A competition at Xi'an Jiaotong-Liverpool University saw 16 teams of students presenting products and showcasing their innovative ideas and understanding of entrepreneurship.
The final of the Ninth XJTLU Student Innovation and Entrepreneurship Competition featured projects covering a wide range of areas, including science and technology innovation, cultural creativity, and campus services.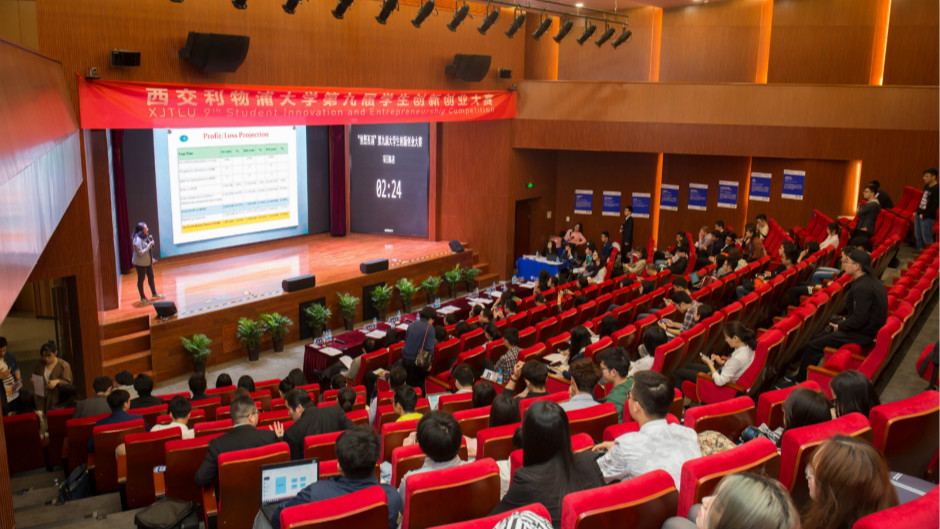 The competition attracted students from the programmes of BA International Business with a Language, BEng Computer Science and Technology, BSc Economics and Finance, BSc Applied Chemistry, BSc Biological Sciences and BEng Electrical Engineering.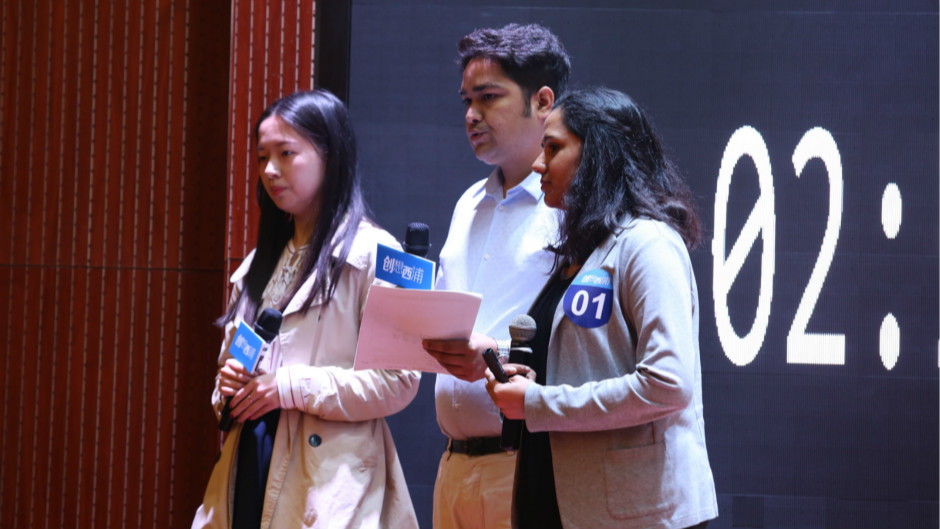 The project 'Multi-view Stereo Machine Vision Sensor System' won the First Prize and Special Award for Technical Innovation.
Team leader of the project, Ting Wang, an alumnus from the PhD Computer Science and Software Engineering programme at XJTLU, built a team to develop 3D vision-based controllers and sensors. He set up Shanghai Fitting Intelligent Technology Co., Ltd. and has served as CIO of the company since February 2017.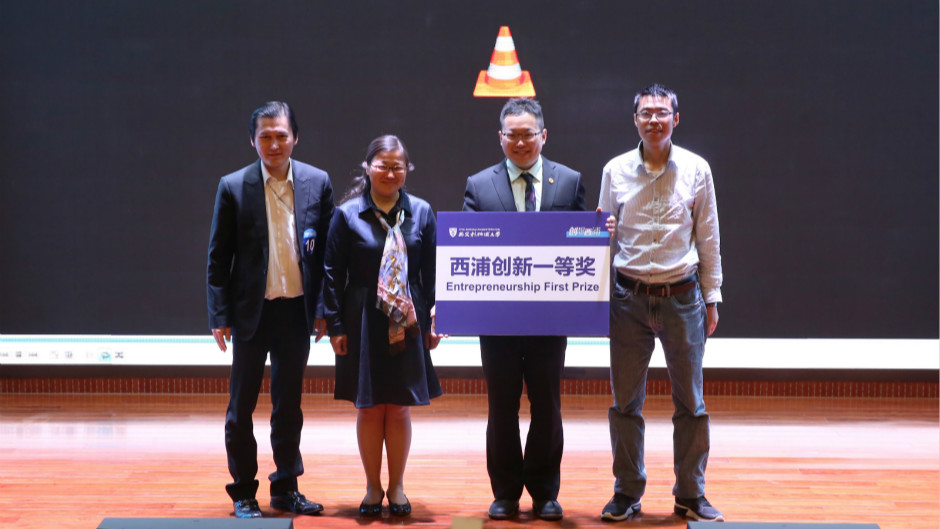 The products his company designs are used in 'intelligent vehicle driving' technology, which includes real-time multi-target obstacle identification, and tracking and ranging. They can also adapt to a variety of driving scenarios, including rainy days and evenings.
Ting Wang said that tech start-ups must have strong support: "XJTLU not only has a high standard of technology in the fields of artificial intelligence, pattern recognition, and machine learning, it also has experienced and professional mentors to provide support for student entrepreneurs," he said.
"High-quality talents that were educated at XJTLU have provided a guarantee for the development of the company," he added.
Two other projects, 'One More Class' and 'Cauchy Design', were co-winners of the second prize.
One More Class is an online tutorial platform which provides online tutorials for students by their high-achieving classmates. All the online courses are synchronised with the University's curriculum, and the platform has helped more than 800 XJTLU students pass exams for various modules since it was put into use a year ago.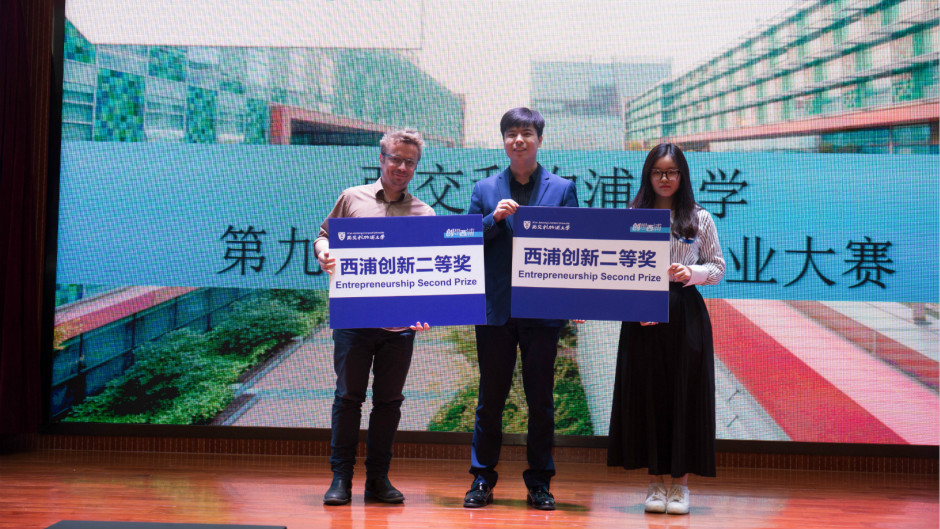 Tao Wang, who is in charge of the project and studies BA Marketing, said: "This is the first time I have stood on the stage to introduce the project and communicate with professional judges. I received their suggestions and recognition which has strengthened my faith to continue the project."
Professor Youmin Xi, executive president of XJTLU, said in his opening speech: "The purpose of this competition is to promote innovation and entrepreneurship education, to develop students' abilities and mentalities for innovative entrepreneurship, and to enable students to discover problems in good time and seize opportunities to propose new solutions to problems."
Wenjin Shen, chairman of Jintipu Technology Development Co., Ltd. and one of the judging panel, praised students' performances, saying: "Students have lots of innovative ideas and they've dug out customers' demands based on the information and knowledge they've grasped, and also tried to satisfy the customers' demands.
Students can develop capacities other than studiousness by participating in this entrepreneurship competition."
Another judge, Wensheng Zhou, who is executive dean of University of California, Los Angeles (Suzhou) Institute for Technology Advancement, expressed that students have creative and active thinking and their projects have covered a wide range of topics.
She also suggested: "Students need to have more training in systematic entrepreneurship, which will help them to think and present their projects in a more standardised, professional, and confident way."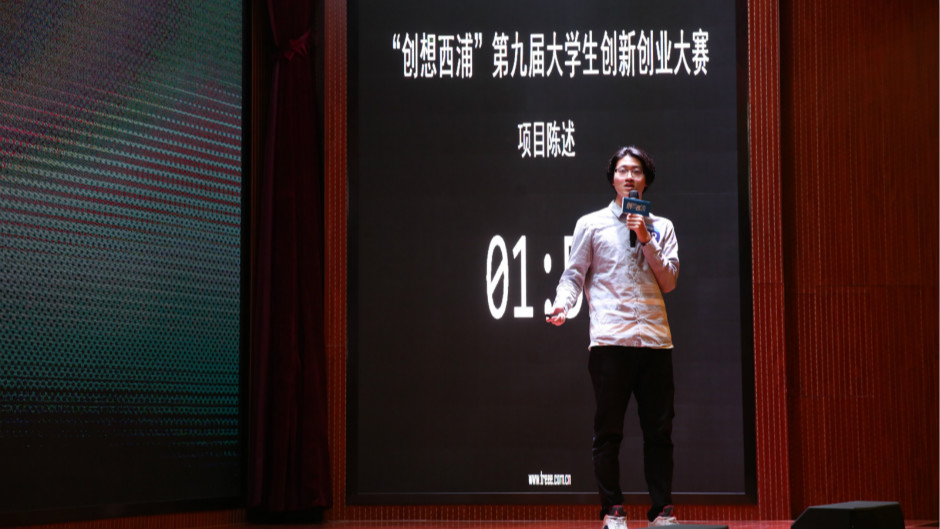 Xiating Zhang from XJTLU Career Centre said: "This year we added a series of lectures and activities, such as Business Plan Writing and Project Presentation Skills and Practice, which can provide XJTLU entrepreneurs with real training and a practical exchange platform to enhance their innovative thinking and entrepreneurial awareness."
The competition was jointly organised by the Career Development Centre and the International Technology Transfer Centre at XJTLU, and the Suzhou Dushu Lake Entrepreneurial University, and supported by Suzhou Dushu Lake Science Education and Innovation District Administrative Committee and XJTLU Student Entrepreneur Development Association.