The International Advisory Board of International Business School Suzhou (IBSS) at Xi'an Jiaotong-Liverpool University made a positive assessment of developments at IBSS since their last meeting in December 2016.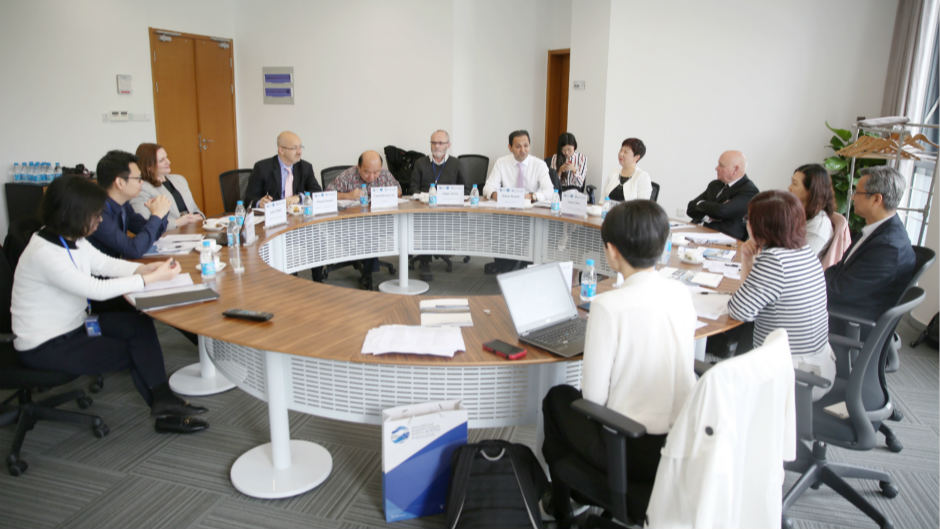 Professor Jean Chen, dean of IBSS, reported to the members the new achievements that IBSS has made in research, accreditation, teaching, student recruitment, and academic staff development. Board members also discussed how to introduce more corporate connections for IBSS as well as how to strengthen cooperation between the Business School and local and national enterprises.
After conducting a survey of the world's top business schools' data resources, IBSS brought in Wharton Research Data Services (WRDS) with the strong support of the University. According to the survey, there are 10 business schools in China that are using WRDS as a research resource.
Dean Jean Chen said: "The introduction of top-level data resources like WRDS will greatly enhance the attractiveness of IBSS as a place to work amongst the world's top researchers. It will also make IBSS more distinctive in the fierce competition among Chinese business schools."
IBSS made great achievements in publishing research papers in the first quarter of 2017. According to the widely used Association of Business Schools (ABS) academic journal ranking guide, IBSS researchers published four papers in the highest level ABS four-star academic journals and 8 papers in ABS three-star academic journals.
Professor Terry Desombre, member of the International Advisory Board and former head of the Department of Healthcare Management and Policy at the University of Surrey, commented: "This is a rare achievement even among UK business schools."
The ABS academic journal guide rankings are designed to help researchers choose the best academic journals in which to publish papers, and to assist business school deans in evaluating the performance of researchers. A four-star journal paper is classed as 'highly original' and a three-star is 'original'.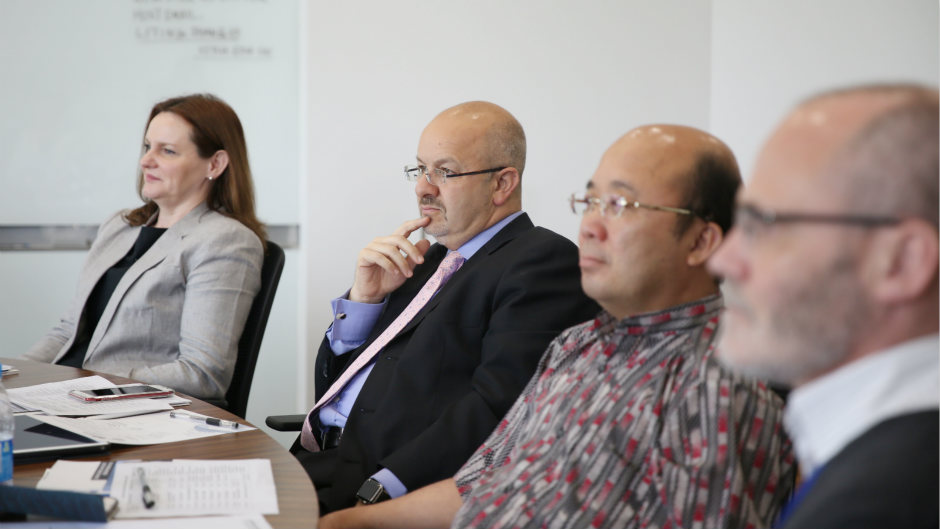 In terms of student recruitment, the number of undergraduate, postgraduate, and international students enrolled on IBSS programmes increased steadily from 2016 to 2017 compared with the previous academic year.
Recruitment data shows that the number of domestic undergraduate students in IBSS from 2016 to 2017 accounted for 33 percent of the total enrollment number of students at XJTLU, an increase of 4 percent compared with last year.
The number of IBSS international undergraduate student enrollment accounted for 55 percent of the total enrollment of XJTLU's international students, an increase of 1 percent compared with last year. The total enrollment of postgraduates on IBSS programmes accounted for 59 percent of the University's enrollment.
It is expected that the number of IBSS postgraduate students will increase significantly in autumn 2017 compared with the same period last year. These increases in student numbers reflect very well on the growing reputation of IBSS and XJTLU, both nationally and internationally.
Members of the International Advisory Board were impressed by the growth of IBSS students' numbers. At the same time, the Advisory Board suggested that the IBSS Management Team should pay attention to the corresponding challenges posed by the rapid growth of student numbers, such as whether academic staff and administrative support staff numbers can have synchronous growth, and whether management and services for students and staff can be adjusted promptly to maintain and improve the satisfaction and experience of students and staff.
Aleem Sheikh, Chairman and a founding member of the International Advisory Board as well as Group Chief of Staff at ACWA Power International, said: "Growth is always accompanied by challenges. IBSS has made amazing achievements and progress in a short time and I believe IBSS can cope with the challenges and continue to develop."
In addition, the Advisory Board members also discussed how to develop more enterprise connections for IBSS and further strengthen the cooperation between IBSS and enterprises, and made an action plan for the next steps.
The implementation and effects of the action plan will be evaluated at the second International Advisory Board meeting of 2017 which will be held this October.