A meeting of members of the advisory board of International Business School Suzhou (IBSS) at Xi'an Jiaotong-Liverpool University aimed to contribute to the healthy development of the business school.
At the meeting, members of the IBSS International Advisory Board put forward suggestions for the school's development in the areas of talent training, programme design, internship opportunities, employment and research.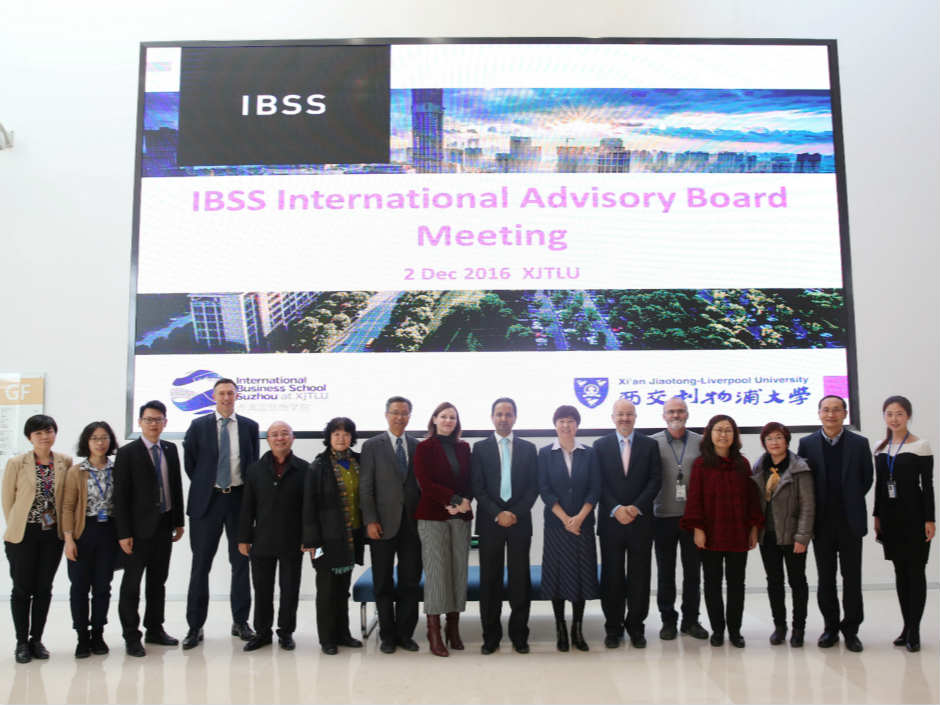 The IBSS IAB is made of up members from Europe, America, Asia and Oceania who hold a variety of senior roles in industry and education. Between them, they represent multinational and national companies as well as enterprises local to Suzhou.
"The IAB is very important for the development of IBSS and most of the members are from business circles worldwide," said Professor Jean Chen, dean of IBSS. "They give us feedback about talent development from the perspective of enterprise and the global market and bring experience of the development of business schools overseas."
Professor Chen added that the meeting encouraged increased business engagement between IBSS and its partners in industry.
A successful 2016
At the meeting, Professor Chen provided a summary of the school's achievements over the past year, noting that IBSS has experienced stable improvement in its enrolment figures, teaching quality, social influence and research impact.
When reviewing the key focus of the school's work over the past year, Professor Chen summarised it as: "Identifying and promoting the school's uniqueness, building on our strengths and establishing brand awareness in the market."
She added that after a year of development, IBSS had gradually established and formed close cooperation with many local and international companies to collaborate on a variety of initiatives from talent training, student internships to scientific research.
This year, IBSS signed several student internship agreements that provide approximately 100 more internship opportunities for students than previously. The new agreements have been signed with China Construction Bank Suzhou Branch; Beijing Foreign Enterprise Human Resources Service Co., Ltd. Adecco Suzhou; Credit Ease (Beijing) Co., Ltd. Suzhou Branch; and Soehner Technology Suzhou, and add to the 19 other agreements the School already has in place.
In addition IBSS developed and delivered a unique customised executive education programme for large state-owned enterprises such as China Railway Rolling Stock Corporation (CRRC) and companies in Suzhou. It also launched an external industry mentor programme for IBSS postgraduate students as an extension of XJTLU's mentor programme.
Professor Chen emphasised: "The business school's education is very pragmatic and the criteria we use for evaluating our talent training and research influence depend on their impact on the business community and society."
Many members of the advisory board praised the achievements IBSS had made in the last 12 months, along with its focus on cooperating with business.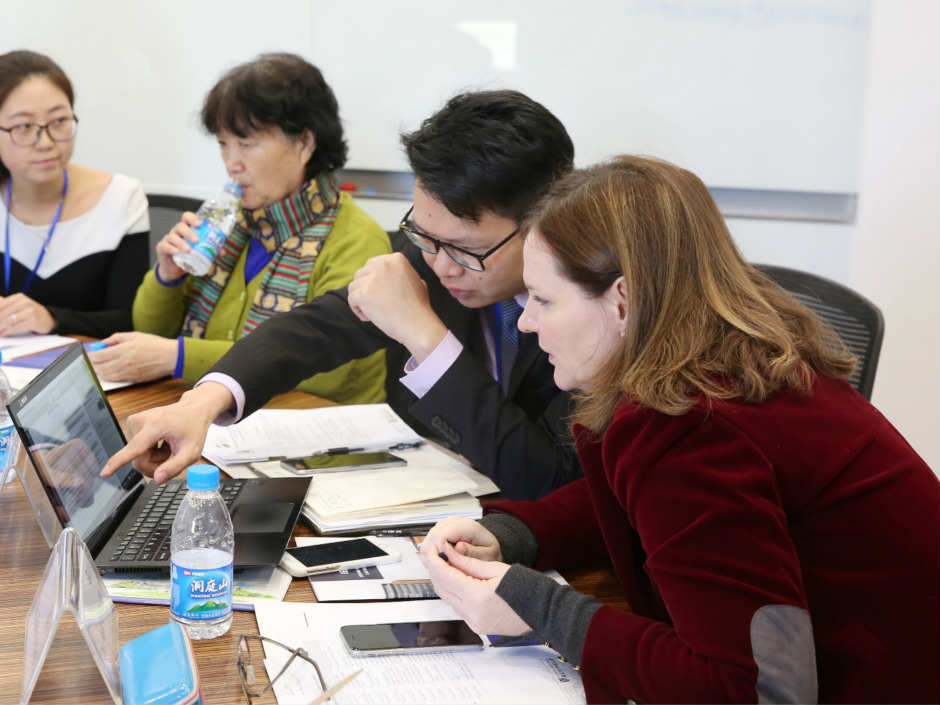 Professor Xiaobo Wu, board member and dean of the School of Management at Zhejiang University, said: "The rapid globalisation of Chinese enterprises offers IBSS great opportunities in international business. It also generates a unique impact in the development of international talent for Chinese businesses. IBSS has made significant progress in 2016 and we look forward to seeing more exiting breakthrough in the years to come."
Access to talented students
During the meeting, many board members repeatedly mentioned that making full use of internship opportunities for talent training was not only essential for the development of the business school, it was also required to ensure companies' profits.
Some highlighted that student internships were key to bridging the real recruitment demands that companies have with the development of the education delivered at business schools.
Aleem Sheikh, chairman and a founding member of the IAB as well as group chief of staff at ACWA Power International, said: "IBSS gives us tremendous access to interns and to students for our businesses. As employers, we benefit from being so close to the action and to the students."