"You should treat maths like the girl you love. If you don't love her, then you shouldn't marry her," said Professor Ngo Viet Trung, a mathematician from the Vietnamese Academy of Science and Technology during a lecture at Xi'an Jiaotong-Liverpool University.
Professor Trung is a fellow of the The World Academy of Sciences who specialises in combinatorial commutative algebra and algebraic geometry. From 2007 to 2013 he was director of the Institute of Mathematics at VAST. He has published nearly 100 research papers with over 1100 citations.
Some of his work has been so significant that it has been collected into standard textbooks on algebra, such as David Eisenbud's 'Commutative Algebra with a View toward Algebraic Geometry'.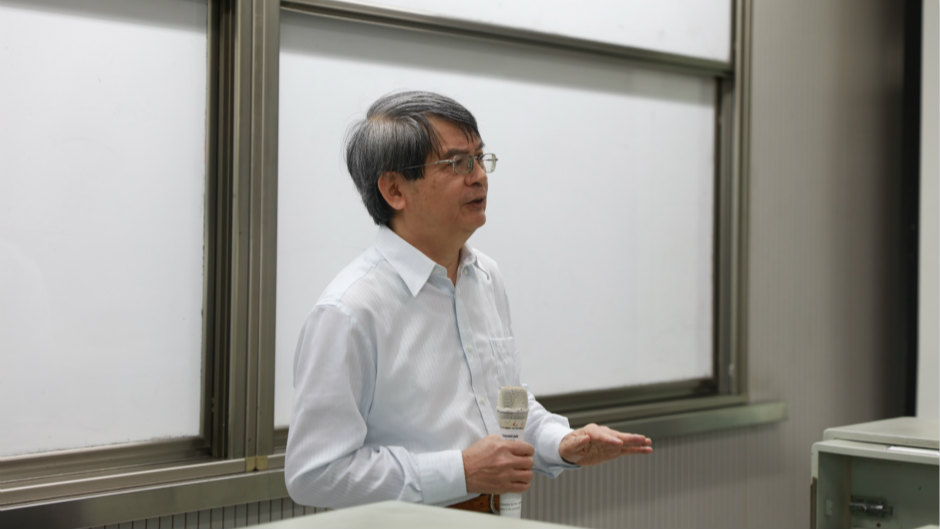 In the lecture, Professor Trung shared with the audience his long and wonderful love affair with mathematics.
He was born on the eve of the Vietnam War. When he was three years-old, his right leg became disabled due to disease. He said: "I couldn't run, so I liked to sit quietly and think."
"When I was in primary school, I didn't do well in gym class, so I wanted to perform better in study," he said.
When he was six, a book named 'Funny Math' sparked his interests in mathematics. He said that he loved to be by himself, and every semester he got a new textbook and solved all the exercises in the book.
His family was evacuated to a remote rural area because of the war. However, he continued to learn maths along with around ten classmates in a humble hut, with US air-raid bombs exploding nearby.
He was given an opportunity to participate in the regional mathematics Olympiad. His teacher took him there by bicycle as he could not walk. Although he didn't win any prize, he gained a chance to study in a special class in Hanoi.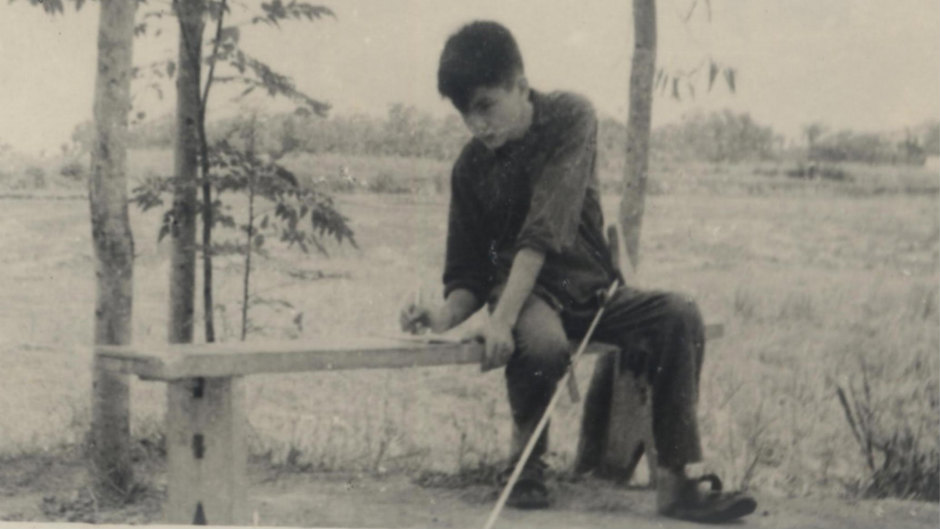 "I tried to solve all the math problems I encountered during my study at Hanoi, and I won the first prize in National Mathematical Olympiad in the last year," he recalled.
At the age of 16 he was selected by his country to continue his studies at The Martin Luther University of Halle-Wittenberg, Germany. Professor Trung traveled by train from Vietnam by way of China, Mongolia, crossing Siberia, and finally arrived in Berlin. The whole trip took him two weeks.
"When I was an undergraduate, I often skipped classes because I'm more accustomed to studying by myself," he said. "It is important for a mathematician to keep thinking independently."
"My happiest and most exciting moments are when I solve new math problems. Although these days those opportunities are rare for me, it's still the reason I persist," said Professor Trung.
Dr Jinsong Xu, a lecturer in the Department of Mathematical Sciences at XJTLU, said: "Mathematics in Vietnam has made remarkable progress in the last 30 years. Professor Trung is one of its key representatives, and he enjoys a high reputation in the international mathematics community.
"Professor Trung showed us how a mathematician's love and pursuit of maths through many difficulties, describing his experience of learning maths, and introduced the history and development of mathematics in Vietnam, which brought great encouragement and inspiration to our staff and students who are engaged in mathematics research."
XJTLU's Department of Mathematical Sciences organises lectures and seminars rich in content for staff and students to explore and discuss various topics, including academic research, career development, mathematics and life.