Themed, 'Responsibility and Influence', the second Principles for Responsible Management Education (PRME) Roundtable Forum was hosted by International Business School Suzhou (IBSS) at Xi'an Jiaotong-Liverpool University.
Attended by Professor Youmin Xi, executive president of XJTLU, Professor Jean Chen, dean of IBSS, Jiang Nanqing, the national project official of the United Nations Environment Program (UNEP) in China, and over 30 participants from the government, industry sectors, and academia, the Forum aimed to further promote the action plan towards sustainable management education with joint efforts made by all stakeholders after the first Forum.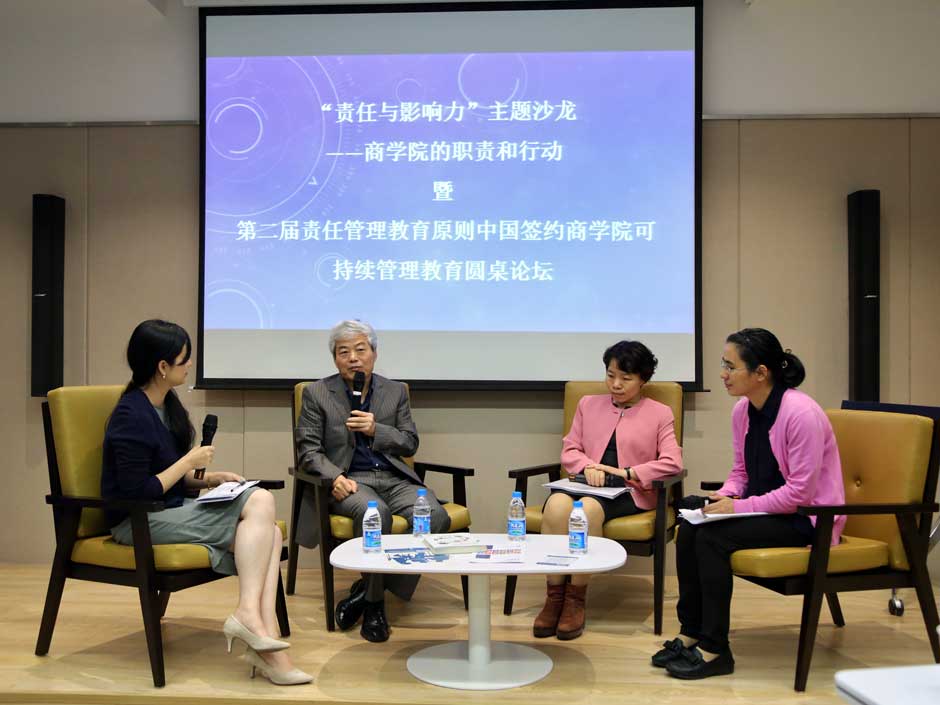 After extending a warm welcome to all participants, Professor Xi expressed his firm belief in corporate social responsibility, which XJTLU has pursued as one of its 'missions'. He also spoke about the urgent need for universities to redefine their values of incorporating online classes due to the great popularity and rapid development of the internet.
"As an international joint venture, XJTLU is committed to preparing students for cross-cultural communication and exploring new models for higher education in China and the world," he said.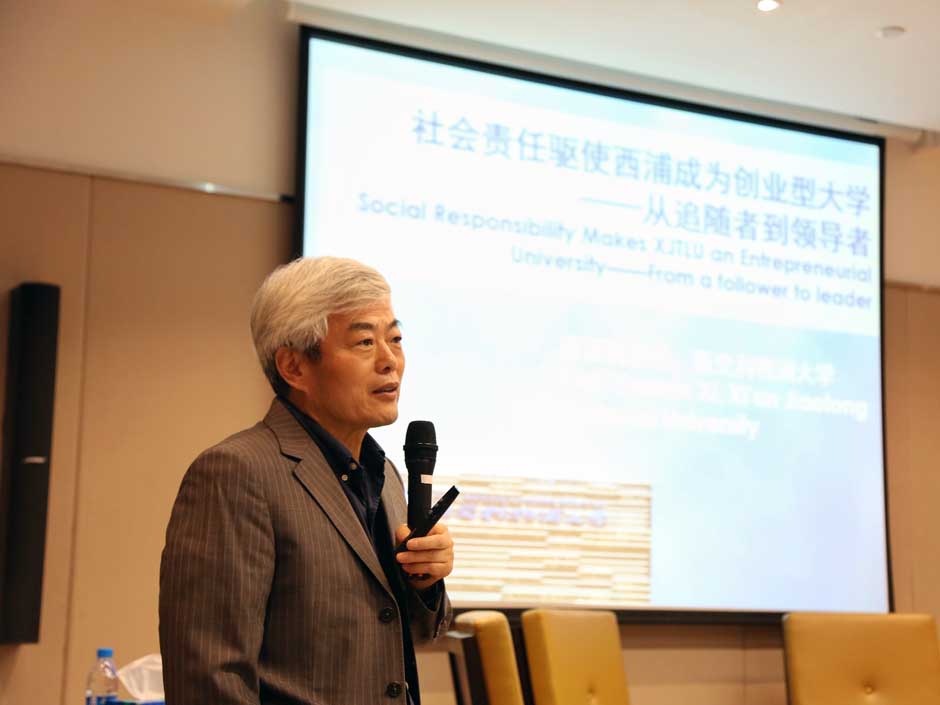 "Our new educational model, 'Syntegrative Education', integrates professional and career education making XJTLU a place for training both talented professionals and application-oriented professionals and entrepreneurs, which is the epitome of XJTLU's mission to integrate education and corporate social responsibility," he added.
Professor Chen introduced IBSS as the youngest business school ever to earn Association to Advance Collegiate Schools of Business accreditation (AACSB) and commented on how business engagement has played an important role in the IBSS accreditation process.
"IBSS focuses not only on the academic development of its students, but also on how to develop our students' sense of social responsibility," said Professor Chen.
"IBSS has embedded corporate social responsibility throughout its courses across all levels. Business education should be a key enabler for the wealth of society and create positive impact on global prosperity. Therefore, a good understanding and sense of social responsibility of our faculty and students are crucial to our education provision", she added.
"Corporate Social Responsibility reflects corporate quality," said Jiang Nanqing in her speech. "The collaboration between UNEP and academia enables us to consider the issue of taking responsibility for the environment from the perspective of academic research, and to propose more effective solutions."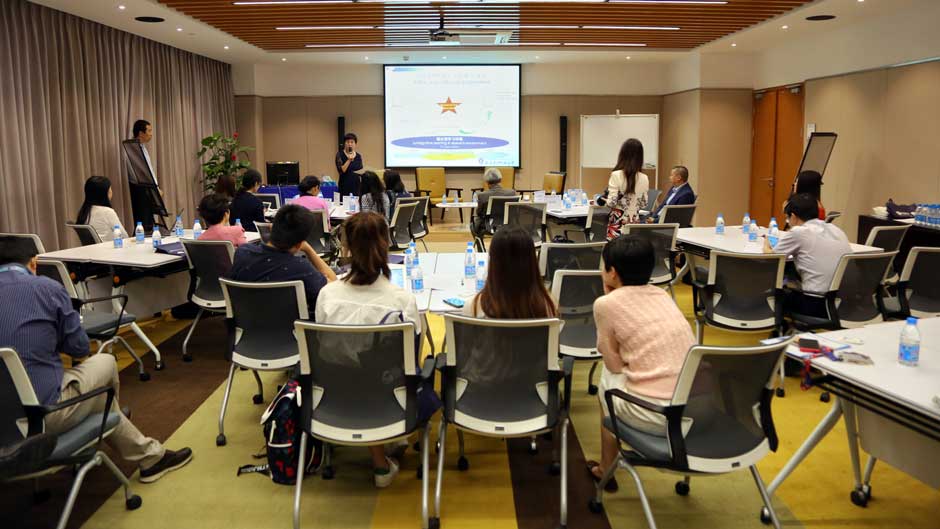 The Roundtable Forum consisted of five sub-forums where five groups of hosts, guests and attendees discussed: Management Education in Transition; Sustainability: The Leadership Challenge; Sustainability Management Education Teaching in Pioneers; Sustainability Management Education: Opportunities and Action Plan of Chinese Business Schools Sustainability Management Education Platform.
This year's PRME Roundtable Forum received support from the School of Economics and Management of Tsinghua University, the School of Economics and Management of Tongji University, the School of Management of Fudan University, UNEP, the Center for Environmental Education and Communications, the Ministry of Environmental Protection, and SynTao. Cooperation and sharing of case studies about teaching, research, and development was made possible through the Chinese Business School Sustainable Management Education Platform.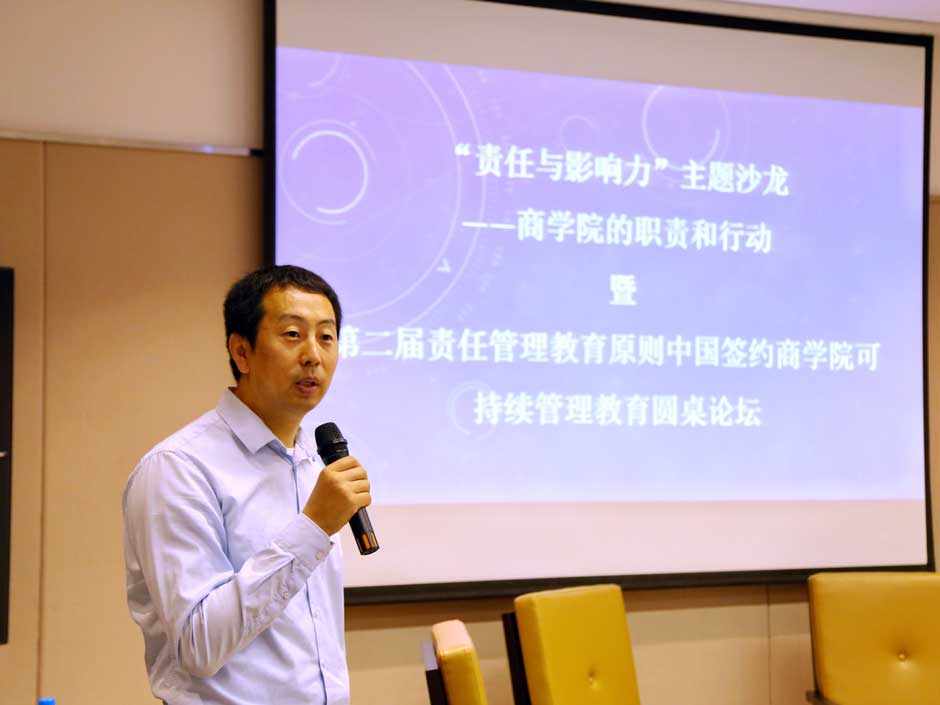 Dr Xuanwei Cao, team leader of the PRME programme at XJTLU and organiser of the Forum said: "We ought to take advantage of the fact that few domestic business schools have joined PRME so far: We should accelerate, deepen, and promote our leading position in China and strengthen cooperation with PRME, local government, enterprises, and PRME pioneer universities both at home and abroad, improve the PRME-related training of teaching staff as well as guide students of IBSS to focus on the interdisciplinary connections and innovation opportunities between sustainable development and management disciplines. Through the work of PRME, we will better promote cooperation between the Business School and enterprises, teaching innovation, and integration of better research platforms."
In the afternoon, Professor Jean Chen presented Ms Ling Xia, branch general manager of China Unicom, Suzhou, with the certificate of 'XJTLU Off-Campus Supervisor'. The XJTLU Off-Campus Supervision Programme aims to provide its students with opportunities for discussing career development and academic progress with social elites.
"We promote communication and cooperation between IBSS and industry. These collaborations have proven to be mutually beneficial to both the University and industry and have created significant positive impact on the local business community and society's development," Professor Chen concluded.