Students and teachers from Dulwich College and Eton House schools visited Xi'an Jiaotong-Liverpool University for Science Taster Day, an annual event aimed at inspiring the next generation of scientists.
They visited the laboratories for the departments of Environmental Science, Chemistry, and Biological Sciences, where they were given an introduction to studying science at a university level and the career options open to science graduates.
The children were then guided by XJTLU teaching staff in fun activities to give them hands-on laboratory experience, and to boost their interest in science subjects.
Dr Rudi Marquez, head of the Department of Chemistry at XJTLU, gave the students a thorough safety briefing before leading them in an activity to make aspirin and a silver mirror through chemical reactions.
"These demonstrations give the children an experience of what it's like working in a lab," said Rudi, "and show them that aspirin, a well-known substance, is easy to make."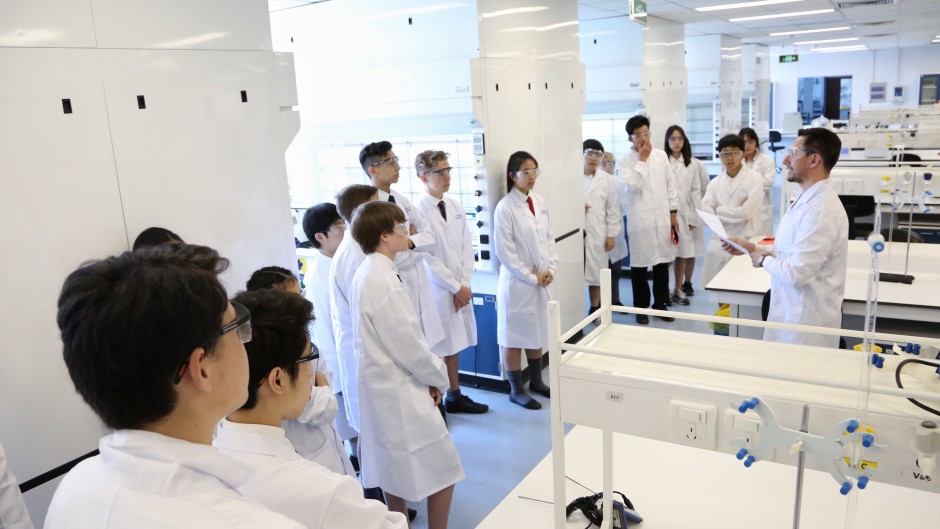 Otis McFallon, who teaches chemistry and physics at Dulwich College, spoke about his methods for inspiring children's interest in Chemistry:
"Kids love whizzes and bangs, and there are lots of fun demonstrations teachers can use to inspire kids to study Chemistry," he said. "One of my go-to demos is 'elephant's toothpase': a catalytic release of oxygen that becomes trapped in soap bubbles, expanding out into a huge mass of foam."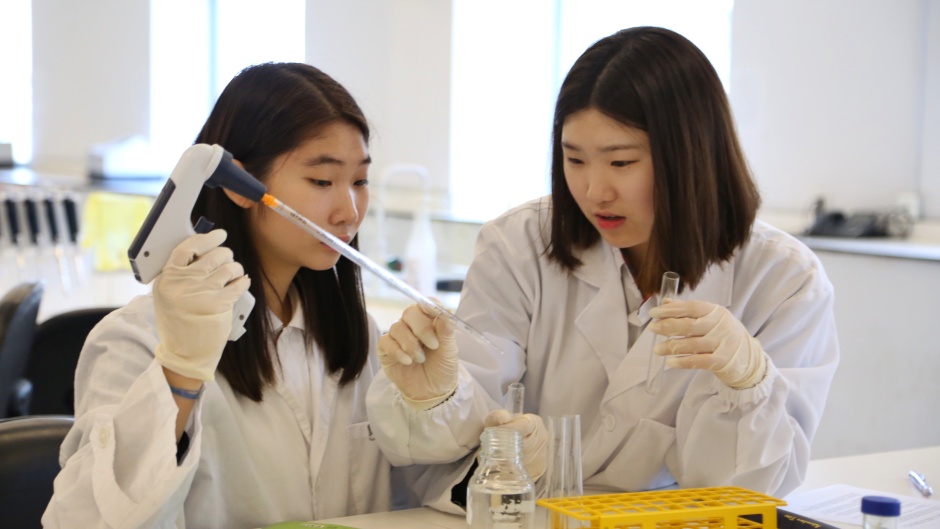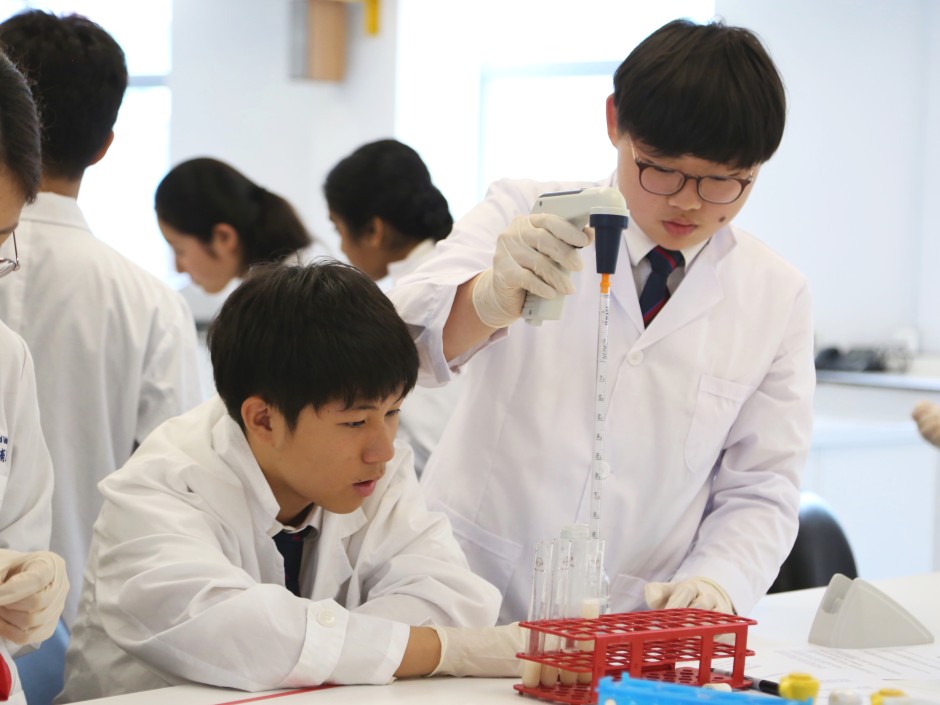 In the Biological Sciences lab, students learned about yeast: its uses, and its characteristics as a living organism. They performed an experiment to test for metabolism, determining whether or not yeast can break down food molecules to create energy.
Students visiting the Department of Environmental Science assessed the cleanliness of canals adjacent to the Department's new premises on the South Campus using environmental science research techniques.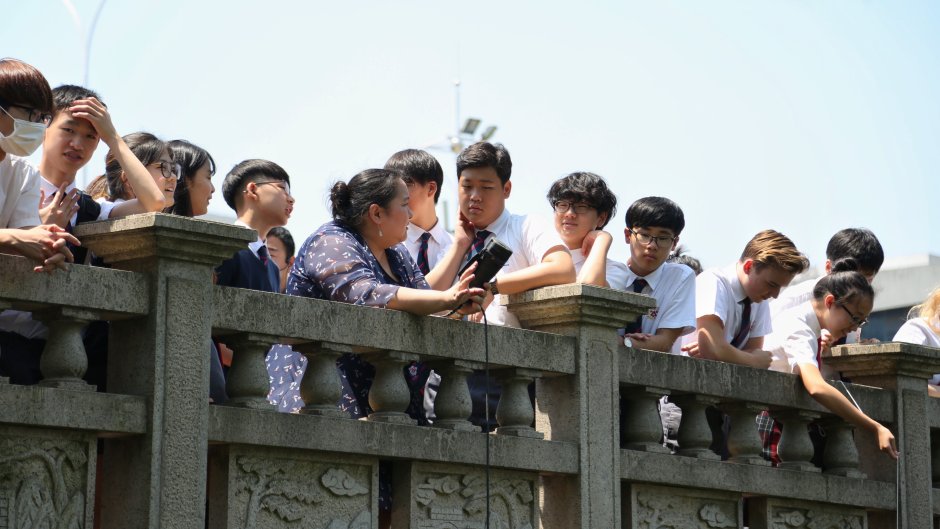 "This visit really gets the students thinking about environmental science," said Georgia Gratton, a Biology teacher at Dulwich College. "Actually the kids don't have the opportunity to do environmental science at GCSE level, but the subject should provide good job opportunities in the future.
"The kids are really having fun. Our students loved this event last year, so that's why we came back again," she added.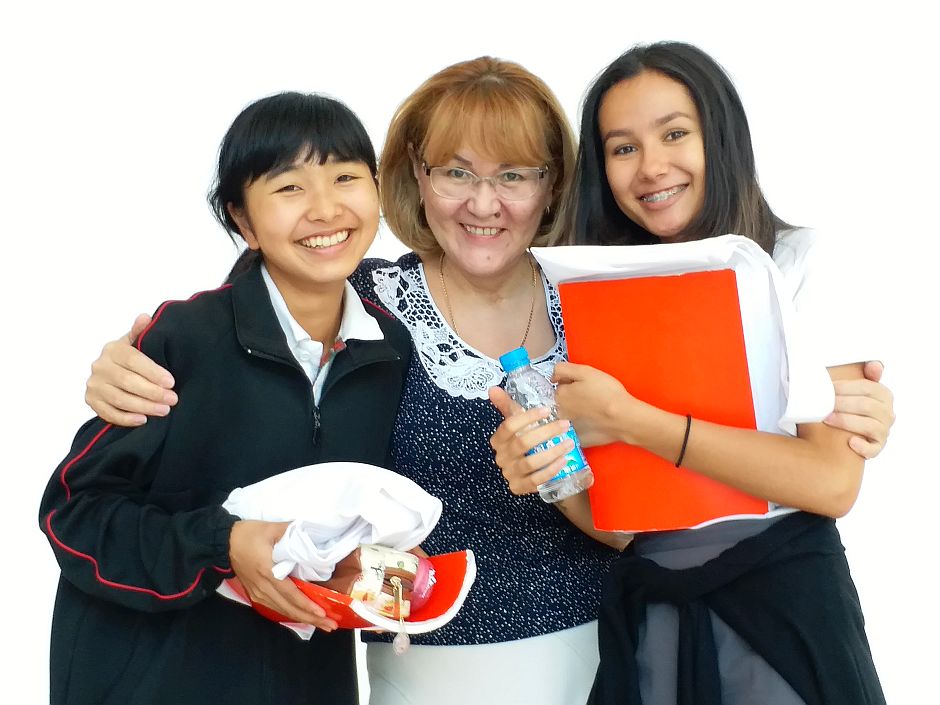 "We didn't get our experiment quite right, but I'd like to try again," said Leticia Santana (pictured above, right), a student from Eton House.
Darkul Tiyessova (pictured above, centre), a Chemistry teacher at Eton House, said: "These types of activities are a great complement to the students' regular science classes, and it is very beneficial for them to find out more about the many career opportunities available for science graduates."
A similar visit is planned on Wednesday for students from SIP Foreign Language School and Canadian International School Kunshan.

reporter: Danny Abbasi; photos by Fang Zhuang and Danny Abbasi