With cutting-edge facilities and a growing body of research-active staff offering fantastic opportunities for doctoral students, Xi'an Jiaotong-Liverpool University in Suzhou, China, is becoming an increasingly attractive destination for PhD study.
Several current PhD students spoke about the advantages of pursuing a doctorate at the University.
Maede Faghihinia (pictured below), a PhD student from Iran, is researching the relationship between climate change, soil science, and plant biology. She explained how the facilities and equipment at the Department of Environmental Science at XJTLU benefit her:
"My study requires different kinds of equipment and materials, and thankfully, all of these have been provided," she said. "I now have the freedom to choose the best methods for measuring different factors, so, it'll help me to expand my project and broaden my horizons."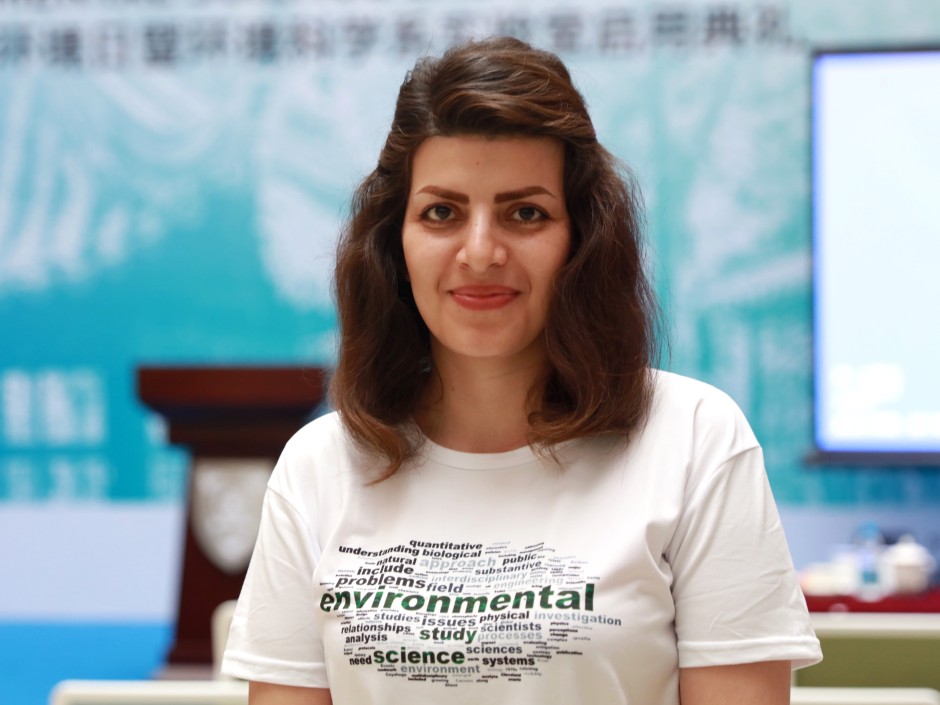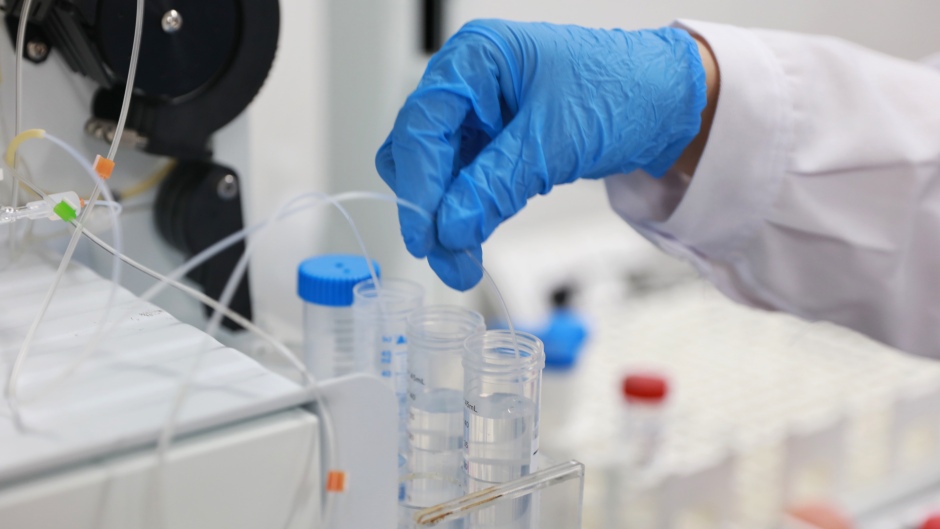 PhD students at XJTLU are trained in a range of professional skills to help them maximise their future employability. They are given the chance to work with respected academic supervisors at both XJTLU and the University of Liverpool, who guide them through the course of their research.
The University serves as a bridge for research collaboration between east and west, a portal for research talent entering China, and a showcase for local research potential.
Ricardo Lopez (pictured below), from Mexico, is currently in the final year of his PhD in medicinal chemistry. He expressed his positive feelings about coming to China to pursue his doctorate, and is confident in the amount of opportunities available:
"I think China will become one of the leaders in the scientific world," he said.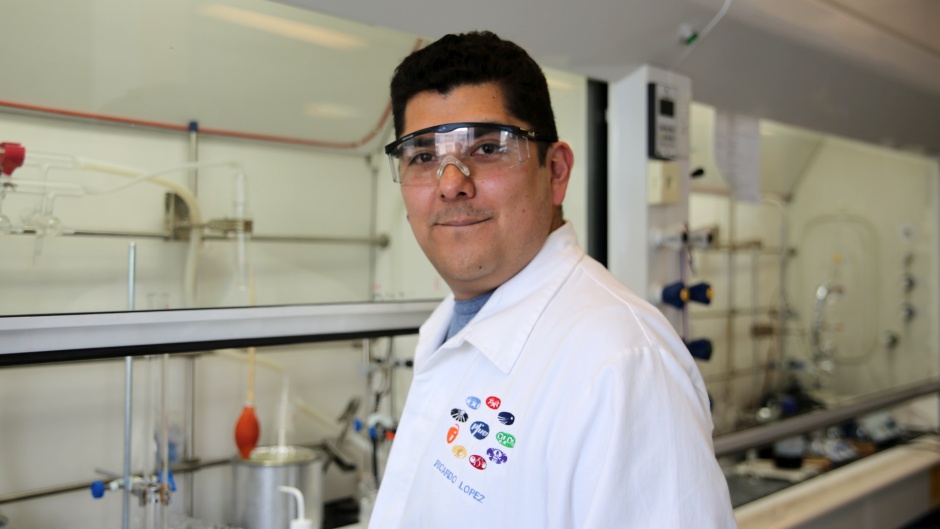 His PhD research project is about synthesising new compounds to fight diseases:
"We are looking for solutions to kill parasites without harming their hosts," explained Ricardo.
He is collaborating with Tatsu Kadowaki and his group from the Department of Biological Sciences at XJTLU to develop drugs to combat honey bee parasites. Interdisciplinary work is relatively easy at XJTLU, with departments sharing knowledge and resources, as Ricardo explained:
"We in Chemistry have a lot of contact with people in other departments," said Ricardo. "We attend each other's seminars, and we often run into each other on campus and discuss our work. We've then developed projects where we work together to design experiments so that we achieve the aims of each group involved."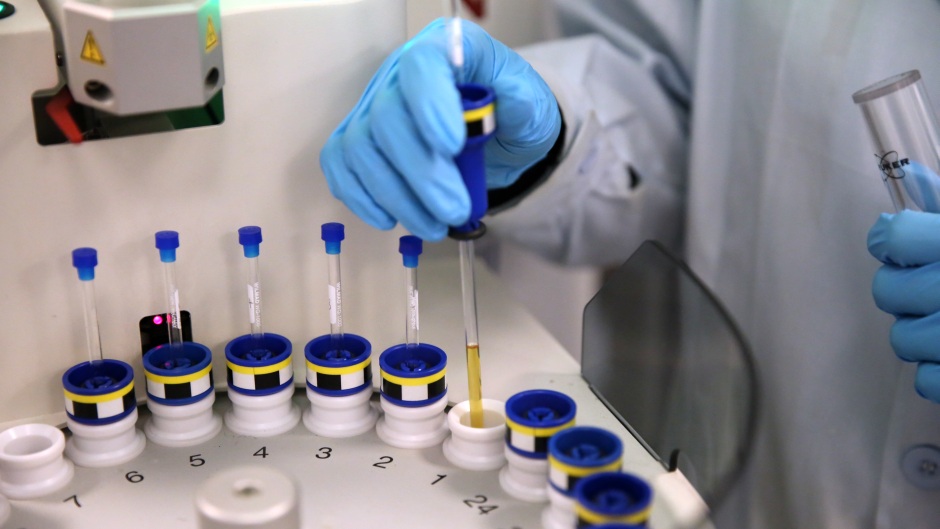 In addition to his PhD project, Ricardo has developed another project with Boris Tefsen of the Department of Biological Sciences:
"Boris is working with mycobacterium – one of the targets in the fight against tropical diseases such as tuberculosis. We're preparing an article with Boris that we hope will be published soon," said Ricardo.
Ricardo praised his PhD supervisor, Professor Rudi Marquez, head of the Department of Chemistry at XJTLU. "For PhD students, the relationship with your supervisor is all-important, and Rudi has been very helpful and supportive," said Ricardo.
He also praised the lab technicians, saying they are 'really supportive', and that 'if you ask for help, they give it to you'.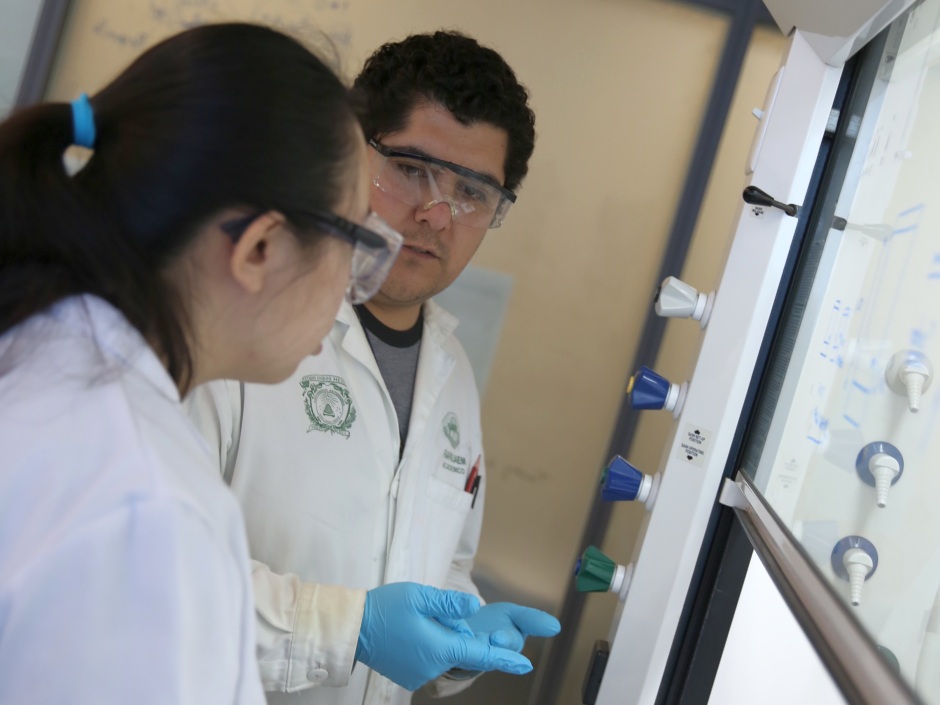 PhD students at XJTLU enjoy a number of benefits, including dedicated travel budgets for participating in international conferences, the chance to apply for a research visit of up to three months at the University of Liverpool, and opportunities to work as teaching assistants.
Li Yu (pictured below), from Nanjing, China, completed her PhD with the MultiMedia Technology Lab (MMTlab), a team of researchers working at the Department of Electrical and Electronic Engineering at XJTLU.
Led by Professor Tammam Tillo, the group conducts research projects in the field of multimedia signal processing and 3D technology, and has had over 18 articles published in top journals.
During her four years with MMTlab, Li had several IEEE Computer Society papers published, mainly about multimedia, and specifically about video compression and streaming.
"Multimedia is a young and promising field to work on," said Li. "Especially with the development of AI technologies, multimedia is becoming more intelligent and has an imperceptible influence on our daily lives."
She began her PhD straight after completing her undergraduate degree; an increasingly popular route for Chinese students.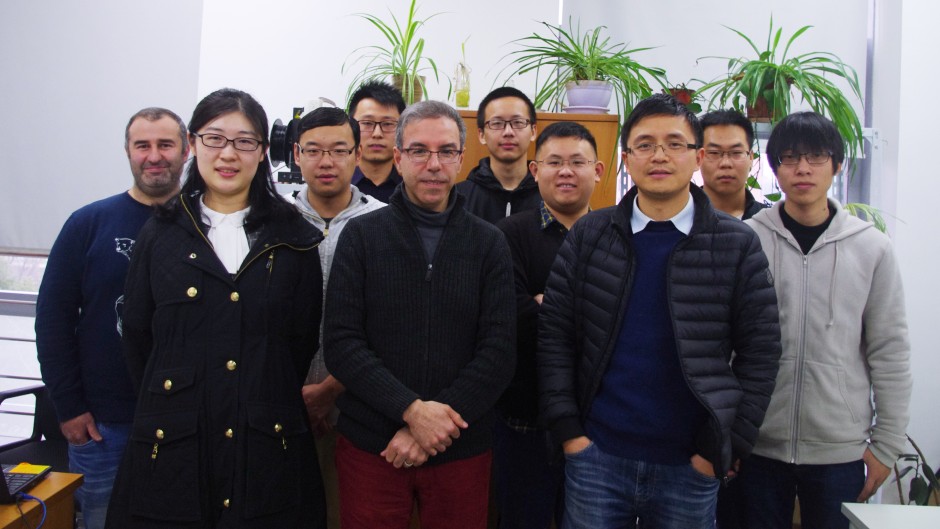 "Professor Tillo is a great supervisor," she said. "He really knows how to guide his students to find the research areas they are interested in. He gave me a lot of help and support, as well as advice about career development."
Li is currently working as a postdoctoral researcher on topics related to state-of-the-art 360 panorama video coding at the Tampere University of Technology, Finland.
Read about other PhD students at XJTLU.
For more information about PhD programmes that are available at XJTLU visit our Find a Programme page.
writer: Danny Abbasi