The Department of English at Xi'an Jiaotong-Liverpool University is launching a new programme: MA Mass Media Translation, the first of its kind in mainland China.
To meet the increased demand for translators in a globalised world, XJTLU's new MA Mass Media Translation programme is designed to cater both to the needs of practitioners and to those aspiring to pursue research in translation studies.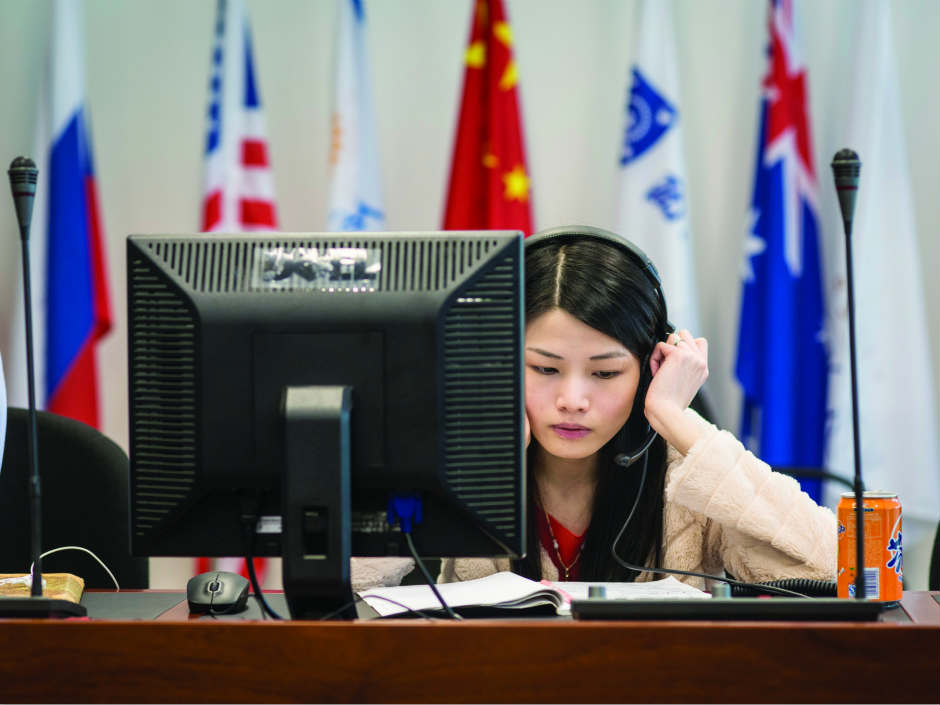 Dr Robert Neather, head of the Translation programme at Hong Kong Baptist University, commended the establishment of the programme: "This programme answers an important social need for translators specialised in media translation. The rationale for its establishment is extremely convincing: The globalisation of media activity, from journalism to advertising, has created a strong demand for translation specialists in this field.
"Speaking from my own experience of running a translation programme, I can confirm that media translation is one of the most popular subjects, and also perceived as one of the most useful in terms of career development."
Dr Hui Wang, acting director of the MA Mass Media Translation programme, said: "The biggest problem for Chinese enterprises in selecting language service providers is that employees from these providers lack specific industry knowledge about the enterprises they are translating for.
"Language service providers also face the challenge of recruiting talents who are equipped with knowledge and capacities from diverse subject areas. Our Mass Media Translation programme is designed to help solve this problem by producing graduates with both media knowledge and the necessary media translation skills," she said.
Dr Zhoulin Ruan, head of the Department of English, said: "Mass media translation is becoming an important development trend of the translation field under the background of internationalisation. Due to the restriction of the educational model of translation in China, the professional level of graduates of current domestic masters of translation programmes is far from meeting the market demands.
"The MA Mass Media Translation programme has created a new high-end professional training model which integrates translation and communication together. The programme is very forward-looking and I am confident for its development."
The programme was also commended as 'pioneering' and 'promising' by Dr Pérez González, co-director of the Centre for Translation and Intercultural Studies at the University of Manchester, UK.
Professor David Goodman, head of Humanities and Social Sciences at XJTLU, said he 'fully supports' this new programme: "XJTLU's international environment and its great track record for developing bilingual talents means it is an excellent place to study this subject. The MA Mass Media Translation programme meets a market demand and also reflects a powerful cross-department and cross-discipline combination of humanities and social sciences."
MA Mass Media Translation is available in an 18 month full-time format, or a 36 month part-time format. It will begin in September 2017 and leads to a masters degree from the University of Liverpool.
The programme open to all those who are interested in mass media translation, not only for undergraduate students who graduated from English or translation programmes. It has already attracted applicants from various programmes including English, translation, journalism, and communication, and also from working professionals.
(translator: Guojuan Wang, editor: Danny Abbasi)