A book about language learning and teaching innovation was co-edited by academic staff from Xi'an Jiaotong-Liverpool University and two international scholars.
The book titled "Innovation in Language Learning and Teaching-The Case of China" (Palgrave Macmillan Publishers) was co-edited by Dr Bin Zou from the Language Centre at XJTLU and Professor David Nunan, who is the former President of the TESOL International Association and current Professor Emeritus at the University of Hong Kong and Professor Hayo Reinders from Unitec Institute of Technology, New Zealand.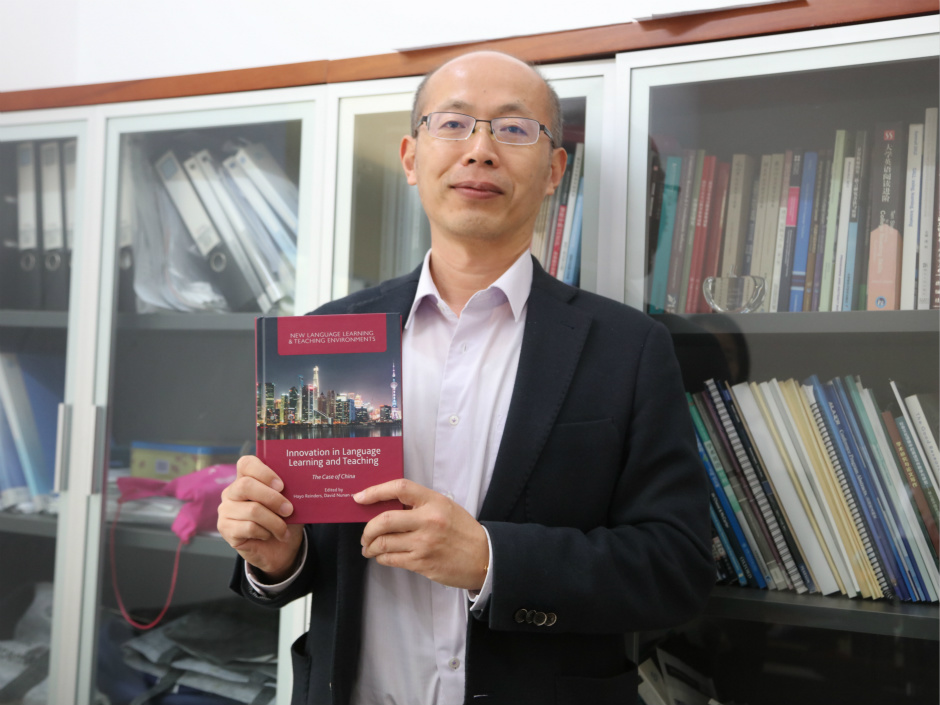 Professor Haixiao Wang, from Nanjing University, showed his recognition of the book and said that the book is both an extensive and in-depth exploration into most of the key issues in the field of English language teaching in China.
"It is worthy for academic staff and researchers in the area of teaching English as a Second Language (ESL) and teaching English as a Foreign Language (EFL) to consult this book," he said.
According to Dr Zou, this book covers three key directions of foreign language teaching reform at universities in mainland China including: general English teaching, academic English teaching and intercultural communication.
Professor Liming Yu from Shanghai Jiao Tong University said: "Innovative research in language learning and teaching in China deserves our close attention as China has the largest EFL population in the world."
Professor Youzhong Sun, vice president of Beijing Foreign Studies University and president of the China English Language Education Association, said: "This book brings together the cutting-edge achievements of innovative research in university English language teaching in China."
Dr Zou said that Professor Nunan is a world-renowned linguist and foreign language educator and he was delighted to co-edit this book with him.
"We called for papers worldwide since 2015. The entire process of compiling the publication took two years and the reviewing process was very stringent to ensure the quality of the book," he added.
Academic papers written by over 20 influential scholars in the field of English language teaching are included with scholars from Stony Brook University, the University of Auckland, University of Bristol, Peking University, Tsinghua University, Fudan University and XJTLU among others. Papers written by Professor Zhoulin Ruan, head of the Department of English at XJTLU and Dr Zou are also included in the book.
"The author team of this book is impressive. They bring us different opinions both domestically and internationally," said Professor Haixiao Wang.
Professor Ruan also believed that this book reflects the latest achievements of the current English language teaching in China and it is useful for university English language teachers and MA TESOL programme students.
Dr Bin Zou is currently working at the Language Centre of XJTLU and he is also the editor-in-chief of the International Journal of Computer-Assisted Language Learning and Teaching which is published by IGI Global.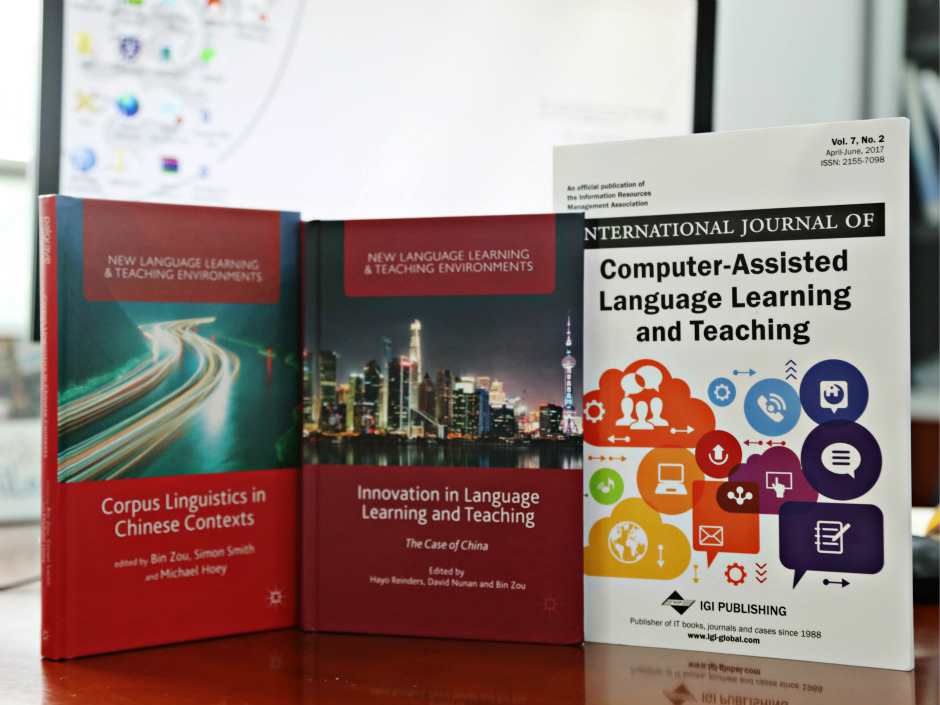 In 2015, Dr Bin Zou edited Corpus Linguistics in Chinese Context (Palgrave Macmillan Publishers) with Michael Hoey, who is former vice president of the University of Liverpool and world renowned corpus expert. Dr Zou is the executive committee member of ChinaCALL (Computer-Assisted Language Learning) and China English for Academic Purposes Association.
By Luyun Shi, translation by Yanzi Wu and Guojuan Wang, photos by Weiqian Zhang
Edited by Jacqueline Bánki