A comprehensive job fair was held at Xi'an Jiaotong-Liverpool University with more than 760 full-time and internship positions offered by 54 companies focused on education services, financial securities, industrial design and film and television media.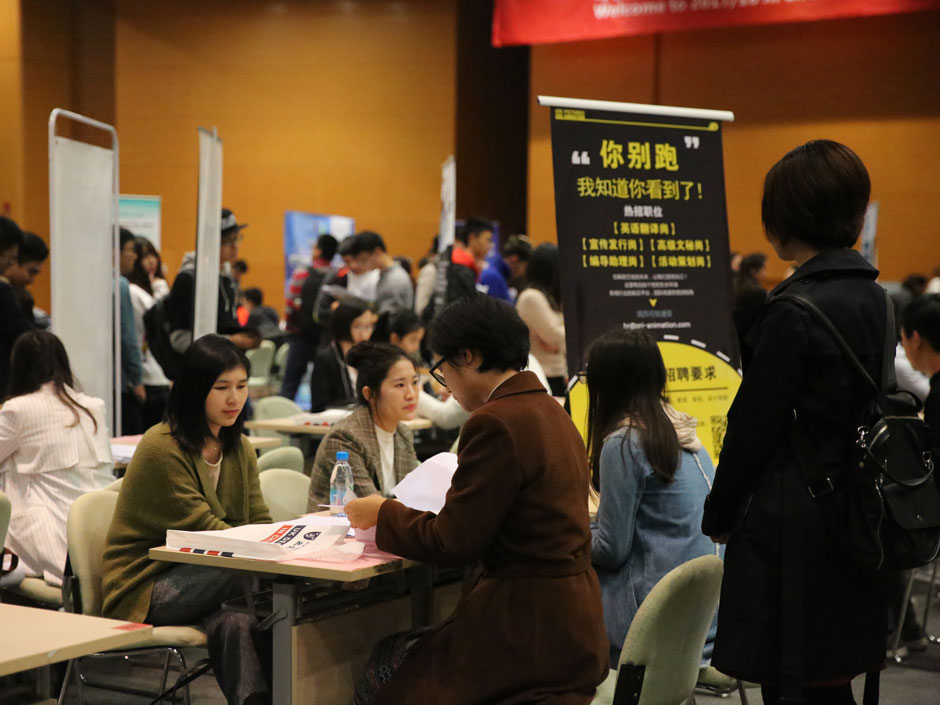 Qiuchen Qian from the Student Admissions and Career Development Office (SACDO) at XJTLU said that some of the companies were included in the list of business engagement of the University while others registered independently.
"We publicised the information about this job fair through different platforms including the employment centre website, Sina Weibo and Wechat," said Qiuchen. "XJTLU undergraduate, postgraduate and PhD students, including overseas returnee alumni were all welcome to attend."
Runhong Zhu (pictured below), a Year One student from the Department of English, planned to transfer to BA International Business with a Language programme. She was still a bit confused about her future career and hoped to get some inspiration from the job fair.
Positive about the job fair, she said: "This time, I mainly wanted to experience the atmosphere of job hunting. I wanted to see what kind of talents are sought in order to clarify my own direction."
The event also attracted a large number of international students. Khalid Osman (pictured below) from Dubai, is studying the MSc Sustainable Energy Technology programme, and praised the job fair for opening to international students and he was also pleasantly surprised to see many transnational corporations.
Regarding his future plans, he expressed his interest in China, "I like how Suzhou and XJTLU blend different cultures. If I could be offered a good job, I would also be willing to stay in China."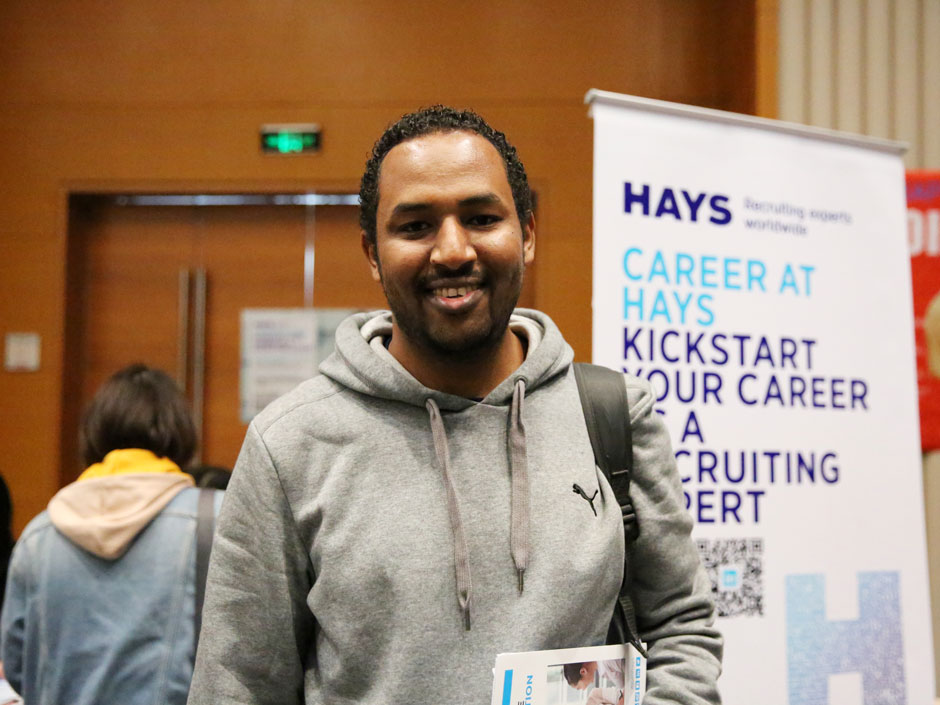 This was not the first time that Hays plc had come to XJTLU. When applying for jobs in international enterprises like Hays plc, XJTLU students have the strengths of English proficiency and the British cultural experience gained through the '2+2' programme.
Ning Li (pictured below right), manager of Manufacturing and Operations, confirmed the communication and interpersonal skills of XJTLU students. "Compared to experience, we value personality more," said she. "XJTLU students are motivated and energetic."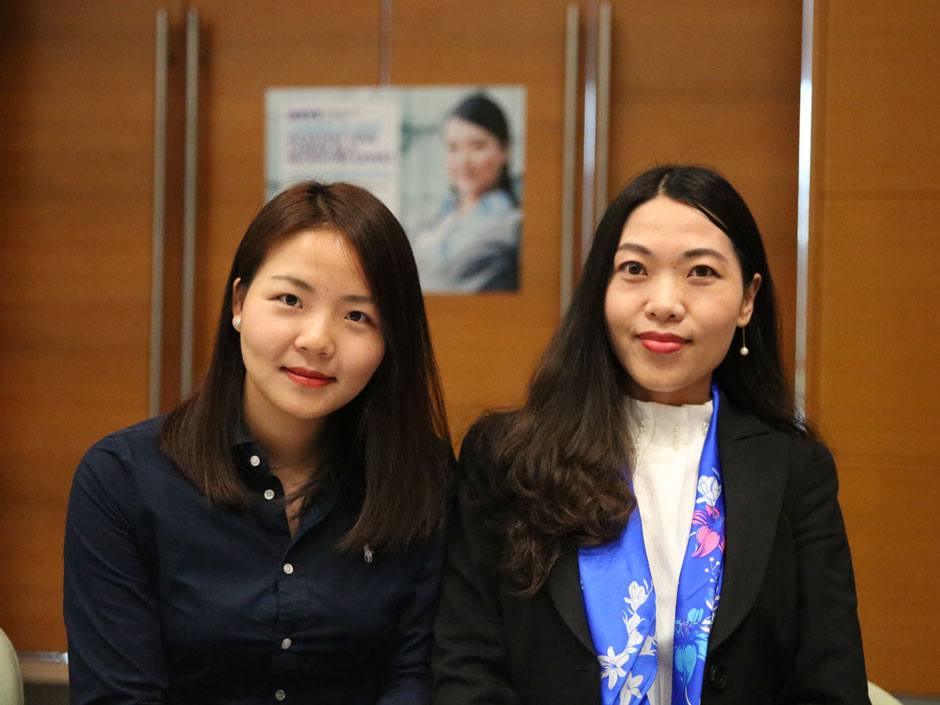 "There are interns from XJTLU in our company currently," said Jie Xie (pictured above left), administration supervisor from the company. "They are creative and efficient and worthy of long-term training."
Suzhou Culture and Expo Centre Co.,Ltd. came to XJTLU job fair last year as well. XJTLU students left a good impression on Zhen Shi, director of Human Resources Recruitment Management Office.
After communicating with a dozen students, Mr Shi was pleased with their clear expressions, saying: "XJTLU students have well-rounded knowledge and capacity and are open-minded. I hope we can recruit some talented people this time."
Mr Shi also provided suggestions for Year One students. He believed that an internship was not the main task for them at present, "Interns are welcomed, however, before enriching practical experience, students should first accumulate professional knowledge."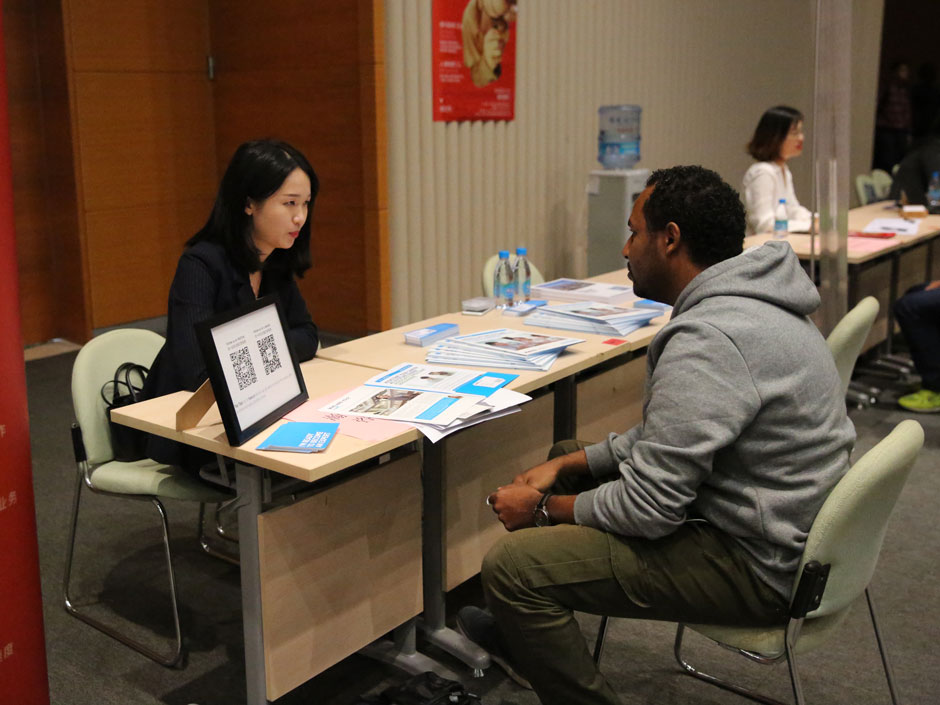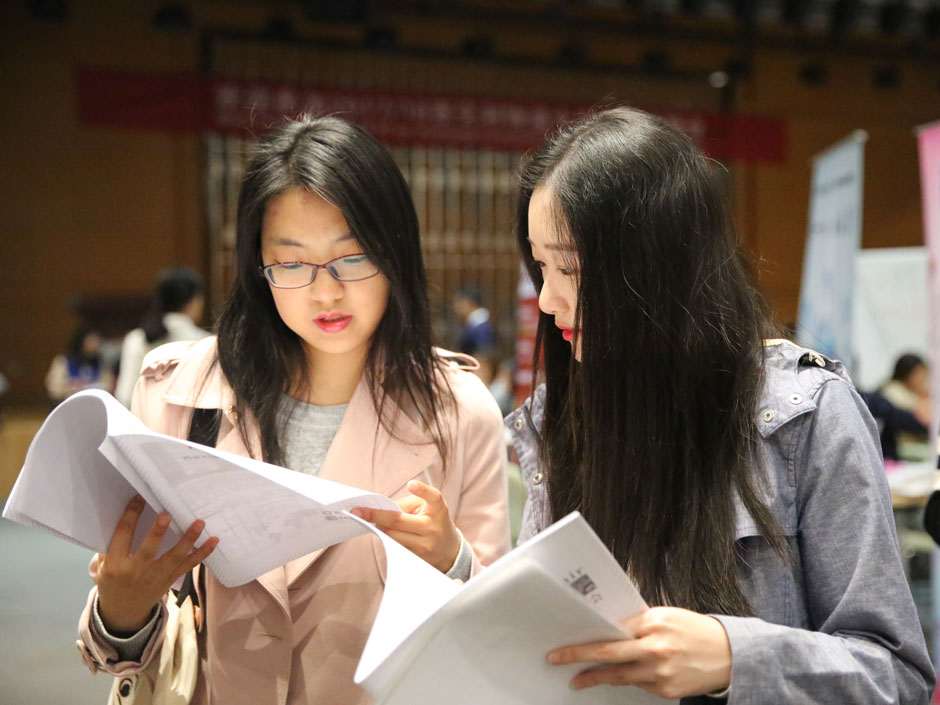 According to Xiating Zhang from SACDO, this event was much more popular than previous years attracting more than 700 students. Many students exchanged contact information with business executives for further communication.
"After this fair, we will invite other famous enterprises to deliver enterprise special recruitment lectures. There will also be a spring job fair held in April next year which will provide more job opportunities for our students," she added.
By Qiuchen Hu, edited by Guojuan Wang and Jacqueline Bánki, photos by Liping Tian