Students from Xi'an Jiaotong-Liverpool University won prizes at the Hua Xia Cup Chinese Language Speech Contest held at New York University Shanghai.
Yumiko Kubo, from Japan, won the award for Most Popular Speaker at the Superior level. Abdullah Boulis from the UK won a second place prize and Clarissa Evalyn from Indonesia won a third place prize, both at the Elementary level.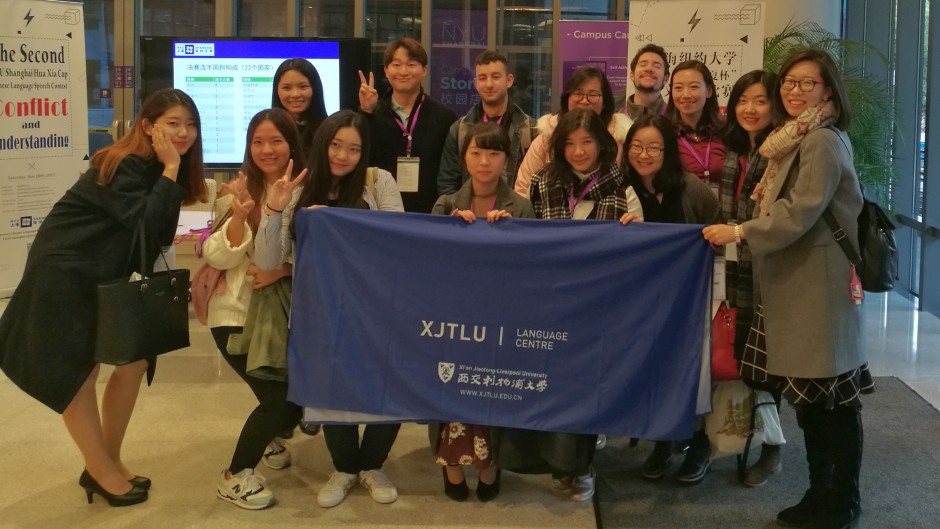 The five XJTLU students who participated, including Seung-hyeon Kim and Yugyeong Ki from South Korea, were among 47 contestants selected from over 130 applicants studying Chinese as a second language at universities around the country.
Participants were required to give speeches on the theme of 'Conflict and Understanding', followed by short Q&A sessions where they had to respond to questions from a judging panel.
Yumiko (pictured below), who is studying BA International Business with a Language at XJTLU, spoke about the cultural differences between China and Japan she noticed when riding the subway: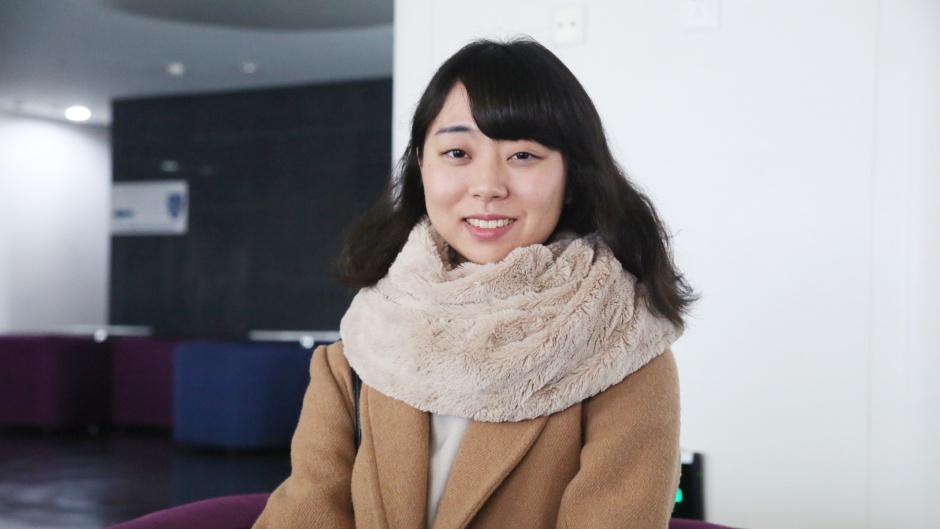 "In Japan people are very quiet on the subway but in China they can be quite noisy," she said. "I think there is no 'right and wrong', and you just have to respect and try to understand each other's cultures."
Clarissa (pictured below) shared her experiences interacting with Chinese people and said that she came to understand the meaning of the phrase 'he er bu tong', which roughly translates as 'harmony in diversity'. She spoke about why she took part in the speaking content:
"I used to be quite a shy person but, by working as a pre-school and elementary school teacher in Indonesia, I became more confident at public speaking," said Clarissa. "Taking part in this contest has helped me to improve my confidence in speaking Chinese."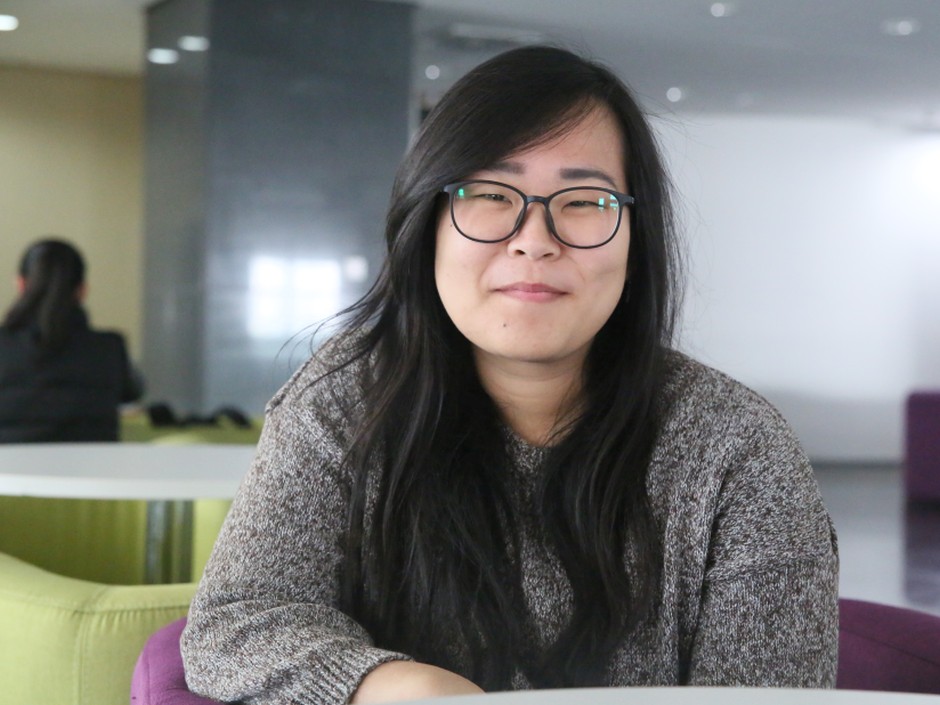 Qiyi Zhang, director of the Chinese Language Program of NYU Shanghai that hosted the contest, elaborated on the event's theme of 'Conflict and Understanding':
"Cultural differences certainly cause many conflicts," she said. "Some can be resolved with small-talk. However, some need continued effort by successive generations. By sharing our stories about conflict and understanding we seek to empower ourselves to face conflicts bravely and reach agreements wisely."
The judging panel was comprised of experts from Chinese language programmes of eight different universities and included Xuanying Shen, Chinese language tutor and manager of languages other than English at the XJTLU Language Centre.
"Competitions are very motivating for students which is why we encourage and support them to participate," said Xuanying (pictured above, centre). "It allows students to focus their learning and to measure their abilities against their peers at other universities. I'm happy that the XJTLU students who participated, who are at undergraduate and postgraduate levels, all gave excellent speeches," she added.
XJTLU students were supported by their Language Centre tutors Genying Yan, Yajing Guo, Haiyun Zeng, and Yao Wu (pictured above, left to right) who helped the students to prepare for the contest and went along to offer their support on the day.
"We helped the students to make recordings which was a requirement to register for the contest," explained Haiyun Zeng. "We also helped them to revise the outlines of their final speeches, to practice their speeches and correct their pronunciation, and to prepare for the Q&A sessions."
Haiyun also noted that the performance aspect of speech competitions should not be overlooked, and that XJTLU tutors gave their students advice about how best to present themselves, including how to utilise their body language to make their speeches more engaging.
"Our teachers at XJTLU are really good," said Clarissa. "My new teacher is just magical. She really knows how to teach adults, helping us to draw on our life experiences to make in-class discussions more interesting."
Xuanying organises many cultural activities for her students to complement their Chinese language classes, including cinema trips and cookery classes.
She stated that tutors from NYU Shanghai will visit XJTLU next semester to exchange ideas about teaching and learning Chinese as a second language.
by Danny Abbasi; edited by Jacqueline Bánki; photos by Weiqian Zhang; additional photos provided by Yajing Guo