Professor Jean Chen, dean of International Business School Suzhou (IBSS) at Xi'an Jiaotong-Liverpool University, was invited to a roundtable dialogue at the seventh International Business Excellence Conference.
The theme of this year's conference was 'Casting new spirit of craftsmen and opening an intelligence era'. There was one main forum and six sub-forums including: operational excellence, lean supply chain, quality management, human resources and best practice.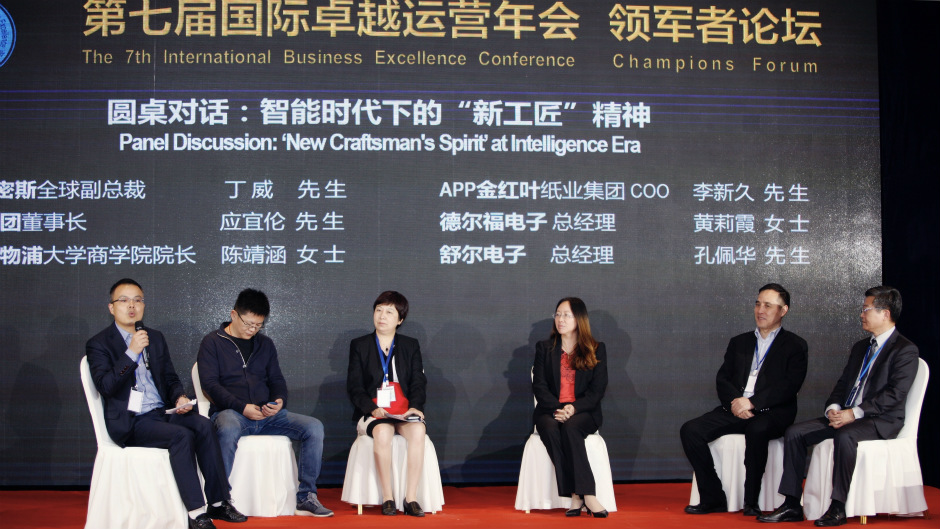 'Spirit of craftsmen' was written into the Report on the Work of the Government in China in 2016, encouraging craftsmen to pursue refinement, excellence and perfection of their products.
'New spirit of craftsmen' refers to idea of pursuing perfection, enterprises realising customer value as the core and making timely adjustments based on the changing of environment and demands.
Mr Peihua Kong, who was also chair of the roundtable dialogue, spoke highly of the international reputation and innovation spirit of IBSS and invited Professor Jean Chen, who was the only one from the education industry to attend the conference, to comment on this topic. This year's conference attracted more than 1,500 delegates.
Professor Jean Chen discussed the spirit of new craftsmen in the intelligence era with Wei Ding, global vice president and president of China of A. O. Smith, Jiuxin Li, chief operating officer of Gold Hongye Paper Co., Ltd., Yilun Ying, chairman of the board of PATEO, Lixia Huang, general manager of Delphi Corporation, and Peihua Kong, general manager of Shure.
Professor Chen commented that the key of the 'new spirit of craftsmen' bringing persistence and innovation lies in high quality products and employees. "High quality employees are the source of innovation and creativity and high quality products reveal the spirit of refinement and are the result of quality people," she said.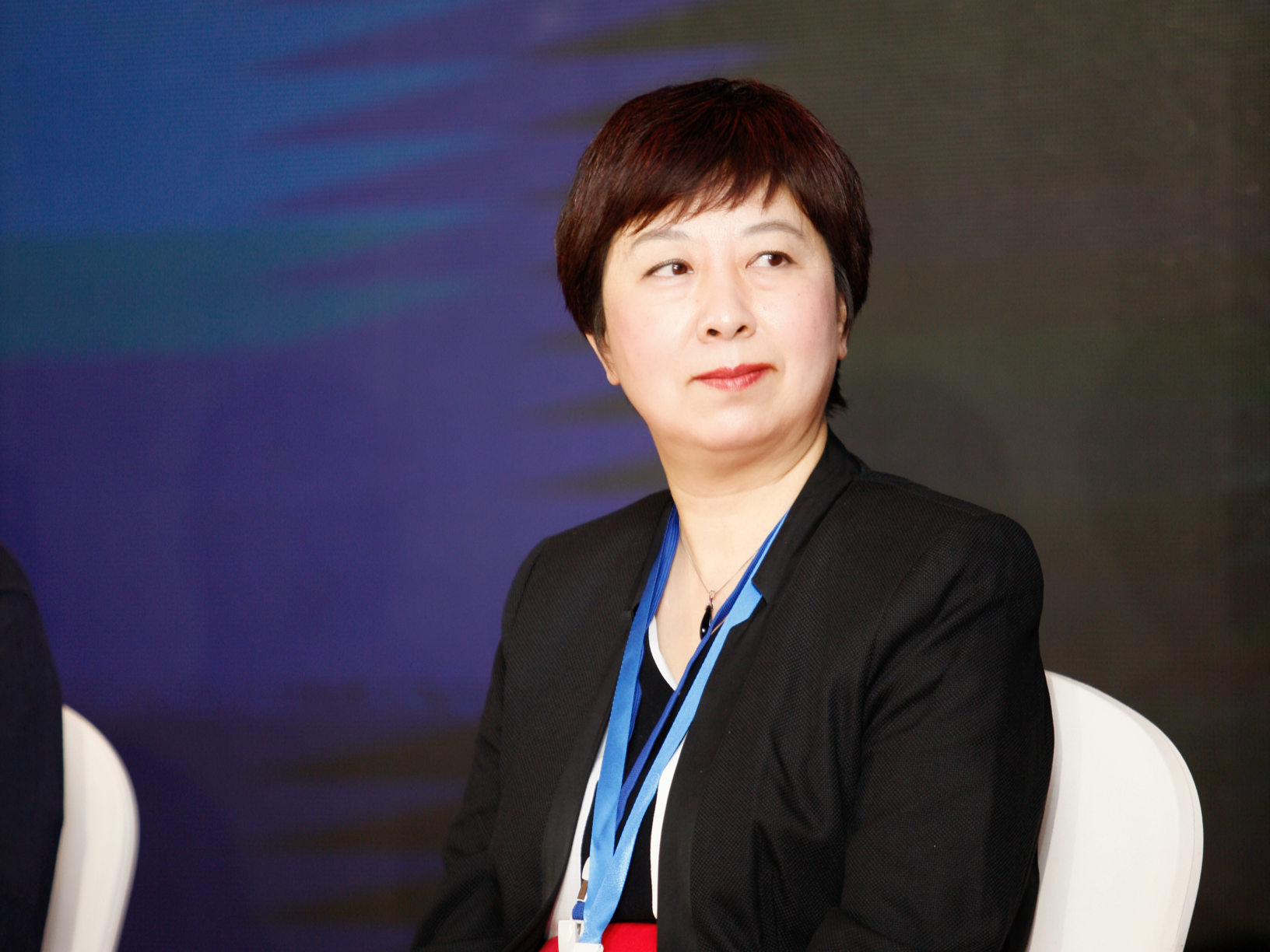 Professor Chen continued saying that IBSS pursues a 'student-centred' educational model in line with the University's vision aimed to train students to be global citizens with international awareness and a sense of responsibility for society and sustainable development.
"We regard high quality and standards of education provision as the key feature of our uniqueness and we endeavour to maintain quality control," said Professor Chen.
"In addition our high quality education products has been internationally recognized by world elite business school associations and marked by our achievement of prestigious world business school accreditations. These include: AACSB and EQUIS as well as international professional accreditations such as: ACCA, CIMA, ICAEW, CPA, CFA. This is the key of our success and our reputation building in the market" she continued.
This success wouldn't be achieved without the high quality staff who make the products. IBSS has recruited over 30 high quality international staff since 2016 making for a strong faculty team of 120 in total from 30 countries.
"Our academic staff have published widely in high quality international academic journals and applied their research to practice to create a positive impact on the business community and society.
Our excellent specialised professional support team working with our academics has successfully won and delivered a significant number of executive training programmes for both Chinese domestic and forging firms operating in China," concluded Professor Chen.
Story and photos provided by IBSS
Tanslation by Yifei Wu, Yanzi Wu and Guojuan Wang, edited by Jacqueline Bánki