Dr Jiawen Han of the Department of Architecture at Xi'an Jiaotong-Liverpool University has authored a book entitled China's Architecture in a Globalizing World: Between Socialism and the Market, published by Routledge.
In the book Jiawen highlights that architectural modernity in the work of Chinese architects moves beyond the interpretation provided by existing scholarship, both in consideration of the revival of traditional features and in the domain of modern technology.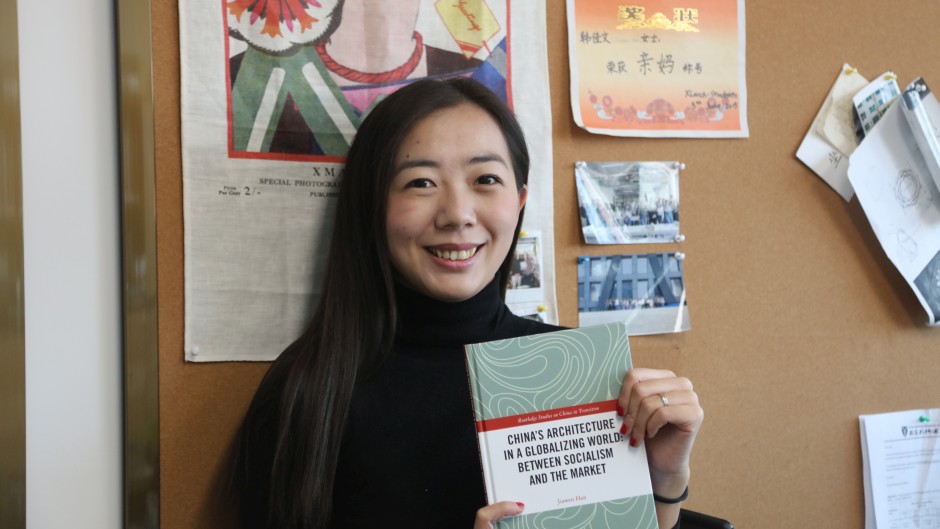 Interpreting Chinese architecture from the perspective of social transformation

Jiawen explains that introducing the notion of 'modernity' into the discussion permits the inclusion complex elements of Chinese society and history:
"The transition from socialism to a market economy cannot be easily situated within any overarching theory, nor is it a linear and systematic transition, but it has far-reaching effects in every corner of China, every social group, and on bureaucratic agendas and the motives of individuals," said Jiawen.
"Looking at architecture from this perspective provides a strategy, a fresh way of reading architecture and architects, and a theoretical framework constructed around the uncertain nature of the socialist transition in China," she said.
"China is in the midst of the biggest growth spurt in modern history, but it is also struggling with many transitional problems," said Jiawen. "Parallel with the endeavour of bestowing an abstract vision of social transformation, advancement, and modernity in China, that same ideal is also subject to a plethora of influences from the societal transformation that in turn, affects the form, size, syntax, language and innovation of architects."
"It is crucial to position contemporary Chinese architecture accurately"

During this wave of construction, the emergence of some innovative architecture designs by Chinese architects has given rise to hybrid identities in modern China. Popular terms like 'experimental architecture' or 'avant-garde architecture' are used to describe the new wave of architecture in China. But Jiawen argues that when one looks closely at these terms it is difficult to assess whether they have any real merit in architecture:
"It is crucial to position contemporary Chinese architecture accurately in its historical as well as its international context in order to clarify its relationship with the global system," she said.
"Rather than responding to claims for or against influences of Western modernity, I'm interested in discussing the trajectories of different architectural groups and firms in China during the process of unfolding modernity," said Jiawen. "An accurate analysis of Chinese architecture in the modern and historical sense serves both to enrich our understanding of the achievements of the architects and to engage in the dialogue between the popular neo-liberal understanding of modernity in China and opposing concepts."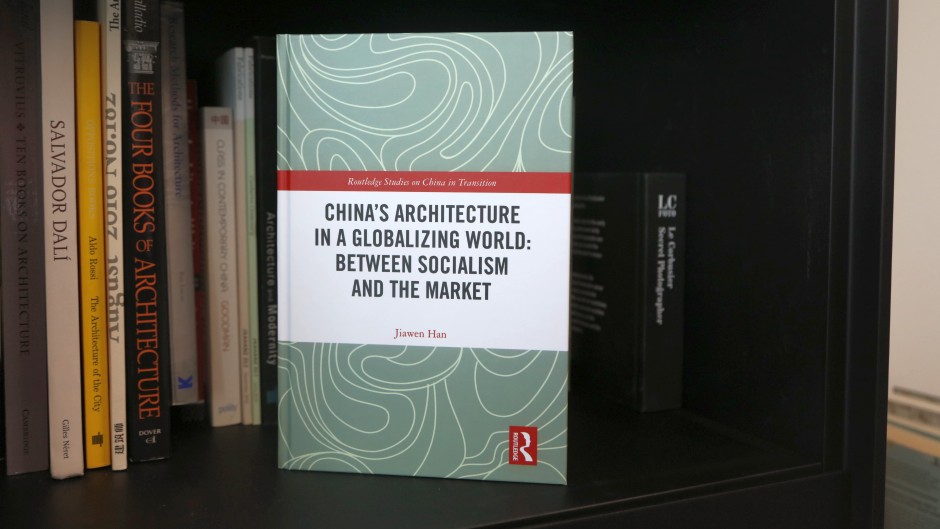 Dr Jiawen Han teaches design studio modules and Architectural Theory module in the Department of Architecture at XJTLU.
To find out more information about the Department of Architecture visit their website.
story provided by Jiawen Han; edited by Danny Abbasi; photos by Liping Tian