International student ambassadors welcome visitors to Xi'an Jiaotong-Liverpool University, conduct campus tours, speak to students at schools in China and attend international recruitment fairs sharing their own experiences to encourage others to study here.
Student ambassadors from South Korea, Indonesia and Thailand said they are glad to advise new students on studying at XJTLU and living in China.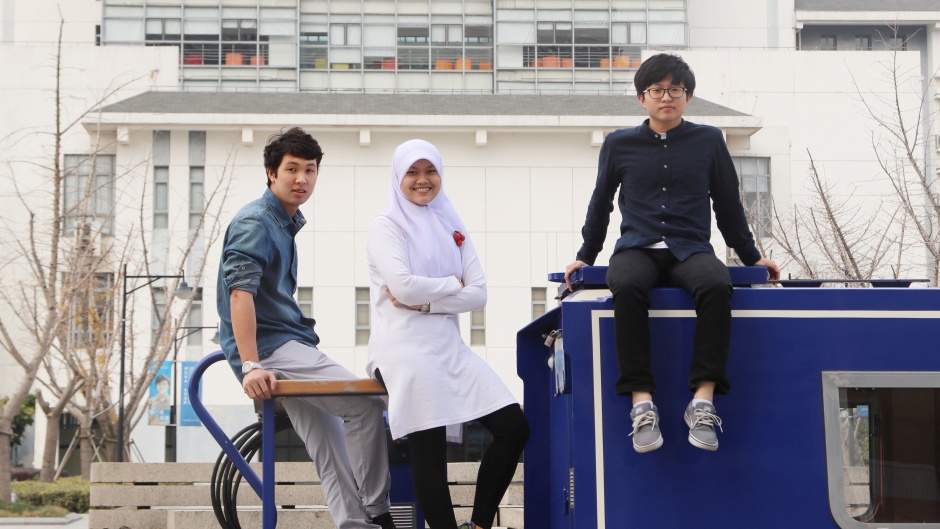 Among their experiences of XJTLU they emphasised being able to study their degree programmes in English while improving their Chinese language skills, and meeting students and academic staff from many diverse cultural backgrounds.
Jun Woo, South Korea, Year 2, BSc Information and Computing Science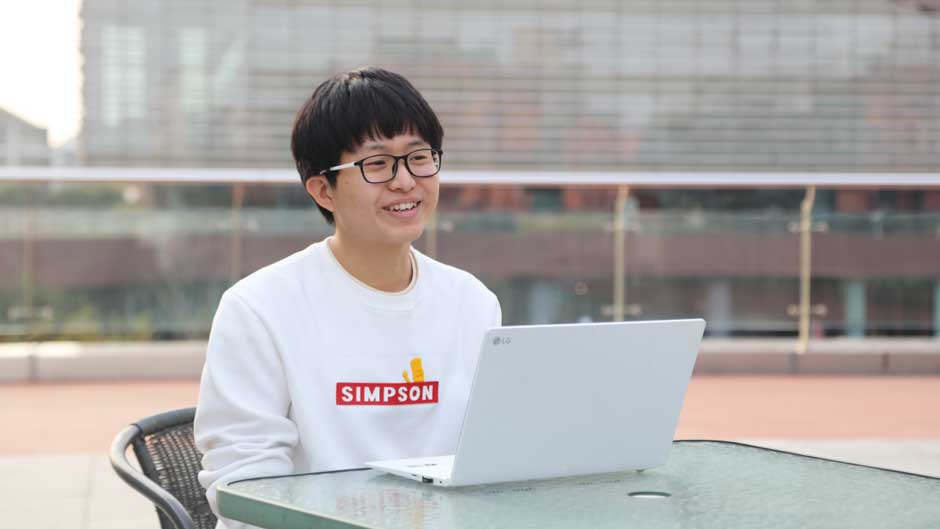 "Being an international student ambassador is great as I can help new students in my home country before they arrive at XJTLU."

"When I met with newly enrolled students in Seoul, I was asked many questions. Parents with daughters and female students asked about safety, and I told them that studying at XJTLU and in Suzhou is really safe." 

"The most memorable part of being an international student ambassador is meeting the incoming students because I know they have many questions that I can answer. After that, I think they feel more comfortable coming to China."
"I discovered XJTLU while researching universities that offered English taught degree programmes. I also thought it would be a good opportunity for me to learn Chinese. The environment, weather and being close to Shanghai means fly to South Korea easily. All these attracted me to study at XJTLU."
"The staff in the XJTLU Global office really take good care of international students and we can easily get help when we need it."
"China is developing fast and I hope to find a job here in user interface design."
Mutia Hanifah, Indonesia, Year 2, BSc Applied Chemistry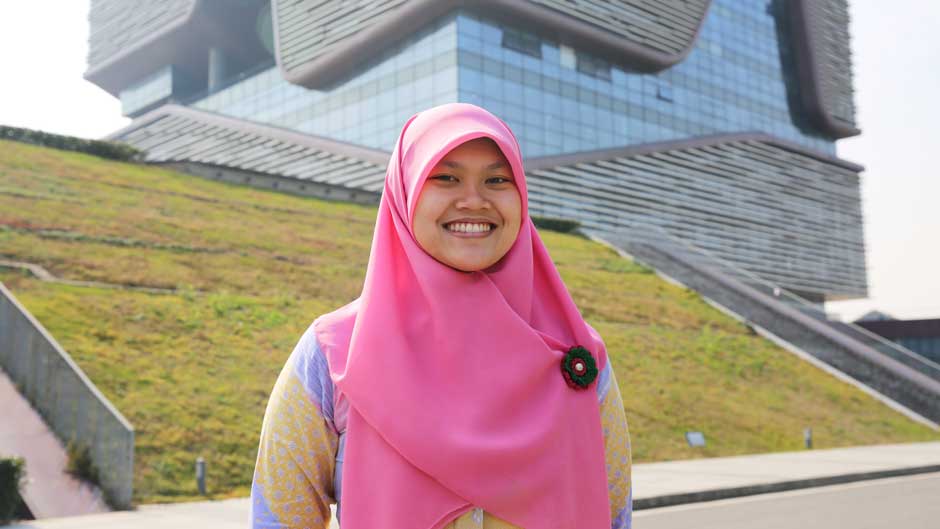 "When I was a child I saw a TV advertisement showing a chemical reaction where a liquid changed from yellow to red as if by magic. I was so impressed and I thought, if this is chemistry, then I want to be a chemist."
"I have my science side but I also like to engage with people. Being an international student ambassador is amazing because we engage with people from different cultural backgrounds and we can share and learn from each other."
"Originally, I planned to study in Indonesia but I decided to continue my higher education in China because I love the environment, the language and the weather."
"My search to study in China led me to find both the Jiangsu Jasmine Scholarships and XJTLU. I was very excited when I realised that XJTLU offers a degree programme in chemistry that is actually taught in English."

"Studying at XJTLU has broadened my mindset and given me confidence. I have made friends from around China and the world. I also really love that the teachers encourage us to consult with them one-on-one if we have any questions about our studies."
Nick Sukhumanant, Thailand, Year 3 BSc Financial Mathematics
"I wanted to share my own experience studying at XJTLU with prospective students so I decided to become an international student ambassador. It was great to hear from students who I had met in Thailand saying 'It's really like you said it would be' when they arrived on campus."
"XJTLU is a very culturally diverse environment where you can learn from a variety of different opinions. I have become more open to new experiences. When I encounter something new I just learn about it and accept it."
"I decided to study at XJTLU as being a joint venture university between Xi'an Jiaotong-University and the University of Liverpool I can get the best of both worlds. It's a really diverse university both culturally and for the majors that are offered."

"The opportunities in China are increasing and I would like to learn about how people think and do business in China."
"My passion is finance. Maths and statistics jobs are predicted to increase in the future so I thought to combine this with finance. I aim to work in the investment or financial industry in Shanghai."
What do you want to study at XJTLU? Visit the find a programmes page for our extensive list of undergraduate degree options.
story by Jacqueline Bánki; photos WeiQian Zhang and Liping Tian