Xi'an Jiaotong-Liverpool University signed a Memorandum of Understanding with the World Heritage Institute of Training and Research for Asia and the Pacific, Suzhou, for cooperation in heritage conservation.
Dean for Research and Graduate Studies Professor Eng Gee Lim (pictured below, left) represented the University to sign the agreement with Yucheng Qian (right), Director of WHITRAP Suzhou. Staff members from the Departments of Urban Planning and Design and Architecture, as well as delegates from Suzhou Garden and Landscape Administration Bureau were present.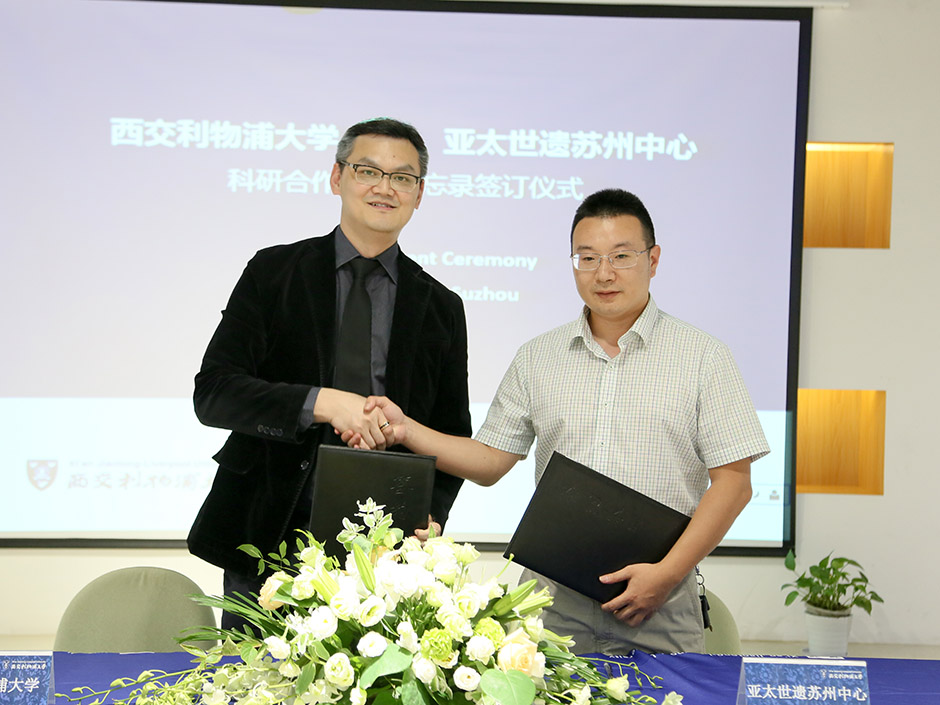 In accordance with the MoU, XJTLU and WHITRAP Suzhou will:
develop opportunities to collaborate on research projects and training programmes under an umbrella strategy targeting the conservation and management of cultural heritage;
establish joint research initiatives (research programmes on historical areas, historical buildings and gardens conservation or restoration);
establish joint-training programmes;
exchange guest speakers and relevant information and materials for teaching and training programmes.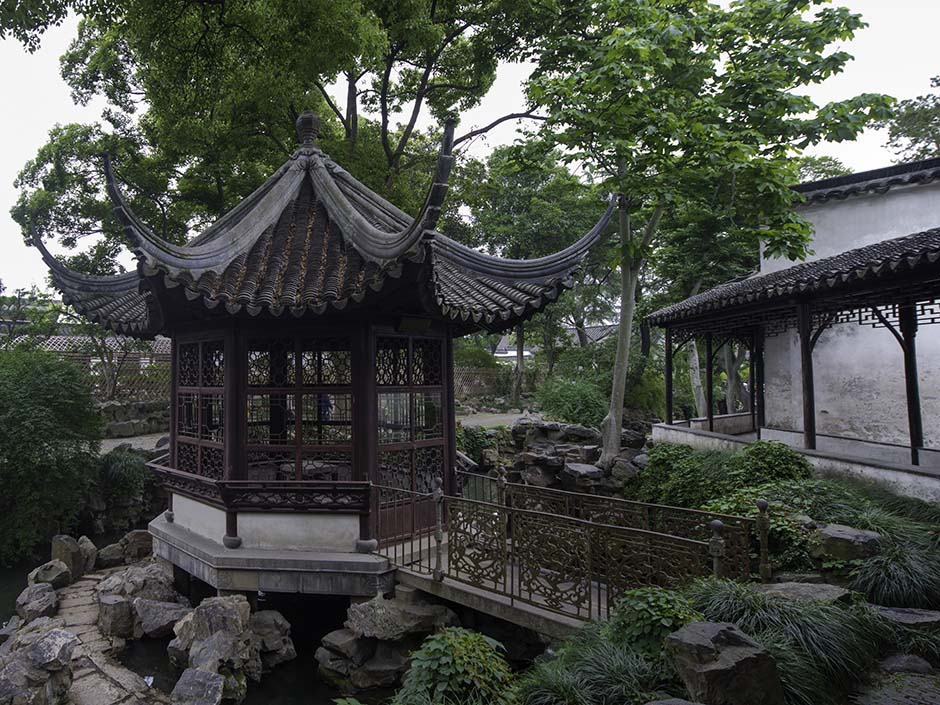 Suzhou is a city rich in heritage sites, including several UNESCO World Heritage sites, with classical gardens, parts of the Grand Canal, the historic old town area, nearby water towns, and all kinds of intangible heritage. As such, it is an important area for heritage management, research and practice. There is particular expertise in traditional architectural craftsmanship, and in the restoration and maintenance of historic gardens.
Yucheng Qian introduced his organisation, which is affiliated with UNESCO:
"WHITRAP Suzhou is devoted to research, training programmes, and international corporation. We've set up many technical training courses on the conservation and management of heritage, with students from more than 20 countries," he said.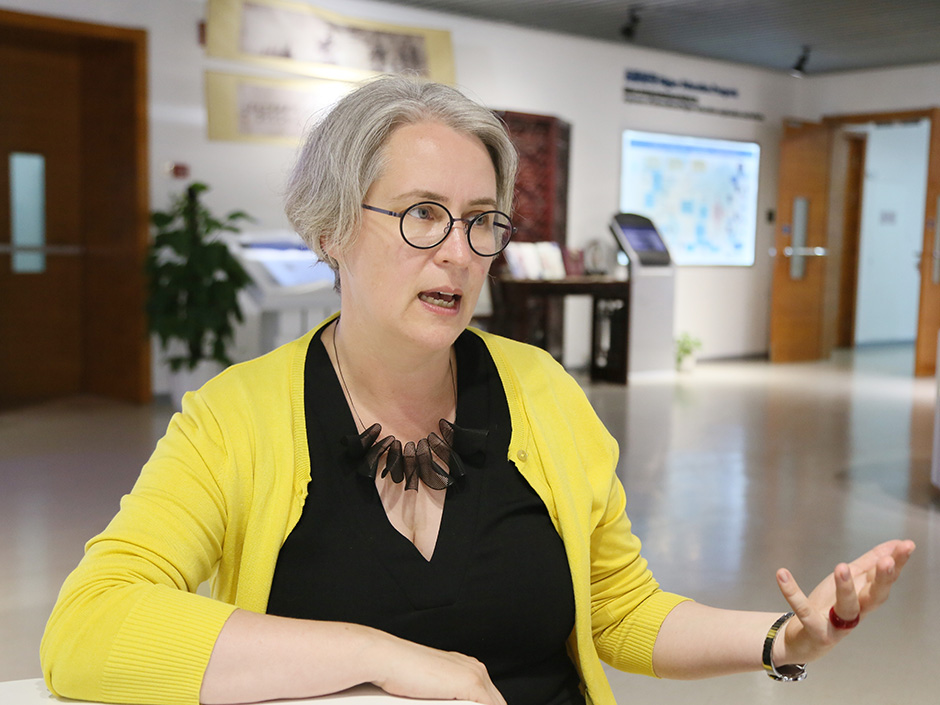 Speaking of the contributions that XJTLU has made in heritage conservation, Dr Yiping Dong from the Department of Architecture said that, during the past several years, XJTLU had been working in the field of cultural heritage through teaching and research. She noted that the University has organised several workshops on heritage topics in Suzhou, and initiated cooperation with WHITRAP on research conferences and onsite courses.
"It's our duty," Professor Eng Gee Lim said. "As an international university established in Suzhou, XJTLU has promised the government to make contributions in Suzhou's economy, culture and society."
Professor Gisela Loehlein (pictured above), head of the Department of Architecture said that the agreement with WHITRAP Suzhou would be very beneficial because it actually allows the University to link with the people and organisations that look after the classical gardens in Suzhou.
Professor Eng Gee Lim also shared his views on heritage conservation: "I'm Malaysian," he said, "and for us, our heritage provides a point of view about ourselves and our origins. It helps us to learn about the environment where our ancestors once lived."
Director of the Training and Research Office at WHITRAP Suzhou, Qinran Wang, said, "We plan to co-create a broader platform for cooperation between the Asia-Pacific region and Europe utilising XJTLU's connections."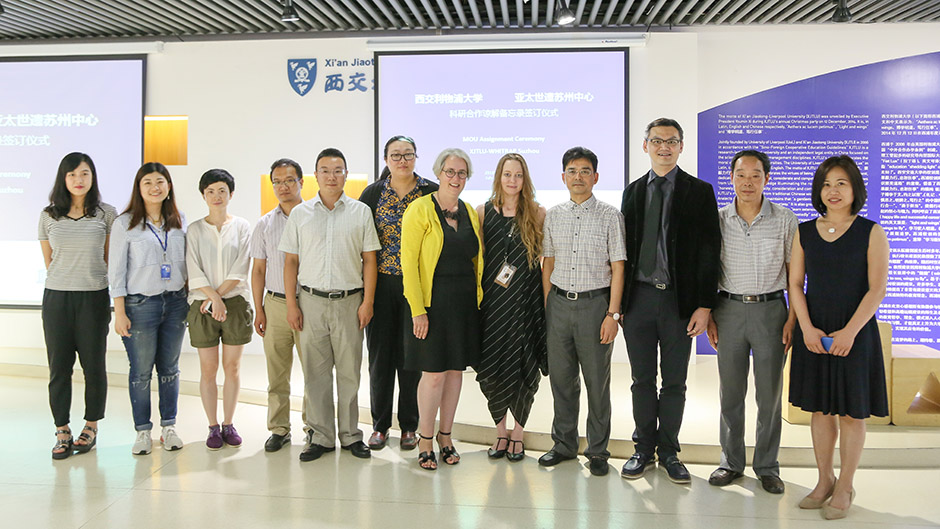 Story by Heyang Liu; photos by Yuanyuan Du
Edited by Danny Abbasi