Researchers from Xi'an Jiaotong-Liverpool University have won funding from a renowned high-tech company to investigate new ways to search for and extract text in large-scale images online.
Dr Qiufeng Wang, Dr Jimin Xiao and Professor Kaizhu, Huang from the Department of Electrical and Electronic Engineering at XJTLU, received a CCF (China Computer Federation)-Tencent Rhino-Bird Young Faculty Open Research Fund support for their project titled 'Investigation on Keyword Spotting from Document Images with Complicated Background'.
Project-lead Dr Qiufeng Wang (pictured below) says they will use the funding to explore new methods for retrieving and extracting critical information from large-scale document images, with the aim of improving network security and applications for document recognition.
"Technology has solved many problems but in some areas there are still many complications," Dr Wang says.
"Finding information that sits within images, for example, still has many challenges –identification can take a long time and accuracy is not high enough.
"Our success in receiving this funding to support our research reaffirms that XJTLU is being recognised as a leader in this field.
"We hope our research achievements in optical character recognition and artificial intelligence will help the University continue to participate in major national projects in the area of AI development."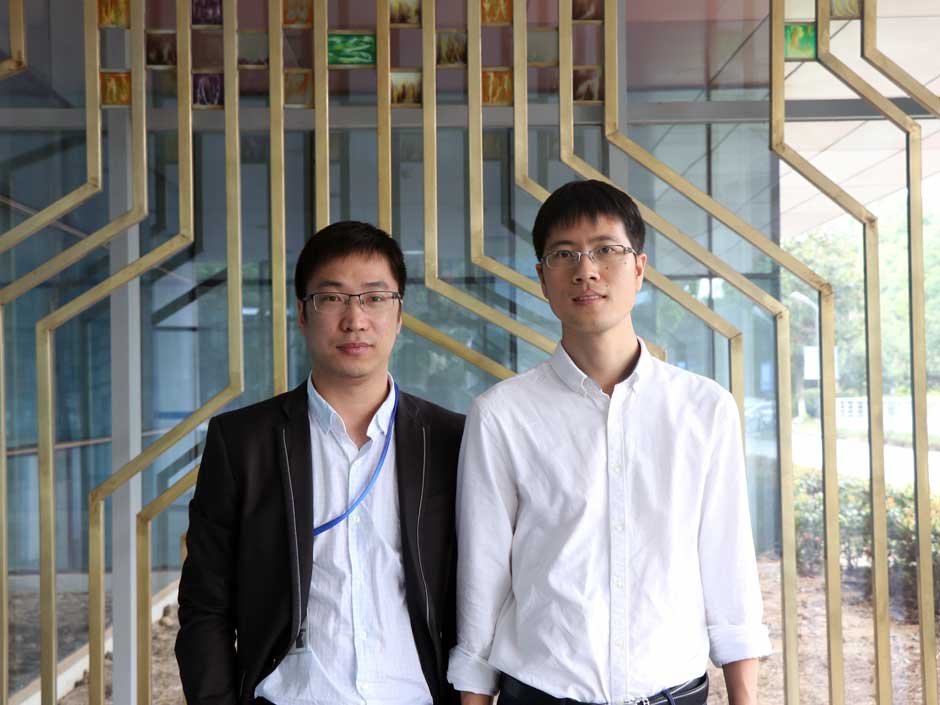 Dr Wang is a member of Document Image Analysis and Recognition Committee of the China Society of Image and Graphics, Jiangsu Pattern Recognition Committee and Jiangsu AI Foundation and application committee.
He has also had more than ten papers published in major international journals and conferences, including IEEE Transactions on Pattern Analysis and Machine Intelligence (IEEE-PAMI) and Pattern Recognition which are top-level journals in the field of AI.
The CCF-Tencent Rhino-Bird Young Faculty Open Research Fund was jointly launched by Tencent and China Computer Federation in 2013 with the goal of supporting young scholars from around the world to conduct innovative research in partnership with industry.
This recent funding success is one of the many the Department of Electric and Electronic Engineering has achieved from top high-tech companies in this field in recent years.
Professor Huang (pictured above, left) says that since September 2016, the department has been received funding for approximately 40 projects from national, provincial, municipal level, and enterprise cooperation (excluding PhD scholarship programmes), of which 19 are externally funded projects worth more than RMB 6,400,000.
Story provided by the Department of Electrical and Electronic Engineering, photos by Liping Tian
Translated by Boqiang Xiao, edited by Guojuan Wang and Rosanna Galvin