The rapidly developing city of Suzhou – renowned in China for its history and natural beauty – exemplifies modern China; an economic hub home to people from provinces around China and from countries around the world.
It is this dynamic city that will serve as inspiration for Xi'an Jiaotong-Liverpool University's new Head of Health and Environmental Sciences, Professor Johannes Knops, as he sets up a research direction for the Department.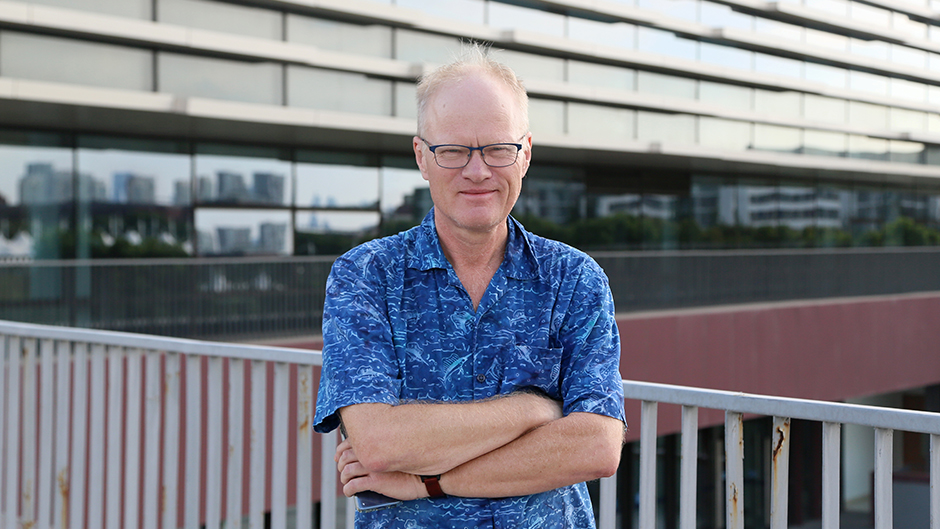 Professor Knops, who joined XJTLU this semester, is interested in understanding the impact a growing 'Chinese suburbia' will have in a number of areas – from health to natural ecosystems – and he sees Suzhou as the perfect place to explore China's urbanisation phenomenon.
"Right now, people prefer to live in suburban areas like Suzhou Industrial Park – it's like the Chinese dream," he says.
"But there was no SIP 20 years ago and the development of SIP has changed the way people use and manage the landscape greatly. We need to understand the long term effects this type of suburban living has on both our environment and the population, especially because SIP is a role model for many other current and future suburban developments in China.
"My hope for the Department is that we can develop a couple of key themes that bring our researchers and teaching programmes together and focus on areas where we can develop a reputation for XJTLU.
"One of those might be this concept of changing China, its urbanisation, changes in the agricultural landscape, the rise of suburban development and the changing urban areas.
"We need to understand what impact these changes, and especially, the novel Chinese suburbia will have on health, on the environment, on natural ecosystems, on air quality. Here in Suzhou, we are perfectly set up to examine different patterns in landscape use."
Professor Knops says the shift from a largely rural-based population to urban-dwelling is not unique to China – it took place in countries like the United Kingdom and America last century. But he says a key difference in China may be the way Chinese people look at and manage their environment.
"Take for example, the way many Chinese view nature compared to those in America or Australia," he says.
"Nature here seems to me to be much more managed. If you look at SIP, you will see that every tree stands in a row – there is not one out of place. There is also very low diversity in trees, only a few tree species have been relocated into all of SIP.
"It strikes me that even the famous gardens of old Suzhou – are very different to the gardens as we know them in America. When I first walked through a garden, all I saw was rocks, water, a few plants – built up structures and rockeries are an essential part of Chinese gardens. For Americans, gardens are structured much more around the vegetation.
"It seems to me there's a real difference in the way nature is viewed. I want to explore what consequences this view of nature might have for the environment, for public health, for all kinds of things.
"We're in the middle of this big transition – a great shift towards urbanisation – and it hasn't finished. The urban population in China will continue to grow. It's an interesting time to be here."
Professor Knops, an expert in plant and ecosystem ecology, also hopes to pursue his own research while at XJTLU. In contrast to his departmental plans to explore urbanisation, his research will take him to the remote alpine meadows of the Qinghai-Tibetan Plateau, a place he says is one of the most untouched natural environments in the world.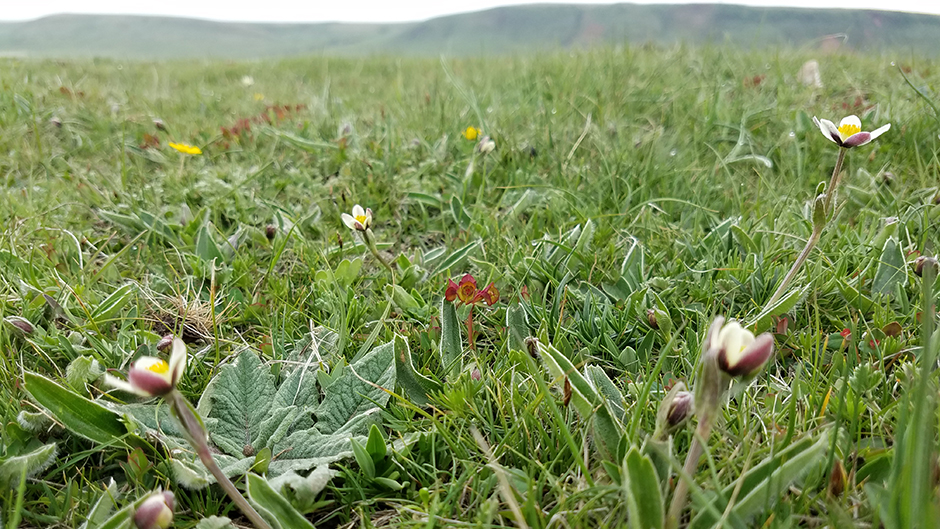 Picture: A close-up photo of an alpine meadow reveals the diversity of plant species - supplied by Professor Johannes Knops.
"In a typical grassland in Australia, America or Europe, in one square metre you might find five to 15 different plant species. Here in China, you have 30 to 80 different species. This begs the obvious question – why?" Professor Knops says.
"That's the question I'm interested in. Only the big plains of Africa and Yellowstone National Park in the US are comparable to the Chinese alpine meadows as undisturbed natural environments. In other parts of the world, there's not much grassland left and all the big mammals are gone.
"That's the other part of the puzzle I'm interested in – the relationship between the diversity in plant species and the variety of herbivores here.
"My working hypothesis is that the reason there is such a diverse range of plant species is because there are so many herbivores and they all target different plants to eat so you don't get dominance in some grass species that is encountered in other countries."
Professor Knops is no stranger to China – he first travelled to the country in 1986 as an undergraduate student, returning again as part of his postgraduate studies in 1988. In 2012, he took a year-long sabbatical in Lanzhou, Gansu province, which both piqued his curiosity about the ecosystems in Chinese alpine meadows and renewed his interest for the country itself, and the opportunities available here.
He joins XJTLU from the University of Nebraska, where he was a Professor in Biological Science.
By Rosanna Galvin, photo by Yuanyuan Du