Nearly 200 Xi'an Jiaotong-Liverpool University students from 37 countries came together this week to learn how to make ice skin mooncakes and find out more about one China's traditional festivals, the Mid-Autumn Festival.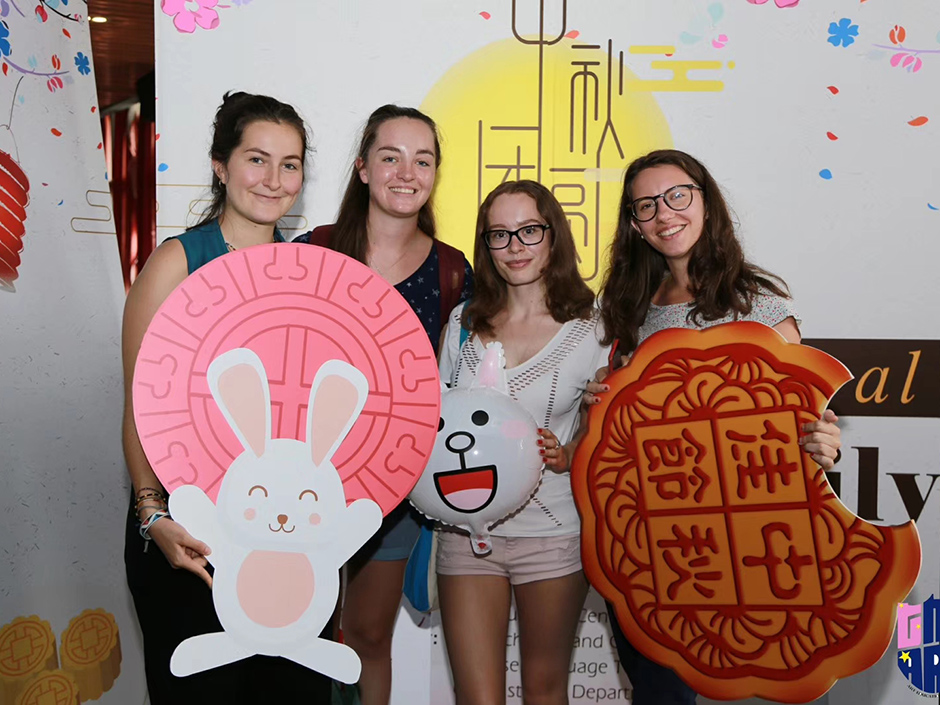 Organised by the XJTLU Art Education Center and held at Buffy's Restaurant, the September 19 event taught international students about the Mid-Autumn Festival and its origins, and gave them the chance to try making mooncakes themselves.
For many international students, it was the first time they had tasted mooncakes, let alone the special ice skin mooncakes made at the event.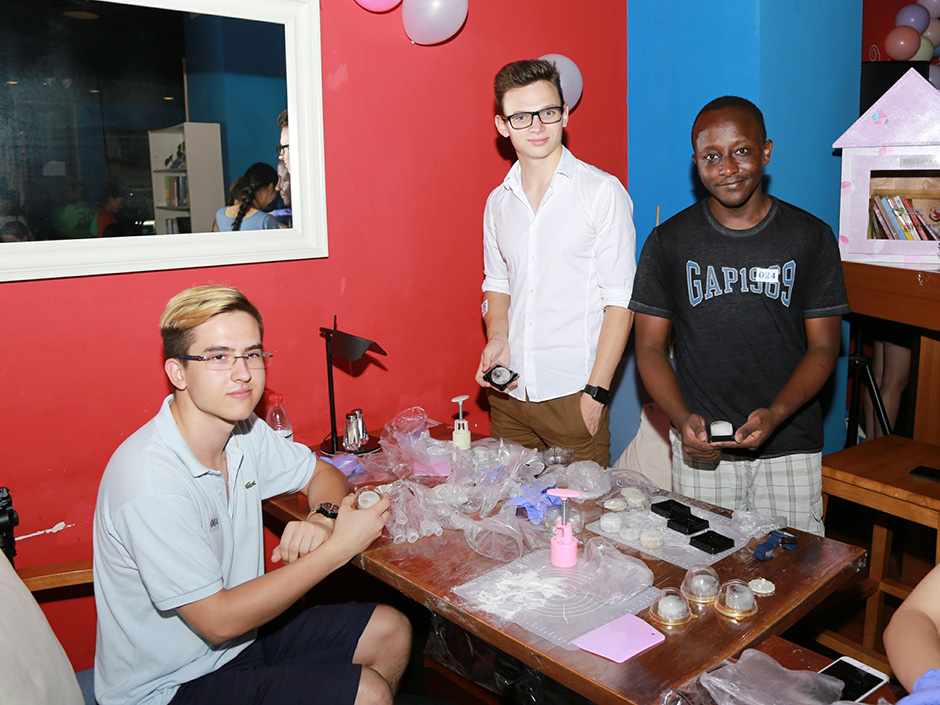 "They thought the ice skin mooncakes were raw and needed to be baked in the oven like bread, so they didn't dare taste it at the beginning," said Li Yuan , Team Leader of the XJTLU Arts Education Centre.
"So we explained what 'ice skin' mooncakes are – they are typically white and served cold, which is why they are named 'ice skin'. The crust of ice skin mooncake is made of glutinous rice, which is frozen.
"The students fell in love with the soft and cool taste after eating them. They were also interested in the other types of mooncakes available, such as Cantonese-style and Soviet-style mooncake."
Yuan said this kind of hands-on activity gave international students the chance to experience Chinese culture.
Marite from Norway said she enjoyed the event.
"Mooncakes are not something we have where I come from, so I knew nothing about them before. It's really cool to learn more about it," she said.
Korean student Jae Wan Kim, who is studying marketing, said the experience was a good opportunity to learn more about China and its culture.
"It's my first time in China, and I had never heard of the Mid-Autumn Festival before," he said.
After listening to 'Flying to the Moon', a story about the origin of the Mid-Autumn Festival, the international students also wore 'rabbit ear' props, imitating the image of the jade rabbit in the old mythology.
Upon learning that the Mid-Autumn Festival is a traditional festival for Chinese reunion, many international students chose to send a postcard to their family and friends at home to pass on blessings from China after making the ice skin mooncakes.
This is the first event of the cultural activity series 'Arts, travel!', which is hosted by the XJTLU Art Education Center and the Art Exchange Student Team, and co-organised by the Chinese Language Teaching Office, Department of China Studies and X-Global.
'Arts, travel!' is a new type of art experience combining world culture and art. It is aimed at experiencing art from different countries around the world by traveling with teachers and students from XJTLU. The main activities will include cultural classes, field trips, art appreciation courses and lectures, and hands-on arts and craft workshops.
Story and photos provided by Arts Education Center, translation by Sihan Liu
Edited by Rosanna Galvin