International students from Xi'an Jiaotong-Liverpool University visited Ren-he Weaving and Embroidery Workshop in Suzhou to try their hands at the traditional art of K'o-ssu.
K'o-ssu, or 'cut silk', is a Chinese silk tapestry technique that first appeared during the Tang Dynasty (618-907). Weavers use separate bobbins for each differently-coloured area of the intricate designs.
The 27 students, from 12 countries including the UK, Switzerland, Germany, Indonesia, and South Korea, were accompanied by Chinese student volunteers from student club the Art Education Centre that organised the activity.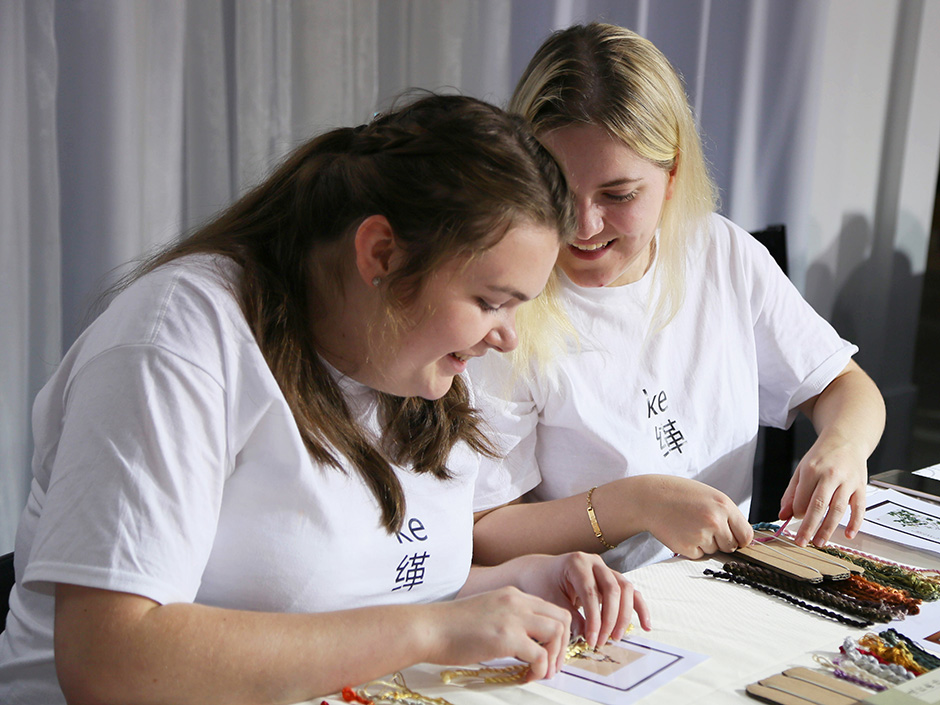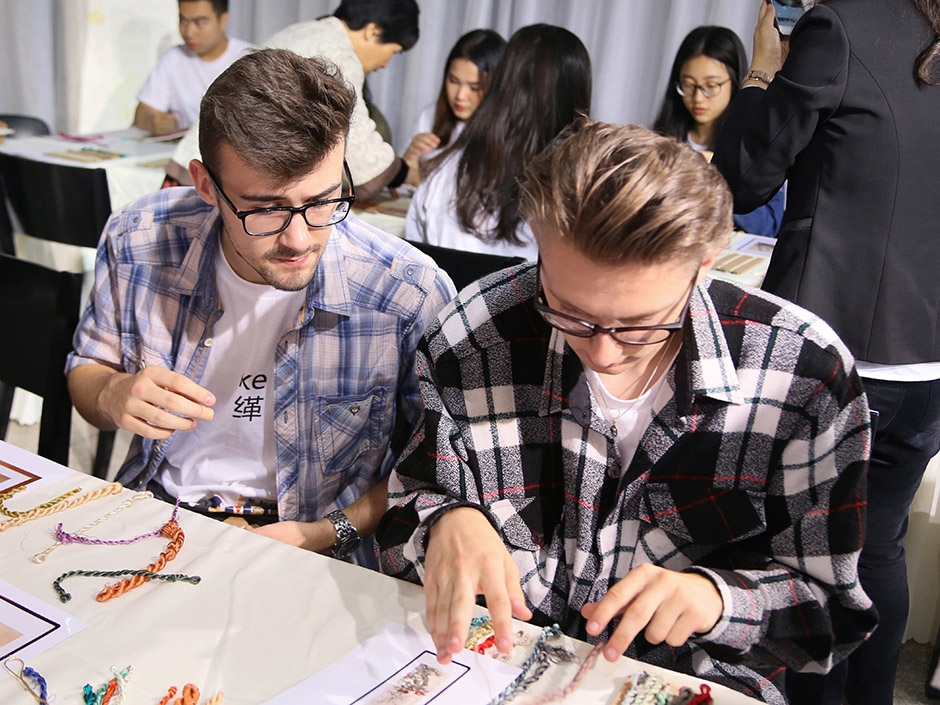 Adi Putra Winanto, a Year Four student from Indonesia, watched the K'o-ssu demonstration attentively:
"In my hometown, there is a craft called Tenun, made using a loom similar to the one used in K'o-ssu," said Winanto. "Tenun employs more colourful shapes and blocks, while K'o-ssu has a richer variety of patterns, which I think is so interesting."
After learning the principles and processes of K'o-ssu, each student was provided with a piece of K'o-ssu cloth to embroider with patterns and decorate with knots, thereby creating their own handicrafts.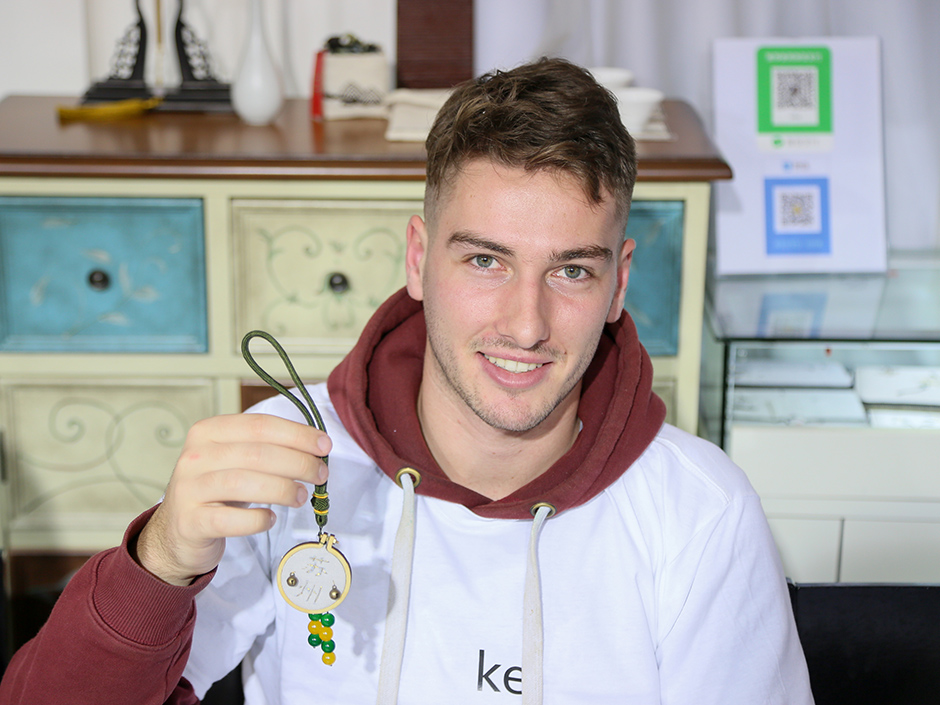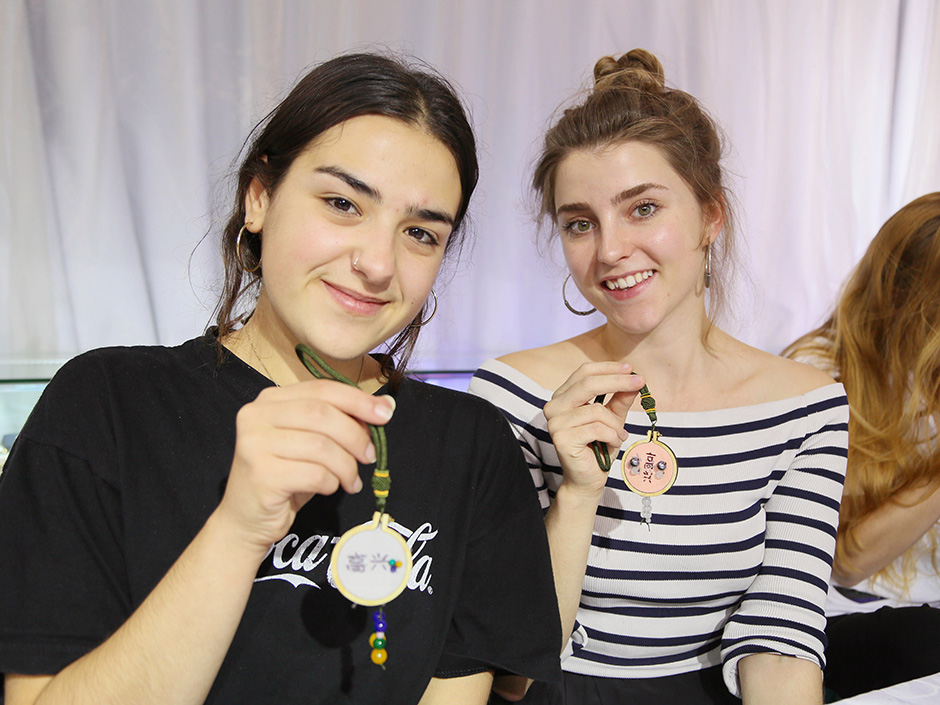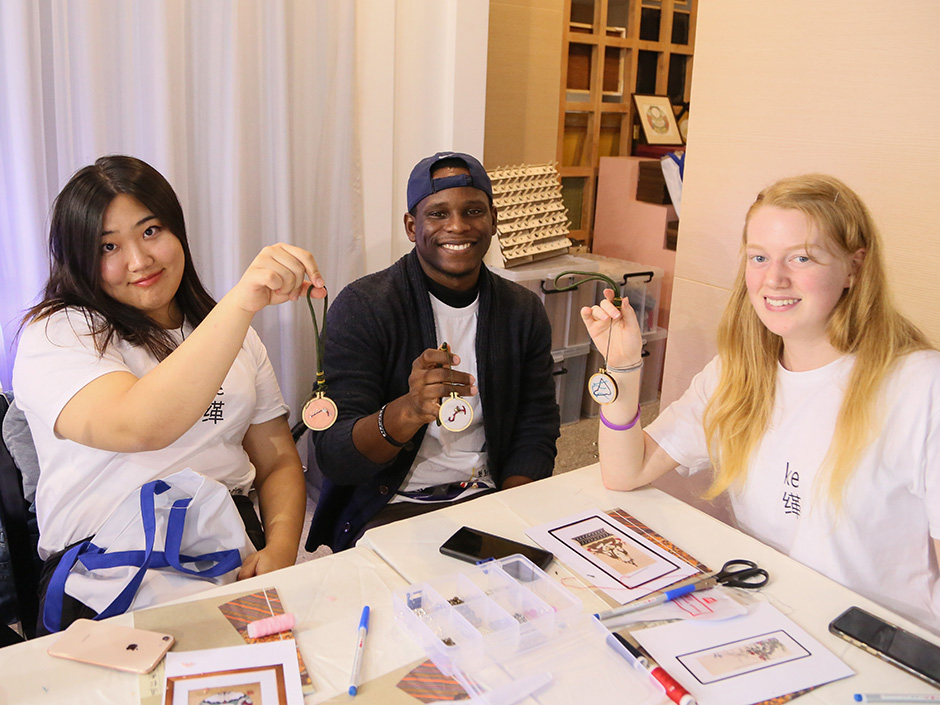 In addition to patterns based on astrological signs provided at the workshop, the international students also stitched different kinds of plants, and some Chinese characters.
Morgan James from Australia embroidered his cloth with the Chinese characters for 'Suzhou', and other students embroidered characters meaning 'happy' to express their enjoyment.
Yu Gong from the Art Education Centre at XJTLU said:
"Allowing students to make their own handicrafts can leave more lasting impressions than attending lectures and exhibitions. The things they made will remind them of Suzhou culture and their life here after they return home."
By Hongjing Gou; photos by Yuanyuan Du
Translated by Xiangyin Han; edited by Guojuan Wang and Danny Abbasi