More than 100 experts, government leaders and industry representatives came together at Xi'an Jiaotong-Liverpool University for an international conference which explored the interplay between water conservation, watershed ecosystem management, and urban and regional development.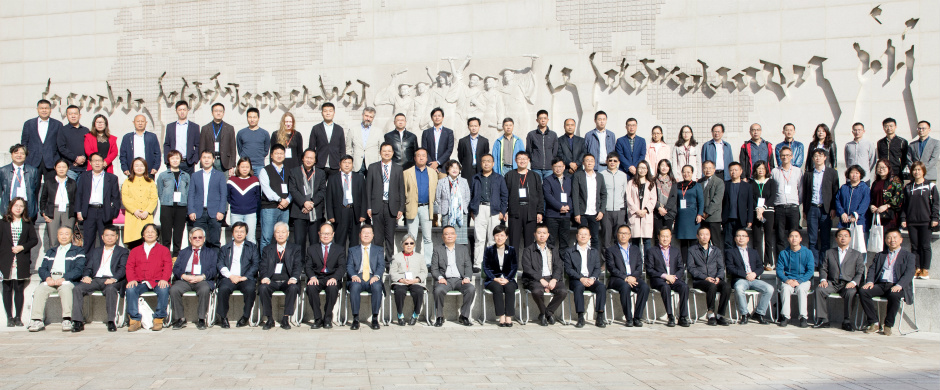 The International Conference on Water Ecological Civilisation and Green and Integrated Urban-rural Development 2018 featured a keynote address by the Chief Scientist and Director of the Science Division for the United Nations Environment Programme, Dr Jian Liu (pictured below).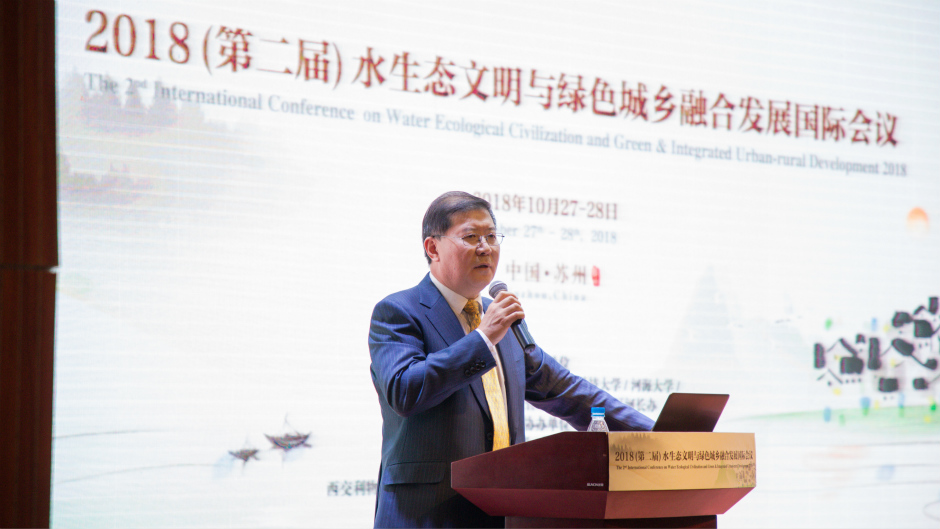 The environmental science expert discussed the relationship between ecological civilisation and sustainable development and provided insights into the deteriorating situation of water pollution globally.
"Without water, there is no ecological civilisation," Dr Liu said.
"We are facing extreme shortages in water resources around the world."
During his address, Dr Liu called for more water conservation measures and new scientific developments to address the issue, stressing the importance of innovation in finding sustainable solutions.
Dr Yixin Zhang (pictured below), director of the XJTLU-Suzhou Research Institute of City and Environment, also gave a presentation. He focussed on the treatment of severely polluted rivers and the protection of the river basin ecosystem.
"We must place utmost importance on the protection of our basin ecosystems," he said. "The protection and treatment should start with the source of pollution."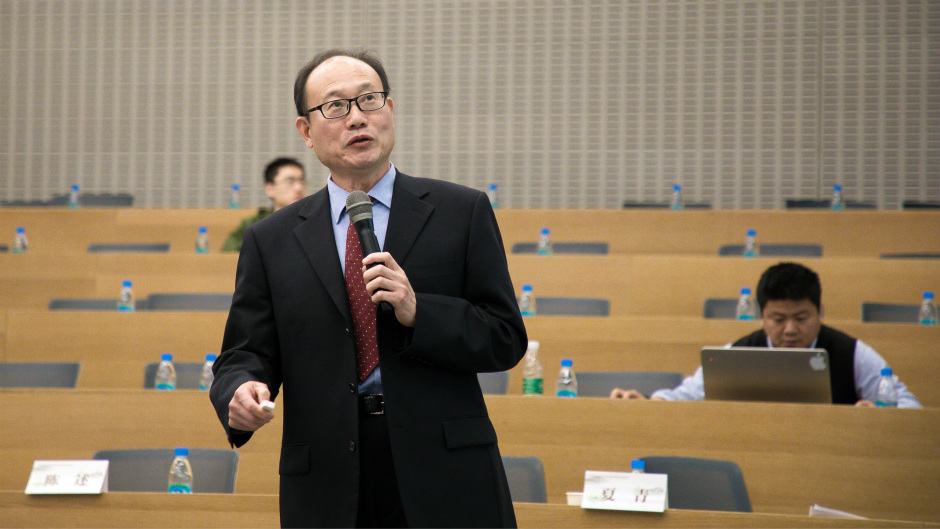 Dr Zhang also outlined a number of technologies and specific treatments that can play a role in removing pollution from rivers and restoring river ecosystems.
The conference was opened by Dr Yimin Ding (pictured below), vice president of XJTLU. He highlighted the importance of research institutions working together to tackle environmental challenges in China and around the world.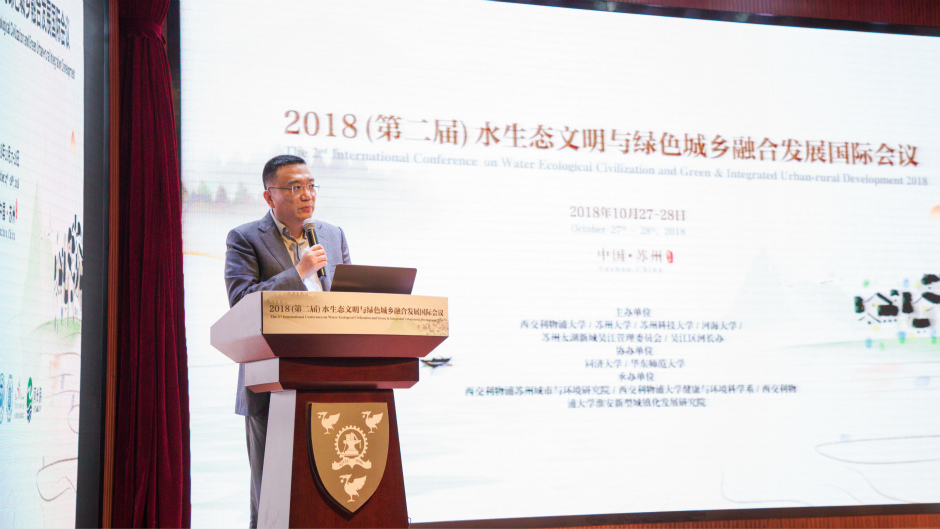 "Ecological civilisation is of fundamental significance to the orderly development of the Chinese nation," he said.
"Research institutions should lead the development of ecological civilisation, and build a solid foundation for it with science."
The conference was organised by XJTLU in collaboration with Soochow University, Suzhou University of Science and Technology, Hohai University, Suzhou Taihu New City Wujiang Administrative Committee and the Office of Leading Group on Comprehensive River Chief System Reform of Wujiang District.
By Ruotong Jiang and Heyang Liu, translated by Xiangyin Han, edited by Yuanxin Yang and Rosanna Galvin