Scholars and students met at Xi'an Jiaotong-Liverpool University to participate in an international academic workshop on smart cities.
The workshop aimed at bringing researchers and experts together to exchange original ideas, discuss innovative designs, address important problems, and share unique experiences in the fields of smart grids and data processing.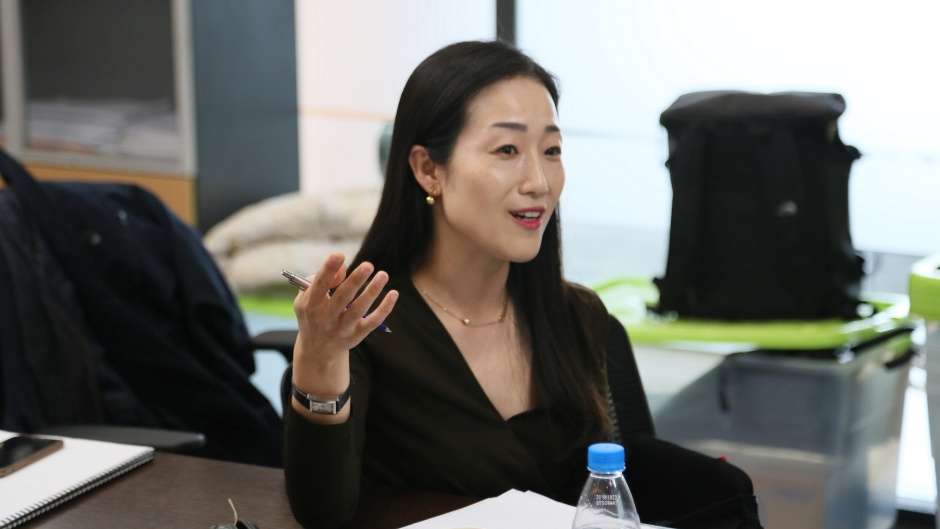 During the workshop, Eunmi Lee (pictured above) and Junchul Lee, researchers from Seoul National University, and Hahng-Yun Chu, a professor from Chungnam National University, gave speeches on their research fields.
"We gathered together to share different ideas about how to make smart cities," said Dr Sanghyuk Lee from the Department of Electrical and Electronic Engineering at XJTLU and founding director of the Centre for Smart Grid and Information Convergence.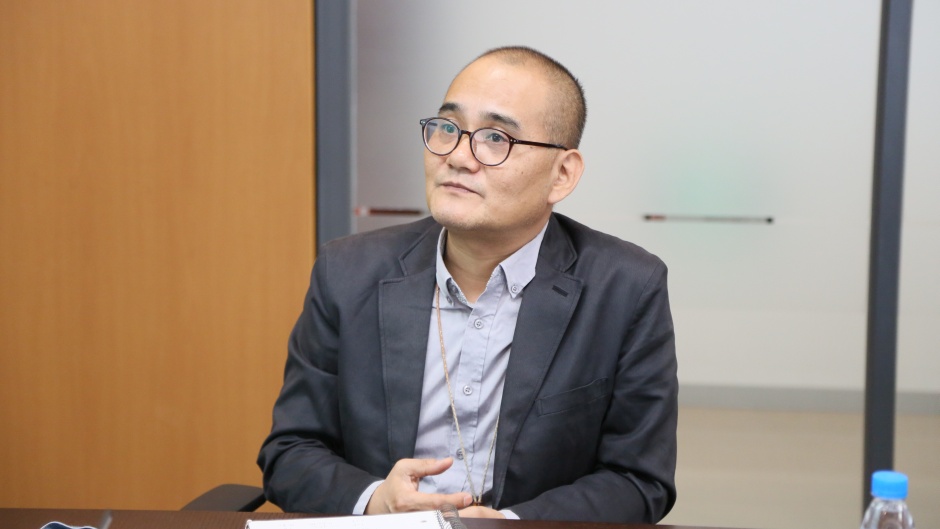 "Although there are some gaps between our research fields and topics, we share a common goal: all of us are facing the challenge of how to organise the systems of smart cities and maintain them for sustainability," said Dr Lee (pictured above).
"These problems can be solved by bringing together people from different academic backgrounds who have different approaches," he added.
Students from XJTLU and Chungnam National University also shared their innovative designs and unique ideas, showing a variety of possibilities for smart cities from the perspectives of students.
"We're focussed on indoor localisation," said XJTLU students Zhenghang Zhong and Xiangxing Li, studying Electrical Engineering and Telecommunications Engineering respectively.
"For example, Baidu Map and Amap can only show you that your current location is, for example, The Suzhou Centre, but they cannot tell you which specific part of a shop you are in.
"Our project is aimed at helping people know their current location more accurately. This would be very helpful," they said.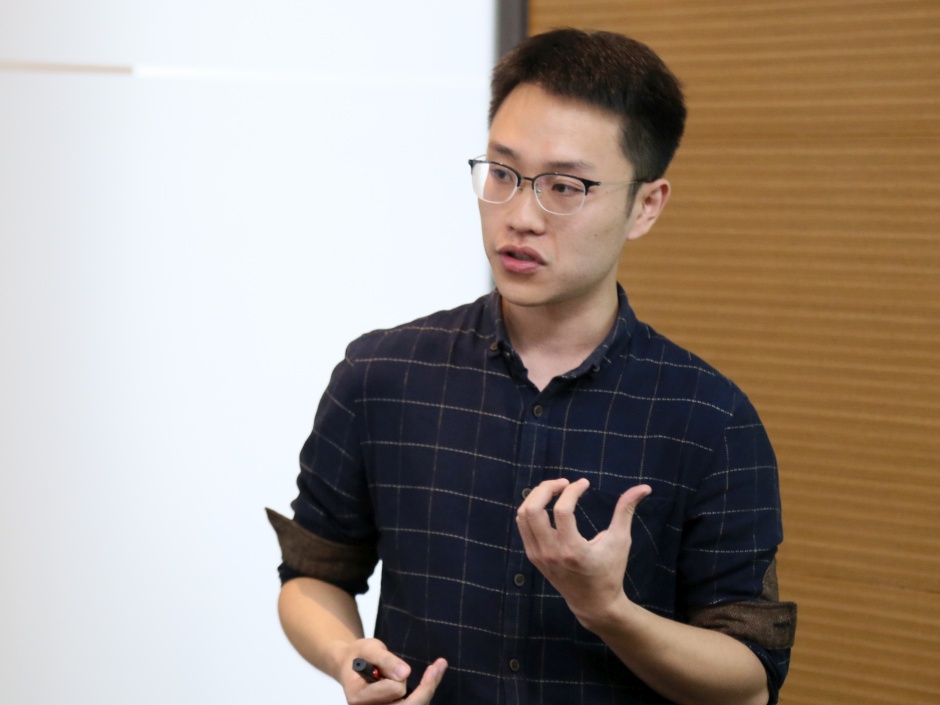 Bing Han (pictured above), a PhD student from the Department of Electrical and Electronic Engineering, shared his research into the charging of electric vehicles:
"This is related to the smart grid," explained Han. "For example, if people living in a residential community all charge their electric cars at the same time, it will be a great burden on power system."
"Actually, the time to charge electric vehicles is very flexible. So, how to manage the charging time and make the power system run safely and economically is the problem we consider."
Han said he appreciated the opportunity to meet scholars and students from different backgrounds at the workshop and share different ideas and perspectives on smart cities.
By Yuanxin Yang; photos by Haochen Wang; additional image from Shutterstock
Edited by Danny Abbasi