Research reveals how news is framed in China
The way news is framed by media outlets can have huge influence on how a reader perceives the same issue.
New research led by Dr Xianwen Kuang from Xi'an Jiaotong-Liverpool University reveals that party media outlets in China tend to use different frames for their news coverage compared to non-party media outlets when approaching nationally and locally sensitive issues.
Dr Kuang (pictured below), who is based in the XJTLU School of Film and TV Arts, says media outlets can frame news in a variety of ways.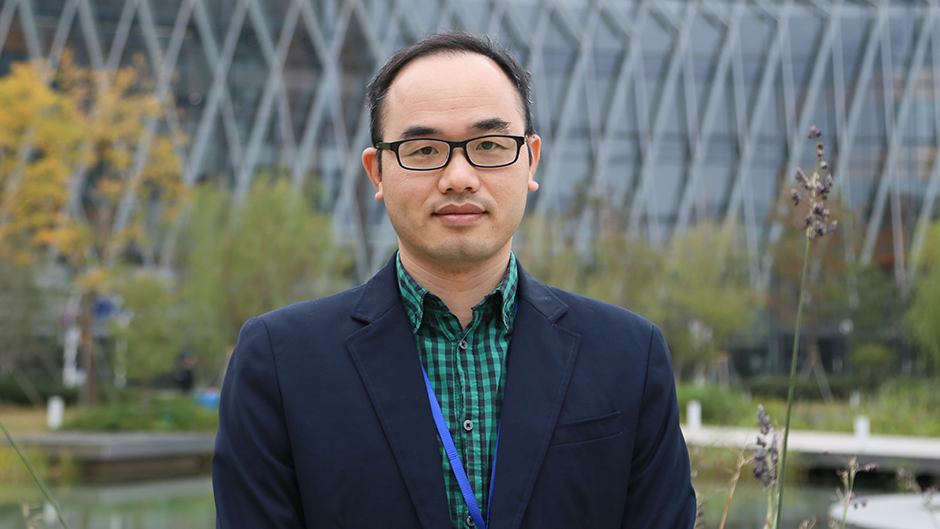 "For example, if you write a story about me, you may choose a human interest angle by emphasising how much I appreciate the plants in my office," Dr Kuang says.
"Alternatively you may choose to focus on a different aspect of me – how I encouraged students to participate in competitions and delivered speeches to motivate them. This is more of a leadership frame.
"News outlets use a number of frames to shape readers' understanding of a story – human interest, leadership, conflict, responsibility and factual frames are all different types of approaches to news stories that can put emphasis on a particular aspect of an issue."
Dr Kuang's research applied the already established concept of news framing to how party and non-party newspapers in China report on both nationally and locally sensitive issues. The results have just been published in the top journalism publication Journalism, in a paper written by Dr Kuang and Dr Rining Wei (pictured below) from XJTLU's Department of English.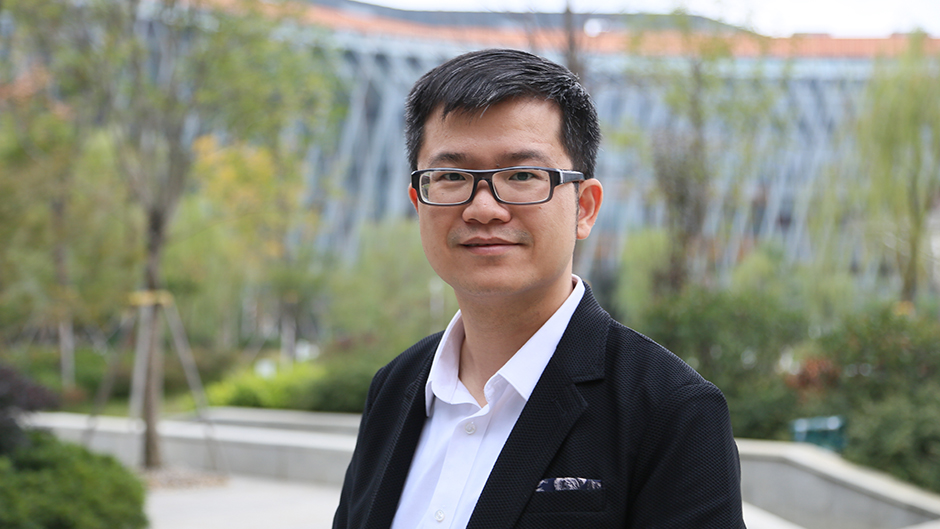 "We analysed the content of sensitive issues covered in party and non-party newspapers to try to understand the differences in reporting styles," Dr Kuang says.
"A sensitive issue involves conflicting interests between two major stakeholders in the state. It is believed that more representations of it in the news media can generate more confrontations between the two stakeholders.
"By looking at the political affiliation of the newspaper as well as the context of the sensitivity of the issue, we found out news frames and therefore reports can be really different, depending on whether the newspaper is a party or non-party publication.
"For example, party newspapers tend to use more factual information when reporting sensitive news, while national non-party newspapers tend to use responsibility and conflict frames for the same issue."
Dr Kuang says it is the first time that researchers have applied the theoretical framework of news framing to study how sensitive news of different geographic relevance, such as nationally and locally sensitive news, is reported in Chinese media. The next step is to expand the research to explore news framing in an international context.
"We are doing some frame analysis research on other types of news as well, such as how the Sino-US trade war is being reported on by Chinese and American media outlets," he says.
Dr Kuang stresses the importance of a cross-disciplinary approach in tackling new research. He worked closely with Dr Wei to ensure the paper met the journal's high standards.
"Dr Wei has strengths in statistical analysis, which were a huge help in analysing the data," Dr Kuang says, when speaking of their cooperation.
"It's very important to work together, and share our knowledge and expertise. I think there will be opportunities for more of this kind of cooperation between departments."
The paper – 'How framing of nationally and locally sensitive issues varies: A content analysis of news from party and non-party newspapers in China' – was published in Journalism in September 2018.
Words and photos by Hongjing Gou
Edited by Rosanna Galvin