Xi'an Jiaotong-Liverpool University academic Professor Johannes Knops has been named in this year's prestigious 2018 Highly Cited Researchers list by Clarivate Analytics.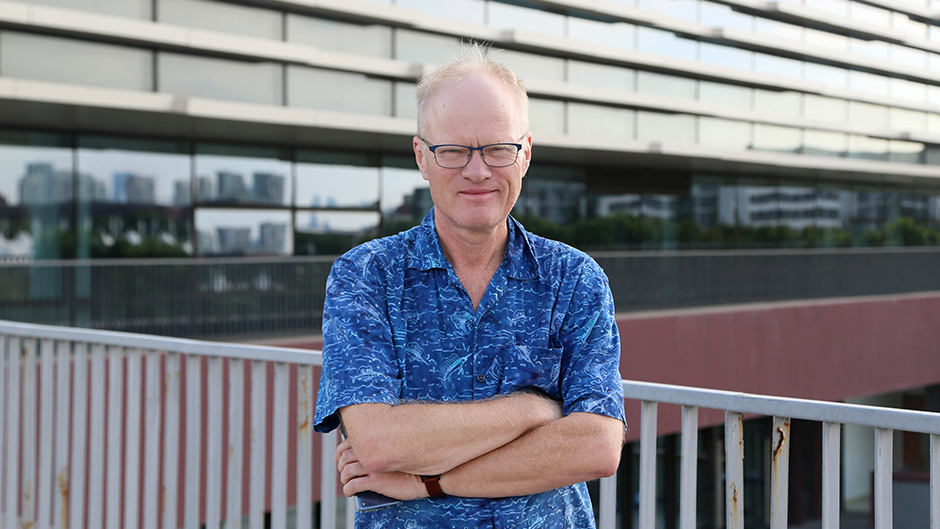 The researcher, who joined XJTLU as head of the Department of Health and Environmental Sciences in August, ranked in the top 1 percent of citations for the field of Environment and Ecology in the Web of Science, a citation indexing service.
According to Clarivate Analytics, the list identifies scientists and social scientists who have demonstrated significant influence through publication of multiple highly cited papers during the past decade. The executive report, released with the annual list, stated:
"The 2018 Highly Cited Researchers from Clarivate Analytics is a contribution to the identification of that small fraction of the researcher population that contributes disproportionately to extending the frontier and gaining for society knowledge and innovations that make the world healthier, richer, sustainable, and more secure."
Professor Knops, an expert in plant and ecosystem ecology, said it was an honour to be recognised on the Highly Cited Researchers list for the first time this year.
"As a researcher, it is easy to get caught up in your specific field, where you put all your focus into one specific paper or project, sometimes for months or years at a time," he said.
"The Highly Cited Researchers List is a reminder for all of us working in academia to step back and remember what drives us as researchers – that we are contributing to a wider academic community with the shared goal of making our world a better place."
Professor Knops highlighted that the value of Clarivate Analytics' list being based on the impact of papers and not just the number of papers produced.
"The quality and impact of the papers we write cannot be underestimated – as researchers we need to strive to produce academic work that plays a key role in creating new knowledge," he said.
Professor Knops, who was a professor of biological science at the University of Nebraska prior to his appointment at XJTLU, was one of only 6,078 researchers worldwide to be named in the list across 21 fields in the sciences and social sciences.
Just over 550 researchers from Greater China made the list this year.
By Rosanna Galvin; photo by Yuanyuan Du