Over 150 participants took part in the New Transport Experience Hackathon held at Xi'an Jiaotong-Liverpool University.
The 24-hour event was co-hosted by the Asia-Pacific Elevator Modernization Centre of Schindler Group, a major multi-national enterprise from Switzerland, and Innospace, a renowned startup incubator.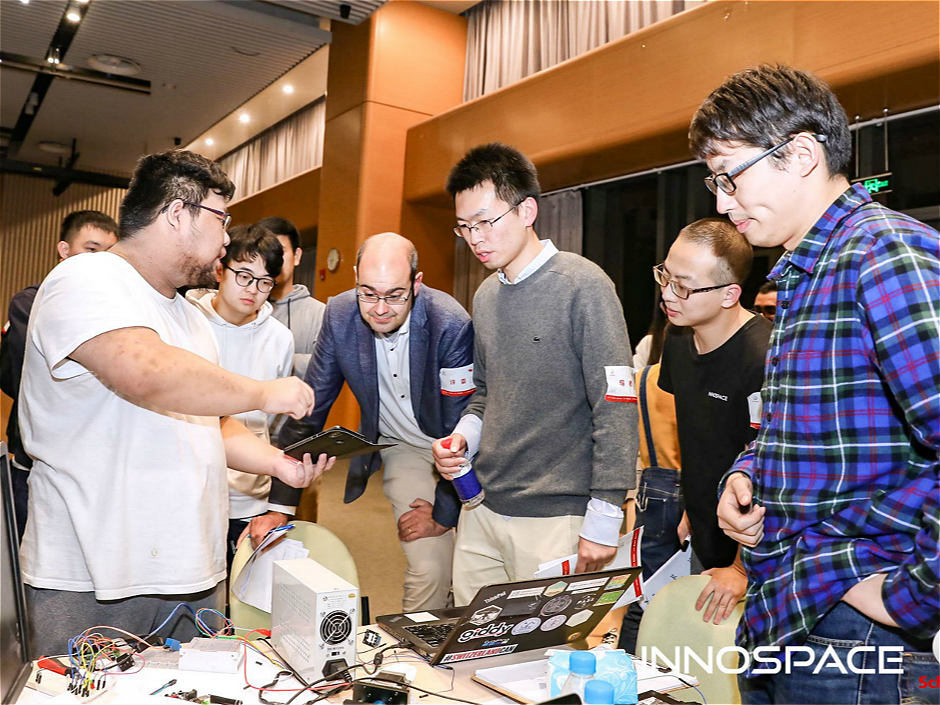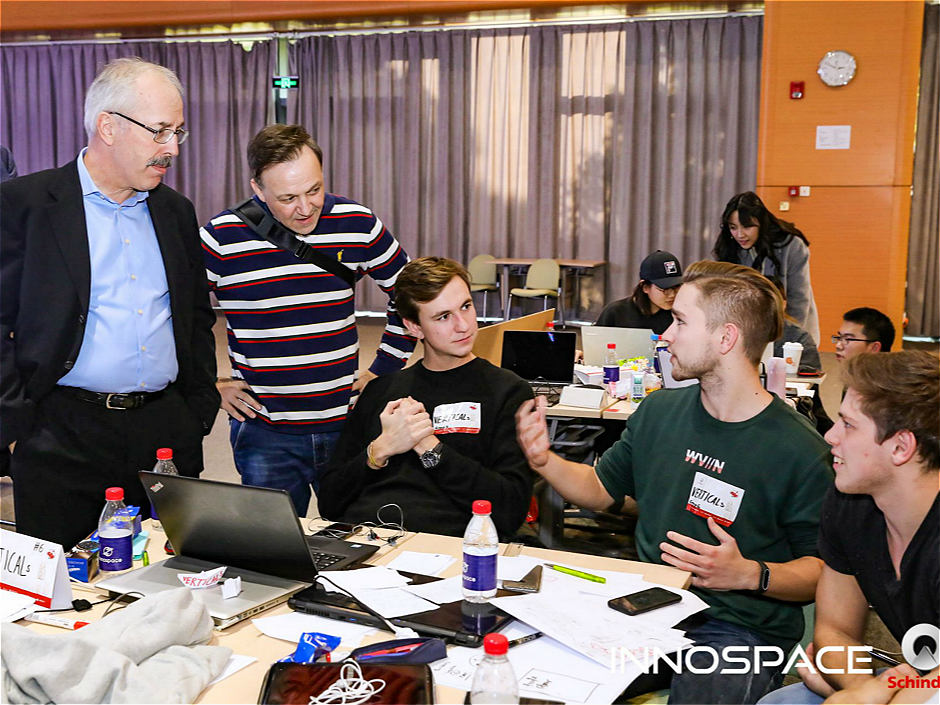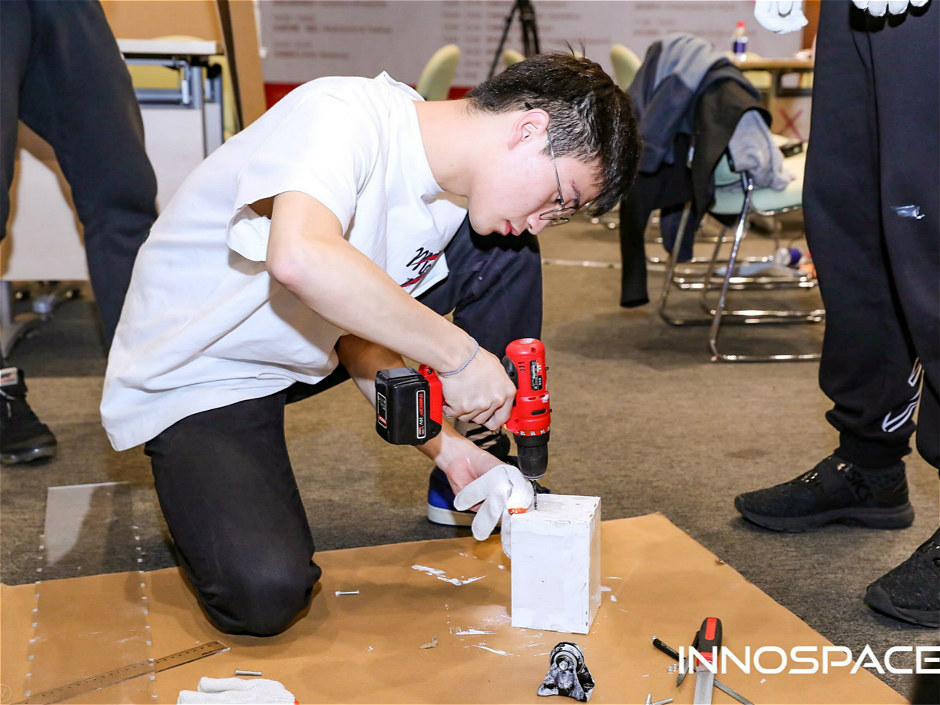 After the intensive project development session, eight awards were given including a prize for merit presented to a team of XJTLU students.
"We hope to capture innovative ideas in the hackathon and realise them with the technologies and resources possessed by Schindler's strong research and development team," said Dr Christian Studer (pictured below), head of Schindler's New Technologies department.
"What has impressed us is XJTLU students' ability to innovate," he said. "They embody the University's development goal of integrating industry and education."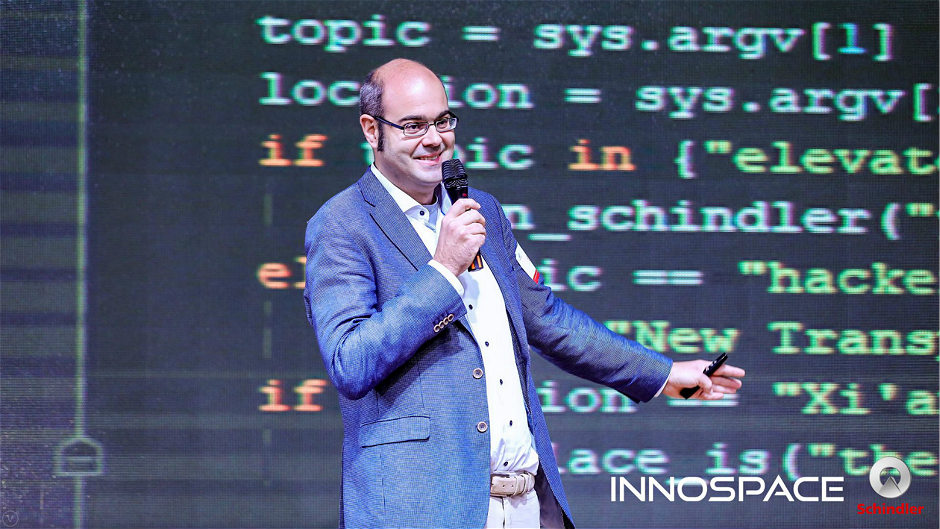 The XJTLU team which won the merit prize was comprised of: Zhiyang Han, BSc Financial Mathematics, Year Two; Lilin He, MSc Applied Informatics, Year One; Di Qi, BSc Actuarial Science, Year Two; and Si Chen who studies electrical engineering and automation at another university.
They designed a WeChat mini programme through which users can call an elevator without interrupting its operation.
"Our design originated from a pain point: users often have to wait for a long time to use elevators in high-rise buildings," explained XJTLU student Zhiyang Han.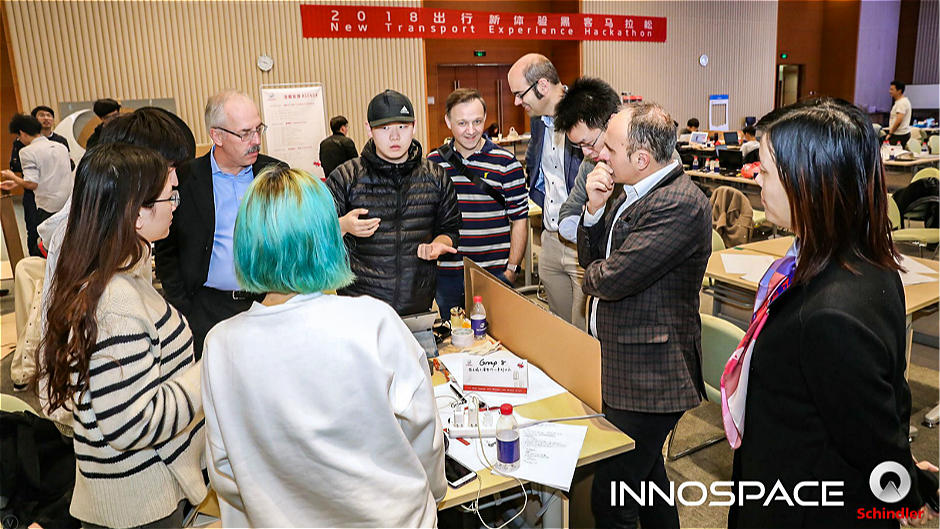 "If one can 'reserve' an elevator when leaving home or the office, and then be informed of how long the waiting time will be (which is calculated with algorithms) we could all save more time," she said.
They also took senior citizens into consideration, designing a special button to be installed on phones, one single press of which could allow the user to conveniently call an elevator.
Representatives from Schindler commented that the thinking of the team members was fairly close to that of professional engineers, and Innospace invited the team to register the project on their official website.
Another team from XJTLU designed a maglev outboard elevator. It is spherical and clings to external walls, overturning the traditional inside-the-building elevator design.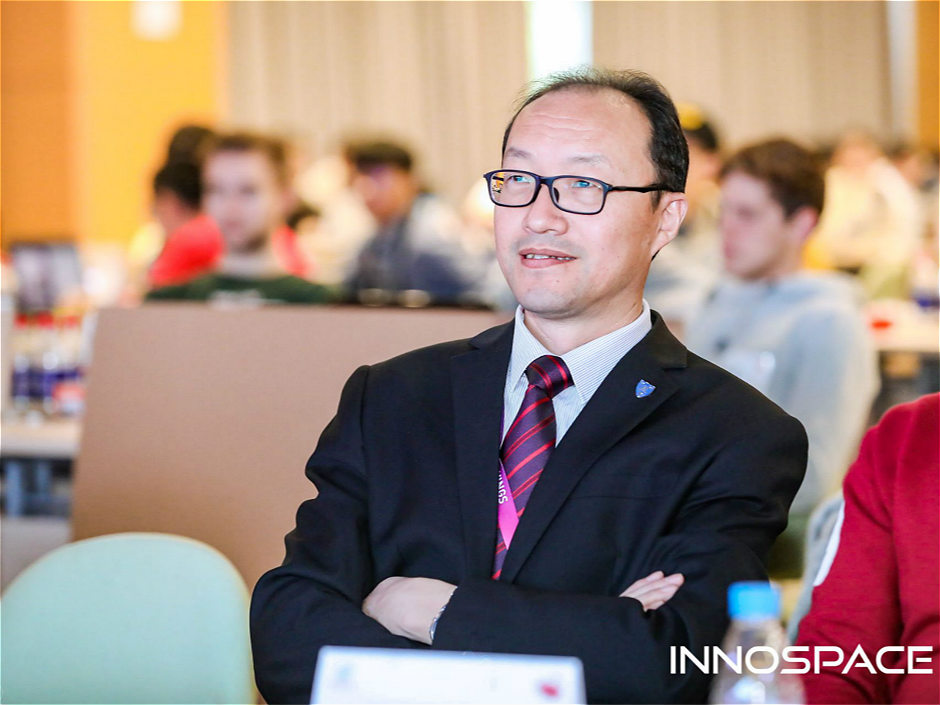 Professor Dechang Xu (pictured above), head of XJTLU's Research Office, said that the University values its students' spirit of innovation and entrepreneurship:
"With the guidance of the dean for research at XJTLU and the Research Office, our International Innovation Hub and International Technology Transfer Centre will host a variety of events to create a friendly atmosphere for makers and entrepreneurs, and to cultivate their talents.
"We will help students and teachers from XJTLU to bring their creative ideas to life," he said.
By Sihan Liu; translated by Xiangyin Han;
photos provided by Innospace and Schindler;
edited by Danny Abbasi