The reform and opening up of China and its impact on Suzhou was the topic of the fifth XIPU Dialogue, hosted by Xi'an Jiaotong-Liverpool University's think tank, the XIPU Institution.
Director of the XIPU Institution and Deputy Director of the XIPU New Era Development Research Institution, Professor Zhiyue Bo said the 40th anniversary of reform and opening up was an important opportunity to reflect on the past.
"It is difficult to predict the future, but summarising and learning from the past is even more difficult. Nevertheless it is a conversation that needs to take place," he said.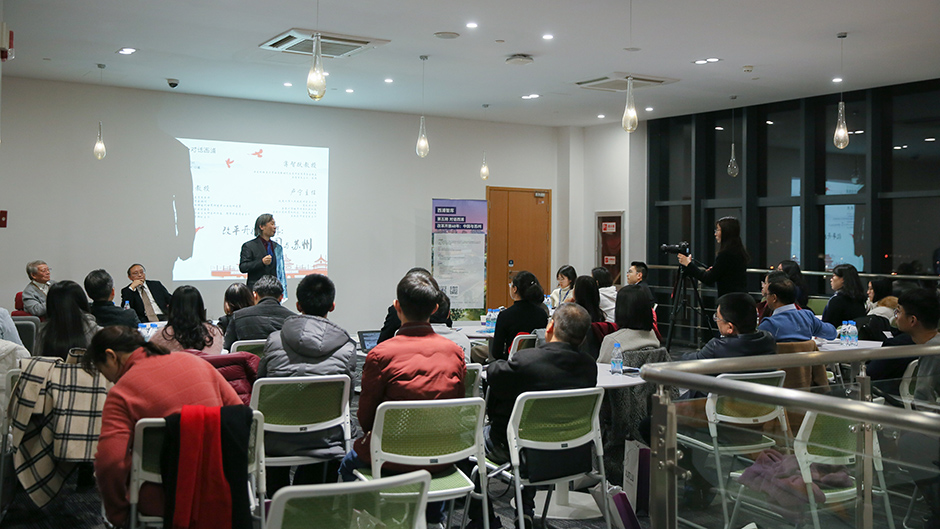 Professor Zongliang Huang from the School of International Studies at Peking University discussed the progress that has taken place over the past 40 years from a national ideological perspective while Ning Lu, director of the Policy Research Office of Suzhou Municipal Government, explored the changes at a local level.
Professor Huang said the reform and opening up can be described as 'astonishing', 'dramatic', and 'miraculous'.
"It is now crucial to look back in retrospect at the successes and experiences so they can help guide us in the future," he said.
"The reform in China started from a political and organisational level. Without the ideological liberation movement, the fight against injustices and wrongs, and the organisational correction of chaos, there would be no reform and opening up.
"It is a great revolution for the Chinese people to survive and then rejuvenate their nation, and it is a revolution that brought people hope of a better life and a stronger nation.
"Many initiatives of reform and opening up have not yet been accomplished, and many may be difficult to complete. But what experience shows us is the historical picture of China's progress and success in the past 40 years."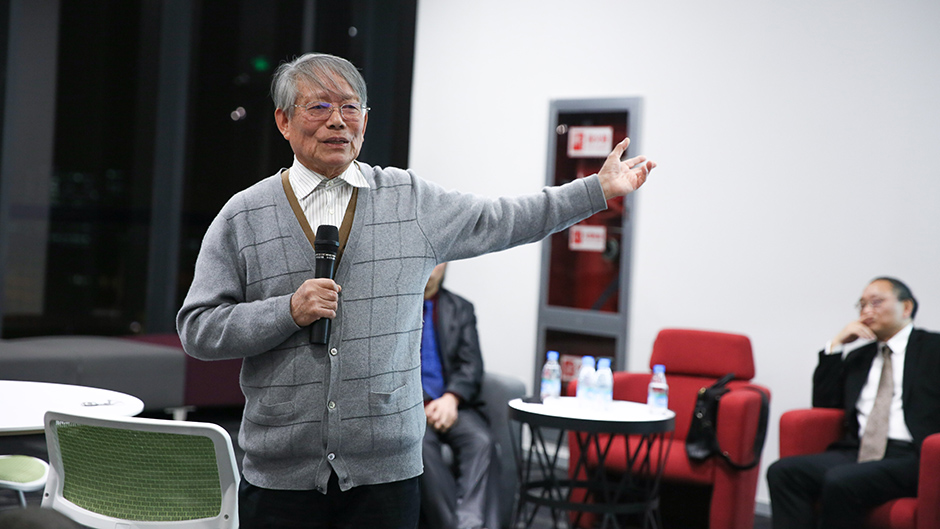 From a local perspective, Lu delivered a speech on Suzhou's achievements in the process of reform and opening up.
He explained that Suzhou carried out a series of trials with much success, including farmer-to-worker transformation, development of township enterprises, introduction of a large number of foreign-funded enterprises, and construction of Suzhou New District and Suzhou Industrial Park.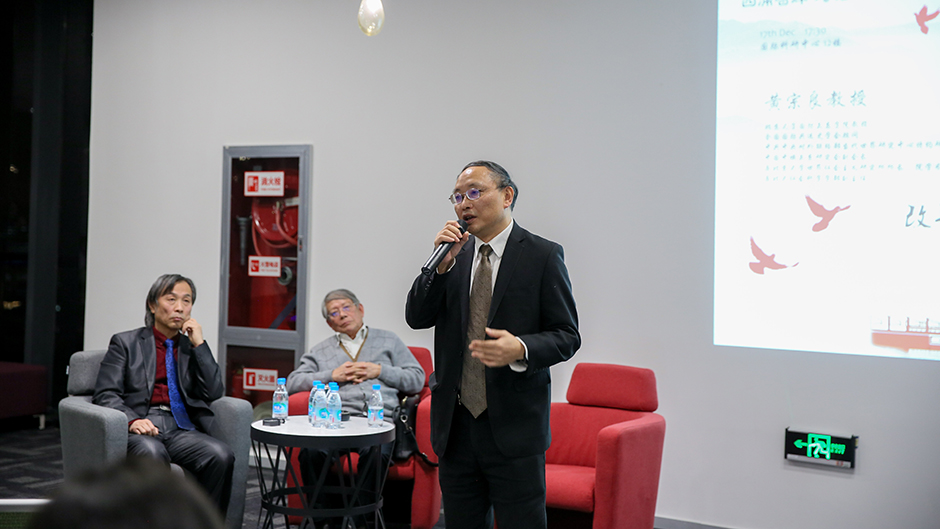 "Reform, opening up to the outside world and innovation are key words to depict what has happened in Suzhou across this time period," Lu said.
"The land under our feet used to be farmland. Without reform and opening up, it would be impossible for us to sit here today and discuss this topic."
By Hongjing Gou; photos by Hang Yang
Translated by Boqiang Xiao; edited by Yuanxin Yang and Rosanna Galvin