Participants in the u.lab Social Learning Hub held at Xi'an Jiaotong-Liverpool University earlier this semester have called the experience 'life changing'.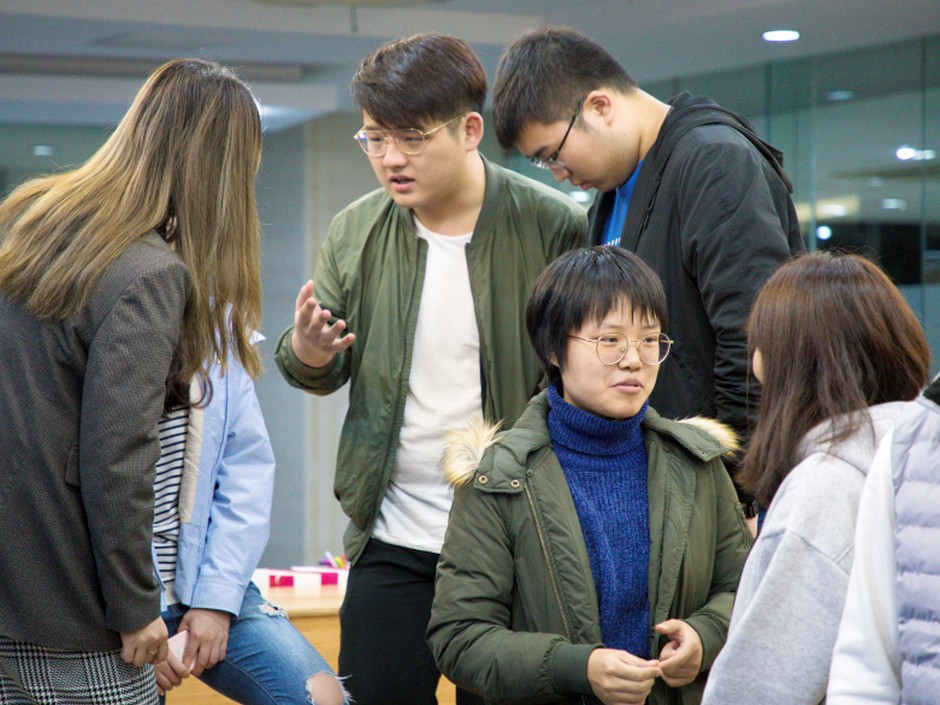 U.lab, a free massive open online course from Massachusetts Institute of Technology, aims to familiarise people with the change management method Theory U developed by MIT Senior Lecturer Otto Scharmer.
Its principles are suggested to help people empathise with the perspectives of others, and to break through ineffective behaviours and patterns of decision making.
U.lab, 'hubs', meetings to supplement the online course and allow participants to build skills in 'deep listening', self-reflection, and interpersonal communication, are growing in popularity in China.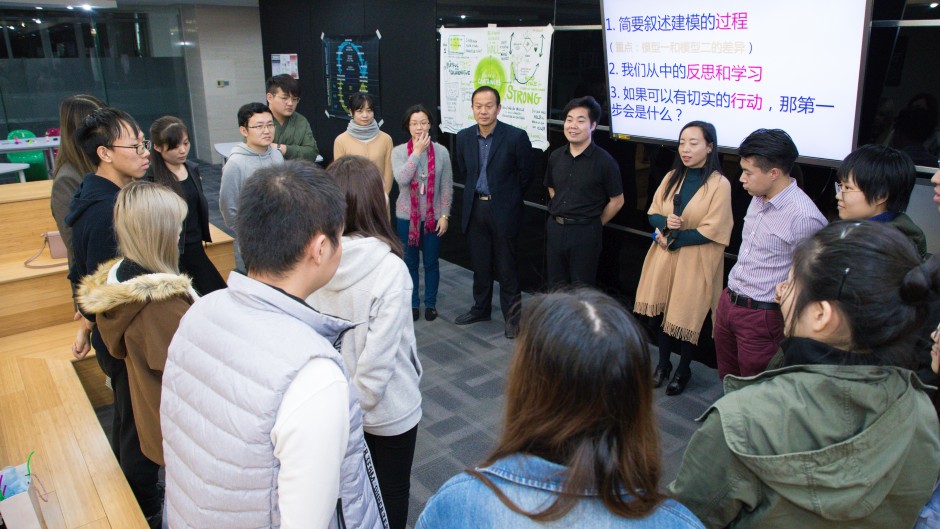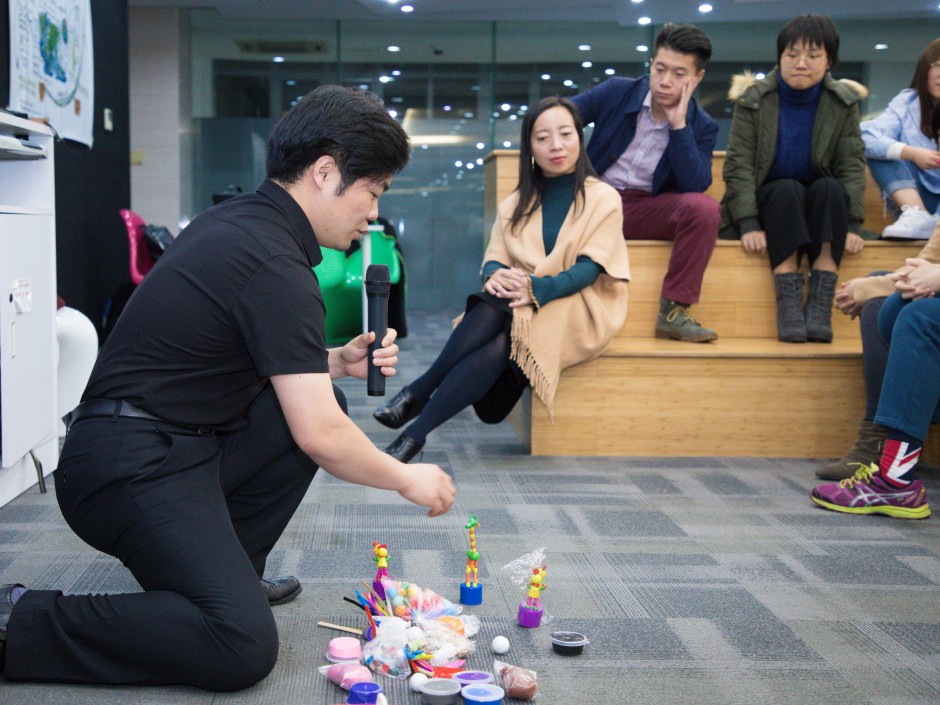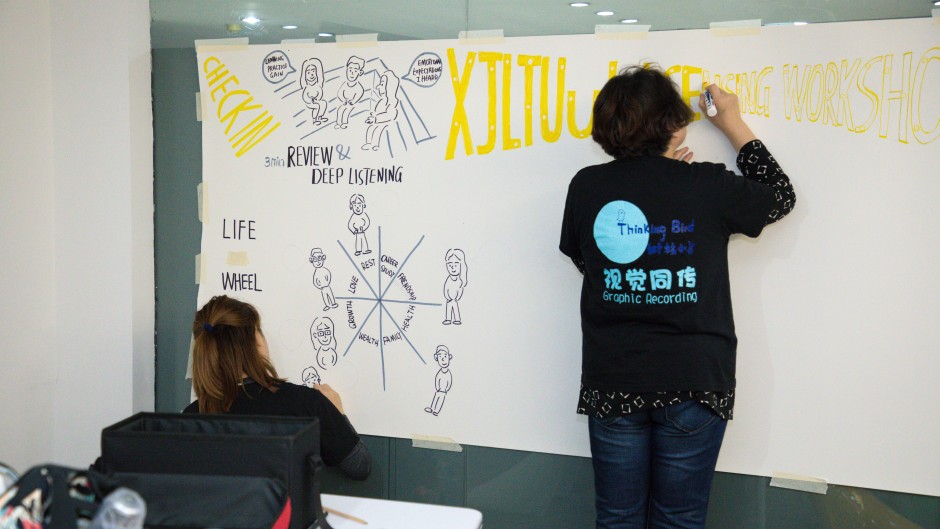 The u.lab sessions at XJTLU were hosted by Xiaoyong Zhang and Xin Liu, who also invited volunteer coaches and 'graphic facilitators' who took illustrated notes.
Dr Ying Chang, from the Department of Urban Planning and Design at XJTLU, who organised the sessions, felt they helped broaden her perspective:
"XJTLU is one of the few universities in China to have introduced u.lab to its students," she says.
"I've spent most of my life in a university environment, and my perspective is mainly restricted to academic life," said Dr Chang (pictured below, left).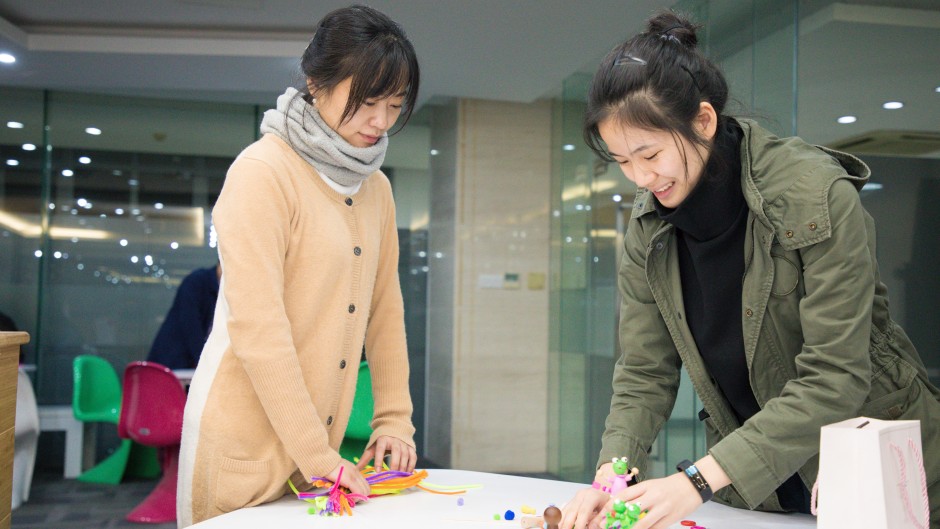 "Through interacting with the diverse group at the u.lab sessions, which included our staff and students, those from other universities, community social workers, government workers, entrepreneurs, and working professionals, I've been exposed to many different perspectives.
"The coaching circle technique we learned is very useful for class teaching, and I've already had some very positive feedback about it from my students," she added.
Siyuan Lu (pictured above, right), a student from the Department of Mathematical Sciences, also found the experience enlightening:
"Through u.lab you can learn something not found in books," she said. "For instance, we learned there are several types of listening, and the type used most typically in daily life, 'downloading', is not always the most effective."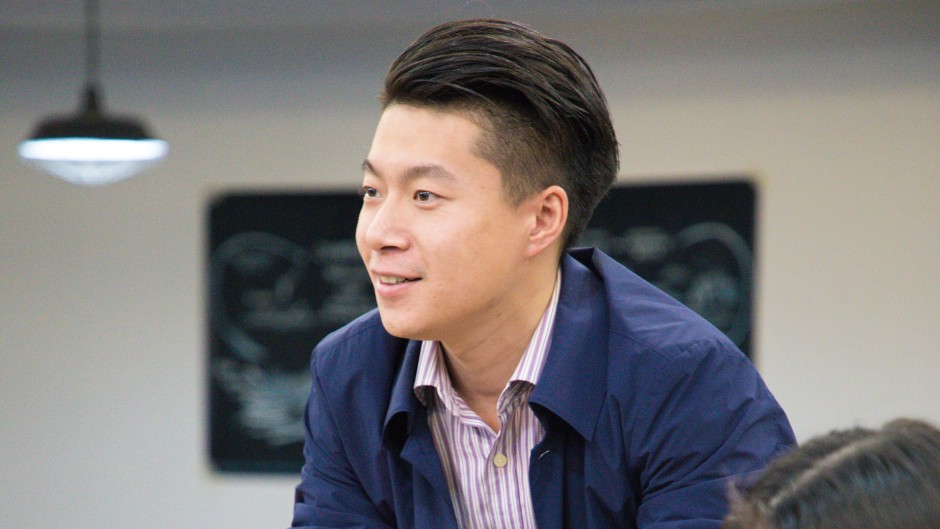 Zhuoming Cao (pictured above), who works in sales for an engineering company in Suzhou, said:
"Since taking part in u.lab I have seen many changes in myself.
"From the angle of personal growth, I am becoming more in touch with my 'inner child': more open, active, and finding the courage to overcome unease and fear," he said.
He also found participating in u.lab led to some interesting reflections on his place in society:
"The complex division of labour in modern industrial societies leads to 'self-protection' and misunderstandings within many organisations," he said. "More people need to understand each other."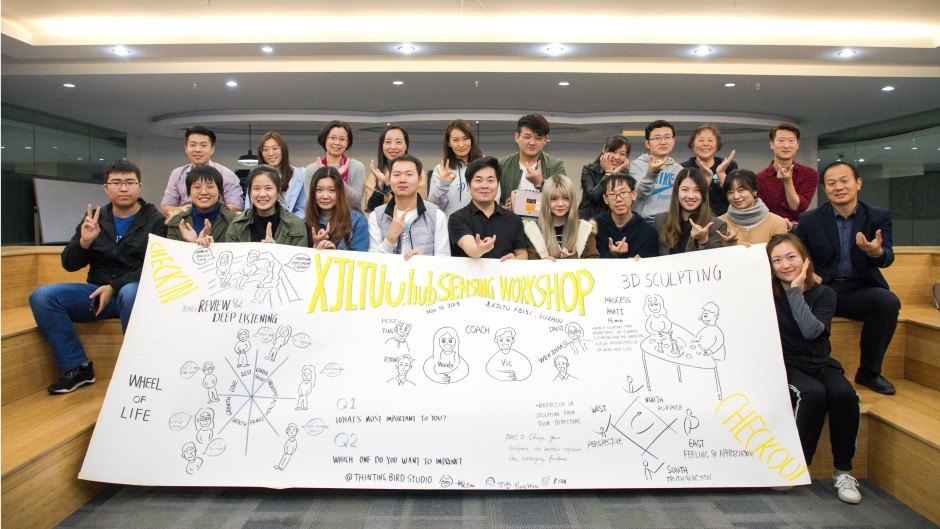 Wencheng Wu from Hanlin Community Work Service Station said that he has applied deep listening skills learned through u.lab in mediating neighbourhoood affairs:
"When disputes arise, I now find I am able to step out from my own boundary, to discriminate matters and emotions, and to understand matters from the perspective of residents," he said.
Yan Shen, director of the Division of Social Affairs of Moon Bay Community Working Committee feels that with deepening reform and societal development, residential communities are playing a more important role, and the tasks faced by their staff are becoming more complicated.
She feels though, that Theory U offers useful solutions:
"Theory U is both a theory and a methodology that teaches us to open our minds, open our hearts, teach us how to listen, how to communicate, and provide a different perspective for us to see ourselves and treat others," she said.
For more information about XJTLU u.lab Social Learning Hub and past events, please visit its website.
By Danny Abbasi; photos by Haochen Wang