How can tourism planning better promote the sustainable development of the historic areas of Suzhou? What impacts do low birth rates have on the future of Suzhou?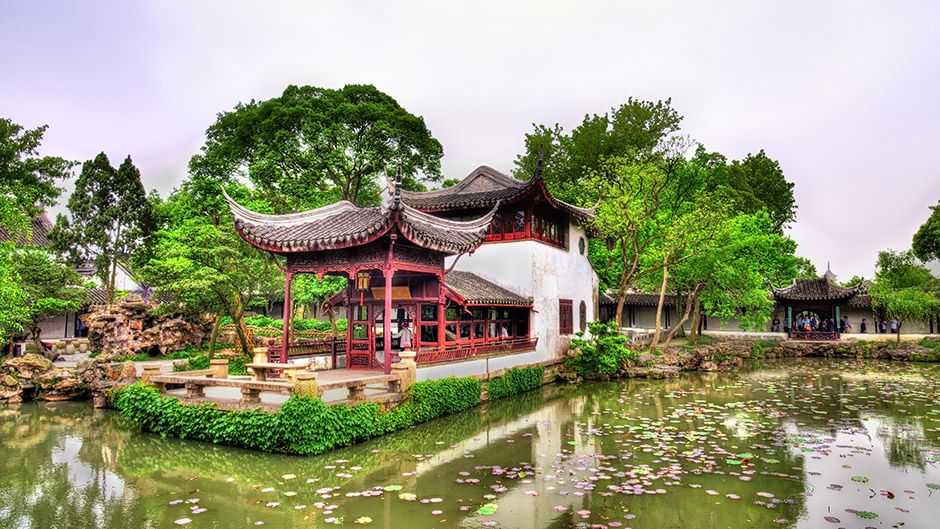 Two projects focused on the local society and economy by Xi'an Jiaotong-Liverpool University researchers have received funding from the 2018 Suzhou Soft Science Research Program.
The Program is an important part of the Suzhou Science and Technology Bureau's development planning. Selected projects focus on key issues and difficult problems, and are aimed at providing suggestions for Suzhou's social and economic development.
Dr Christian Nolf from the Department of Urban Planning and Design will lead his interdisciplinary research team to explore 'slow tourism' strategies for the sustainable rediscovery of historic Suzhou.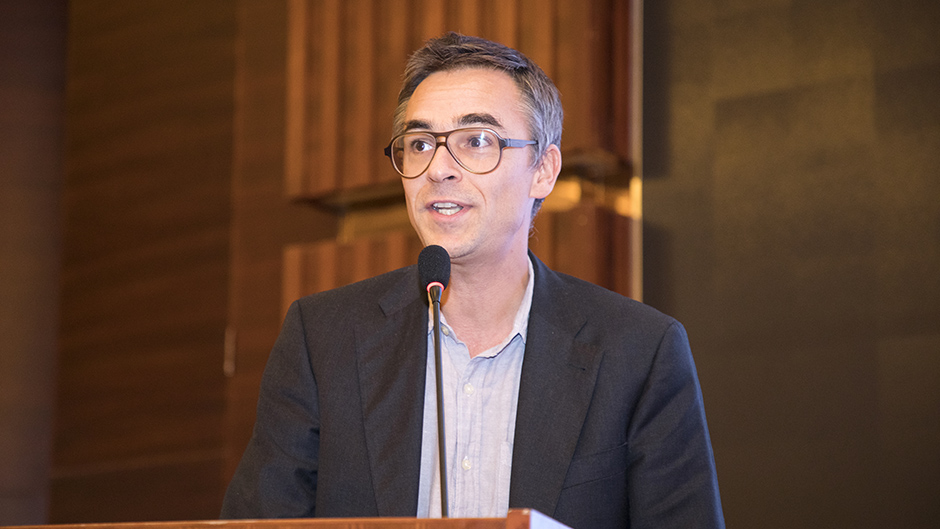 (above: Dr Nolf speaking at an international conference on the Wujiang district of Suzhou)
"In recent years, slow tourism is gaining popularity in Europe," said Dr Nolf, who is from Belgium.
"Slow tourism advocates sustainable and experience-based tourism: tasting local food, meeting local residents, and experiencing local lifestyles."
"The booming development of cultural tourism in China is a great opportunity to regenerate historic areas," he continued. "However, in most cases, it happens in the form of mass tourism, which directly threatens the liveability and character of these historic areas."
According to Dr Nolf, the old town of Suzhou can be considered an illustrative case in this regard, as he claims it has both over-commercialised scenic spots and decaying neighbourhoods.
But, he says, a great treasure lies in the framework of the traditional city, and the local culture can be a basis for Suzhou old town to develop forms of tourism that are 'softer' and more locally representative.
Even though slow tourism is still in its infancy in China, Dr Nolf believes that the trend can develop well in the old town of Suzhou.
"Taking the emerging concept of 'slow tourism' as the framework and learning from international precedents, this research explores ways to develop alternative, bottom-up, spatially distributed and locally-integrated forms of tourism in Suzhou old town, and how they can contribute to the long-term and sustainable regeneration of historic cities and their communities," said Dr Nolf.
The research is born out of a thesis by student Mengchuan Liu from the MSc Urban Planning (specialisation in Urban Design) programme, and further elaborated during a Summer Undergraduate Research Fellowships project involving students from the Departments of Urban Planning and Design, Architecture, and from International Business School Suzhou at XJTLU.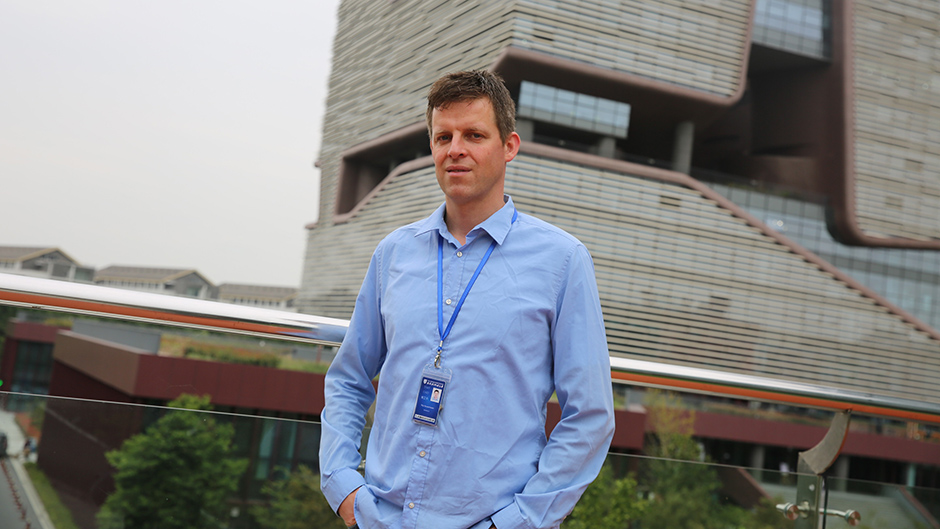 Dr Thijs Kouwenhoven from the Department of Mathematical Sciences (pictured above), who hails from Holland, will lead a team to research how Suzhou's population might change in the next three decades, and how lower birth rates may impact the future social and economic development of Suzhou.
Professor Dechang Xu, head of research administration at XJTLU, said:
"XJTLU's high degree of internationalisation is reflected by the active participation of our international academic staff in research projects that have contributed to Suzhou's social and economic development, and it is something our University can be proud of," he said.
By Luyun Shi;
Translated by Boqiang Xiao; edited by Yixue Yang and Danny Abbasi