Commonly known as the 'Venice of the East', Suzhou is famous for its charming canals, ancient pagodas and classical gardens. But is there more to the city than first meets the eye? Xi'an Jiaotong-Liverpool University international student and visual artist Shaun Ansari walks us through the hot spots and hidden gems of the city he now calls home.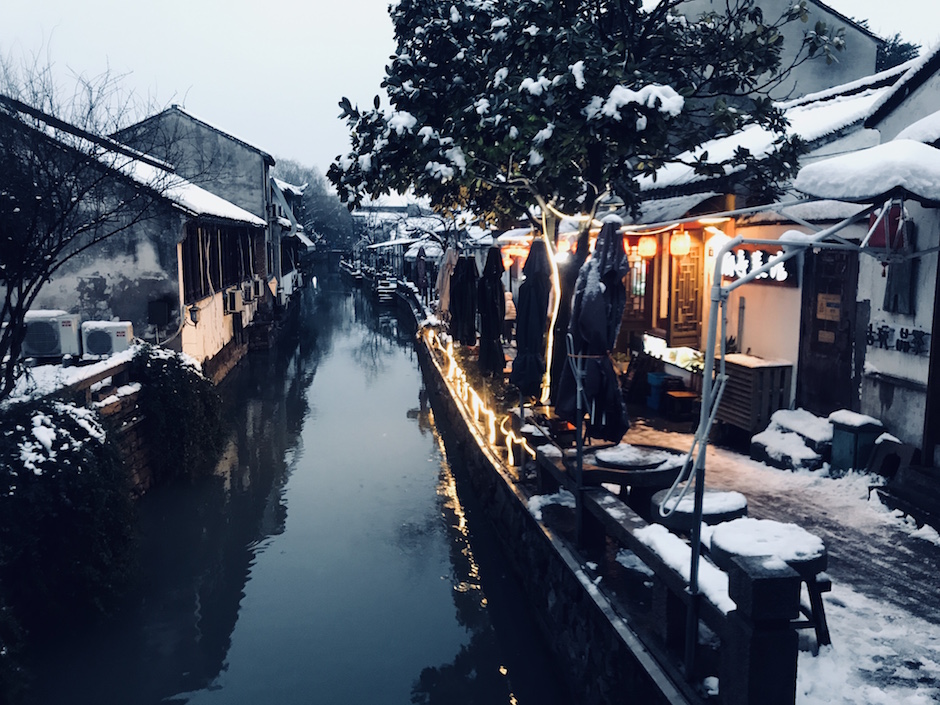 The hidden art galleries of Pingjiang Road
Pingjiang Road – the main pedestrian street downtown – is what Shaun describes as 'tasteful tourism'. A hub of culture, a canal runs alongside the bustling main street, which leads on to small alleyways filled with all kinds of shops, local cuisine, street food and bars.
Shaun says: This is a great spot to come for afternoon coffee with a view. Then take a wander through the alleyways – if you look hard enough, you can find hidden galleries showcasing the latest art work by local artists.
Huayi Brothers Movie World Theme Park
The Chinese equivalent to Warner Brothers, Huayi Brothers opened their first theme park in Suzhou last summer. Based on the Huayi Brothers' major feature films, the park has been created around five movie-themed areas. These areas have over thirty immersive attractions, eleven shows, twenty-one cafes, seven movie-themed restaurants and more than forty themed shops, rivalling Shanghai's Disneyland.
Shaun says: This is must-see for anyone interested in Chinese film and culture.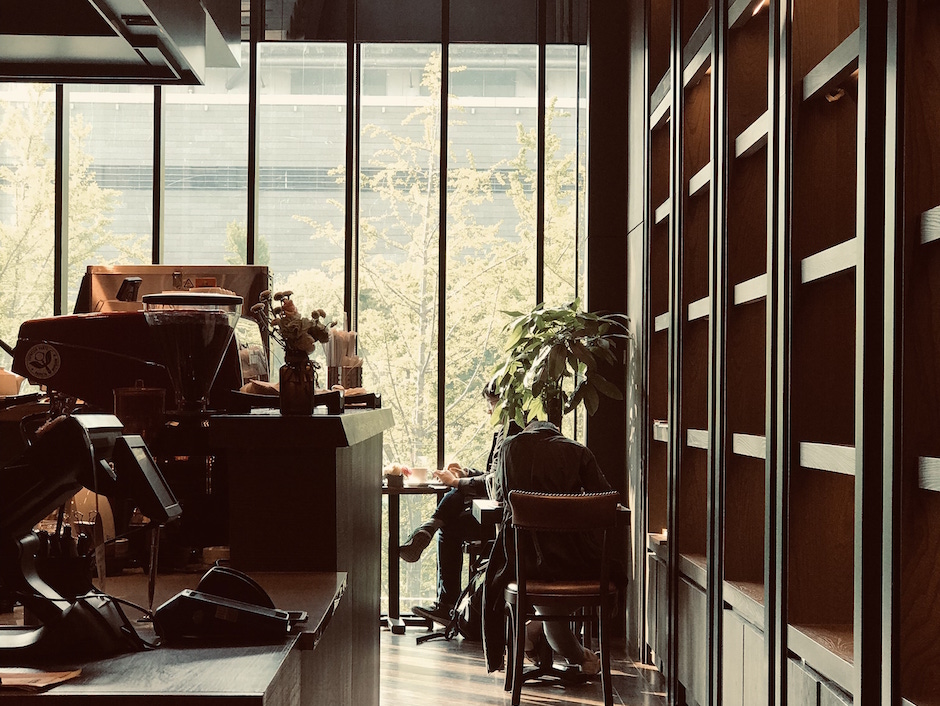 Eslite Bookstore
With room after room of books, art, and stationary, you can be transported to another world in Eslite Bookstore. Whether you find yourself roaming the aisles of floor-to-ceiling bookshelves, curling up on a chair in a light-filled corner, or sampling high-quality tea at the teashop, it is easy to lose track of time in this beautifully designed, multilevel book emporium.
Shaun says: At Eslite, you can go there to study, work or just to relax. It's a nice place to get away from the hustle and bustle of city life.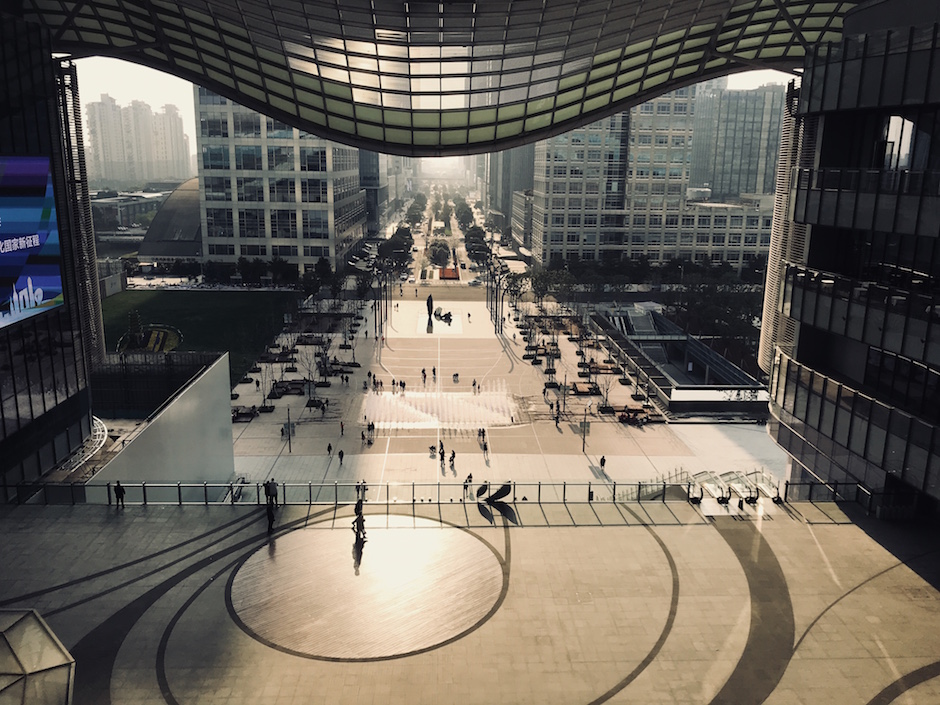 The Suzhou Centre
From H&M to Prada, from an Olympic-size ice-rink to horse stables – the Suzhou Centre has it all. With the impressive Gate to the East building – affectionately known as the 'Pants Building' by locals – standing proudly behind the mall, the space is an architectural masterpiece to walk through and enjoy even if you don't spend a cent.
Shaun says: Don't forget to check out the stunning music fountain show on Jinji Lake outside the Suzhou Centre from 20:00-20:30 on a Friday and Saturday night.
Summer School offers the perfect introduction to Suzhou and China

Shaun first visited Suzhou for XJTLU's Chinese Language Summer School and stayed on to complete his Msc Media and Communications.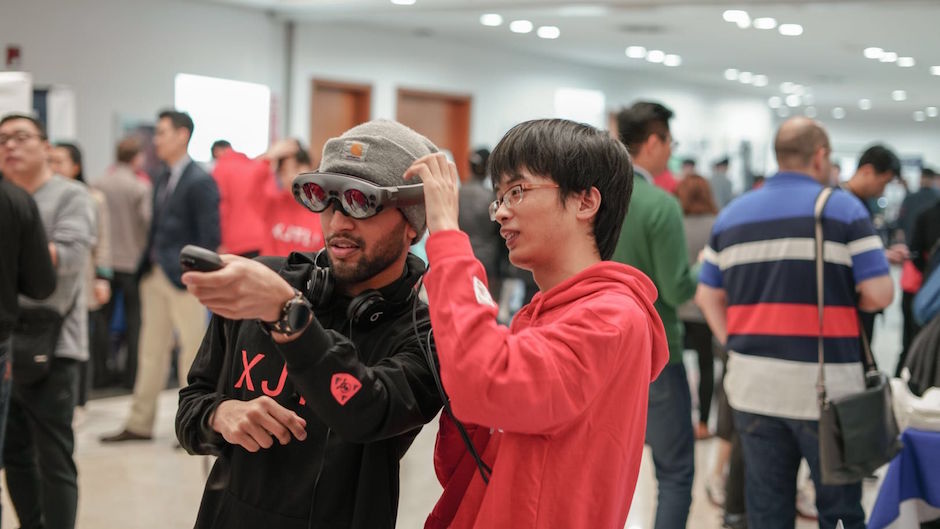 (Above left: Shaun volunteering at the XJTLU Open Day)
Originally from Pakistan, Shaun said the Summer School was an unforgettable experience.
"I was surrounded by like-minded people and made friends for life," he said.
During the six weeks spent in the Summer School programme, Shaun undertook 15 hours of Chinese language lessons each week, an experience he said was both challenging and rewarding.
"I was pushed out of my comfort zone and my teacher believed in me even when I didn't," he said.
"The small classroom sizes meant the teaching was more focussed – I received regular, individual feedback on my progress to improve my language skills.
"I never expected my Chinese to progress so quickly."
Shaun said his favourite part of the Summer School was the regular cultural activities, which ranged from calligraphy to Chinese martial arts.
"The optional Tai Chi classes were a great way to relax after class," he said.
"I also managed to impress my Chinese friends after learning to cook some classic Chinese dishes in the cultural activities programme.
"A highlight was a trip we took to a local island to play laser tag, which was one of the most surreal days of my life – a whole island just for laser tag."
Shaun has now returned to XJTLU to study Chinese full-time with hopes of obtaining Level 5 in the HSK – the standardised test for Chinese language proficiency.
XJTLU offers a range of programmes in its Summer School, ranging from two to six weeks in duration, as well as a brand new Doing Business in China two-week programme. For more information, go to the Summer School and Short Courses webpage.
By Tara Hunt, edited by Rosanna Galvin
Photos of Suzhou by Shaun Ansari