Jiawei Shi has become the first student from the Department of English at Xi'an Jiaotong-Liverpool University to successfully obtain a place at the University of Oxford in the MSc Applied Linguistics and Second Language Acquisition – a programme that only enrols approximately 25 students globally every year.
Shi studied BA English and Finance at XJTLU, which is where she first developed an interest in linguistics.
"Language is everywhere. Yet nobody sits and ponders how they understand and use their language, even though it subconsciously influences people's behaviour and even mentality," explains Shi.
Her fascination with the use of language led her to the specific field of English Medium Instruction (EMI) – the use of English language when teaching academic subjects in countries where the primary language of the population is not English.
"I found that my textbooks in secondary school did not use common English phrases," she says.
"Here at XJTLU every subject is taught in English so students understand how English is used in their chosen field."
Based on her own experiences and those of her peers, Shi believes learning a language in an academic, subject-based environment can help people grasp the language and encourage them to use it.
"People learn English to promote interpersonal exchange and communication – after all, being able to communicate and share with others is at the heart of language learning," she says.
"I believe the application and popularisation of EMI will benefit all language learners, which is why I hope to study EMI in more detail.
"I'd like to explore the possibilities of promoting EMI in elementary and higher education."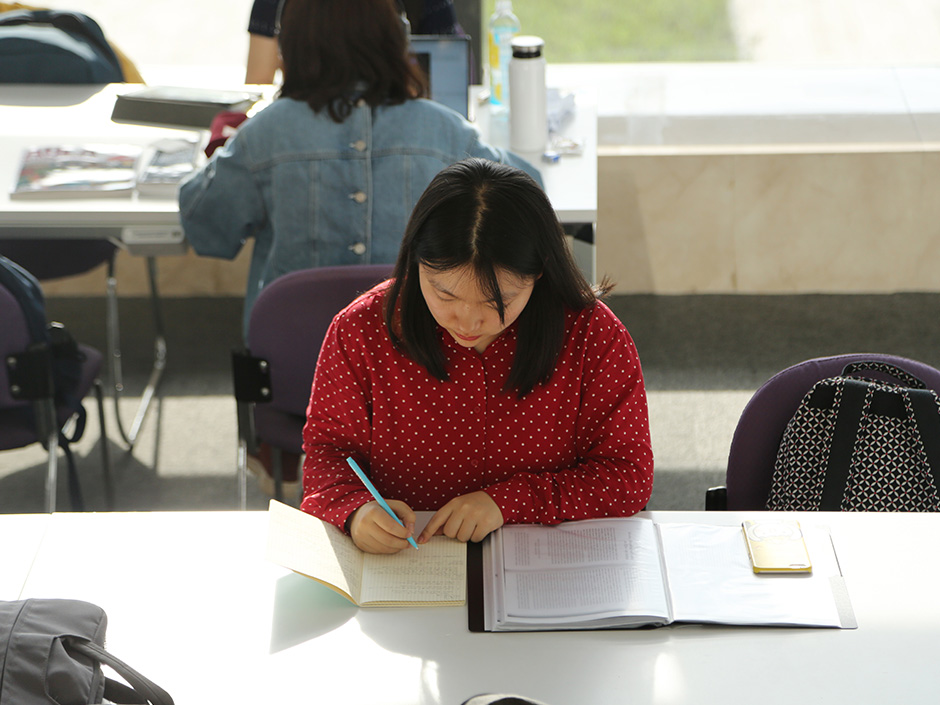 As she begins her journey to Oxford, Shi already has a number of questions she hopes to find answers to – for example, at which phase of education should EMI be carried out? Who should the teachers be – native or non-native speakers? Where should the staff be recruited and how should policy guide the implementation? Should all courses be taught in English? What about the combination of the mother tongue and English? If the combination works, what proportion of the mother tongue, and under what circumstances should it be spoken?
It was this curiosity that led to Shi's decision to apply for a postgraduate degree in the linguistics field but despite her natural inclination to question the world around her, she is still undecided about pursuing a PhD.
"I haven't decided whether I will continue my research after my masters programme as I want to make this decision after I explore the field and academia further," she says.
"If I decide to work afterwards, I hope to work in an EMI-related field because I will be able to apply what I have learnt to my teaching practices while continuing my research."
While Shi is excited about the opportunity to study at one of the world's top universities, she also stresses the importance of her education at XJTLU.
"Oxford will be a fantastic opportunity for me to further my linguistics education," she says.
"While XJTLU may not be as renowned as Oxford, as a university in its early years it has already created the perfect environment for any undergraduate with initiative.
"We are offered so many extra resources and the teachers here are always ready to offer help. I cannot fault the Department of English at XJTLU and I cannot thank them enough for igniting my love of linguistics."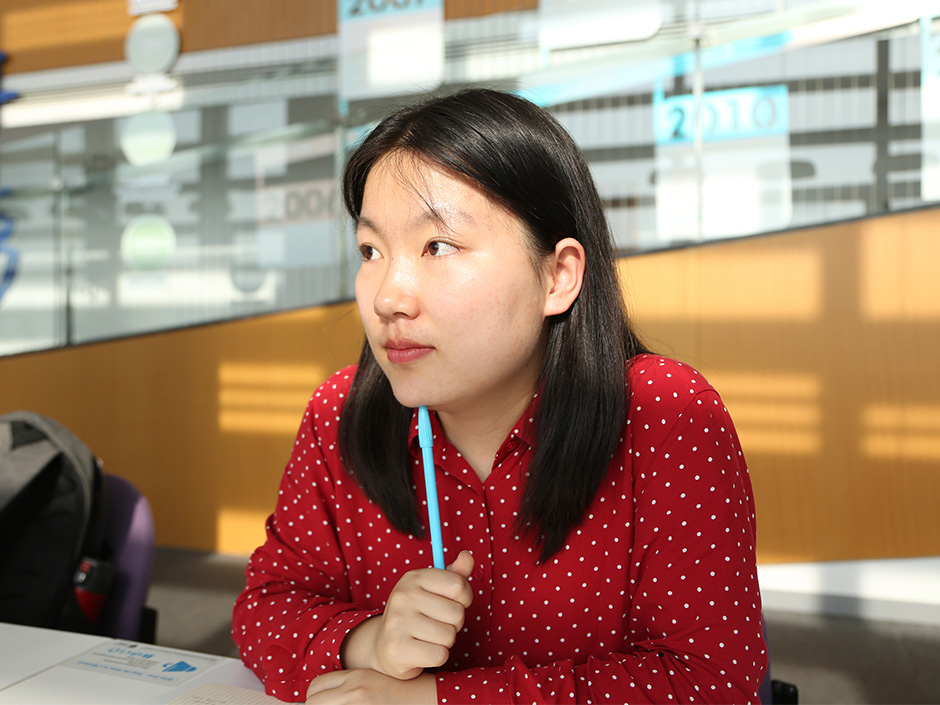 Shi expresses her special thanks to the teachers who offered her support during the application for the masters programme including Professor Zhoulin Raun, head of the Department of English, Dr Hui Miao, Dr Steve Jeaco, Dr Paul Cheung and Dr Penelope Scott from the Department of English, and Jonathan Culbert from the Language Centre.
By Bo Kou, Qiuchen Hu, Bingyu Chen
Translated by Boqiang Xiao
English version edited by Tara Hunt
Photos by Liping Tian