Examining language and literature from an interdisciplinary perspective was the focus of a postgraduate colloquium hosted by Xi'an Jiaotong-Liverpool University last month.
Titled 'SCOLAR 2019: Collaboration, Critical thinking, Creativity, and Complexity', the colloquium saw postgraduate students come together with experts from around the world to explore a range of topics, from modern day interpretations of Frankenstein to how to use creativity in the classroom.
One of the organisers of the colloquium, Dr Thomas Duggett from the Department of English, said a key aspect of the colloquium was to look at language and translation from an interdisciplinary approach.
"As practitioners of the language, arts and sciences, we believe traditional divisions of academic endeavour are increasingly irrelevant. Genuine knowledge creation now requires an interdisciplinary approach," he said.
"The forum provided opportunities for complex interaction between different areas of work, which brings new perspectives to a conversation."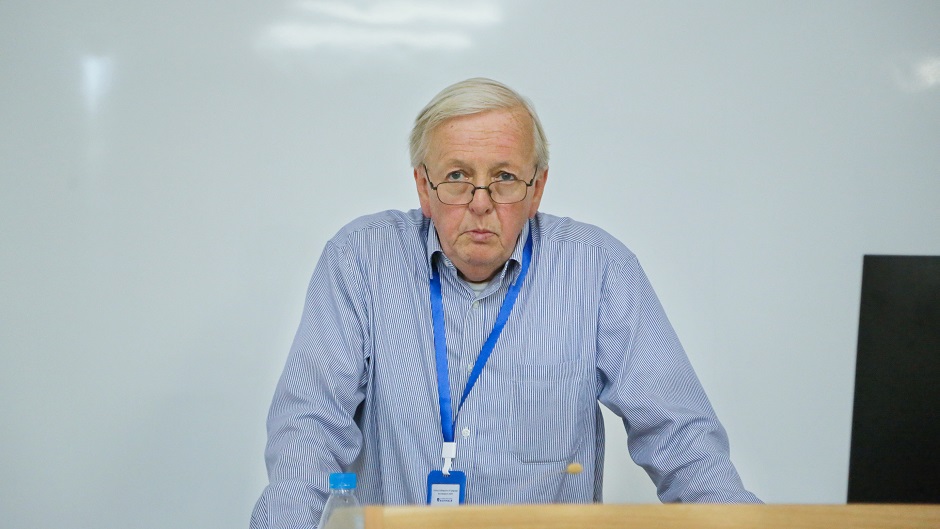 Internationally recognised expert on Gothic culture, Professor David Punter (pictured above) from the University of Bristol delivered a plenary speech. His talk focussed on an academic paper in which he looked at two contemporary rewritings of Mary Shelley's famous novel Frankenstein (1818) – Susan Heyboer O'Keefe's Frankenstein's Monster (2010) and Ahmed Saadawi's Frankenstein in Baghdad (2018).
"I wanted to draw out some of the Frankenstein legend for contemporary worlds, and address some of the key themes of Frankenstein as they have been remade in recent years," he said.
Professor Punter explained the original Frankenstein was largely about the life of a young scientist, Victor Frankenstein, and how he created the monster and it in turn destroyed his life while O'Keefe's book is written almost entirely from the perspective of the creature itself.
"Her book is sensitive, subtle, intriguing and successful in providing the creature with a substantially new voice," he said.
"The book is concerned with scenarios of attachment and loss, and of the abjection that follows, as many psychologists would say, from absence of lost objects.
"Loneliness relates to mental illness. It is perceived that manifestations of mental illness or disability should not be seen merely as themselves but rather as a series of protections against fear."
Professor Punter then gave an overview of Saadawi's book, which is set in Baghdad between 2003 and 2005.
"Hadi, a junk dealer, has constructed a creature from the bits and pieces of broken bodies on the war-torn streets. The novel tells the creature's journey of revenge," he said.
"These stories bring up themes from our contemporary society. Whether genetic science and other technological means will affect our lives, whether technology will create monsters, whether it will impact the ethics of the whole society – this is what Frankenstein inspired us to think about."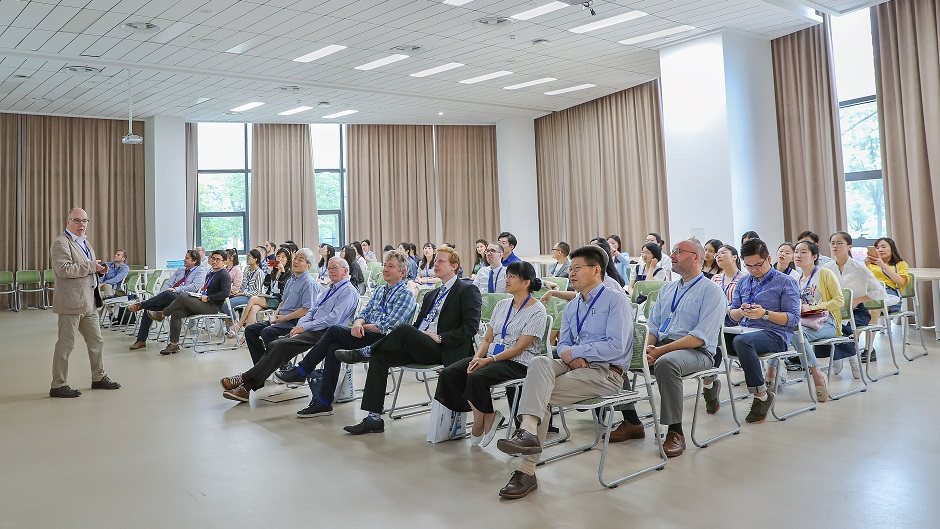 A number of other academics from both China and abroad delivered plenaries across the two-day colloquium, including Professor Paul Simpson, University of Liverpool; Professor Gao Yihong, Peking University; Professor Hayo Reinders, Unitec; Professor Nicholas Roe, University of St Andrews; and Professor Hu Guangwei, Hong Kong Polytechnic University.
Staff and students from XJTLU also presented their work, highlighting the range of research and teaching approaches happening at the University. Professor Youmin Xi, executive president of XJTLU, officially opened the colloquium.
The Department of English's Dr Thomas Duggett (Literature), Dr Zhang Yi (Sociolinguistics), Dr Miao Hui (Translation), and Dr Tamas Kiss (Applied Linguistics) organised the event.
By Bingyu Chen, edited by Rosanna Galvin
Photos by Wenrui Chen