"I don't want my design to only influence people's lives as a tool. I want to design products that can make people feel happier."
This is how Yixuan Bian, a graduate from the Department of Architecture and Design at Xi'an Jiaotong-Liverpool University, describes her philosophy of design.
Together with industrial design students Dongchen Han, Xiaoyu Wang, and Wanqing Feng, and teaching assistant Rui Yang, Bian designed a LEGO game for rehabilitation and training for children with cerebral palsy.
The design recently won first prize at the 2019 Cross-Strait Youth Maker Competition held at the Design School of Tongji University, beating out 44 other teams in the adult division.
Developed from Bian's final year project in 2018, the game has since gone through several rounds of user research and product testing. The final result is a product called 'Joy Ball Adventure', which aims to improve children's physical coordination and cognitive ability.
"My design originally came from thinking about creating a product for the elderly. However, while conducting user research in the hospital, I saw a large number of children with cerebral palsy which inspired me to go in a different direction," she says.
"I noticed some children lacked social abilities and suffered from cognitive impairment, and almost all children lacked balance and muscle control.
"The rehabilitation activities were not always well-designed and were difficult for families to conduct in hospitals, let alone at home. This resulted in ineffective rehabilitation.
"Furthermore, the boring and repetitive assignments meant the kids were simply not engaged – it was only under the supervision of the rehabilitation teachers that the children reluctantly participated.
"I wanted to create something that encouraged the children to engage, which would result in improved rehabilitation and a better quality of life for those with cerebral palsy."
On the importance of the product Bian and her teammates designed, Dr Jie Sun, associate professor in the Department of Architecture and Design and supervisor of project, explains the incidence of congenital cerebral palsy is about 2.8 per thousand.
"Considering accidents and other reasons that can result in cerebral palsy, the incidence of cerebral palsy is around five per thousand in the general population," she says.
"Improving their lives through better rehabilitation is therefore an important task and could have a positive impact on those living with the impairment."
Bian focussed on designing a toy that could improve fine motor skills of upper limbs while also improving cognitive ability, hand-eye coordination, and social skills.
The first version was designed based on an existing construction toy in the market. Following product testing, Bian discovered children responded well to visual feedback but had difficulty in the assembly process.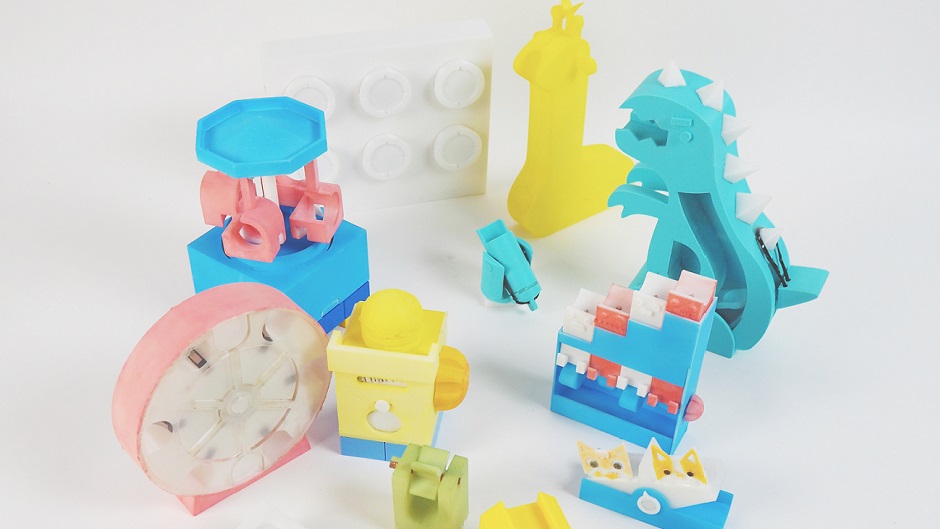 She adapted the toy to incorporate LEGO to make it easier to use and added light and sound feedback, as well as cartoon animals, to improve children's interactions with the toy.
"Children can assemble the toy into infinite combinations and create their own little world," Bian says.
"All components can be disassembled to accommodate patients of different skill levels."
The final result was a product that recieved positive feedback from the most important people – the children with cerebral palsy.
"In the hospital, one girl made a deep impression on me – she changed from a silent bystander to an active participant because of my toy," she says.
"I feel like my goal of bringing happiness to users is gradually being achieved."
As the supervisor, Dr Sun also witnessed the students' personal growth as the project progressed.
"Bian may not aware of this herself, but she's more confident now," she says.
"In fact, everyone in the team has grown up during the project.
"As for the success in the competition, I'm very proud of the students. This is also a testament to the excellent standing of our Industrial Design programme.
"Design is a very historical subject in China. With the rapid development of science and technology, designers need to consider both engineering knowledge and design innovation.
"It is wonderful to see that process in action through our students – the next generation of global designers."
Professor Gisela Loehlein, Head of the Architecture and Design Department, also congratulated the students on their achievements.
"The team is a true reflection of the strength of our undergraduate Industrial Design programme as the team had representation from students in Years Two, Three and Four," she says.
"This is the beginning of more success to come due to the high calibre staff on board and the creative and innovative students we have."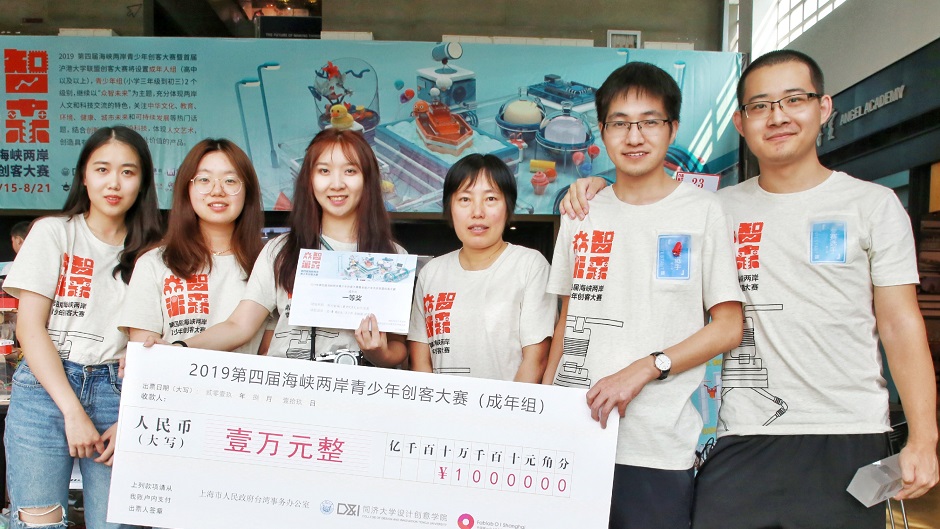 During the competition, the rules stipulated each team must finish their design within 48 hours. Bian recruited Xiaoyu Wang, Wanqing Feng and Rui Yang to work with her during in the competition, which led to their success in winning the top prize.
Reflecting on the project, Bian says she discovered that convenience is not the key purpose of design; the most important thing is to bring happiness to users.
"I want to design a kind of experience that not only influence people's lives practically – it can can also positively impact their inner world," she says.
By Yuanxin Yang, edited by Rosanna Galvin
Photographs and video supplied by the Department of Architecture and Design