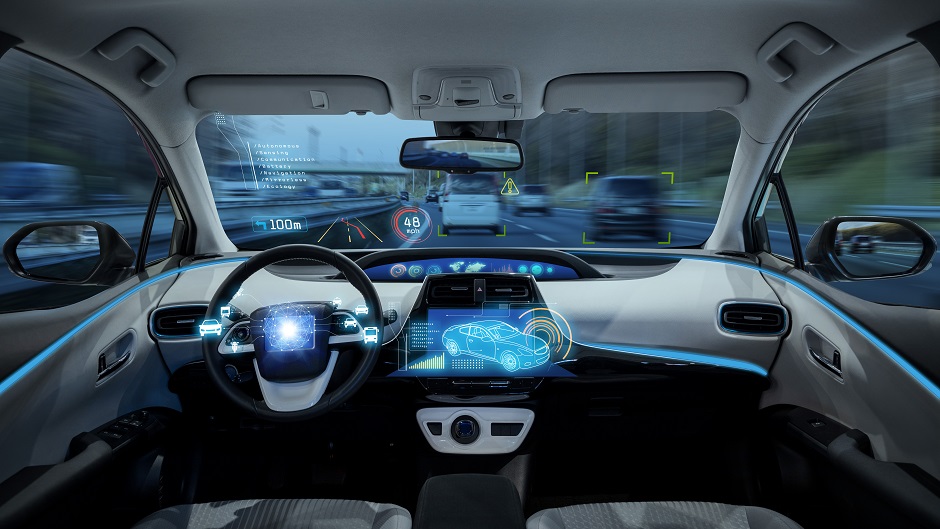 You've just hired a Didi car. You get in the back, and off you go. But there's no driver in the front and no purr of a combustion engine. The car is not only electric, but also self-driven.
Research led by Dr Lixian Qian of Xi'an Jiaotong-Liverpool University's International Business School Suzhou could answer whether this scenario might soon become reality.
Dr Qian is one of 11 researchers from XJTLU who received National Natural Science Foundation of China (NSFC) funding, which was announced last month. The grant will support Dr Qian's research on trends in electric cars, shared car services and automated driving in China.
According to Dr Qian, China is the largest electric vehicle market in the world, meaning that whatever happens here will have a wider impact internationally.
"The Chinese market accounts for more than fifty percent of global sales of electric vehicles," he says.
"What happens when the separate trends for use of shared cars through companies like Didi in China or Uber internationally, automated driving technology and electric vehicles intersect will be a game-changer in the automotive industry globally."
Dr Qian notes that in the past few years, the sharing economy business model – which includes shared car services – has been very hot, receiving massive capital investments. Going forward, he believes in the next five to 10 years, the trend for increased use of automated driving technology will intersect with the other two trends, creating a new landscape that is more favorable for development of markets for electric vehicles.
"How the trends interact with one another, along with how the society reacts and how technology develops, will influence what this new landscape looks like," he says.
"Today's shared vehicle services still need drivers, which is not much different from the traditional taxi.
"But if these services' cars are driverless, the use of taxis and even public transportation could be affected."
Before society arrives to a point where driverless Didis are common, whether consumers feel safe riding in them will need to be determined, Dr Qian notes.
"In driverless cars, driving is handled by pre-programmed algorithms, which leads to huge uncertainty as to how the car might handle a complex situation," he says.
"How consumers view such uncertainty – that's the big question and one that will have a huge impact on the potential success of the emerging automated driving technology market."
According to Dr Qian, as the trends merge, one may benefit another.
"Because of the technology used in its design, the electric vehicle is thought to be more promising than the internal combustion vehicle for autonomous cars," he says.
Government policies will likely influence the trends in the study, Dr Qian notes. In the case of the electric car market, in the past China and other major countries have provided generous incentives to buyers of electric vehicles.
"These incentives were policy-driven. This is not sustainable over time – it's not a real market," he says.
"This year, the Chinese government cut the incentives in half. Next year the incentives will be entirely abolished.
"The effect of removing the incentives will be a challenge for carmakers, policy makers and researchers in the coming years."
Dr Qian's new research will build on a current NSFC-funded research project that considers the user adoption of electric vehicles in China from both a technological and societal perspective.
In total, XJTLU received funding of more than 3.5 million RMB in the recently announced NSFC awards. The other successful researchers were:
Dr Shengkui Ye, Department of Mathematical Sciences; Dr Zheng Chen, Department of Health and Environmental Sciences; Dr Jimin Xiao, Department of Electrical and Electronic Engineering; Dr Feng Su, Department of Mathematical Sciences; Dr Ye Liu, Department of Mathematical Sciences; Dr Xinyao Yang, Department of Mathematical Sciences; Dr Long Bai, Department of Mathematical Sciences; Dr Lujie Chen, International Business School Suzhou; Dr Li Pan, International Business School Suzhou; and Dr. Gergely Horvath, International Business School Suzhou.
As one of the main channels of supporting fundamental research in China, NSFC focusses on supporting researchers in higher education institutions of higher learning and scientific centres. The NSFC aims to promote the development of fundamental research in natural science in China, promote the construction of basic disciplines, and discover and cultivate outstanding talent in science and technology.
By Tamara Kaup