Forget Valentine's Day. In China, November 11 – widely known as Singles' Day – is the day of love. But the occasion doesn't celebrate partnership or romance; instead it a day for singles to direct the love inwards and treat themselves. Xi'an Jiaotong-Liverpool University's Dr Yu Song and PhD candidate Yinbai Zhang (Department of China Studies) explore China's Singles' Day, which has now become the biggest retail events on the planet.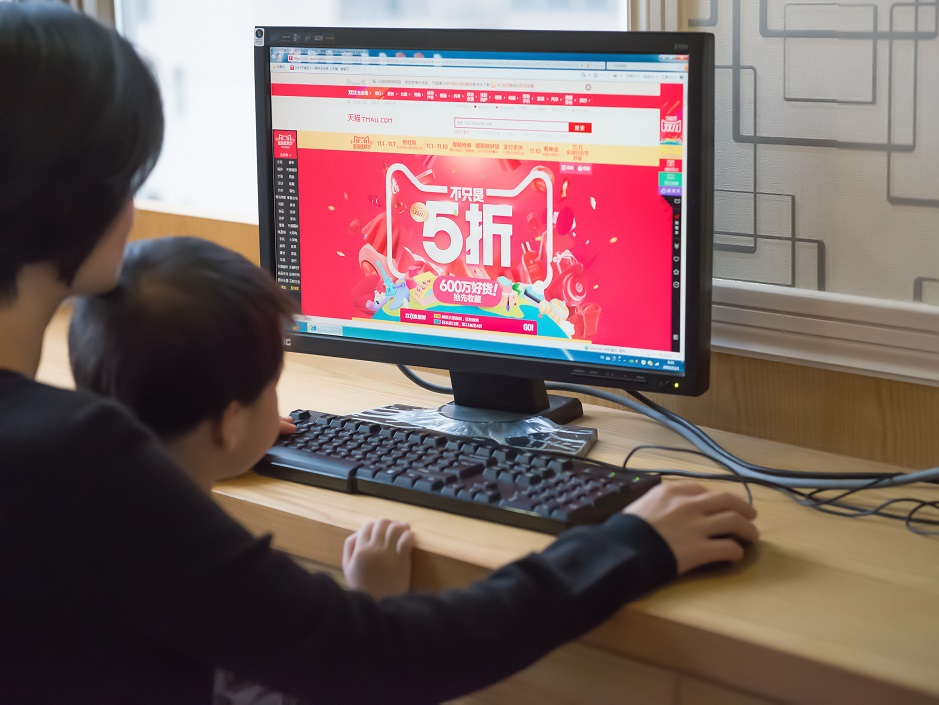 In China, the date November 11 holds special meaning because it contains four ones (11.11), which look like four bare sticks (guanggun, 光棍) that many Chinese interpret as a symbol of bachelordom. Being single is usually viewed as something miserable and something to be avoided in China.
In 2009, however, Alibaba, China's largest e-commerce tycoon, realised this special date could have potential to promote the brand and services of its new business-to-consumer unit, Tmall. They wanted to create a Chinese shopping day with discounts offered by various brand retailers, akin to Black Friday in the United States.
A Singles' Day sale fit the bill, since many people – somewhat jokingly – believe spending money on themselves is a good coping mechanism to ease the sadness of being single.
Alibaba tried the concept, which was an immediate success. Although only 27 brands joined the event, the gross merchandise volume (GMV) created within 24 hours reached 52 million RMB – ten times the amount generated in a standard sale.
Alibaba continued the Singles' Day strategy in 2010. This time, 700 brands participated in the event, with the total GMV on the Tmall platform reaching 936 million RMB, an increase of an astounding 1,772 percent.
Since then, the Singles' Day retail extravaganza has been coined the 'Double Eleven Shopping Festival', and the reason behind the initial concept has been largely forgotten. Today "buy cheap and buy more" is the slogan for the day. Chinese people who are single, married, or otherwise all spend enthusiastically, creating a retail event with gross earnings exceeding any other in the world.
In 2011, total sales surged to more than five billion RMB, earning the first 100 million RMB in only eight minutes. Over the years, this number has continued to grow, reaching a staggering 213.5 billion RMB in 2018.
Data source: Alibaba Group
Of course, when such high profits are on offer, everyone in the retail industry wants a piece of the pie. Since Alibaba trademarked the Double Eleven (双十一) in 2013, other online retailers can only use similar terms such as '11.11' or 'Double 11 (双11)' to share the market. JD.com, Alibaba's main rival, has offered massive discounts on its platform since 2011 with a hope to attract more sales. Other online retailers such as Amazon, Dangdang and Suning have also adopted the strategy as well.
The event has further expanded to non-online retailers and department stores, who also offer discounts. Singles' Day's influence is now extensive and global. With more Chinese consumers purchasing on international websites, today foreign retailers work 'Double Eleven' into their promotions to attract Chinese buyers, and some even issue promotion codes exclusively to the Chinese market.
While consumers' enormous passion for the Singles' Day shopping spree has filled retailers' pockets, it has also brought many challenges – logistics as the main concern. In 2018, 1.34 billion parcels were sent out as part of the holiday. Delivery companies had to recruit numerous workers to cope with the massive workload. Some leading delivery companies even purchased cargo planes to guarantee that products could be delivered on time. Despite these efforts, consumers complained about delayed deliveries, missing parcels and receipt of wrong products. Increasingly, the impact on the environment and how to clean up the packages after the shopping frenzy has raised a public discussion.
Another concern is whether the shopping holiday is stoking unhealthy levels of consumerism in China. Some consumers claim they regret their purchases and consider their purchasing behaviours driven by a desire to buy for the sake of buying itself. Others have said they could not resist the lure of large discounts and now unwanted products occupy a significant amount of their living space. When the dust settles after the shopping festival, many people also express concerns about low account balances, with some of China's online netizens stating some consumers need to "chop off their hands" to avoid spending their money in an extravagant way.
Singles' Day offers an interesting insight into China today, where ancient traditions and beliefs collide with contemporary society, and where an increasing proportion of the population has access to disposable income. In recent years, consumers recovering from Double Eleven face additional shopping temptations. Double Twelve, held on December 12, offers consumers who "missed out" the chance to spend even more. With consumerism showing no signs of slowing day in the country with the world's largest population, the potential ramifications of such shopping festivals will no doubt be felt far and wide.
By Dr Yu Song and Yinbai Zhang, edited by Rosanna Galvin