Every year Xi'an Jiaotong-Liverpool University students have the opportunity to participate in XJTLU's Summer Social Practice programme, developing skills and applying knowledge through volunteer and research projects designed to benefit society.
Often these projects take a creative turn.
One such project developed this summer aims to create a new life for unwanted clothing placed in public recycling areas.
"We see people put their old clothes into the recycling boxes, but no one has been curious about where those clothes end up," said Zhihan Yang, a Year Three student who is studying marketing in the University's International Business School Suzhou.
"We came up with the idea of promoting the recycling and reuse of old clothes," she said.
Yang's team won second prize for their project at the 2019 Sharing and Award Ceremony of XJTLU Summer Social Practice last month.
To develop a solution, Yang (pictured below) and her team members researched recycling models for clothing – the ways old clothes can be classified, redesigned and sold – and conducted interviews in the community.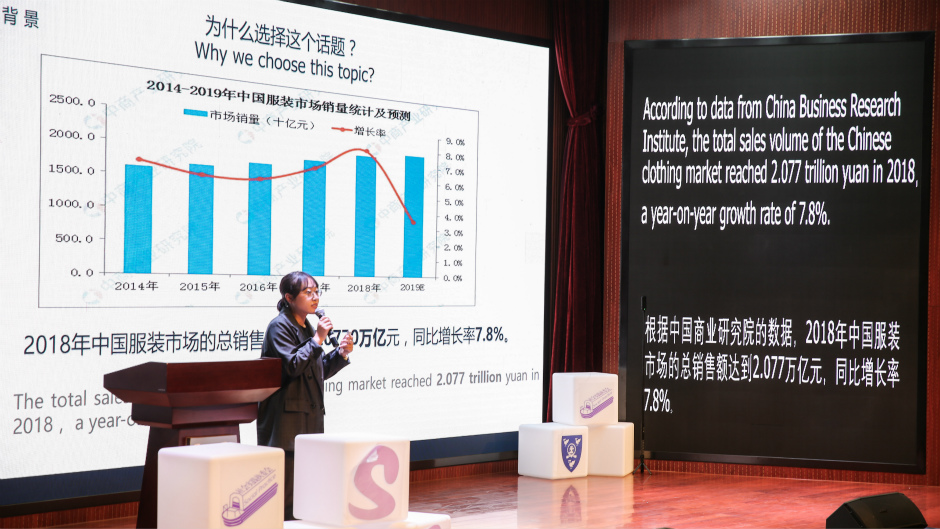 "We searched for a lot of information and visited many companies in the industry to learn more about this topic," Yang said.
"We also visited communities in the centre of Suzhou to interview the residents. We had some difficulties because most people were not familiar with clothes recycling."
The team's idea would turn cast-offs into fresh creations.
"Our current plan is to set out recycling boxes that can automatically classify clothes according to their material, texture and brand," Yang said.
"We would also set up an online university designer platform to transform old clothes into new items that would be sold through apps."
Another innovative project developed this summer resulted in a new website, suzhouSOCIAL, that connects international students with information about places to eat, shop, relax, keep fit and visit in Suzhou. It also provides practical tips to make daily life easier for those new to the city.
"I have noticed that some international students are always staying on campus, which makes it hard for them to make new friends and explore new places," said Naomi Riteco (pictured below), a masters student in the Department of Media and Communication.
"I hope my website will help them."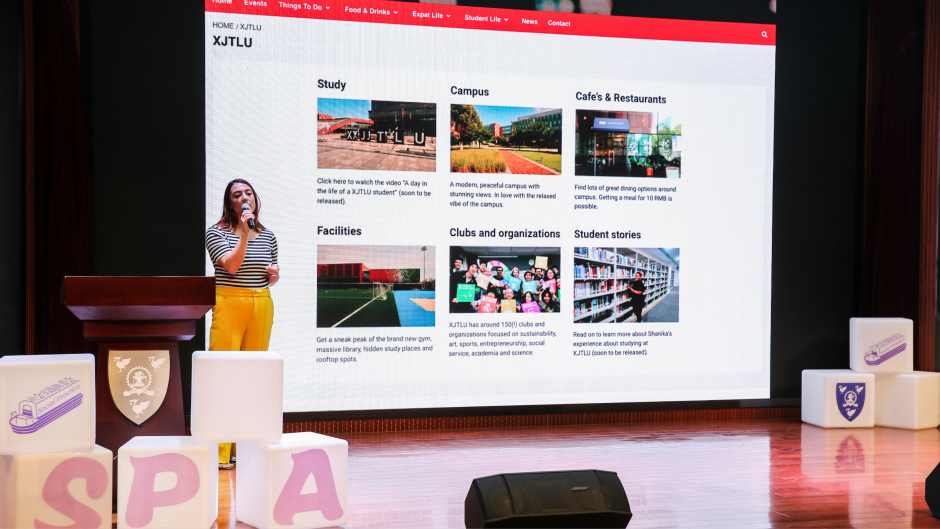 Riteco visited almost every tourist attraction in Suzhou to take photos and videos for the website; her videos show tips on how to open a bank account, place orders on the online shopping platform Taobao and order food through apps on a mobile phone.
A record number of XJTLU student teams participated in the Summer Social Practice programme this year.
"This summer 189 student teams participated, more than any other year before," said Dongping Guo of the Student Affairs Office.
"The students impressed us with their teamwork, leadership, execution, organisation and coordination skills," continued Dr Jingqiu Zhan of the Chinese Cultural Teaching Centre.
By Jinke Feng and Simin Yang, photos by Ke Ren
Translated by Boqiang Xiao, edited by Tamara Kaup