The Department of Architecture and Design at XJTLU is excited to welcome new staff members. With their various experiences, they make an excellent addition to the existing team. Having them on board, the Department is able to further improve the teaching quality, expand the faculty capacity, and provide excellent education for our undergraduate and postgraduate programmes.
Sergi Serrat
Assistant Professor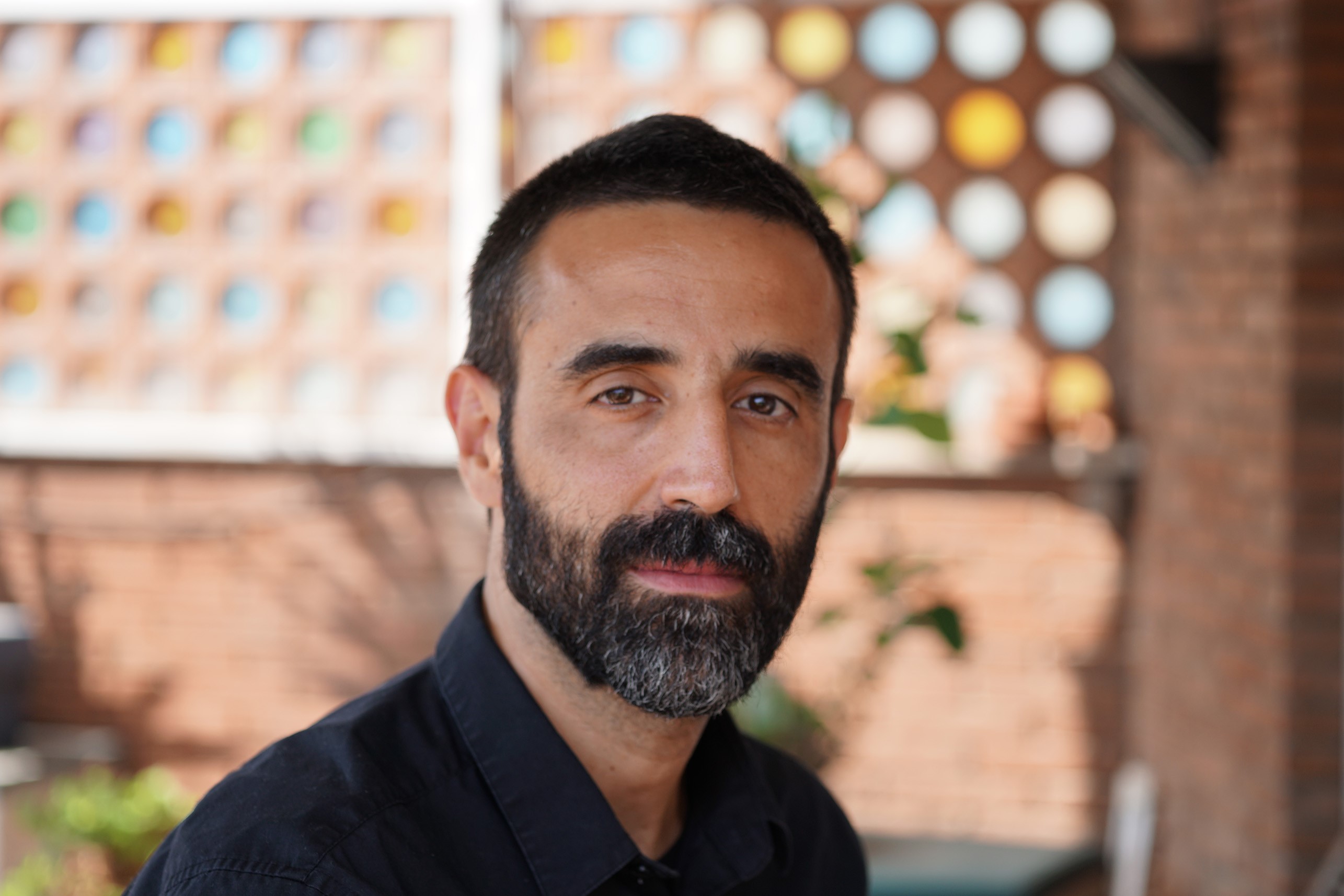 Joined XJTLU since:
August 2020
Modules taught:
ARC104 Structures and Materials
ARC305 Small and Medium Scale Buildings
Professional experience:
I received my Master's Degree in Architecture in 2002 from the Escola Superior d'Arquitectura del Vallès in Barcelona, which belongs to Polytechnic University of Catalunya, Spain. Since then, I have been simultaneously growing my career as a practitioner and educator in national and international environments.
My teaching experience started in 2002, and since then, I have been working in several Schools of Architecture under demanding and diverse pedagogical environments. I acted mainly as a design studio instructor, leading also a few design and build workshops for underprivileged communities in Thailand. I also developed lectures for technology courses.
My professional career has been developed mainly in my studio, GRND82, where I have been regularly working as a registered architect. It started in 2004, and since then we have won several competitions, which have led to some built works. We approach to design through constant speculation combining artistic and scientific methods, and continuously exchanging ideas with the academia, as I strongly believe both worlds mutually benefit from close interaction. Our practice has been widely published and featured in several books and magazines. We have also been nominated for many awards and our work has been exhibited around.
Research interest:
My main research interest is based on the contemporary city, and it is driven by the will to develop alternative proposals to improve urban habitability in the context of current late capitalism.
More specifically, the objective of my exploration has been the analysis and planning of different abandoned spaces located around infrastructural borders, where the presence of obsolete large industrial complexes creates an opportunity for the reconversion of disputed urban areas.
I had the chance to extensively research about this topic in several design studios that took place mainly during my teaching time in Barcelona. Later on, I was able to propose the same research studio during my stay in Gent and Bangkok, on totally different environments.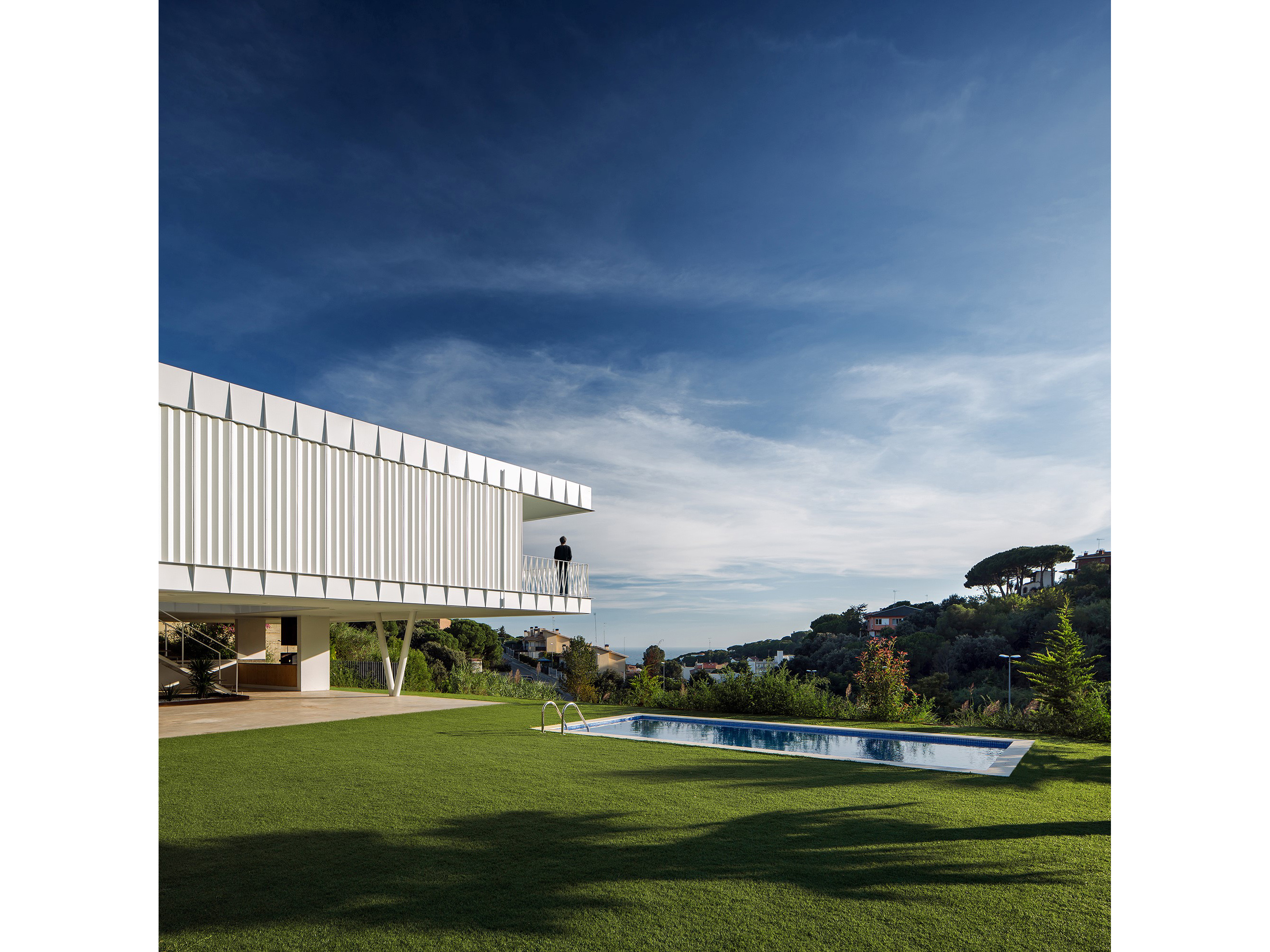 (Casa EF en Arenys de Mar, Barcelona)
Thoughts on the Department and XJTLU:
I like XJTLU operating on a strategic and unique hinge between Chinese and Western double education environment. The Department is highly organised with cutting edge topics of discussion, with an emphasis on human centred architecture. I also like the Department's strong link to industry and professional practice, developed on several scales, from the intimate to the global.
Mona Azadian
Lecturer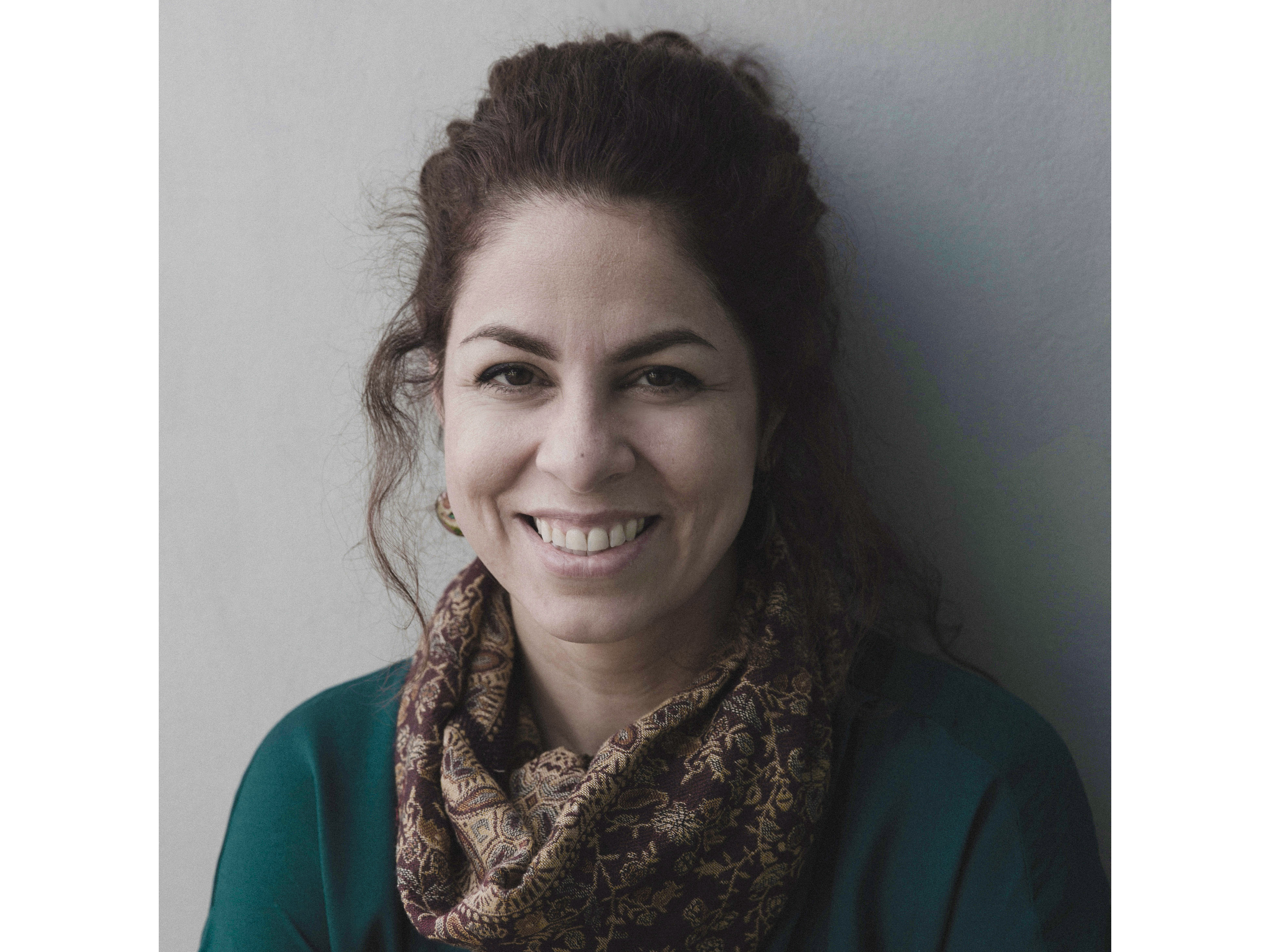 Joined XJTLU since:
September 2020
Modules taught:
ARC101 Design Thinking and Articulation
ARC105 Small Space Design
ARC204 Small Urban Building
Professional experience:
As an architect, I have done practical work in Tehran, Dubai and Abu Dhabi where I was involved in various challenging design work as the core of my architectural tasks. I co-founded Polis Architecture Front in 2010, a design office established in Dubai, focusing on art and architecture, with which I have undertaken a number of projects and international competitions gaining awards. In 2018, I introduced a new brand to the studio with Untold Gardens, focusing on landscape design projects promoting Xeriscape design with utmost attention to water conservation.
I have pursued academic teaching and activities parallel to my professional work. I conducted undergraduate architectural design studios, emphasizing on creative design methods and techniques, compositions and visualizations, as well as a conscious and critical approach towards both social and environmental contexts.
Research interest:
I have sustained an interaction between my practical and academic work, utilizing my experience in both. My interest in traditional environmental architectural systems has a deep root in my origins and has deepened by involvements in research based projects, among them my shortlisted entry for the Iranian Pavilion for the 12th Venice Architectural Biennale in 2016 that focused on these.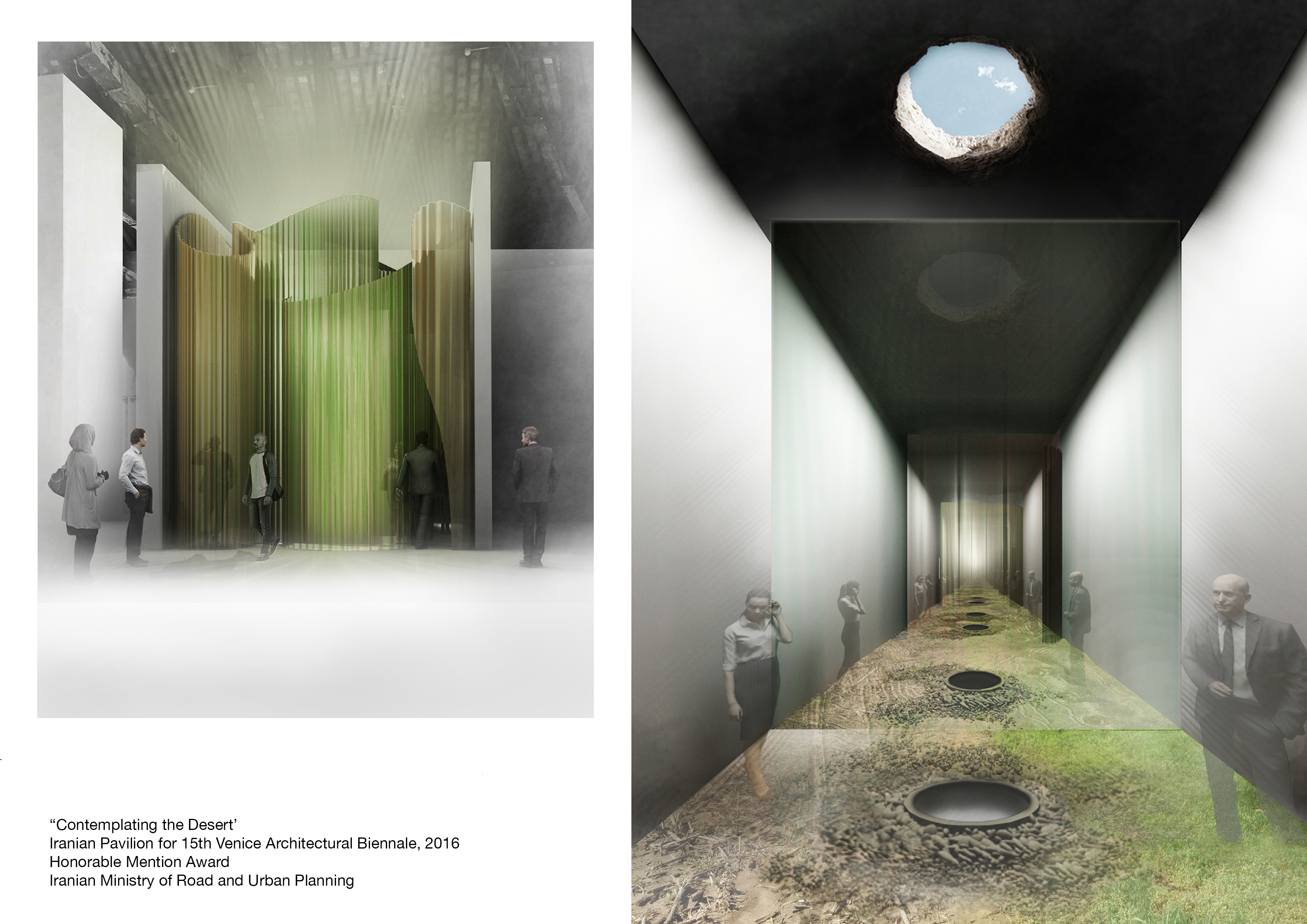 'Contemplating the Desert'
Iranian Pavilion for 15th Venice Architectural Biennale, 2016
Honorable Mention Award
By Yi Qian, photos provided by Sergi Serrat, Mona Azadian