China's efforts to empower poverty-stricken areas despite the coronavirus pandemic could serve as an example for many developing, and even developed, nations worldwide, says Dr Alessandra Cappelletti, of the Department of International Studies, School of Humanities and Social Sciences at Xi'an Jiaotong-Liverpool University.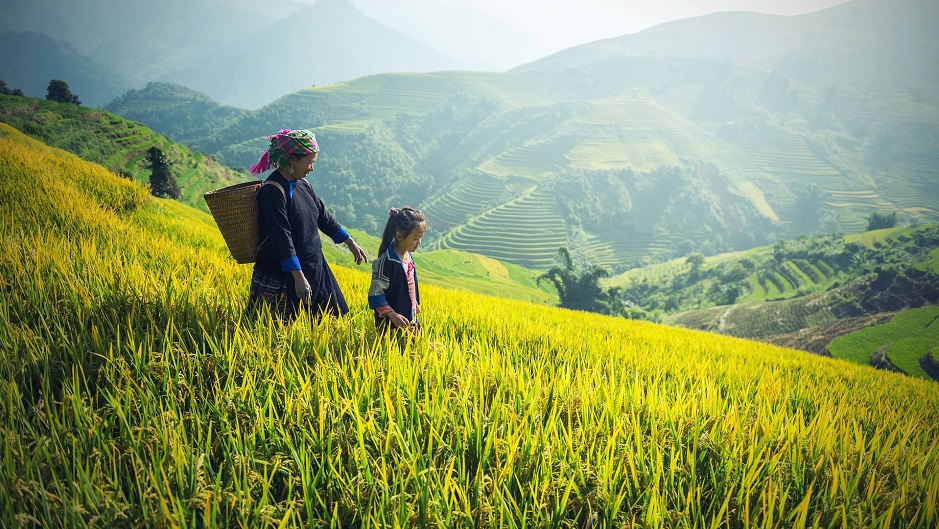 Speaking as a guest commentator on a programme recently broadcast by China Global Television Network, Dr Cappelletti says she believes one of the reasons China's efforts in poverty-stricken areas were successful was due to partnerships with the farmers and other members of the community. "The farmers are, at least in the programmes I was involved in, included in the decision-making process, and projects' targets were constantly renegotiated with them. Farmers could raise their concerns and give suggestions, and this makes the poverty alleviation schemes more meaningful."
Times of crisis
As many of the world's economies struggle with the devastating effects of the COVID-19 pandemic, Dr Cappelletti urges that poverty alleviation should remain a high priority. "In China, even with the pandemic, local governments still received directives to keep poverty alleviation at the top of the agenda and this is very important.
"In this way, if policies continue improving, including diversity, and implementing negotiation mechanisms to empower members of poverty-stricken communities, then there will be a successful outcome. It can be an example for many developed countries, not only developing countries.
"It's important to keep the target of lifting people out of poverty at the top of the agenda, regardless of an international crisis such as the pandemic."
Social mobility
According to a recent report released by UNICEF and the World Bank, one in six children worldwide are currently living in extreme poverty, and economic slowdowns caused by COVID-19 could exacerbate this. Targeting extreme poverty and giving people the means to create their own wealth, says Dr Cappelletti, increases a community's prospects for education and healthcare.
"In the projects I worked on, even though the focus was primarily agriculture, there was a growing excitement about having new schools, having new hospitals. The focus was becoming broader and broader, and people were thinking about the next step. What are the farmers' children going to do? Are they going to access education? Are they going to climb the social ladder?"
In addition to healthy partnerships with local authorities and communities, Dr Cappelletti says poverty alleviation schemes must be more than mere subsidies. "They must be mid- or long-term projects that are aimed to enable farmers and poverty-stricken people to own the means of producing their own wealth and, importantly, to maintain it."
On track
The end of this year marks the deadline that China pledged to eliminate extreme poverty. While things had been on track, many believed that the economic dip caused by the pandemic might scupper those plans. However, with China's economy once again growing, Dr Cappelletti believes that the country may well reach its intended goals.
"In some areas, there are specific challenges such as geographic locations and water scarcity. If those challenges are taken into consideration, and worked over in the way that these teams are already doing, then reaching the goal seems feasible."
However, poverty alleviation is an ongoing project. "Free access to good quality education and health facilities, better pension schemes, training programmes to cope with e-commerce and technology, and support measures to enhance cultural awareness are the next step," Dr Cappelletti says.
The news reports, which are in English, can be viewed here:
CGTN Global Business (Go to 22:22 for Dr Cappelletti's comments)
CGTN Global Watch (Go to 51:19 for Dr Cappelletti's comments)
By Patricia Pieterse