"I've longed since I was a child that I can grow up to be a teacher. I'd love to stay with students which allows me to find the romantic and joyful aspects of life all the time." Said Dr Hu. Dr Wan Hu, who officially joined Xi'an Jiaotong-Liverpool University on October 6th this year as a teacher in the Department of Translation and Interpreting of the School of Humanities and Social Sciences, after her five years of teaching career in Beijing.
After completed her master's degree in Translation from the University of Nottingham in the UK, with a passion for higher education, a love for translation and interpreting, and the encouragement from her supervisor, Wan decided to continue pursuing her doctor's degree in translation at the University of Nottingham.
Research Interest
"When I was studying for my PhD, the marketization of higher education and translation system happened to reach its combination point. This opportunity also prompted me to work towards education and to explore more on the translation and interpreting education." The doctoral dissertation by Wan is about 'Balancing education, training and the market: a comparative analysis of current curricula for Master's programmes in translation between English and Chinese in China and the UK'.
In addition to translation and interpreting education, Wan is also professional in curriculum design, development and evaluation; translation market and industry; higher education policy; and most importantly, the specialized translation, such as journalistic, financial and business translation.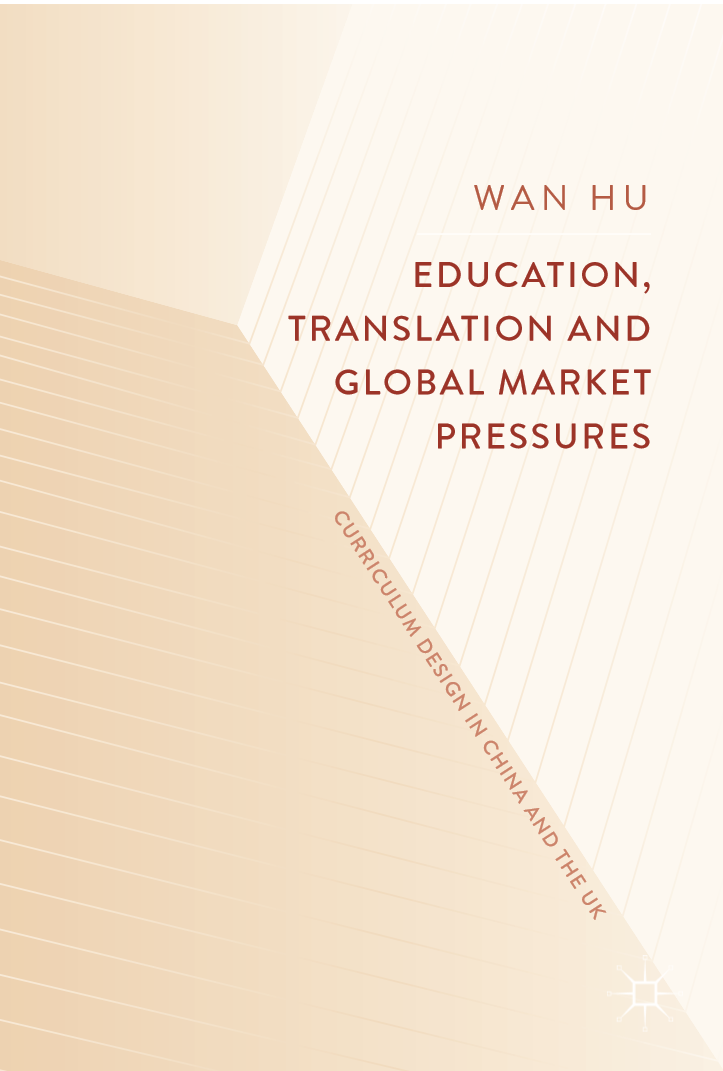 Based on years of research and teaching experience, Wan believes that translation and interpreting education is not only about 'translation' itself, but also a significant interdisciplinary research. For example, either business translation or legal translation, they all require students to acquire extra solid financial or legislation knowledge apart from learning translation itself.
"Meanwhile, translation and interpreting education helps improve students' ability in language transfer and interdisciplinary research." Wan says such education can greatly help students to think from multiple perspectives; at the same time, also enhance their capability of self-learning.
As a teacher who has taught professional financial translation before, Wan admitted that her financial knowledge was acquired through persistent self-learning. "If students want to make a difference in professional translation, they have to contribute more effort on the second related major,
"For instance, students of professional financial translation can explore financial knowledge and even acquire relevant
certifications in their spare time to improve the competitiveness in the industry of professional translation."
Wan believes that only by possessing a solid knowledge in related fields can students perfectly handle every detail in the text, transcending not only the meaning of the text but also the spirituality of the text without overstepping the rules of translation.
"Of course, a good translation not only needs to be close to the original text, but also need to perfectly target at different types of readers; for example, general public and businessman can interpret the same text in completely different ways,
"There are a thousand Hamlets in a thousand people's eyes. Excellent translation needs to be clear and understandable to targeted audiences." Says Wan.
Thoughts
As a new teacher in the Department of Translation and Interpreting, Wan holds a very optimistic view about the 'new' and 'indefinite potential' identities as well as the unique advantages of the department.
"First of all, the naturally bilingual environment lays the foundation for the ability of students' language transfer; secondly, all our faculty members are research-oriented and cover a range of different fields. We have fully prepared for the improvement of students' professional ability development."
Simultaneously, Wan also has high expectation for both the current students and the prospective students in the Department of Translation and Interpreting. She hopes that the students can explore and discover themselves as well as continuously improve their core skills during four years of learning career.
"Be brave to break through your limitation and fully discover your potential. You have to believe that your potential is always higher than your expectation."
By Ying Jiang