"Sure it cost a lot, but it's not a loss. Being back on campus was all worth the money and waiting seven hours at the airport."
On 5 August, China announced it would allow students from South Korea to come back and resume their studies. Among those returnees is Hun Jin from Seoul, a year three BA Marketing student at Xi'an Jiaotong-Liverpool University.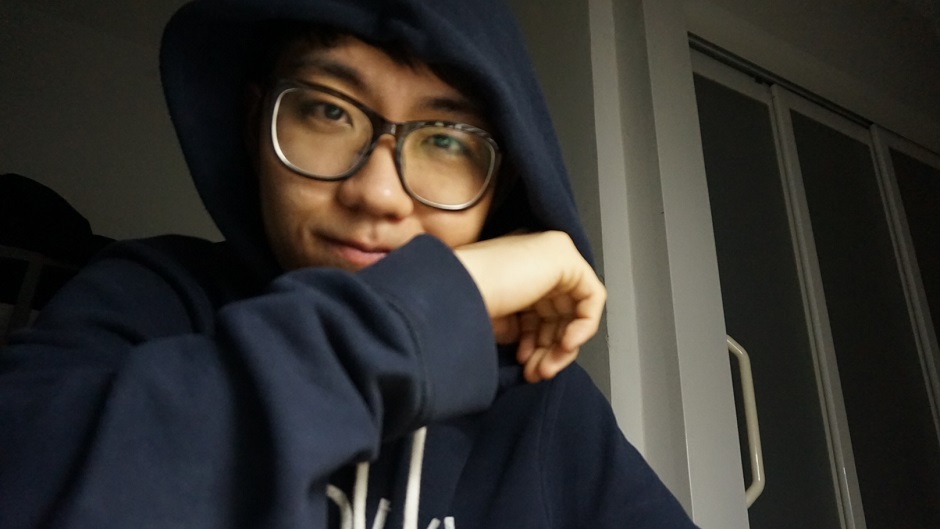 Ticket problems
The biggest obstacle for Jin was getting the flight ticket from Korea to China, because they would always sell out immediately, either bought in bulk by travel agencies or by other people desperate to come back. What made things even more difficult was that the price for the plane tickets were triple the normal price.
"Usually it costs 1,500 RMB to come to China. However, the ticket I bought was about 5,000 RMB and that was cheap! Others shot up as far as 7,000 RMB."
To enter China, students needed a negative Covid-19 test and a JW202 to prove their enrolment in a Chinese university.
"XJTLU sent us the original JW202 slip, and we had to show results for a negative nasal swab test that had been done within 72 hours before the flight."
Jin eventually got a ticket, and, equipped with his passport, student visa, JW202, and negative COVID-19 test, he and 11 other Koreans were able to board their Asiana Airlines flight on 23 September.
"On the plane, all the passengers were required to wear masks," he continued, "and the flight attendants also wore protective bodysuits."
Landing
When the plane landed in Changchun in Jilin Province, passengers were immediately ushered to a chair-lined hallway to take another nasal swab test and an additional blood test. Then they were guided into a shuttle bus that took them to the quarantine hotel for check-in. For Jin, the whole process lasted seven hours.
"I had a total of six nasal swab tests, two for each quarantine period," he said. "By now I am used to it, but when I first had it, my nose really burned."
Returnees, unfortunately, couldn't choose their own hotels, Jin explains. "I was separated from the 11 other students I came with. We all had different hotels."
But that didn't matter once he was in the hotel, since he was alone in his room. "I think families are allowed to stay together. However, once you are in your room, you have to stay there for two weeks and you cannot go out."
Staying in quarantine
During those 14 days, WeChat became a lifeline – he kept in touch with medical and hotel staff, who sent him instructions on weekly swab tests, thrice-daily self-temperature checks and his regular meals. He could also buy groceries and take-outs through his phone.
While cooped up in the hotel, Jin stayed positive and kept a routine by doing normal things like attending lectures, doing exercise, ordering take-outs and even celebrating his birthday.
"I spent my birthday on social media, and some people even sent presents and food to my hotel room through Taobao and Eleme," he says. "It was quite a unique experience."
For many, the isolation of quarantine may be stressful and lonely. However, Jin says it could be well spent. "Quarantine is a moment to stop and reflect. It makes you think a lot, about things that you normally wouldn't think about in normal days.
"If you can accept those moments instead of fighting it, you can spend your quarantine life more positively and productively.
Accepting the isolation, however, doesn't make it go away. "You still want to get out there but you just need to be patient," he recalled. "Once I got out of quarantine, I actually felt a bit startled by all the people around me. I felt very awkward."
After 14 days, Jin took a domestic flight to Suzhou. Upon arrival, he contacted Gary Ge, the Deputy Head of XJTLU Global, who is responsible for international students. Ge instructed him to stay in self-quarantine for another two weeks.
So it was back to daily temperature checks and weekly Nucleic Acid Tests for Jin. "To enter XJTLU, I needed a green QR code, which would only be issued after the self-isolation period."
Advice for returning students
Despite the difficult situation he had to face, when given the choice between continuing online studies and returning to campus, Jin chose the latter. Here are some things that he wished he had known before returning to Suzhou:
"My advice for people coming back to China is definitely to bring enough money on WeChat and Alipay, because some hotels don't accept bank cards.
"Plane tickets and quarantine fees cost the most for me – I had to borrow a bit from my friends to cover the domestic flights and hotel. I'd recommend having at least 5,000 RMB available.
"Sure it cost a lot, but it's not a loss. Being back on campus was all worth the money and waiting seven hours at the airport," said Jin, "I don't regret my choice to come back to China."
By Vionna Fiducia Theja
Edited by Patricia Pieterse
Photos courtesy of Hun Jin