The 15th Anniversary Photo Exhibition and the Art Opening Ceremony of Xi'an Jiaotong-Liverpool University was held in the Central Building on 28 April to kick off a month-long celebration of the arts.
"To have international competitiveness, you need to understand the essence of Chinese and Western cultures. Art education helps to develop a global vision," said Professor Youmin Xi, XJTLU's Executive President, at the ceremony.
Events this month sponsored by the XJTLU Art Centre have included a photo exhibition, Creativity Month activities, a campus tour and an event called "Pu Xiaoyi's Living Room".
The photo exhibition is displayed on the corridor on the ground floor of the Central Building until 28 May.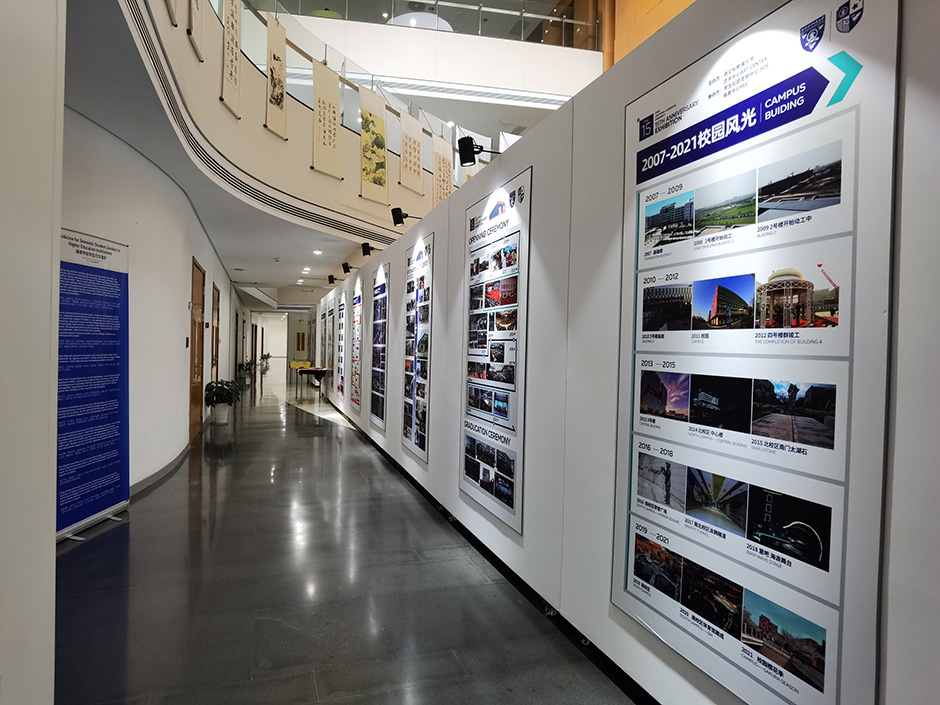 According to Yu Gong, Curatorial Director of this exhibition, the display records XJTLU's major events and student activities between 2006 and 2021, as well as students' calligraphy, paintings and photography. For teachers and students, it serves as a reminder of shared memories.
The project leader of Creativity Month, Siyuan Liu, said events held this month have included screenings of anniversary films the display of creative works, rock-and-roll music, a Cherry Blossom Anime Festival, and an early summer concert that reflects our students' artistic literacy.
Bingyao Li from the Art Centre also organised two activities, a campus tour and "Pu Xiaoyi's Living Room".
The tour started from the Dialogue of the Philosophers sculpture, then passed by the statue of Sun Yat-sen, Liverbird of Suzhou Narrow Boat, Central Building, Liverpool Pavilion, North-South Tunnel, Plaza of Honour, Central Lake and other landmarks until the end at the gymnasium. The tour included an introduction to a variety of campus activities and XJTLU's stories.
Li said: "This tour impresses visitors not only by the opportunity to see our beautiful campus, but also the chance to learn about XJTLU's wonderful and diverse culture."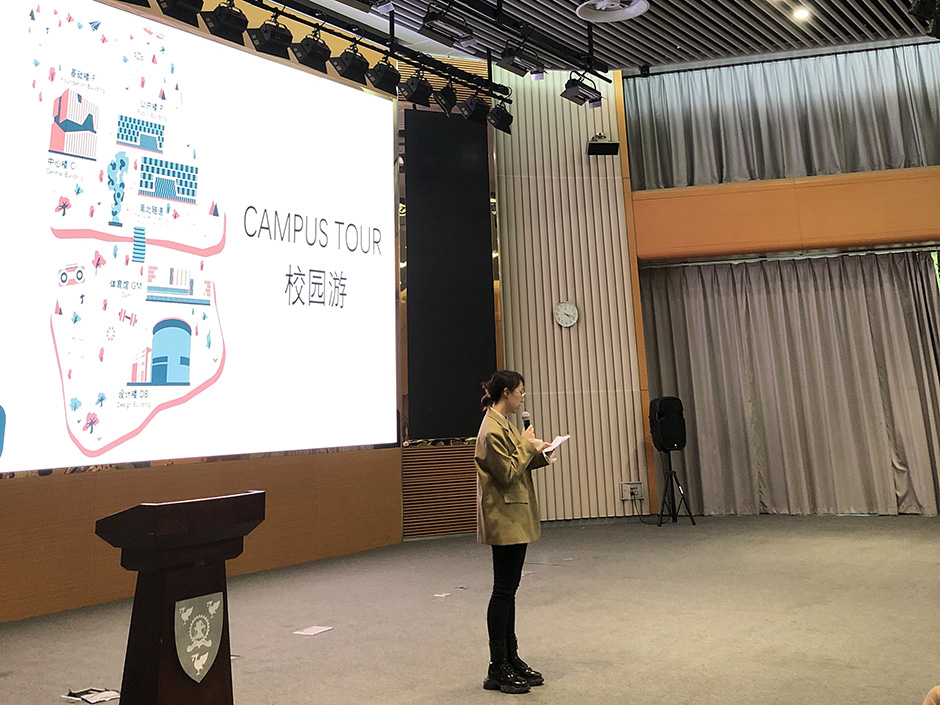 In "Pu Xiaoyi's Living Room," a group of people who love art and pursue creativity discussed how they came to enjoy art.
"We hope that through this event, more people can see the approachable side of art, which is sometimes considered abstract, and that the seeds of art can be planted in more minds," Li said.
Meanwhile, on the North Campus, in front of the statue of Sun Yat-sen, there was a performance of guzheng (Chinese plucked zither) music. In the evening, there was a choral performance next to the Liverpool Pavilion. The early summer concert brought a classic piece of music to students. The special performance of Korean Dance Club in the Central Building concluded the day's performances.
Story and photos provided by XJTLU Art Center
Translated by Yadi Chen
Edited by Tamara Kaup