To a younger Shijie Wang, BA Applied English alumnus from the class of 2021, the thought of going to University in England was so impossible that it might as well have been the moon.
Then how did Wang, hailing from the town of Zhangjiakou in Hebei province, finally get that coveted acceptance letter from Cambridge?
To an outside observer, Wang looked just like any other hardworking student in Hebei. However, under all those textbooks, he was hiding his mobile phone. "I spent a lot of time in study periods doing nothing but reading fantasy and browsing Zhihu (the Chinese counterpart of Quora)."
Despite distracting Wang from his studies, these novels taught him something essential: that the world is a lot bigger than Hebei. He had dreams of attending a university outside his home province but wasn't optimistic about his marks.
"I bought some courses to bridge the gap between my lessons at school and what others were learning in areas like Beijing. If I wanted to make it to a good university, I needed to compete with the students from more developed areas."
Now, instead of spending time on his phone reading novels, Wang was devouring video lessons he got online. "This preoccupied my evenings at school, leaving little space for my homework."
While this may have upset his teachers, this unconventional learning method served him well when it came time to write the National College Entrance Examination (Gaokao).
"I got an unexpectedly good score, and I was happy to discover XJTLU was an option for me."
Explore beyond the curriculum
In his first year at XJTLU, Wang threw himself into his studies. But in his thirst for knowledge, he tried to cover as much ground as possible.
"But my results didn't reflect how hard I was working," Wang says. "I felt like this strategy was pointless, so I decided to concentrate on the areas that I found the most interesting."
In pursuit of his passion, Wang's life became full of reading research literature, attending conferences, and following academic trends. And as he followed what truly appealed to him, his marks improved and granted him academic recognition as a top student in the following years.
"I didn't just focus on my coursework – sometimes the research I read had little to do with the module content, but it taught me how to learn the basics of subjects very quickly and what to expect in a high-quality article. I was spending less time on essay writing, but getting better results," Wang noted.
His unconventional learning strategy was also inspired by the unique teaching style of his mentor, Dr Rining Wei from the Department of Applied Linguistics. Wang says: "Most teachers would focus only on the content of the course, but Dr Wei encouraged us to be independent researchers."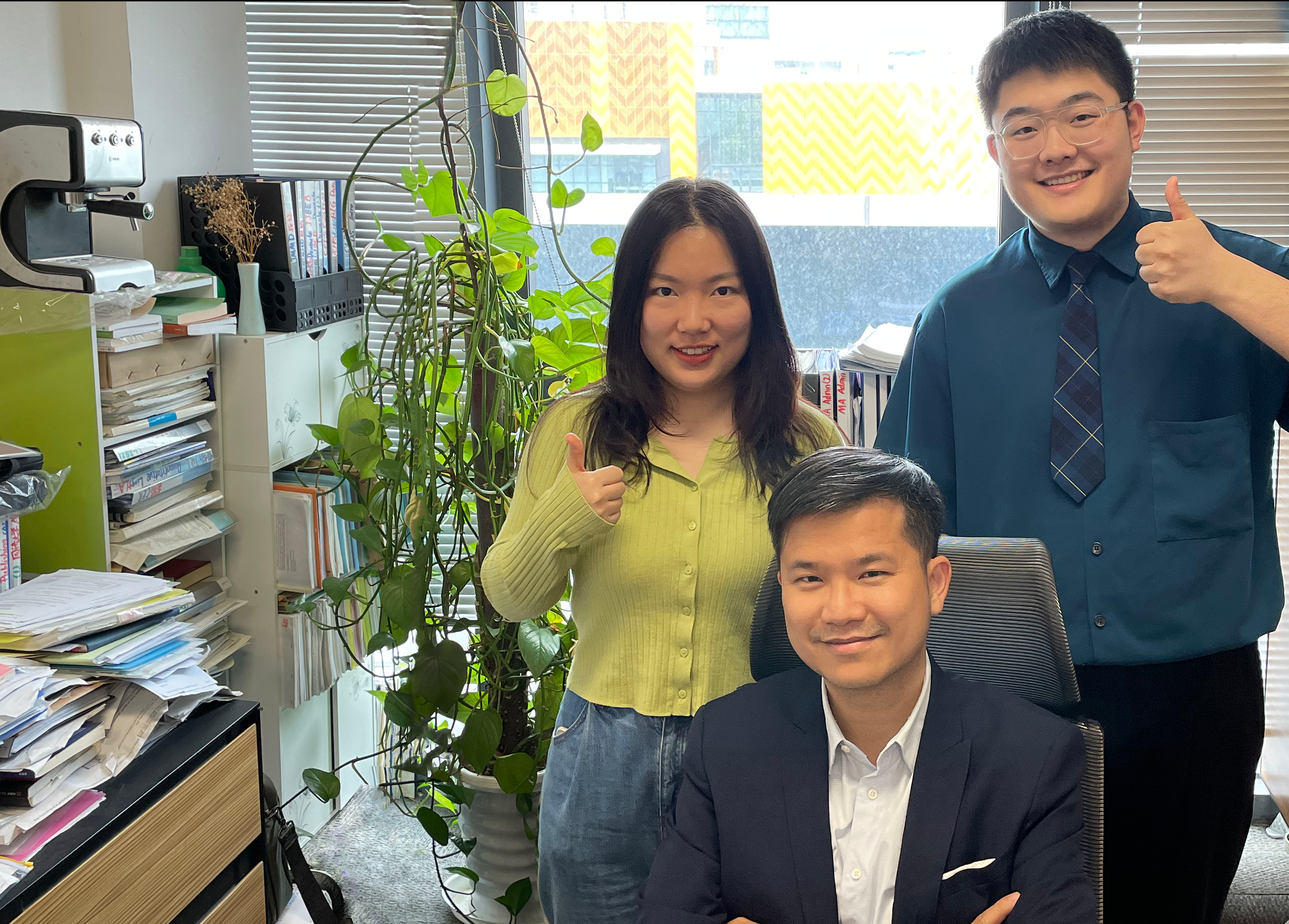 Shijie Wang, Dr Rining Wei, and Jiewei Shi
"All the staff at XJTLU gave me the freedom to pursue what I had a passion for and helped me develop my critical thinking abilities."
Discover your path
"I originally applied to the Applied English programme because I wanted to be an interpreter," says Wang. However, he soon learned that that career wasn't for him.
"I don't have a deep passion for translation. What I wanted was a lifestyle that allows me to explore and absorb new things."
In the summer of 2018, Wang's Second year, he worked on a project for the 40th anniversary of China's Reform and Opening Up that involved research and writing on policy about foreign language teaching.
"That summer, my co-writer and I almost lived in the computer lab of the Design Building, writing the manuscripts and 'bragging' about each other's possibility of being accepted by Oxbridge," he joked. That co-writer, Jiawei Shi, is currently studying linguistics at the University of Oxford.
Wang says: "That summer helped me realise my passion for research, and the policy report became my entrance to the academic world."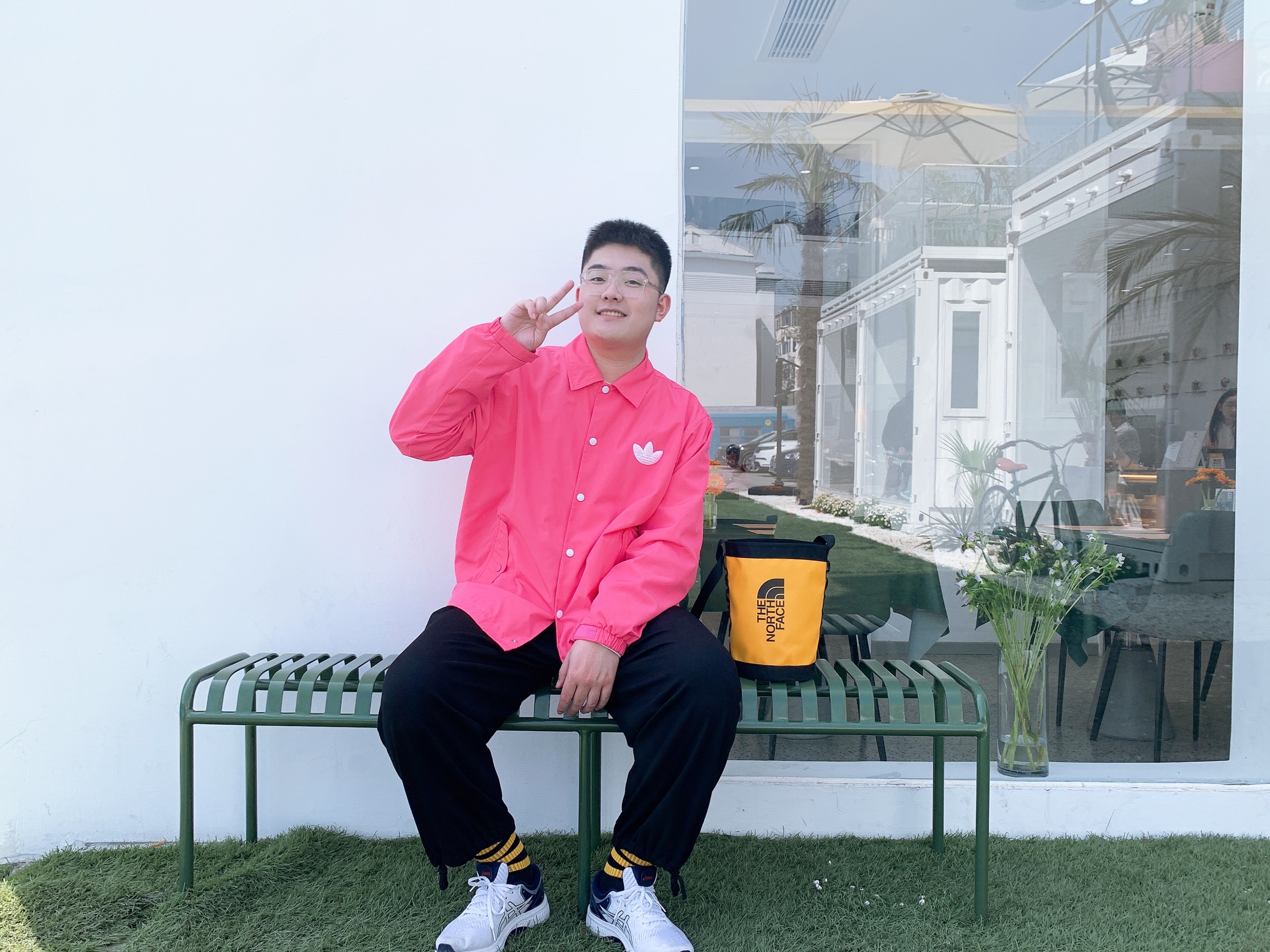 For many students, attending a top university like Cambridge or Oxford is the ultimate goal. However, Wang believes that distinction is not as important as it seems.
"You don't have to be obsessed with ranking. If you fully commit yourself to what you're passionate about, you'll no doubt get a place at the 'Oxbridge' of your chosen field.
"There are many students choosing modules with higher average scores instead of pursuing their passion."
By Ying Jiang
Edited by Patricia Pieterse