While every department, school and academy is important to a University, the recently launched Academy of Future Education has a unique role.
Its remit goes beyond teaching degree-seeking students and conducting research. Instead, say Xi'an Jiaotong-Liverpool University leaders, the Academy will be central to achieving an XJTLU mission: to explore new education models that will influence education's development domestically and globally.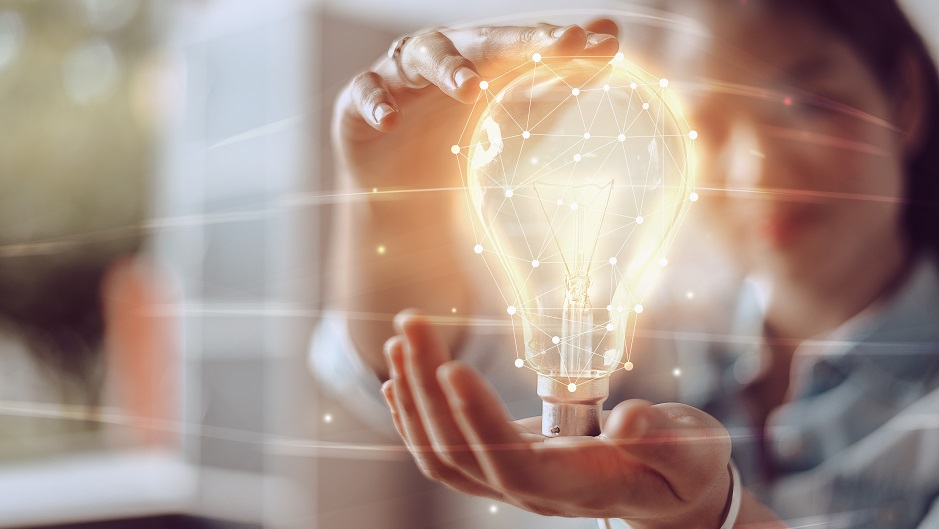 "Programmes of the Academy will experiment with improving and transforming various aspects of the traditional Chinese education system and making adjustments to the international education system that would be more appropriate to the Chinese audience," says Professor Youmin Xi, Executive President of XJTLU.
To achieve such lofty goals, the Academy will involve a host of players, including XJTLU teaching staff, students, parents, educators in all levels of education across China, schools, industry and government representatives, and lifelong learners around the globe. It combines XJTLU's Educational Development Unit, the Department of Educational Studies, the Institute of Leadership and Education Advanced Development, and the Learning Mall.
"The Academy of Future Education joins all these stakeholders, setting the stage for them to create something new together," says its Executive Dean, Dr Xiaojun Zhang.
Creating value through collaboration
Since its founding, the University has explored different education models, Dr Zhang explains – how to optimally combine Eastern and Western education styles and how to educate students who can lead future industries by partnering with industry. A recent focus sees XJTLU connecting education with society's resources, creating an ecosystem that will spur new ideas and further develop the field.
"The Academy – an educational innovation ecosystem – will research, explore, support, disseminate, and impact every level of education in China and around the world," Dr Zhang says.
"To foster this ecosystem, we are bringing together people who are interested in working together to innovate education. They are attracted to the platform by XJTLU's successful practice in research-led and student-centred teaching, university-industry integration, development of project- and practice-based curriculum, and the promotion of lifelong learning.
"In the ecosystem, these stakeholders will collaborate based on their interests, creating value for each other through that collaboration.
"We will nurture the kind of culture where all participants can collaborate and co-create value."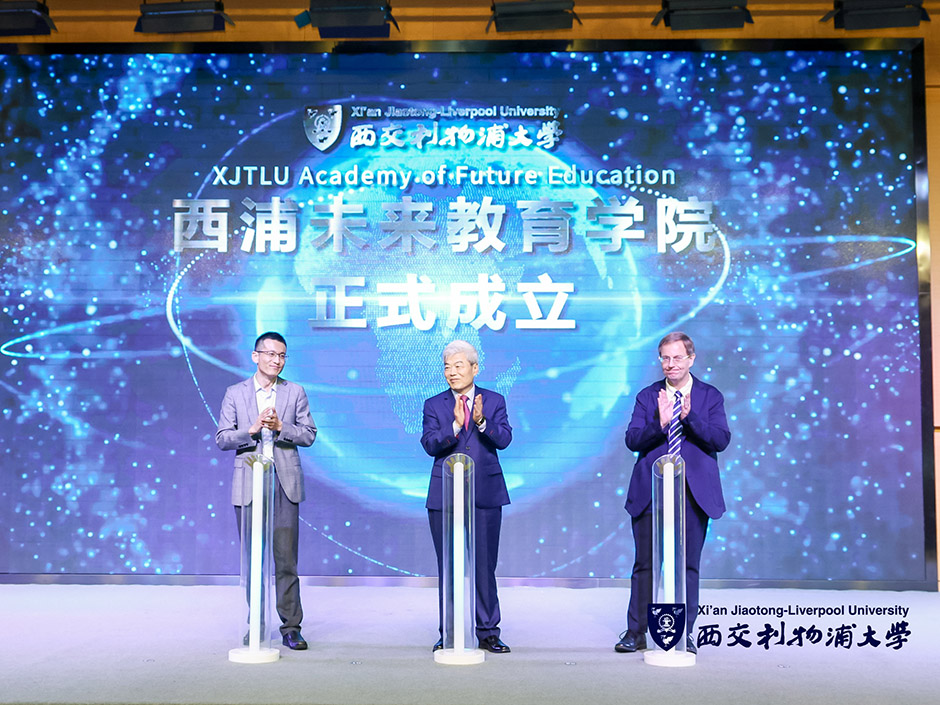 Dr Xiaojun Zhang, Executive Director of the Academy of Future Education, Professor Youmin Xi, Executive President of XJTLU, and Professor Chris Harris, Vice President Academic Affairs, at the Academy's launch
Innovating from all angles
The four XJTLU units provide broad coverage for work in innovating education, Dr Zhang says.
XJTLU's EDU provides a wide range of teaching and learning programmes for its educators, supporting them in developing new and better ways to teach, says Dr Zhang. "All teaching staff contribute to the XJTLU's exploration of education models. EDU helps to empower them to do so by helping them innovate their teaching practices."
The University's Department of Educational Studies researches new learning and teaching methodologies and trains upcoming education leaders with its masters and PhD programmes. "We train the future education leaders who will have the power and influence to innovate and reform education at their institutions," notes Dr Zhang.
ILEAD conducts training programmes, seminars, workshops and conferences for various stakeholders in education in China, including teachers, school leaders and managers, to help them innovate and reform their own educational practices. "ILEAD will continue to promote discussion, sharing and co-creation of new teaching models with successful platforms like the XJTLU National University Teaching Innovation Award, an association of universities for faculty development, and annual higher education conference," says Dr Zhang. "We also have a team to support XJTLU students' transition from traditional learning behaviour and mindset to one that is international and future-oriented."
The XJTLU Learning Mall serves as a source of educational resources to the global public and a platform to explore online and onsite education integration. Further, it will serve as an education hub as XJTLU expands. Dr Zhang: "As XJTLU grows and develops education innovation centres, the Learning Mall will be an important way to share resources across those locations."
By combining these and other University resources with those of society, the Academy will impact the future of education in China and globally, says Dr Zhang.
Meeting students' changing needs

This future focus is critical for its work to have real value, he says.
"The introduction of the internet and other forms of technology means a teacher is no longer required for a student to obtain knowledge. That means the key value of a university to its learners has changed," says Dr Zhang.
"Increasingly, instead of knowledge transfer, learners need and expect universities to prepare them for roles as leaders and innovators in society. XJTLU is exploring different models of education to achieve that goal. The Academy of Future Education will support and further this work and share what we learn with the wider community, both in China and globally."
By Tamara Kaup