On 14 April, Professor Youmin Xi, Executive President of Xi'an Jiaotong-Liverpool University, participated in an expert panel at the QS Higher Ed Summit: China 2022.
The panel discussed virtual education in China before, during and after the pandemic. It consisted of Professor Xi, moderator Professor Nigel Healey from the University of Limerick, Professor Martin Lockett from Nottingham University Business School China, Dr K Cohen Tan from the University of Nottingham Ningbo China, and Professor Irwin King from the Chinese University of Hong Kong.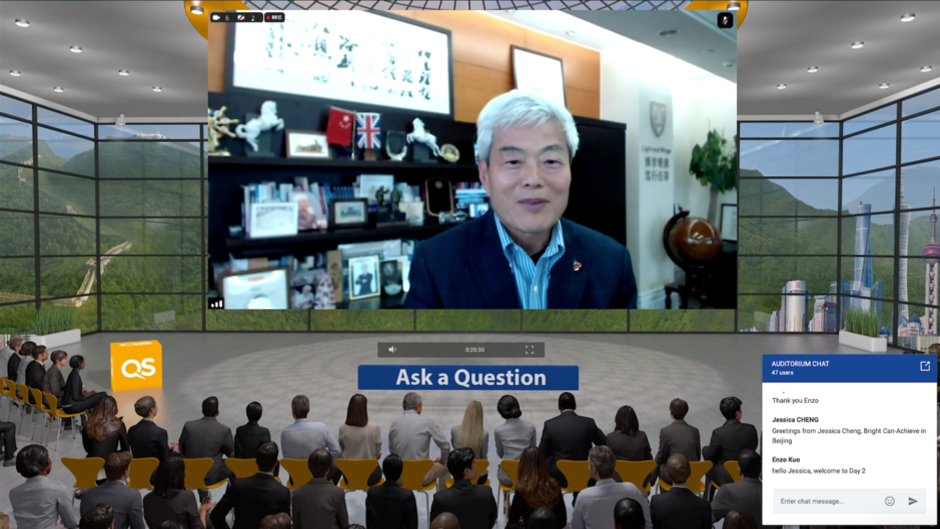 Professor Youmin Xi
In the discussion, Professor Xi commented on the state of virtual education in Sino-foreign universities before Covid.
"One of the differences between traditional Chinese universities and joint-venture universities is the use of digital resources. Here at XJTLU, we developed a digital platform to support our education and operations from the very beginning.
"Before Covid-19, on-site education was the main way for us to deliver courses. The digital platform and online technology were used to support the on-site education."
During the pandemic, the digital platform helped XJTLU successfully pivot from on-site learning to virtual learning, said Professor Xi.
"In early 2020, we moved all our courses from on-site to online. At that time, we had around 400 modules, and it only took us two weeks to expand our facility.
"It was a quick move. We didn't face the technical challenges as many other universities did, because we have a good digital infrastructure."
The future of virtual learning in China
The pandemic has permanently changed the higher education landscape. Meanwhile, virtual learning has also accelerated many existing trends, including hybrid learning.
Professor Xi said: "Hybrid education will be the future because online and on-site learning both have their own comparative advantages. We need to combine the two to find the best, potential value for students."
He also agreed that universities need to make education more accessible and flexible for all students. This imperative is what led to the establishment of the XJTLU Learning Mall – an online-onsite education platform – in May 2020.
"XJTLU Learning mall is designed to be a future ecosystem, which will go beyond the University. We will give XJTLU students and also external learners the opportunity to access and enjoy education."
Professor Xi also said it's necessary for universities to change their education philosophy, and to understand the true value of online education.
"Online teaching is not online education; teaching and education are different," he said. "The future of virtual education is personalised, interest-driven, lifelong learning. That's why we have a very high expectation for our Learning Mall, and it has opened to the whole world now."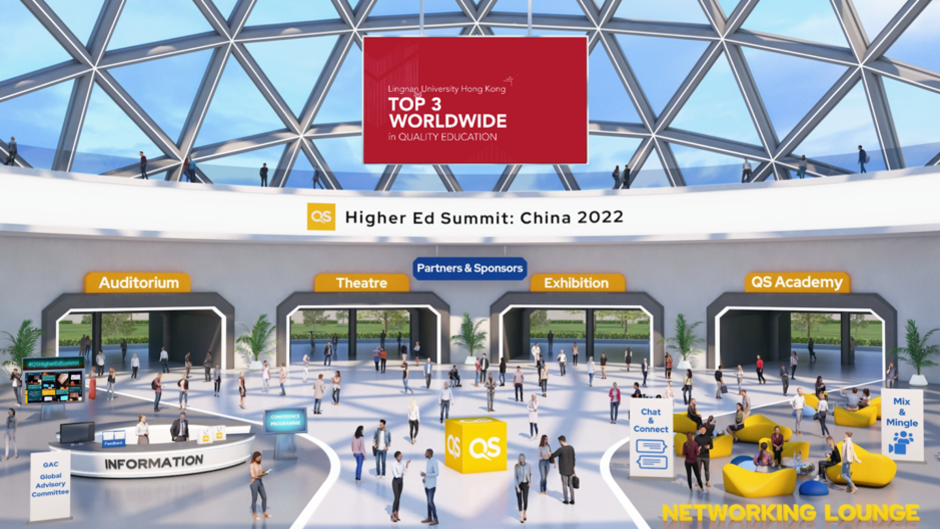 The virtual networking lounge
This year, the immersive virtual summit used an interactive platform, where the audience could attend "face-to-face" meetings with academic leaders, listen to panel discussions, and network with educators around the world.
The virtual lounge was the central point of engagement. Participants could find the agenda, chat and connect with fellow educators, and move to other content spaces. The auditorium provided instant access to live sessions, and audience members could participate in surveys, quizzes, Q&As, and other forms of online interactions.
By Xinmin Han
Edited by Patricia Pieterse