Grow your wings in a world full of uncertainties

A Letter to XJTLU Students from the Executive President
Dear Students,
The brilliant and beautiful cherry blossoms adorn the XJTLU campus in a particularly enchanting way. The unpredictability of the pandemic outbreak has caused uncertainties as to when the campus will be open to students. In fact, as the Executive President of XJTLU, I yearn for your return more than anyone else. Indeed, I miss the busy and youthful campus.
During the more than one month all students have needed to learn at home this semester, the faculty and professional staff have overcome enormous obstacles to ensure that online teaching has been conducted in an orderly manner. As for the students, you have worked hard in a challenging environment full of distractions. I am very proud of your performance, and I extend my gratitude to all of you in the XJTLU community for your hard work and dedication.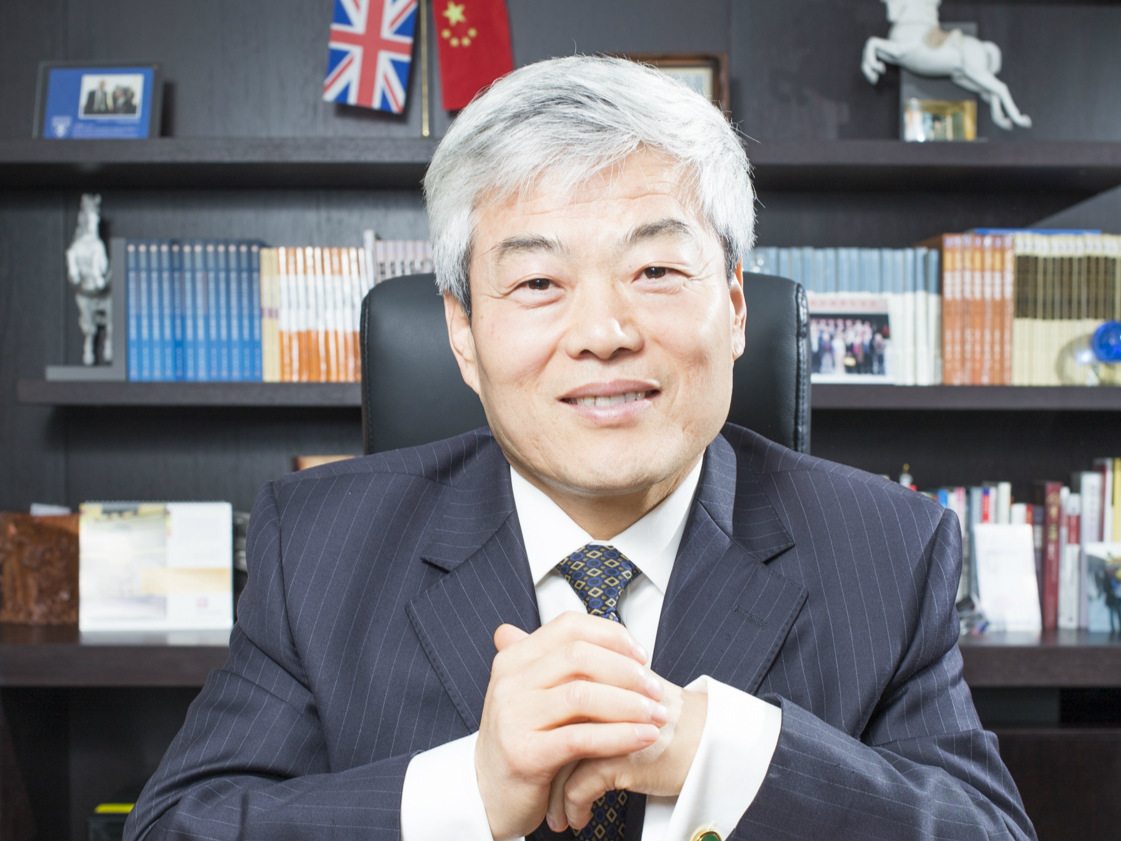 Recently I have seen an increasing number of friend requests from students on my WeChat. Most either want to find out when students can be allowed to return to campus or urge me to make a decision soon. It has been a time-consuming exercise to answer all the enquiries. Some students, out of concern for my workload, even sent emails to remind me that some friend requests were meant to be jokes and could just be ignored. I thanked the students for their concern and jokingly replied that it would be worthwhile if this could bring some joy to the tedium of studying at home. As always, I am happy to accept friend invitations from students and parents, and I am eager to listen to what you have in mind and help in any way I can.
While most people at XJTLU know that the University has various channels to deal with these issues, I am nonetheless enthusiastic about maintaining a personal communication platform because it enables me to fulfil my mission as an educator. As the Chinese saying goes, "When three are walking together, one is sure to find teachers among them." We can all be inspired from all kinds of anecdotes, stories and wisdom that we come across every day. For students, who are at a critical stage in their development, if a maxim, an interesting encounter, or a positive example can have a profound impact on his or her life, then why not?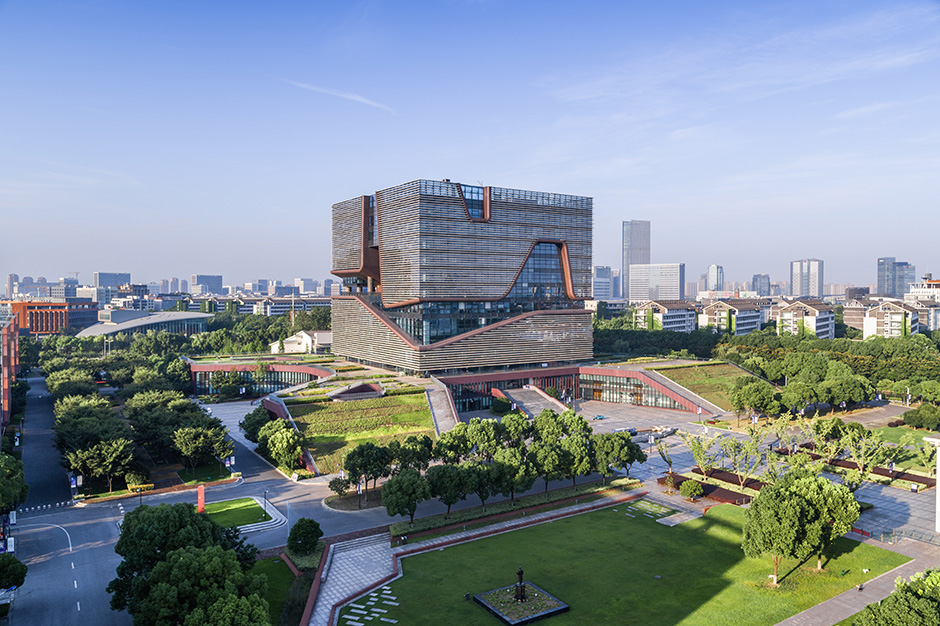 Without further ado, I'd like to share a few thoughts with you on some of the key questions that you may have.
Q1: When can students return to the beautiful campus?
Everyone, myself included, has become somewhat agitated by the delay in finalising a return date. I fully understand such sentiments, but pandemic control involves a very complex process and an interconnected system, filled with uncertainties. It is up to the government to determine whether Suzhou's conditions are suitable to bring university students back to the city. To make that determination, the government needs to think strategically and holistically. No single organisation like as a University has the ability or authority to make decisions of this nature.
Our best wishes and plans have been shattered by the pandemic one by one. A sudden outbreak at the end of the winter vacation greatly disrupted our plan for the new semester, forcing the first four weeks of instruction in an online-only mode. Fortunately, the Suzhou Municipal People's Government acted swiftly and decisively, enabling it to bring the pandemic back under control within a very short span of time. However, while we were still engaging in discussions with the Department of Education of Jiangsu Province and local government about students' return to campus in week 5, the pandemic hit Suzhou again. With COVID-19 cases reported in many cities across the country, the opening of the campuses in Suzhou saw greater uncertainty. Many of the students who had already returned to campus in other cities were forced to endure shutdowns and a prolonged period of online instruction.
Hopefully, the universities in Suzhou can be allowed to bring students back sooner than later. Although we are not in a position to give you a specific timeframe, to bring this situation to a close as soon as possible, we and other universities in Suzhou will continue to communicate with the government. Under the government's guidance, we will develop a return plan for students. I know and understand students' various sentiments, but please complete the various questionnaires and surveys required by the government in a cooperative manner. With accurate and sufficient data, the government will be able to evaluate the situation, make quick decisions, and help us get together on campus as soon as possible.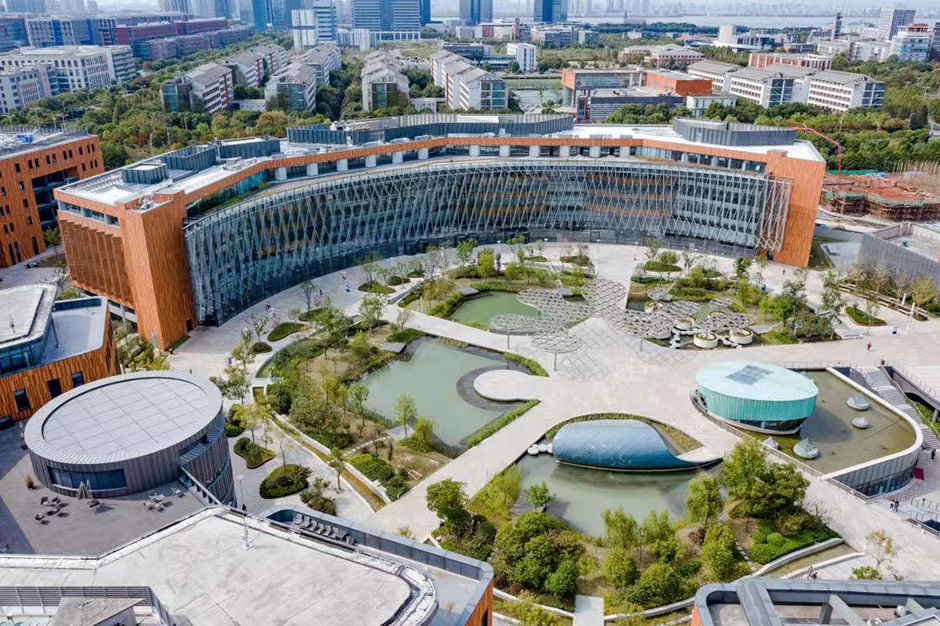 Q2: How can students mitigate the adverse impact of the pandemic?
It is true that the pandemic has brought risks and inconveniences to people's lives, and it is not going to go away, whether you like it or not. Negative emotions will only impact the immune system and do you further harm. Even after the pandemic is over, the increasing level of uncertainty, ambiguity, complexity and changeability (UACC) is expected to linger on, and you will be entering a world of unprecedented fragility and complexity. If we approach the issue at hand with a different perspective and a positive attitude, you will discover that beyond the frustrating experience, the pandemic has stimulated innovation, strengthened your will, honed your skillsets, and helped prepared you as you pursue your dreams, without you even knowing it. Embrace this experience as a lesson in life. I believe our students will emerge from this challenging time unscathed and stronger than ever. At the same time, the University will continue to forge ahead and innovate.
Q3: How do we become true global citizens during the pandemic?
We take pride in ourselves as responsible global citizens. We should not succumb to the feeling of being prisoners to a raging pandemic; rather, we should learn to be soldiers. While concentrating on your studies at home, do pay attention to physical fitness, and take advantage of the rare opportunity to spend quality time with your families; perhaps do some housework, take care of your parents, and learn to improve your intergenerational communication skills. Furthermore, be open-minded, cooperate with the pandemic control policies, and fulfil your duties as a responsible citizen. If given the opportunity, don't hesitate to lend a helping hand to the community and others in need during this difficult time.
Many people from the XJTLU community are doing their part as global citizens in the fight against COVID-19, either as researchers, educators, communicators or volunteers. For example, during the recent outbreak in Suzhou, volunteers in the frontline include the likes of Fang Xin, a doctoral student from the School of Humanities and Social Sciences, and Dr Ellen Touchstone, Associate Dean at International Business School Suzhou (IBSS). To Fang Xin, the volunteer experience has been real and vivid, something you can't appreciate until you have actually done it. "There is a strong sense of warmth in this cold winter," said Fang Xin.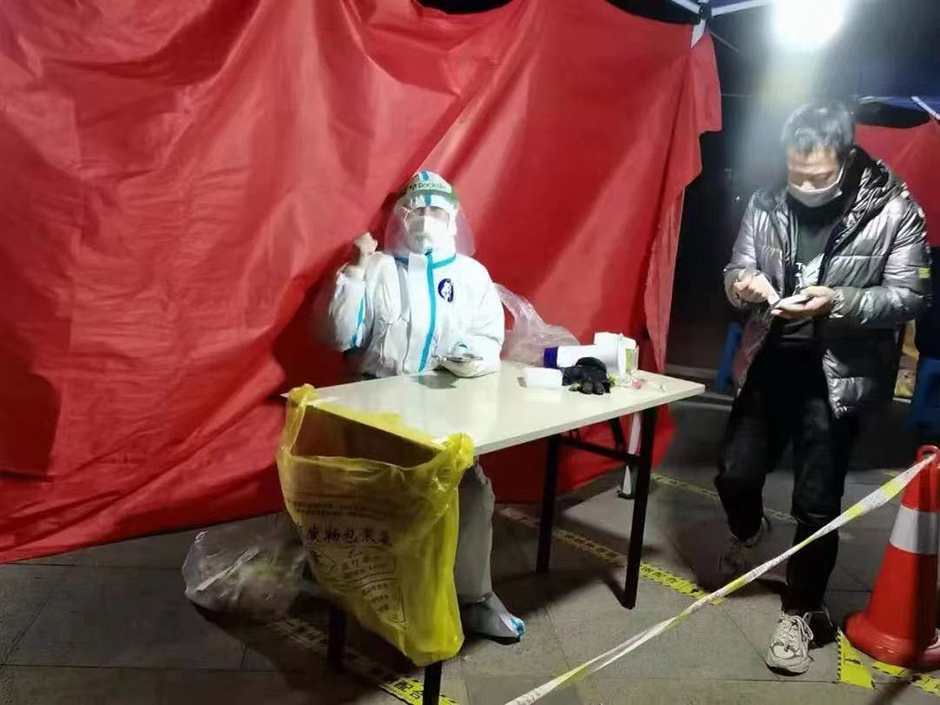 Dr Touchstone's grandparents came to Suzhou from the United States more than 100 years ago with the mission to serve society. Today, Dr Touchstone continues to carry on that legacy from her grandparents, demonstrating the spirit of global citizenship which transcends nationalities and borders. I hope that the people of XJTLU shall become brave global citizens, whether they are fighting against the pandemic now or facing challenges in the future.
Q4: How can we make time at home and life more meaningful and exciting?
Long hours of online studying and confined living can make people bored or even anxious. I am longing for exciting activities right along with the students, faculty members and the community. I can really relate to what you are going through right now. However, the quality of your learning experience or life in general depends largely on your personality, attitude and perspective. For some students, even if they were on campus, life could be just as monotonous, boring and lonely. For many, life would still be wonderful even if they were confined at home or elsewhere. The internet and the digital world have given us endless possibilities to chat, discuss issues, collaborate on research projects, start a romantic relationship and conduct activities in a hybrid mode around the world.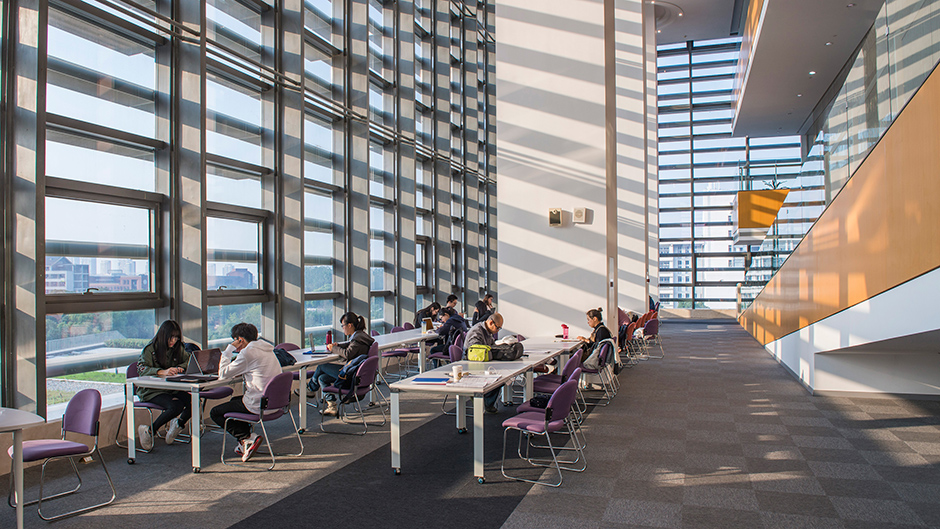 For me personally, although the pandemic limited my travel to some extent in the past two years, my imagination and opportunities have actually expanded. Every day I wake up and turn on international news broadcasts to learn about current global events while exercising at the same time. Through that process I also get to improve my English. While dealing with normal University affairs and managing numerous incidents, difficulties and challenges caused by the pandemic, I also have had the opportunity to devote more time to help push forward our important initiatives, including Syntegrative Education, the XJTLU Learning Mall, the academies that are creating a University-Industry-Government-Society ecosystem, and the Five-Star Education Blueprint. I also managed to reflect on my own life and the journey of XJTLU, and along the way wrote a few books. The list goes on and on.
Therefore, I hope that you will work closely with your teachers to find creative ways to improve the efficiency of home learning; improve your communication with your parents and show affection to your loved ones; seek support when needed; and plan for the future. Take time to exercise and keep fit, improve self-discipline, pay attention to social issues, and actively participate in online and offline community volunteer activities. Nothing is more important than seeing how your time at XJTLU enables you to develop a good personality, an optimistic attitude towards life, a proactive and efficient way of conducting matters, and a healthy and happy lifestyle.
Q5: How can we make campus life more exciting?
I highly appreciate the importance of campus life for students. Although I am not sure when we will be able to allow students' return to campus, we are still actively planning a variety of campus activities. For example, April will see a series of academic events, which I really hope could be held offline so students would have the opportunity to meet these thought leaders in person. In May, in addition to the various summits and events planned to celebrate the University's anniversary month, a graduation ceremony is planned for masters and PhD students so that they can experience the joy of receiving their degrees. Another graduation ceremony is planned for July, so that graduates and former students who missed the graduation ceremony due to the pandemic will have the opportunity to enjoy a grand campus celebration.
As many of you may already know, the University and its donors are setting up three gates on the South Campus named Enlightenment, Cultivation and Wisdom. Their three names form a motto that students will come to appreciate after their time at the University. We will install and decorate the Gate of Cultivation in May, where many of you will pass through. I sincerely hope that the pandemic will be under control soon, so that all of us can reunite on campus.
Dear students, the scope and breadth of pandemic prevention and control measures have brought upon us many difficulties in everyday life, travel, work and the delivery of education. During this special period, if you need help or have suggestions, please feel free to contact your Development Advisor or the respective office. The University will endeavour to provide all help necessary. No matter where you are, please take all precautionary measures, take good care of yourself and your family, get through this unusual and difficult time with a positive attitude, and most importantly, achieve growth!
Professor Youmin Xi
Executive President, XJTLU
Pro-vice-chancellor, University of Liverpool