The first time Yi Yu heard of Xi'an Jiaotong-Liverpool University was when he was about to graduate from high school; his parents recommended it to him.
Yu was drawn to XJTLU's geographical advantage of being in Suzhou and near the Yangtze River Delta, as well as its international education. His strong interest in cities prompted him to choose the BEng Urban Planning and Design programme.
It was after he joined XJTLU that he learned that the University of Liverpool, one of XJTLU's parent universities, was the world's first higher education institution to establish an urban design programme. Liverpool's housing planning and related legislation, formed at the beginning of the 20th century, are the basis of the modern urban planning system.
Growing at XJTLU
The University provides a wide range of research topics and directions for Yu to choose from. The Department of Urban Planning and Design offers diverse and flexible options, which gave him the initial idea for his future study and work.
In Year Two, he read the books written by Jan Gehl, an architect from Denmark, for the first time, and they made him think about urban planning in a whole new way.
He says: "I learned a lot about urban observation, especially the use of urban space from a sociological point of view. I also went to Pingjiang Road and observed how people use the public space for a week using the knowledge that I learned from the book."
In Years Two and Three, Dr Ying Chang's Participatory Design course gave him the opportunity to communicate directly with residents to understand their requests.
In Year Four, he studied the top theories in urban planning by reading papers, from which he learned how to think critically. The papers also had a great impact on his later research interests.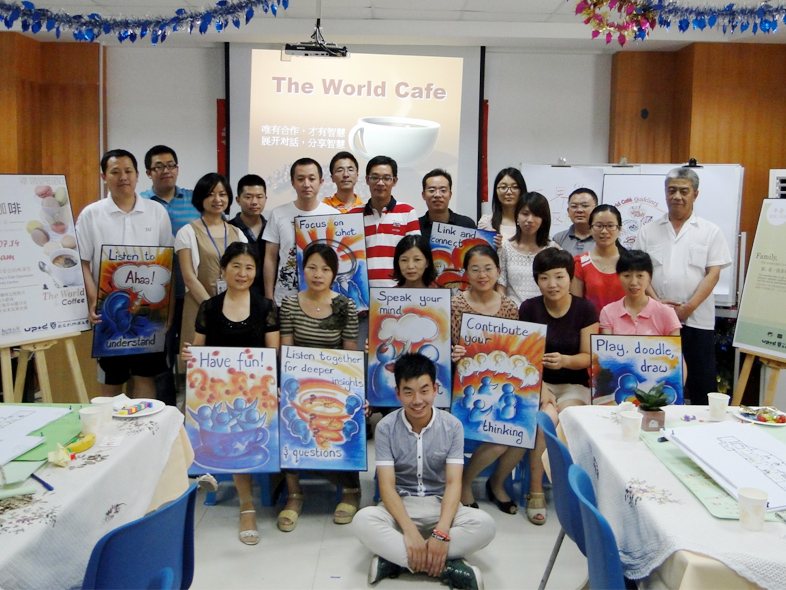 Yi Yu hosted a workshop on urban planning for local residents in 2013
From China to the Netherlands
After graduating from XJTLU in 2015, Yu went to Technische Universiteit Delft in the Netherlands for a master's degree in urban planning and design.
After earning his master's degree in 2017, he joined MLA+, an architecture and planning office in Rotterdam, as an urban designer. Over time, he has taken on the role of manager in multiple urban design projects, gaining extensive experience in urban planning and design.
The team he led won many prizes in international design competitions, including first prize in Shenzhen (China) International Design Competition for three consecutive years (2019-2022), and first prize in the Chongqing (China) International Design Competition in 2021. He also expanded the scope of his design to cities in the Netherlands and Belgium.
Yu says: "Since graduation, I have participated in urban projects of different scales, from the design of public space to the formulation of an urban development framework. I have gradually grown from a student to an independent project leader by participating in competitions and taking on development projects.
"I have also realised the important role of urban designers as we coordinate different layers of development, areas of design and opinions of all parties."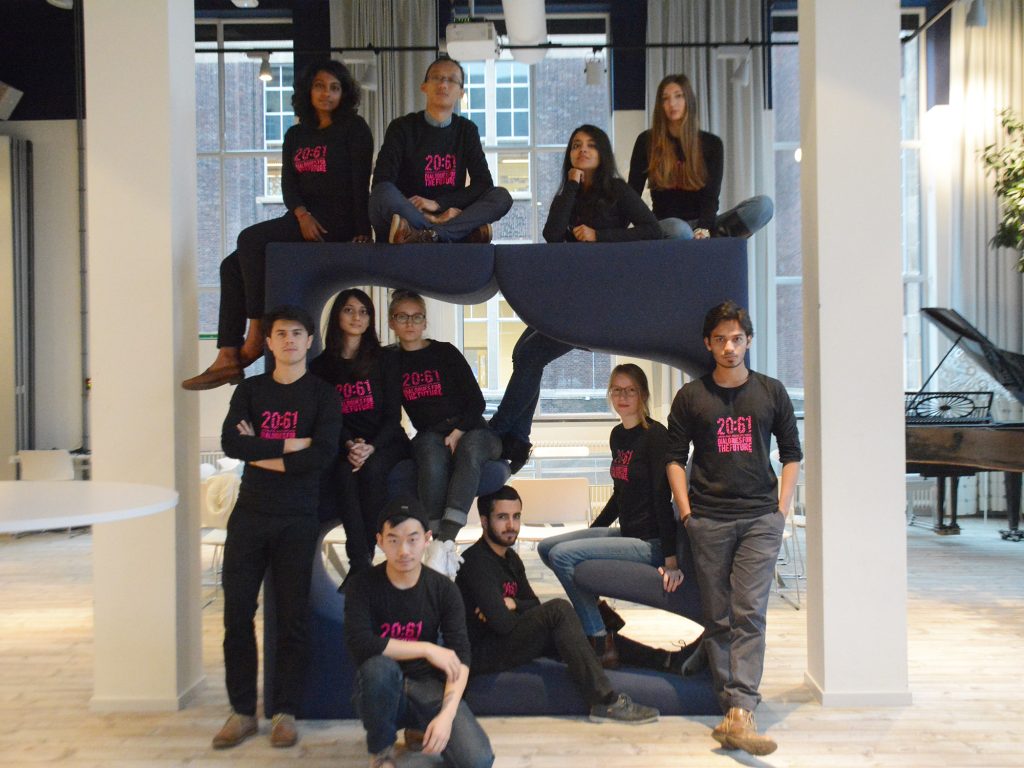 Yi Yu joined a student club at Technische Universiteit Delft
From designer to director
In 2021, Yu joined VenhoevenCS architecuture+urbanism, a design office in Amsterdam, as business director of the Chinese market and project manager of urban and architectural design.
His current work focuses on business development, project management, the overlap between the built environment and nature, and the impact of climate change on urban development. He continues to explore the research and practices of Dutch design methods in different regions.
In 2020, he co-founded the Tomorrow Workshop 1929 (明日工坊一九二九), a design and consulting company, which is dedicated to engaging in discussions about climate change, and it has gradually grown into an online platform with influence on popular science and academia.
Yu believes that urban development needs forward-looking projections, and future urban development is bound to be deeply influenced by climate change. Tomorrow Workshop 1929 is committed to broadening and popularising knowledge about cities, and exploring different design visions and narratives against the backdrop of global climate change. Its WeChat account and other social media platforms have published a number of popular science articles.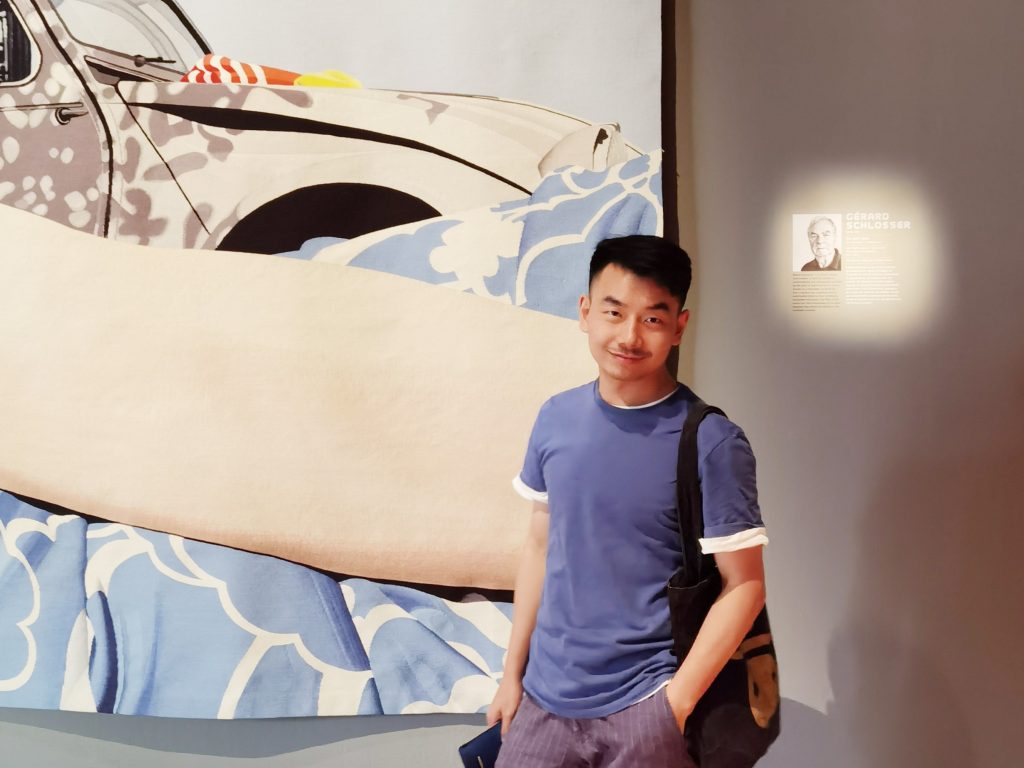 Yi Yu in Rotterdam, the Netherlands
Yu says what he's doing now is very different from what he learned at XJTLU.
"My time at XJTLU emphasised the way of thinking as an urban planner, whereas now I focus more on business development, branding, as well as the design itself.
"However, the research methods and skills that I use, and how I summarise and integrate information, are the legacies of my undergraduate study, and they have benefitted me ever since.
"Another valuable thing I learned at XJTLU is critical thinking, which is based on processing a large amount of information. With this effective method, I can look at problems that occur in my work in a critical manner."
'Find your own narrative'
During more than a decade of studying and working in urban planning and design, Yu realised that it is very important to find his own narrative and have a clear understanding of himself. Therefore, he often records his observations and thoughts through drawing, whether it's related to his work projects or things he comes across during his travels.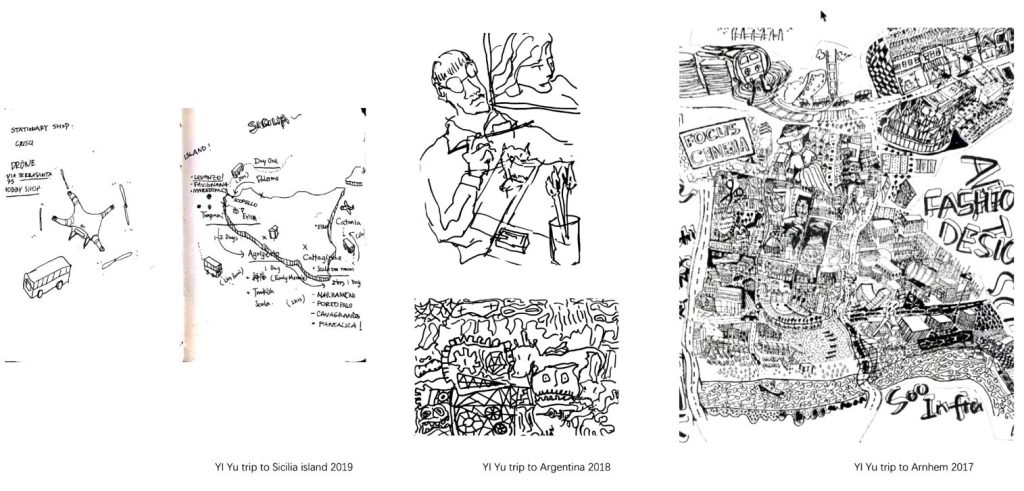 Yi Yu's drawing of his trips to Sicily, Argentina and Arnhem
He also combines some of his paintings to form a picture that displays his memories and ideas so as to reflect on and facilitate a better understanding of these designs in his own way.
"The paintings don't have to be perfect," he says. "I had never learned how to paint before university, and I only started to paint in Year Two. My painting is simply a visualisation of my ideas rather than a form of art. The content and ideas are much more important than the form."
Apart from painting, Yu also arranges his ideas by writing them down. He has published articles on several media platforms, including The Paper and Radio Netherlands Worldwide (RNW) Media, on topics including climate change, urban resilience, cities and nature.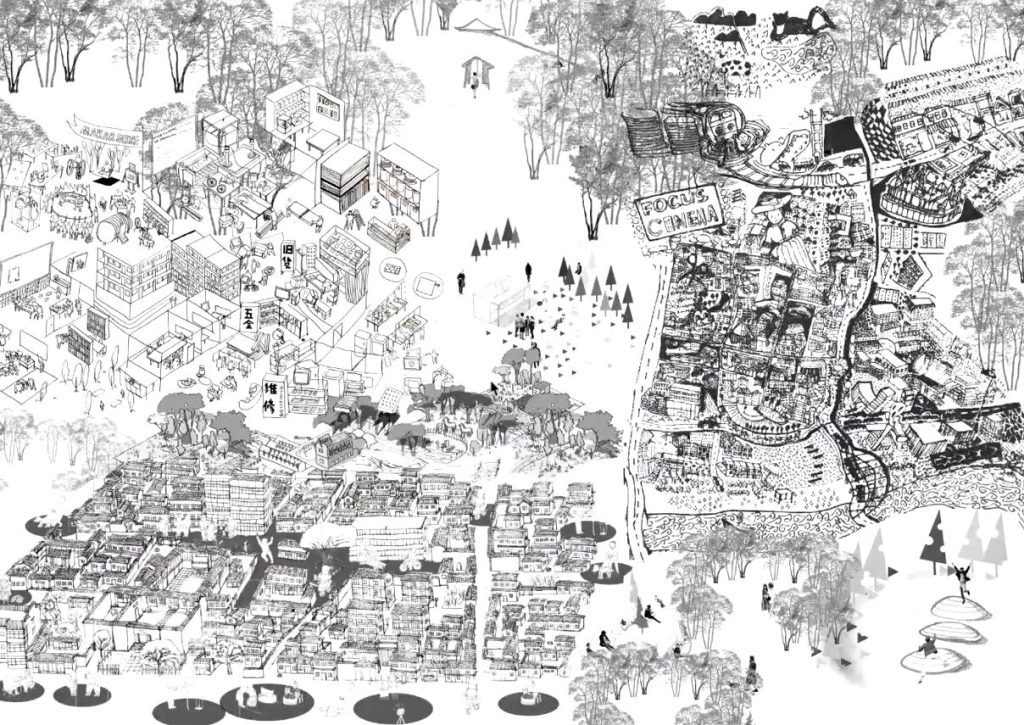 Yi Yu's drawing
One of Yu's favourite books is Self as Method: Thinking Through China and the World, written by Biao Xiang and Qi Wu.
In this book, it says understanding oneself is a tool and weapon that can be used for thinking about the outside world. For Yu, a clear understanding of himself is also his tool to communicate with the world.
"I encourage every XJTLU student – find your own way of getting inspired and organising thoughts, find your own way of telling the story of urban design, and find your own narrative," Yu says.
By Yi Qian
Translated by Xiangyin Han
Edited by Xinmin Han and Catherine Diamond
Photos courtesy of Yi Yu