The External Mentor project at Xi'an Jiaotong-Liverpool University, which creates opportunities for students to receive coaching from experienced industry professionals, has come a long way since its launch in 2009.
In that first year, the project had only 17 mentors offering one-on-one support to undergraduates in Years Three and Four. Today it has expanded to include 1,352 experts from a range of industries providing guidance to not only undergraduates in Years Two to Four but also many postgraduates, including international students.
This year, the project has entered an exciting new phase, aiming to further strengthen the connection between academic study and practical expertise, says Kun Wang, Deputy Director of the XJTLU Student Admission and Career Development Office.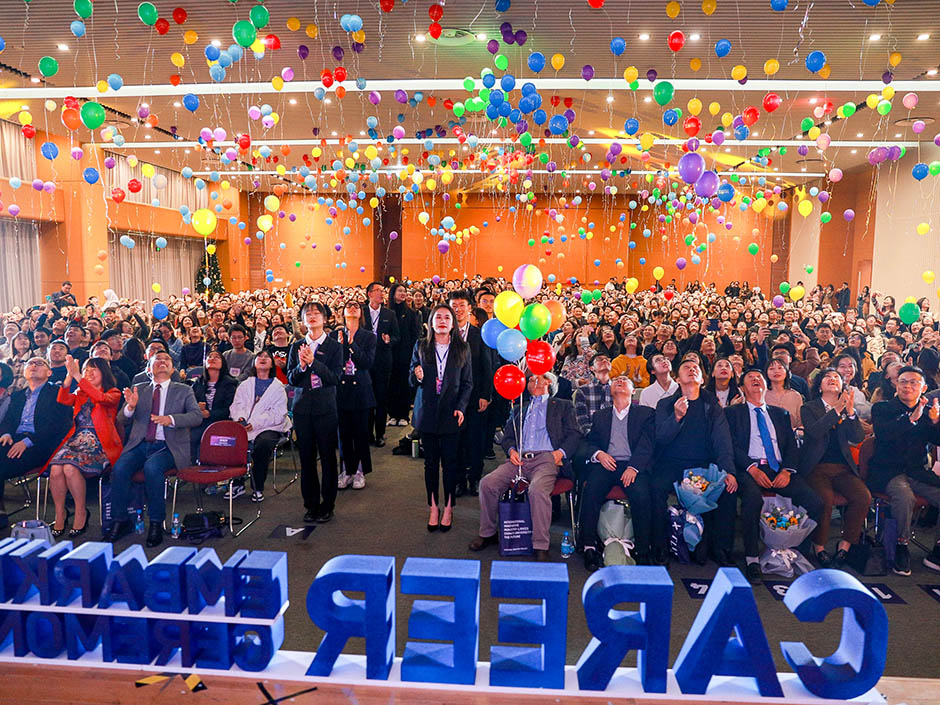 The 10th anniversary ceremony of XJTLU's external mentor project, in 2019
"After launching with a one-on-one model, we expanded the project's 2.0 phase to place more emphasis on familiarising students with different industries and introduced larger group sessions, allowing more students to benefit from the insights and professional knowledge brought by external mentors," says Wang. "We've now entered the 3.0 development stage, in which we'll explore more opportunities for in-depth cooperation between industry and education."
The focus will be on facilitating deeper integration of the resources of schools and academies, he says. Plus, to ensure the best support for students at different stages of their studies, the project will aim to better match them with mentors based on their personal interests and a mentor's industry background.
"We're working to build a platform for exchange, and we hope to build connections between the mentors and XJTLU's schools and academies that will ensure resources are utilised more effectively," Wang adds.
Rapid progress
Shanghai architect Ziyue Zhu, who has served as a mentor to XJTLU students for almost nine years, has witnessed major advancements in the types of activities and guidance offered through the mentor project.
Initially, he acted as a kind of career advisor to his mentees, but he says over time, his role has grown, allowing him to delve deeper into theories and field practice with students to build up their professional capacity.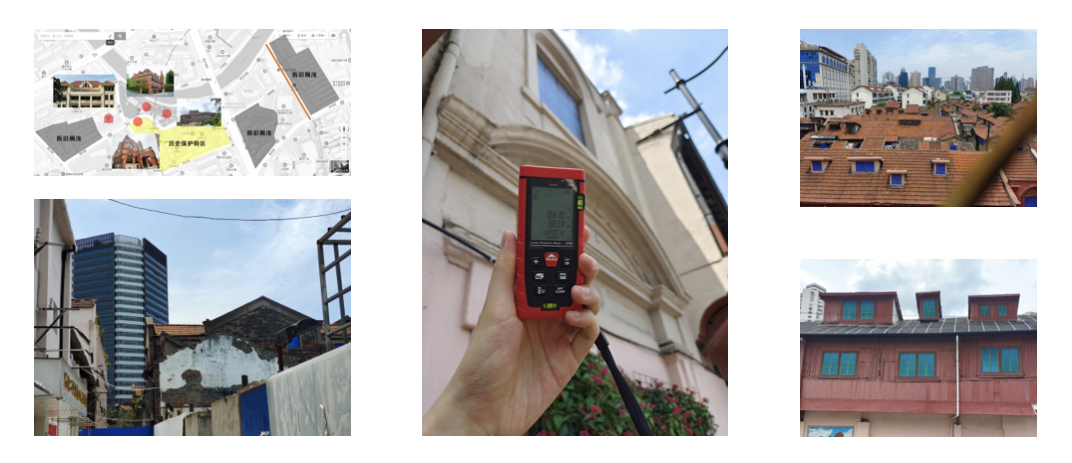 Images from a student research project led by Shanghai architect Ziyue Zhu
"Today we offer students courses and lectures concerning architectural design. For several years my company has also been recruiting XJTLU students as interns," says Zhu, a founding partner at Shanghai Jinglan Architecture Design Co.
Last summer, Zhu led a field research project in Shanghai focusing on artificial intelligence-assisted architecture and urban design in which students combined traditional theories with cutting-edge technologies to observe the flow of people within inner-city communities and changes to the spatial scale.
"It was a rare opportunity for undergraduates," says Junye He, a Year Three student at XJTLU's Department of Architecture, who braved the summer heat to take part in Zhu's project. "Activities like this can help students build their expertise, and by keeping an eye on how an industry is developing, we can be more relaxed about choosing a future career."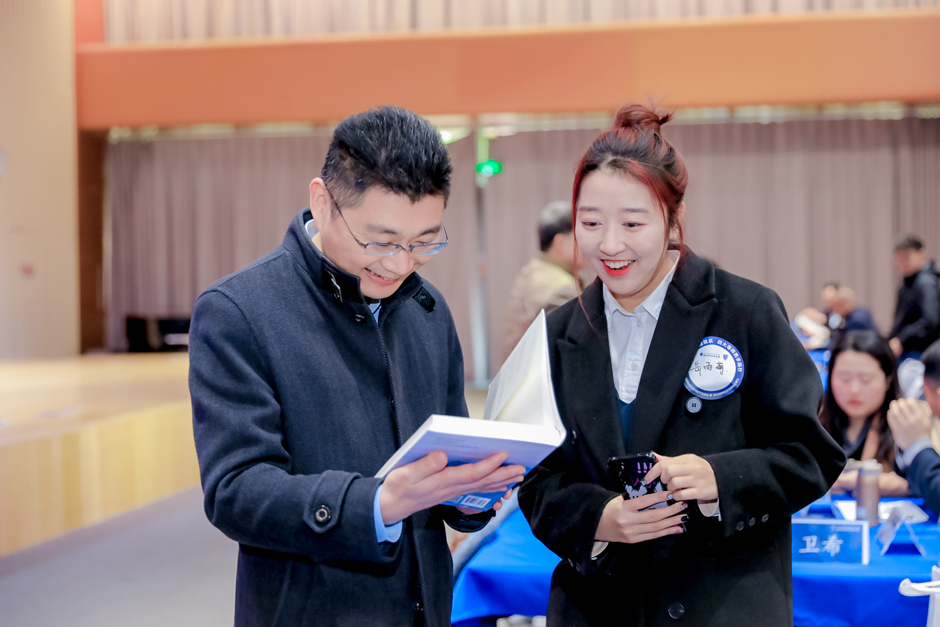 Participants at the event
And this knowledge exchange is not only a one-way street. Hongjun Chen, General Manager of Conforx Technology and a mentor leading a project that examines the potential impact of technologies such as AI, big data, and non-fungible tokens (NFTs) on the automobile industry, says his students inspire him a lot with their insights gleaned from studying the most advanced practices applied in China and overseas.
Guided self-discovery
Last month, XJTLU's Employment Centre and Student Development Advice Centre co-organised the XJTLU External Mentor and Development Advisor Exchange Meeting and the 2022 Outstanding External Mentor Awards Ceremony. The event gathered mentors from seven schools and academies, including International Business School Suzhou, XJTLU Wisdom Lake Academy of Pharmacy, the School of Humanities and Social Sciences, and the Academy of Future Education, to discuss how to further develop the mentor project.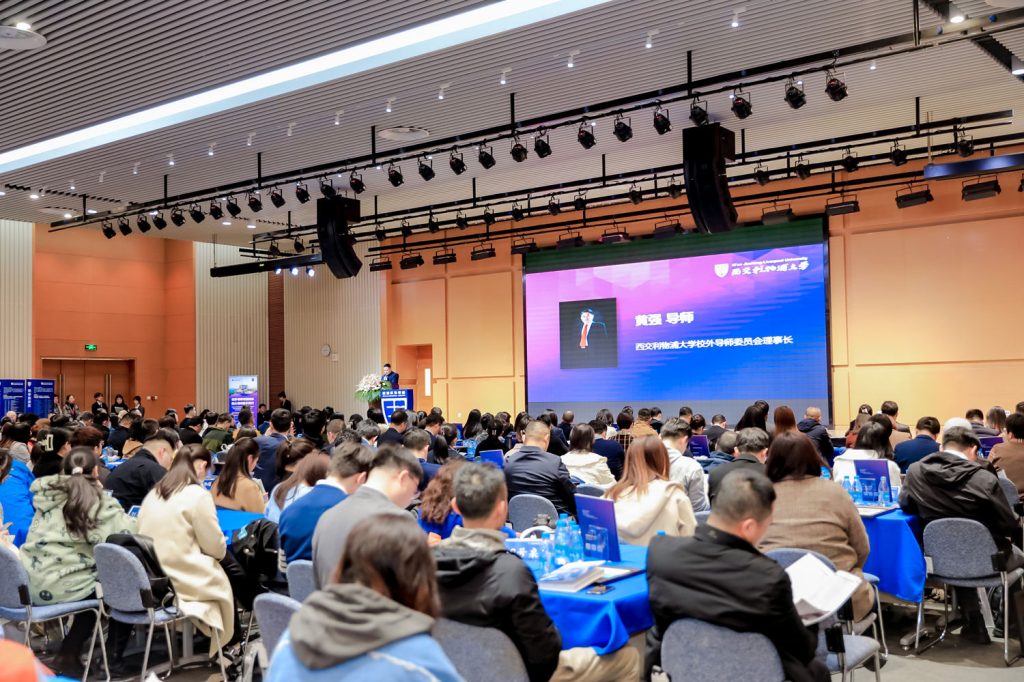 XJTLU External Mentor and Development Advisor Exchange Meeting
Speaking at the meeting about the project's conceptual framework, Dr Qijian Xie, Director of Student Affairs, stressed that interaction with others and receiving feedback are essential to personal growth, as individuals can learn about themselves and gain greater awareness of their role in society. Mentors serve as "important others" who can guide students as they grow, he said.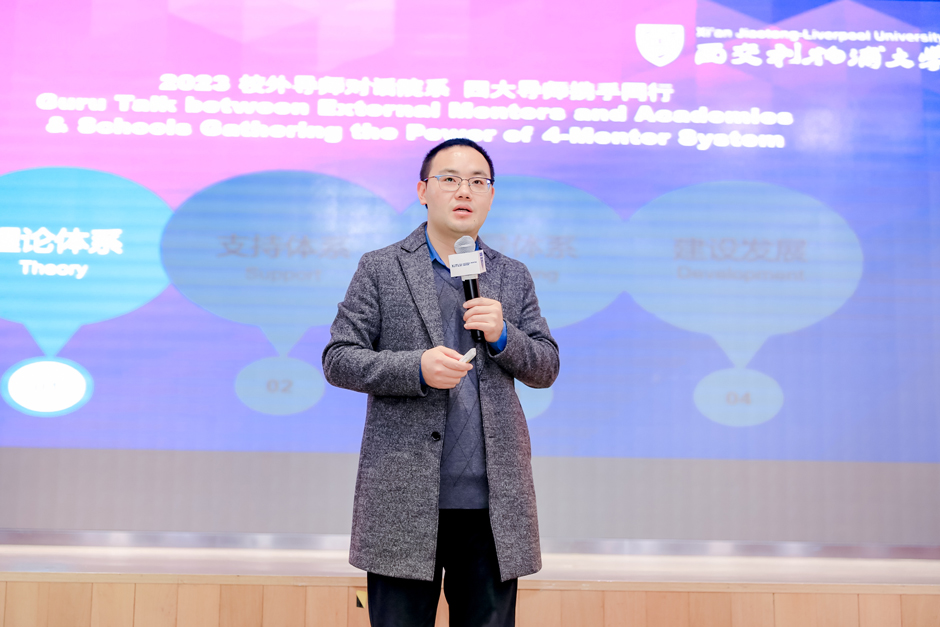 Dr Qijian Xie
Qiang Huang, Chair of XJTLU's External Mentor Committee, adds: "External mentors serve as bridges to help XJTLU students manage the transition from school to the highly complicated and competitive world beyond. In doing so, we hope to produce capable students who can contribute to social development in a wider sense."
By Liu He
Translated by Xueqi Wang
Edited by Luyun Shi and Patricia Pieterse
Photos courtesy XJTLU Admissions and Employment Development Office