"Come on, come on!" "Great shot!" "You can do it!"
Bursts of cheer sound from Xi'an Jiaotong-Liverpool University (XJTLU)'s gymnasium and sports field as students from different universities compete in the fourth XJTLU Cup sports tournament.
The competition, hosted by XJTLU, recently brought together 450 athletes from five Sino-foreign universities in China, promoting friendship and sports culture among students and spectators.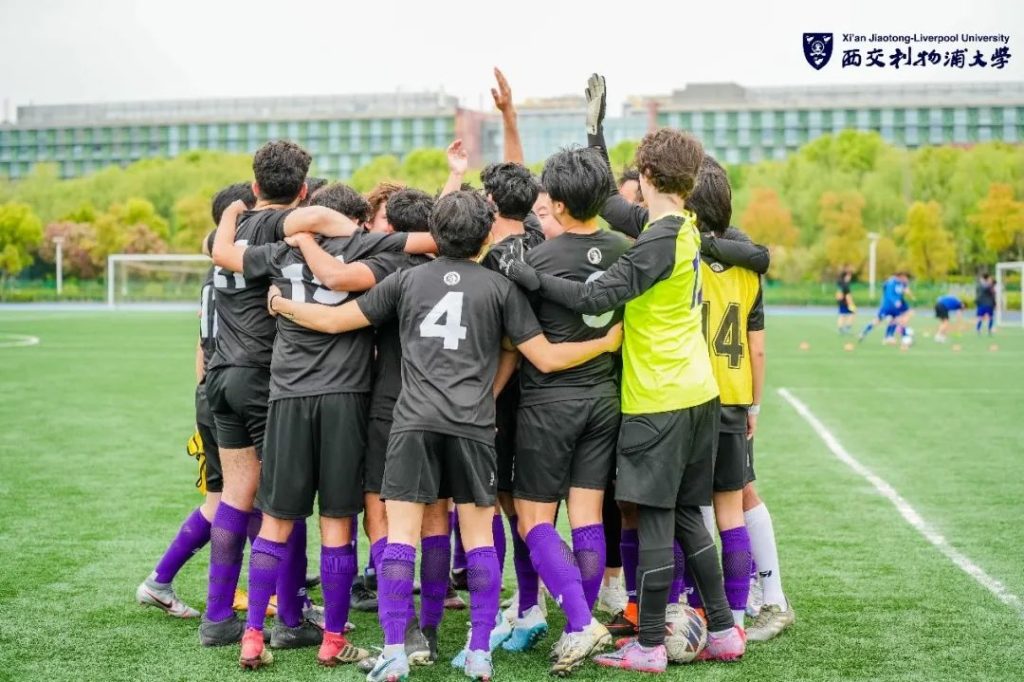 The NYUSH football team prepares to take the field
The annual event is co-organised by XJTLU's Sports Centre, Student Club Support Centre, Club Programme Office with the cooperation of various sports clubs. This year it included teams from XJTLU, Duke Kunshan University (DKU), New York University Shanghai (NYUSH), the University of Nottingham Ningbo China (UNNC), and Wenzhou-Kean University (WKU).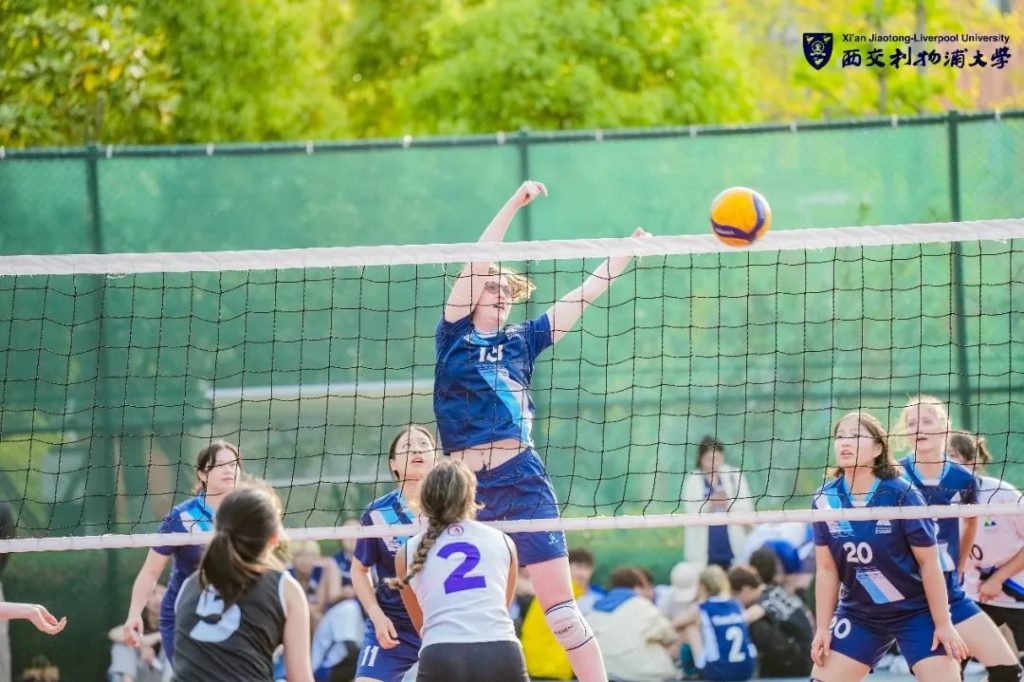 The DKU women's volleyball team in action
Athletes competed across six sports – basketball, volleyball, football, tennis, badminton, and table tennis – over one action-packed weekend, all watched by enthusiastic supporters from XJTLU and the visiting universities.
"Compared with games I've played previously, what sets the XJTLU Cup apart is that it puts more emphasis on internationalisation," says Jessica Quinn, one of the stand-out performers for the UNNC women's basketball team. "It gives me the opportunity to meet athletes from different countries, regions, and universities."
Xuang Bao, a Year Two student on the XJTLU badminton team, agreed, adding that the tournament "teaches me something I could never gain practising on my own".
"We have been looking forward to this for a long time," says Yifei Sun, a badminton player from WKU. "It's a valuable experience, and I hope we can play more tournaments in the coming years."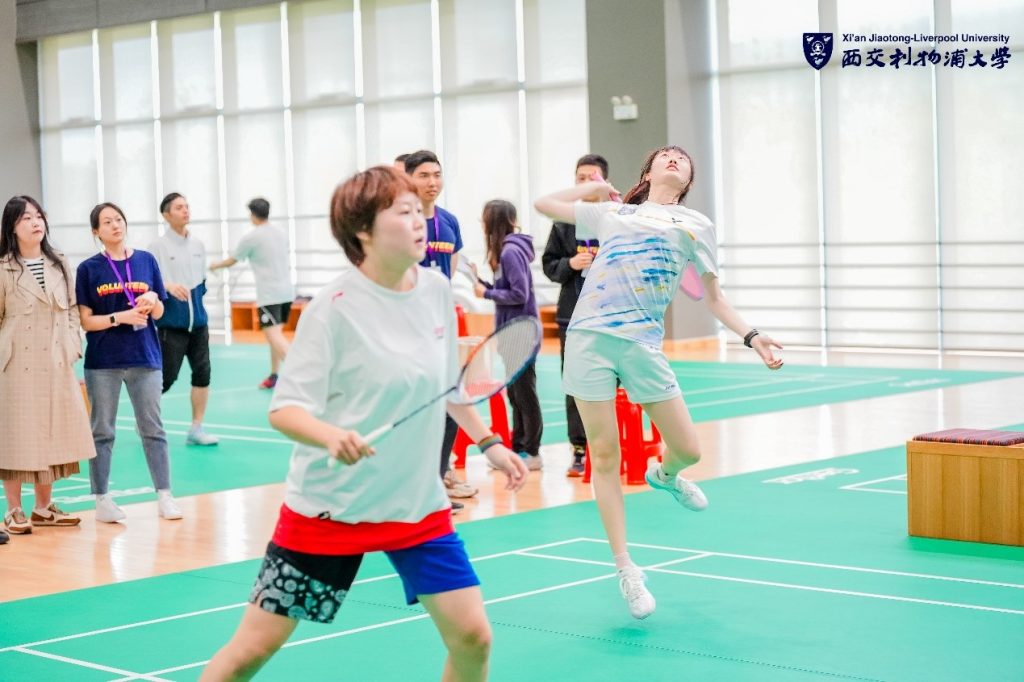 Badminton players from XJTLU face off against their opponents
XJTLU's football pitch was the scene for some of the tournament's most energetic performances.
"The games really help bond students from all countries," says Felipe Silvestri, a member of the DKU men's football team. "Though we come from different regions and speak different languages, we have the same passion, so can enjoy the sports together."
The NYUSH men's football team encourage their teammates
Lingen Han, a tennis coach from the XJTLU Sports Centre who was in charge of the tournament's tennis matches, says the tournament attracted many talented athletes and that he was pleased to see every player show their strength and face up to the challenge.
"The most special thing," adds Yuejia Liu, captain of the XJTLU table tennis team, "is that everyone showed a strong sense of honour for their team. Everyone was fighting for their school."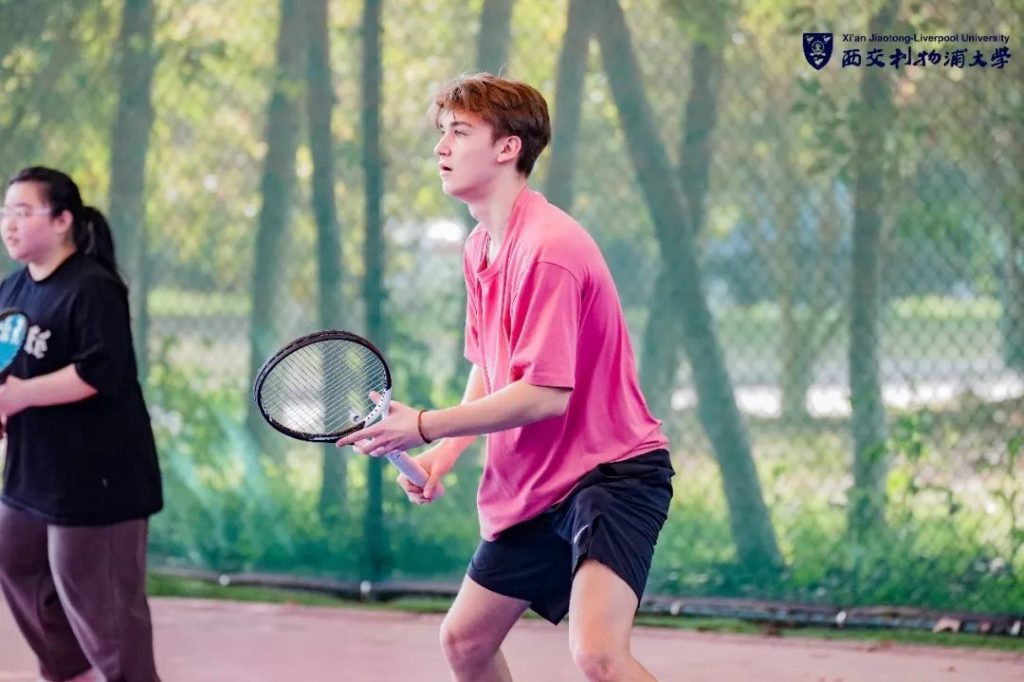 A tennis player from XJTLU gets ready to strike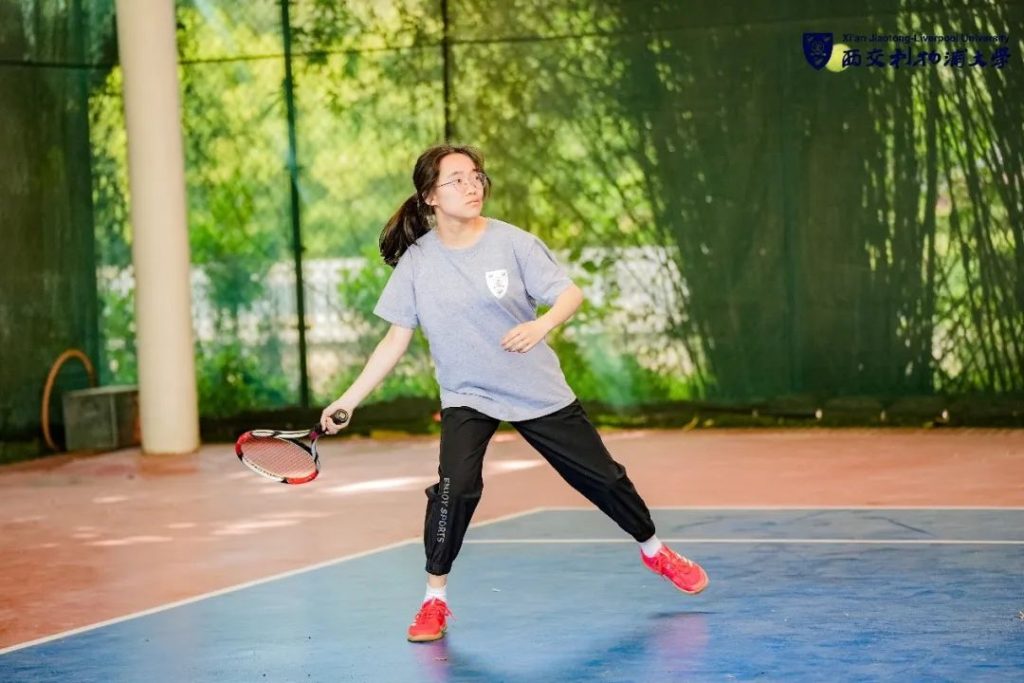 An XJTLU tennis player has her eye on the ball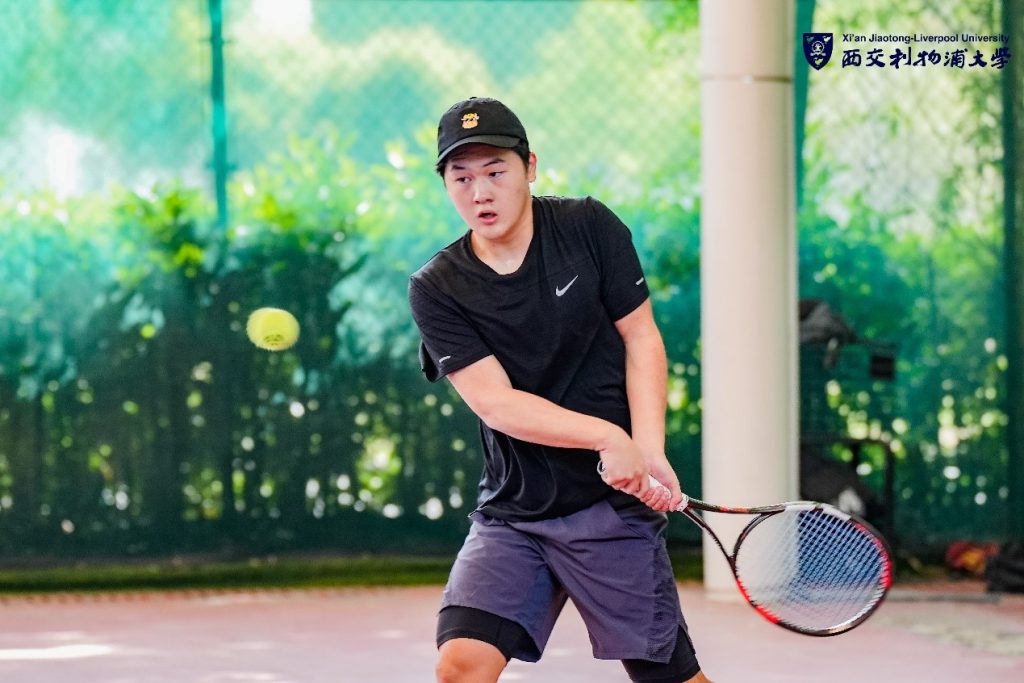 A XJTLU tennis player swings his racquet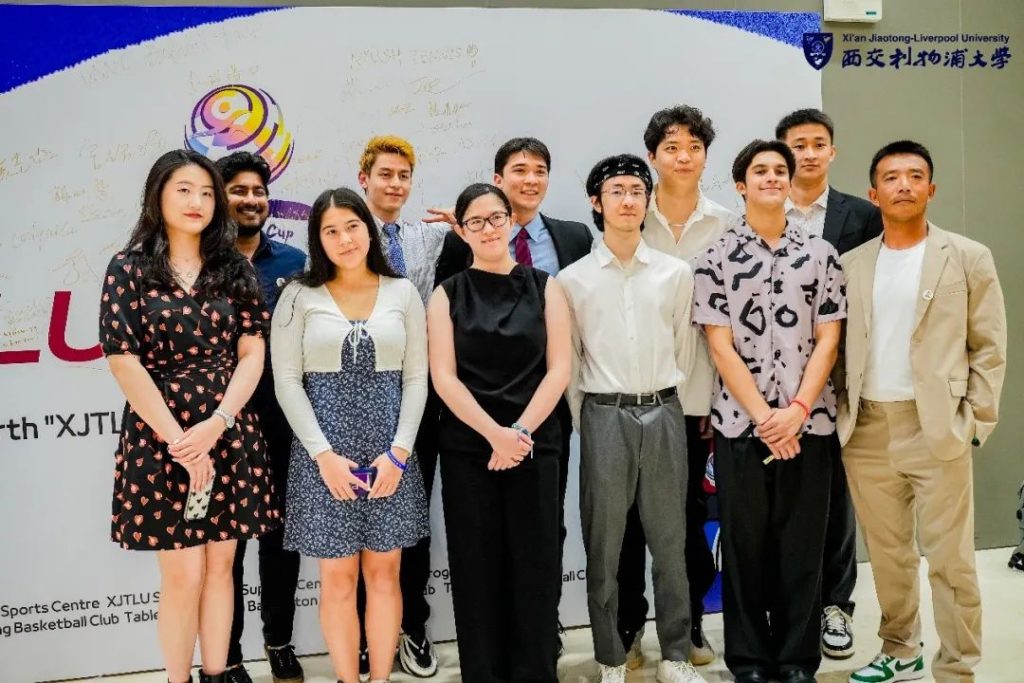 The NYUSH tennis team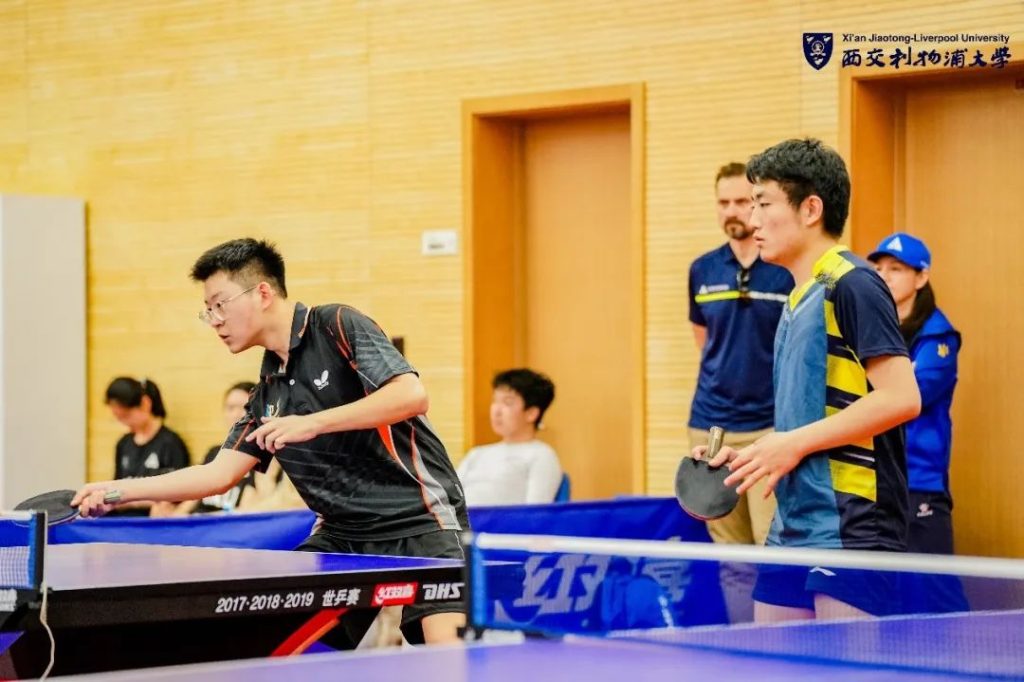 The XJTLU men's table tennis team focus on the game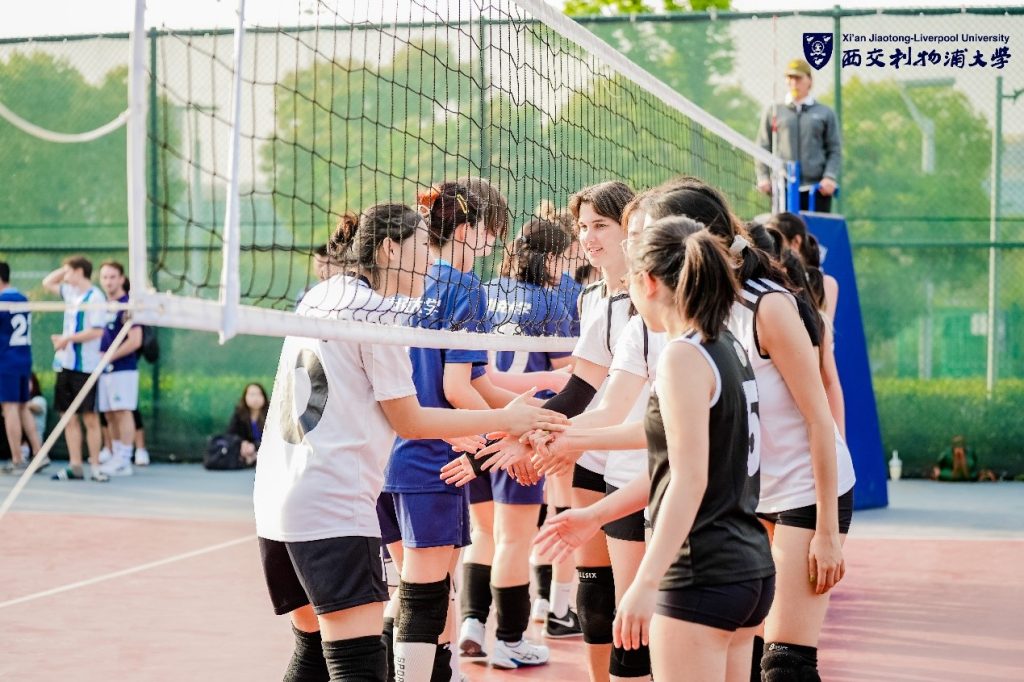 The NYUSH and DKU women's volleyball teams shake hands after the match
At the end of the two-day tournament, XJTLU had won first place in men's basketball, table tennis, and volleyball; second place in badminton, women's basketball, football, and tennis; and third place in women's volleyball. The MVP trophy went to Ranpeiqi Chen, goalkeeper for the XJTLU men's football team.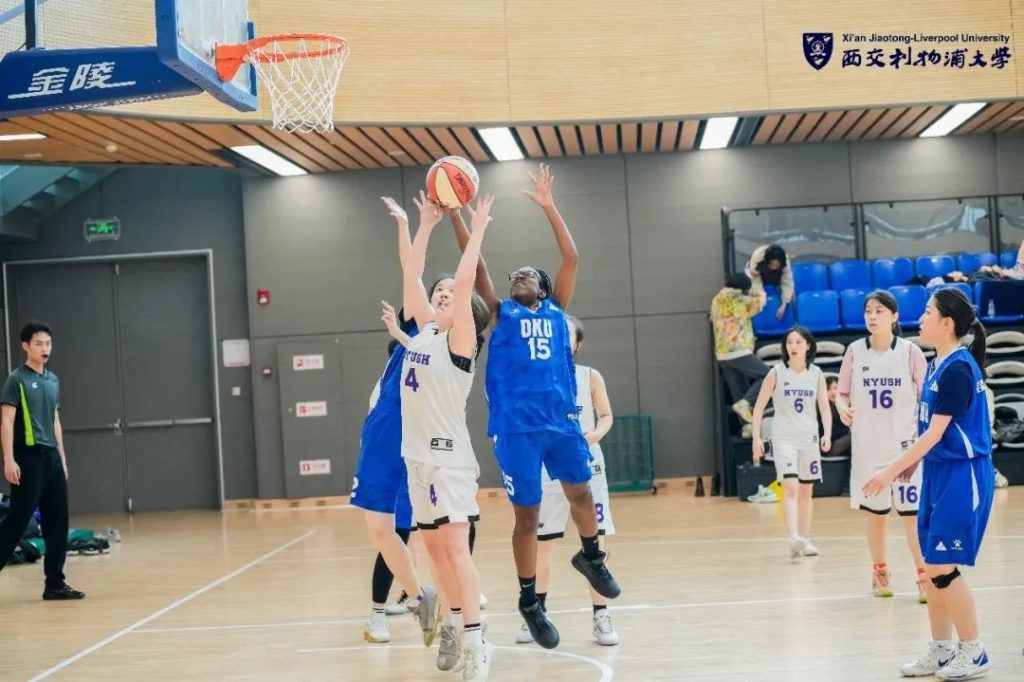 The DKU and NYUSH women's basketball teams fight for the ball
The NYUSH and DKU men's volleyball teams battle it out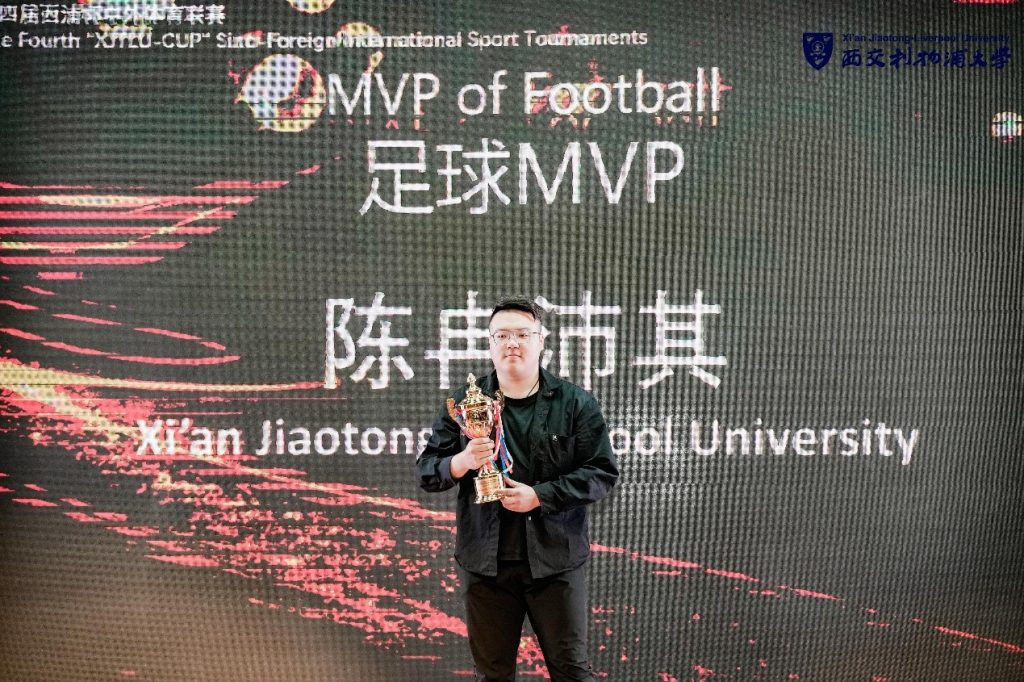 The football MVP collects his trophy
Medals and trophies were presented by Dr Zarko Krkeljas, Director of Athletics at DKU; Luis Wang, Senior Manager for Athletics and Fitness, and Nicole Wu, Athletics and Fitness Senior Programme coordinator, at NYUSH; Prathiv Kholia, Sports Participation Manager, and PE Manager Shuai Liang from UNNC; Xinyu Hao, Head Coach of WKU men's basketball team; and Xinhong Wang, Manager of the XJTLU gymnasium.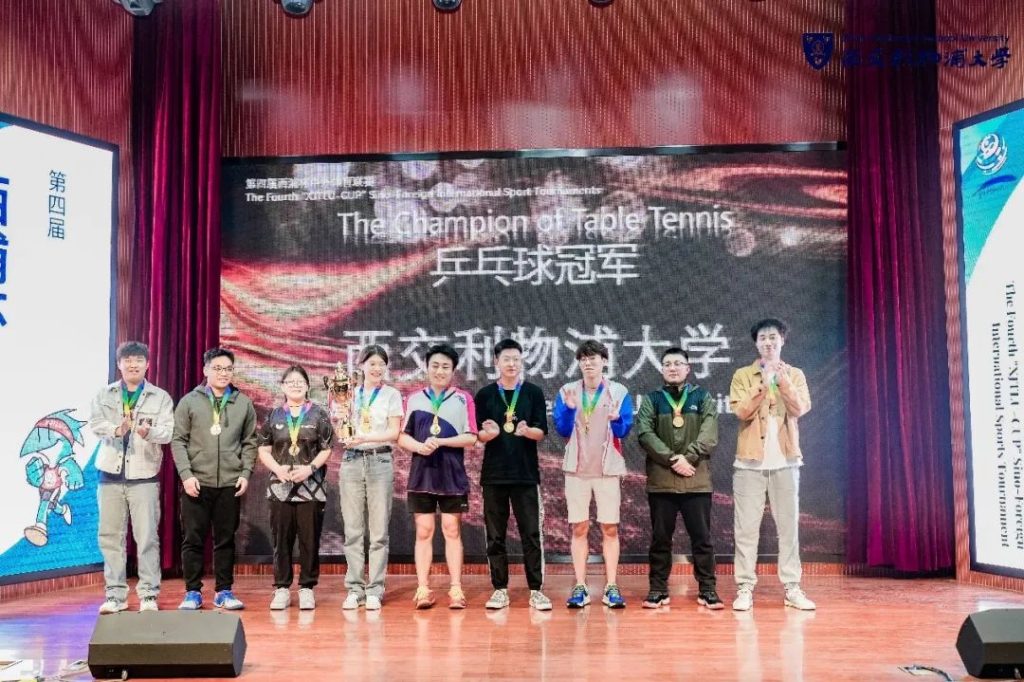 The table tennis champions collect their medals
In addition to the sporting contest, participants were also able to socialise at a pre-tournament party. During the event, Professor Qiuling Chao, Vice President of XJTLU, welcomed the athletes, coaches, referees, and other guests, and pointed out that the promotion of physical exercise and sport spirit are of great significance to campus culture.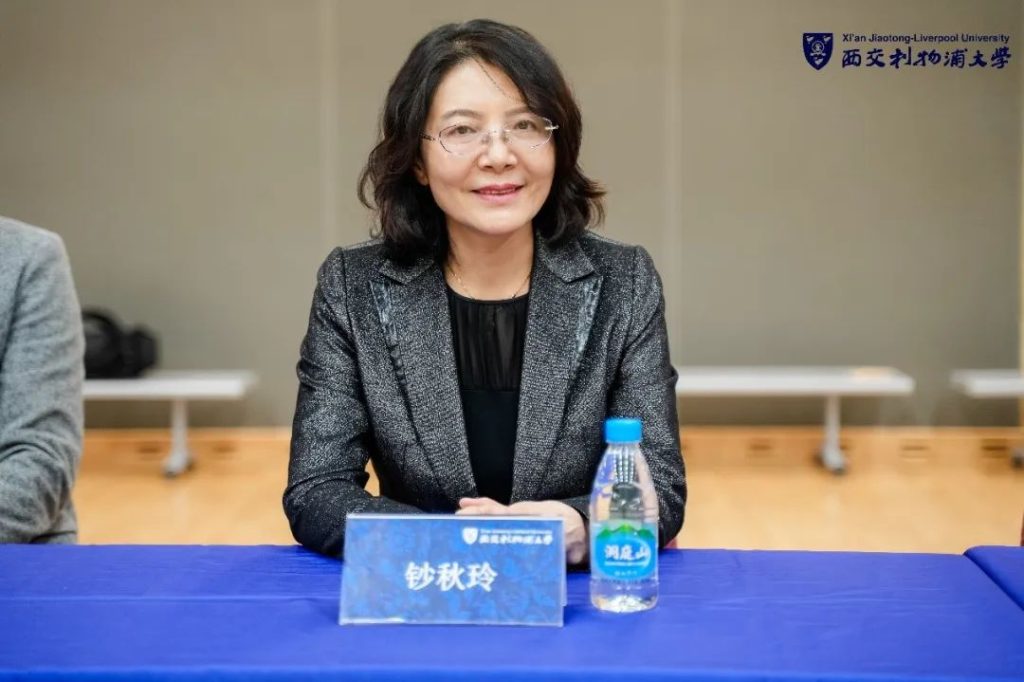 Professor Qiuling Chao
"When students participate in sports events, it can relieve stress and improve their life balance. It gives them a chance to do something besides studying," says Bo E Cheong, a Year Three XJTLU student from Malaysia. "It felt good meeting students from other Sino-international universities."
By Junze Xu
Additional reporting by Xinyi Wu and Bo E Cheong
Translated by Xiangyin Han
Edited by Qiuchen Hu, Catherine Diamond and Xianghui Li
Photos courtesy of XJTLU Sports Centre