In April 2023, the sixth Suzhou Jinji Lake Biennale officially opened with three thematic exhibitions. One of the exhibitions, titled "We are better off", features Xi'an Jiaotong-Liverpool University's piece Cabanons on the third floor of the Suzhou Center Mall. The exhibition will run until 25 June.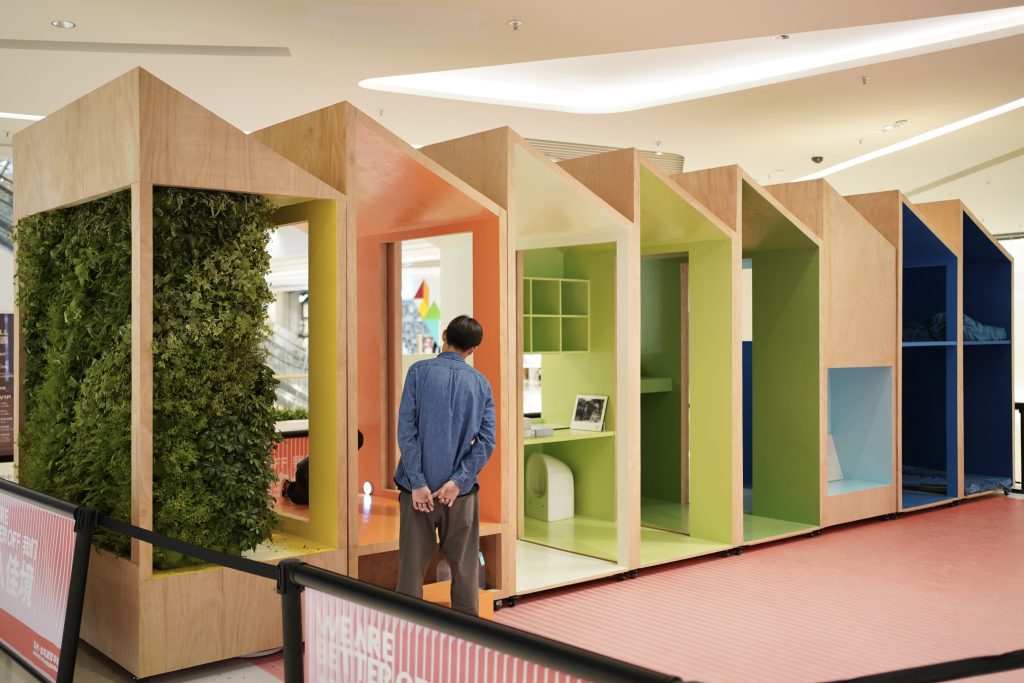 Cabanons in Suzhou Center Mall
Cabanons is designed by Teo Hidalgo Nácher and Dong Chen from XJTLU's Design Research Centre. It pays tribute to Le Corbusier, one of the most prestigious architects of the 20th century, by reinterpreting Le Cabanon, the house he built for his wife and himself on the coast of France in 1951.
The exhibition, in collaboration with Le Corbusier Foundation and Qu Art Museum, also includes the model of Le Cabanon and 29 of the architect's manuscripts.
"We are better off" unites 38 world-renowned artists, designers, and art institutions from 16 countries and presents 177 artworks in various forms, including sculptures, installations, paintings, manuscripts and multimedia art. Ninety per cent of the artworks are presented for the first time in China.
Le Corbusier was an advocate of modernist architecture and the father of functionalism. In 2016, UNESCO added Le Corbusier's architectural works to the World Heritage List, calling them "an outstanding contribution to the modernist movement". Le Cabanon is the smallest architecture among the 17 listed works.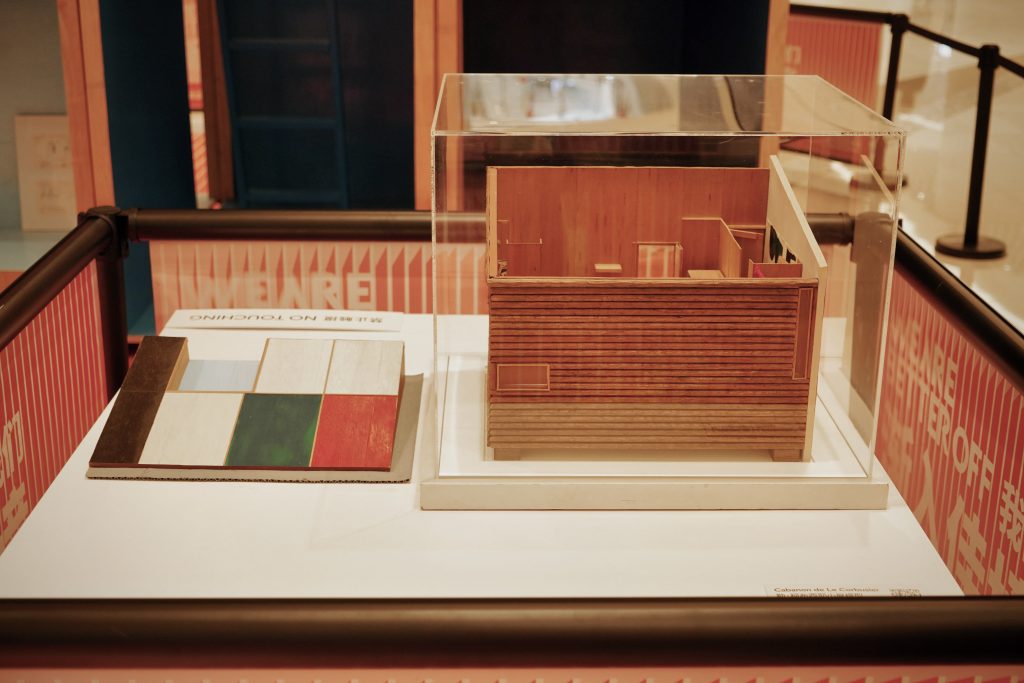 The model of the original Cabanon
According to Teo Hidalgo Nacher, Director of XJTLU Design Research Centre and Assistant Professor at XJTLU's Department of Architecture, the original Le Cabanon occupies around 13 square metres, which is 3.66 x 3.66 metres excluding the entrance space and is still considered as the minimum and most flexible dimension for a room able to incorporate different living functions.
He says: "Our proposal follows the dimensions of the original house and is divided into eight modules, each equalling the size of a bed. The modules are built with plywood as the interior material and then painted following Le Corbusier's colour palette.
"It incorporates a system of wheels which allow them to be reconfigured in different layouts depending on the needs of the inhabitants and contextual conditions. It also includes the presence of non-humans which is exemplified by a large bird's nest.
"It's a series of equal and diverse spaces that multiply their relationship with the surroundings, exploring the possibilities of contemporary forms of dwelling inspired by the original Cabanon."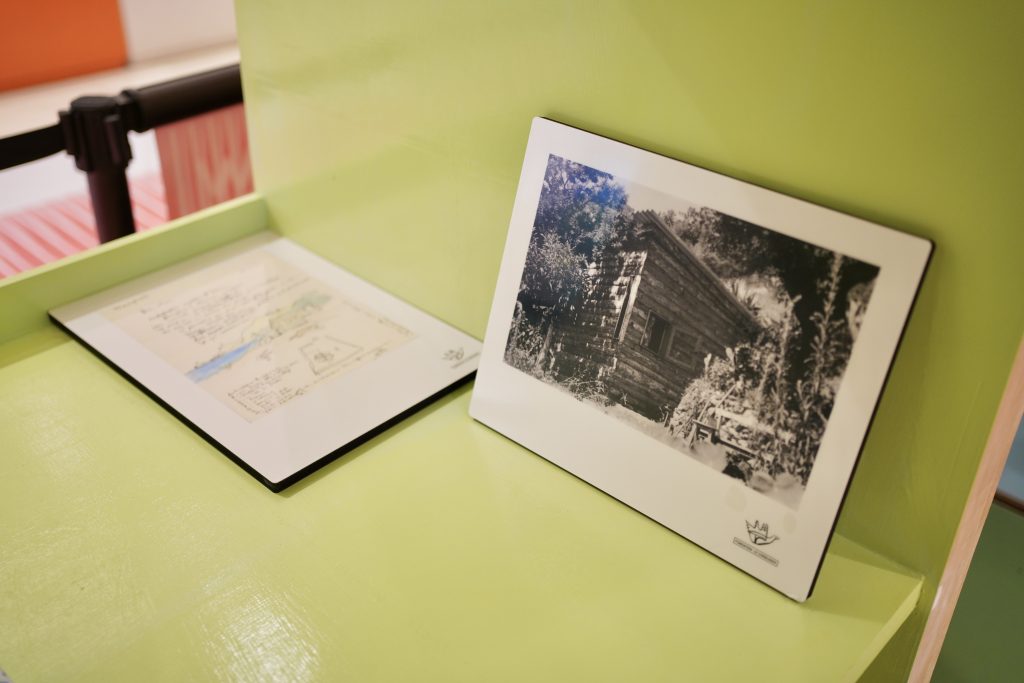 Le Corbusier's manuscript and the photo of the original Cabanon
The XJTLU design team consists of Teo Hidalgo Nácher, Dong Chen, Shuhan Chen, and Yihan Su.
By Yi Qian
Edited by Xinmin Han and Catherine Diamond
Photos by Yi Qian