On 28 March, a ceremony was held at XJTLU to celebrate the University becoming Suzhou Museum's Cultural Education Practice Base. At the event, the shoots of a 400-year-old wisteria cultivated by Zhengming Wen, a renowned Chinese artist and calligrapher in the Ming Dynasty, were planted on XJTLU's campus, symbolising Suzhou's cultural history and heritage.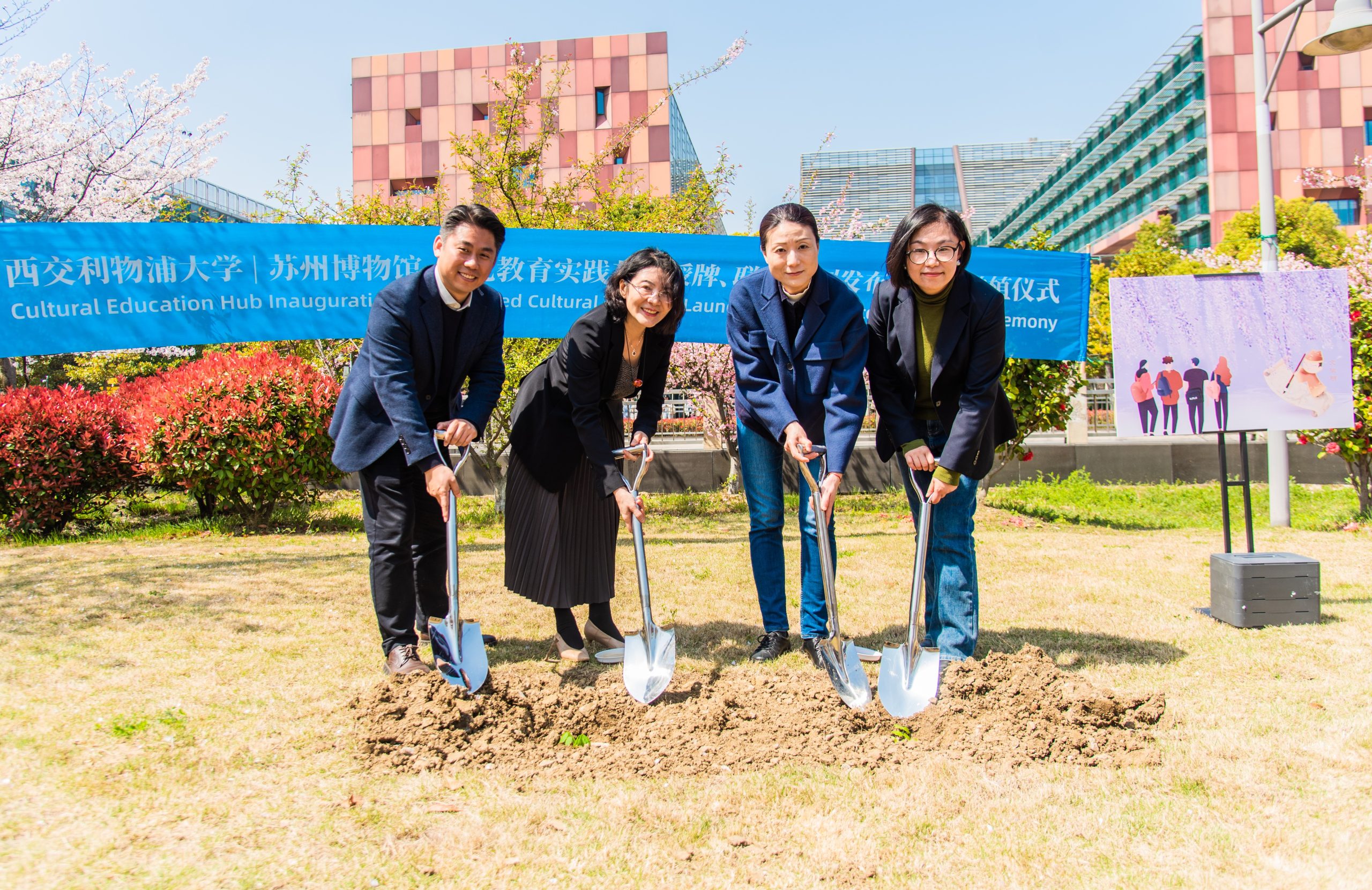 Professor Qiuling Chao (pictured below, right), Party Committee Secretary and Vice President of XJTLU, said: "As one of the country's first high-level museums, Suzhou Museum has cooperated with the University for years in lectures and volunteer programmes, practising the 'sending museums to campuses' initiative proposed by the National Cultural Heritage Administration.
"With XJTLU becoming Suzhou Museum's Cultural Education Practice Base, I believe that the cooperation between the two parties will move to the next level."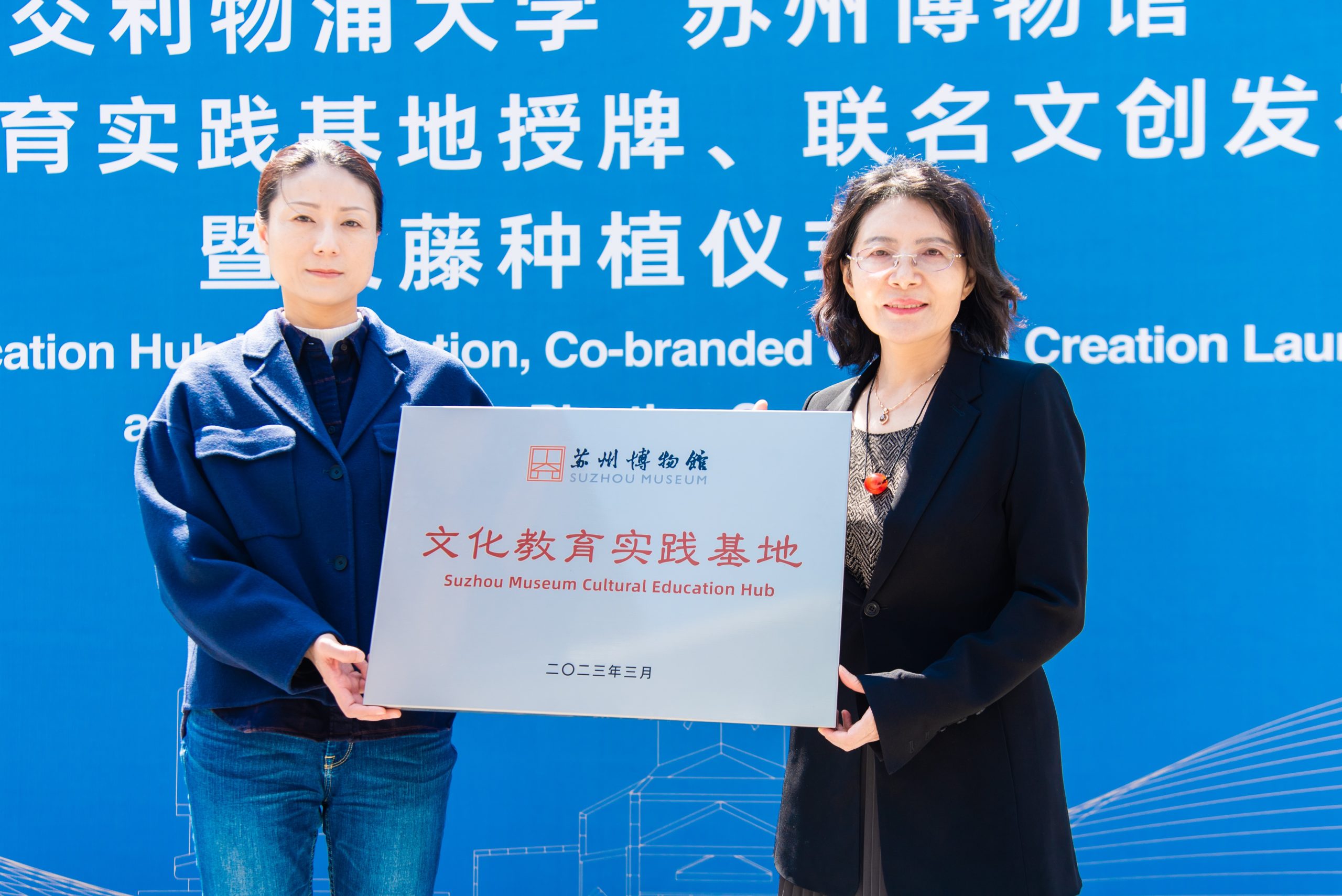 More than 400 years ago, Zhengming Wen, who was then known as one of the four most talented men in Southern China, cultivated a wisteria for his friend, Xianchen Wang, at the Humble Administrator's Garden.
Four centuries later, when Ieoh Ming Pei, who was honoured as "one of the last masters of modernist architecture", designed Suzhou Museum at age 85 he also planted some shoots of the wisteria there.
Pei explained that he planted the wisteria to pass on the city's cultural heritage and to endow the new Suzhou Museum building with a soul. "Traditional gardens are the only windows to ancient Suzhou," he said.
In 2020, the wisteria cultivated by Zhengming Wen was selected by Suzhou Museum as one of the three cultural relics and presented at National Cultural Heritage, a show produced by China Central Television.
The living heritage that carries Suzhou's history inspired the Suzhou Museum Merchandise Development Team to design a series of goods popular among visitors, such as wisteria seeds, which also help spread the stories of Suzhou literati and culture.
The merchandise jointly developed by Suzhou Museum and XJTLU Museum was released at the event.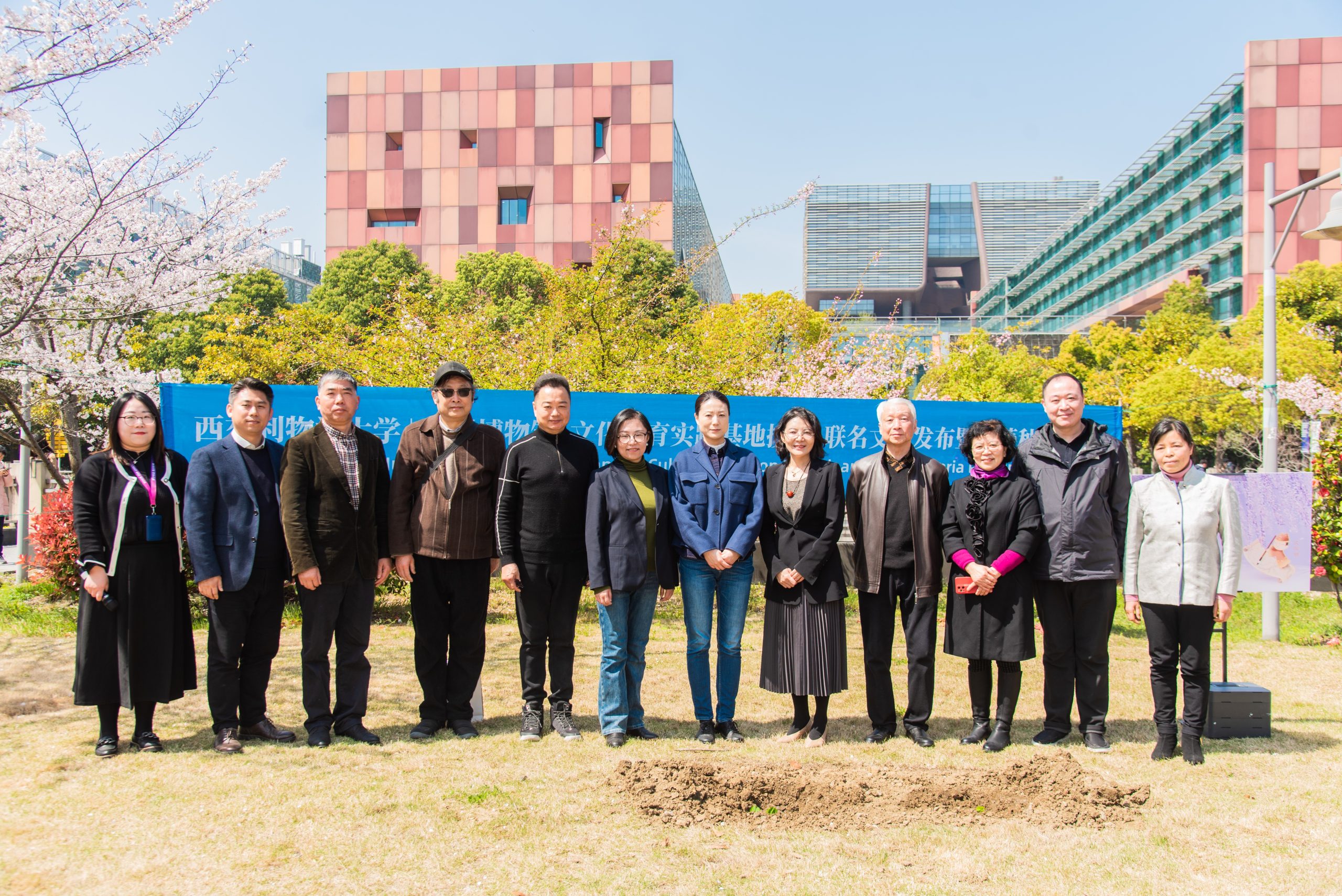 Xiaoting Xie, Director of Suzhou Museum, says: "The cooperation and exchange between Suzhou Museum and the University will draw upon the best of the two parties to build a platform that integrates industry, education and research.
"We'd like to advance the conservation and innovation of Suzhou culture, thus better inheriting and promoting the cream of traditional Chinese culture. By combining university education with museum education, we'll be able to complement each other and grow together. It's a win-win situation."
Xin Xu, Director of XJTLU Museum, says that XJTLU will have broader and deeper cooperation with Suzhou Museum in the future. The two parties will keep innovating and enriching the areas where they work together and benefit from each museum's features.
The alliance plans to develop educational strategies; share resources, including exhibitions; and facilitate academic exchanges.
Han Jiang, Head of Suzhou Museum's Merchandise Development Team, and representatives from the XJTLU Campus Culture Committee also attended the event.
By Jianeng Yeng
Translated by Xiangyin Han
Edited by Bo Kou, Catherine Diamond and Patricia Pieterse