The "Morphema" exhibit, curated by Xi'an Jiaotong-Liverpool University (XJTLU), was designed to show the "minimum form of existence" and was on display at the fourth Zijin Award College Student Design Exhibition (CSDE) in Nanjing.
The design was awarded First Prize in the Best Exhibition Award out of 136 entries.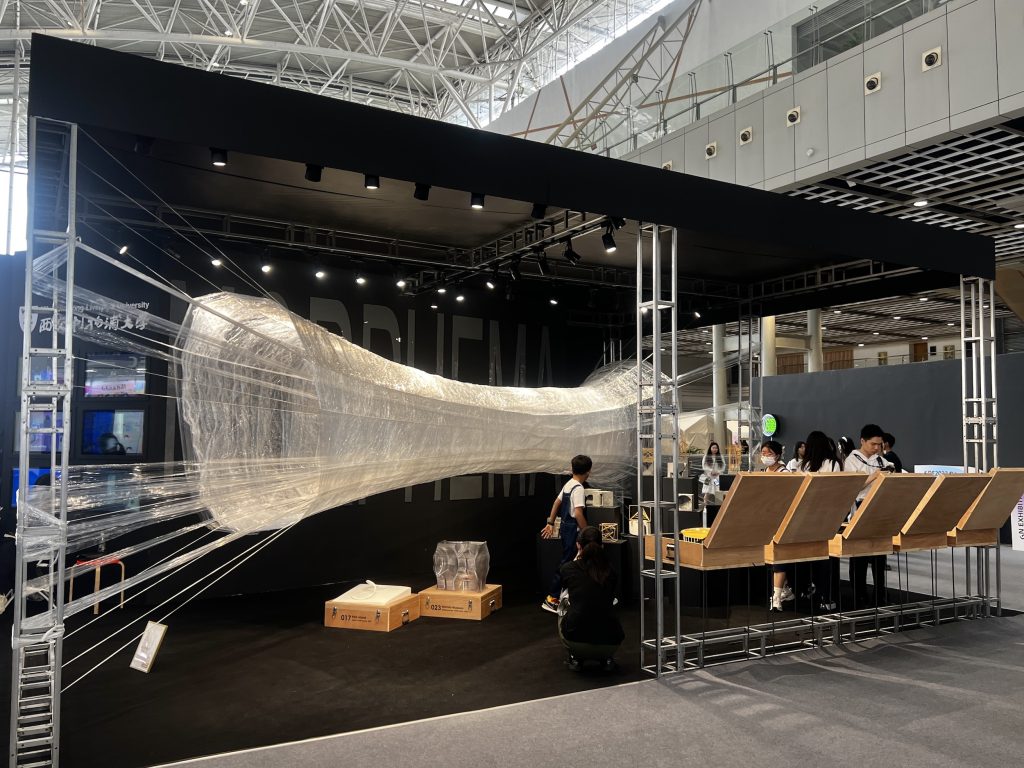 First held in 2019, CSDE is now the biggest platform in China that gathers university students to showcase their design talents and creativity. This year, around 200 universities displayed over 33,000 artworks, attracting up to 50,000 visitors within three days.
The other two first-prize winners of the Best Exhibition Award are the Central Academy of Fine Arts and Nanjing Normal University. In 2020, XJTLU also won first prize in the second College Student Design Exhibition.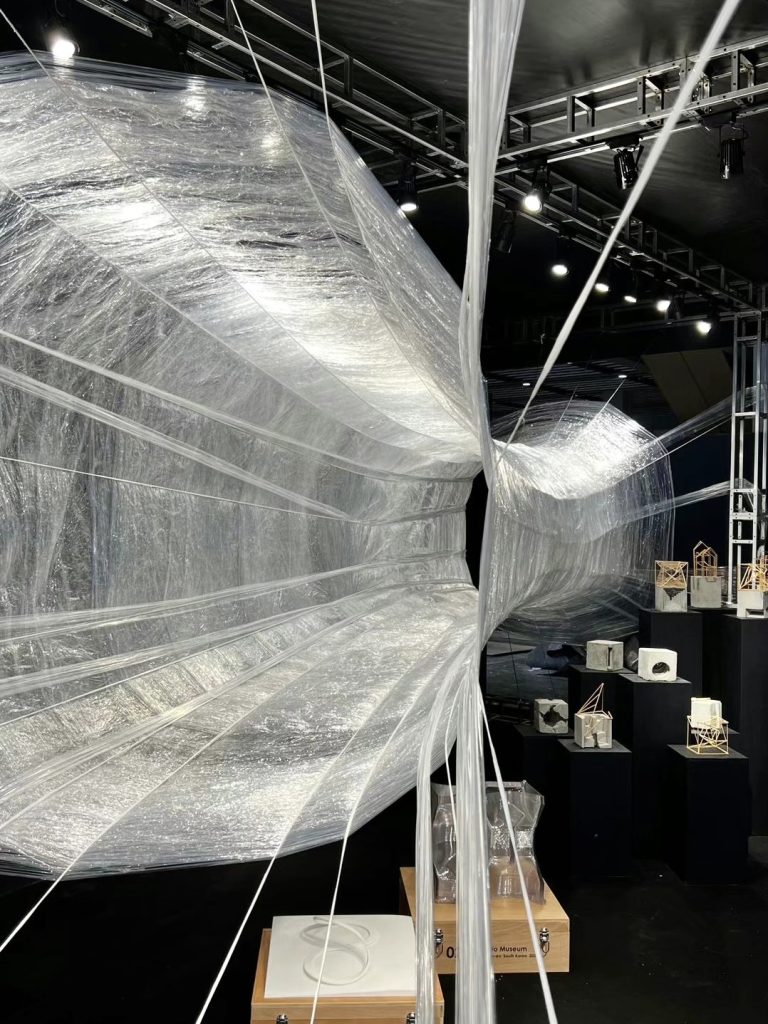 Dr Juan Carlos Dall'Asta, Associate Professor at XJTLU's Department of Architecture and a member of the XJTLU design team, says that "Morphema" is a word they created that can be translated as "the action of form".
"We used a very common everyday material, kitchen plastic wrap, to create 'Morphema'. It is the most straightforward and elementary shape you can obtain with a material like that.
"'Morphema' can be considered as the minimum of existence. We didn't set out to create a specific form, and from our perspective, the process of making it was more important than the final result.
"It shows that we can create something interesting with a material that you never think could do that," he says.
Another member of the team, Giancarlo Di Marco, Senior Associate Professor at the Department of Architecture, adds that the installation is the minimal surface they can build given the anchor points used in its construction.
He says: "We wanted it to be totally different from any other university's design or standard exhibit, and we wanted it to be iconic enough to attract visitors. It worked really well, and people were very curious about it."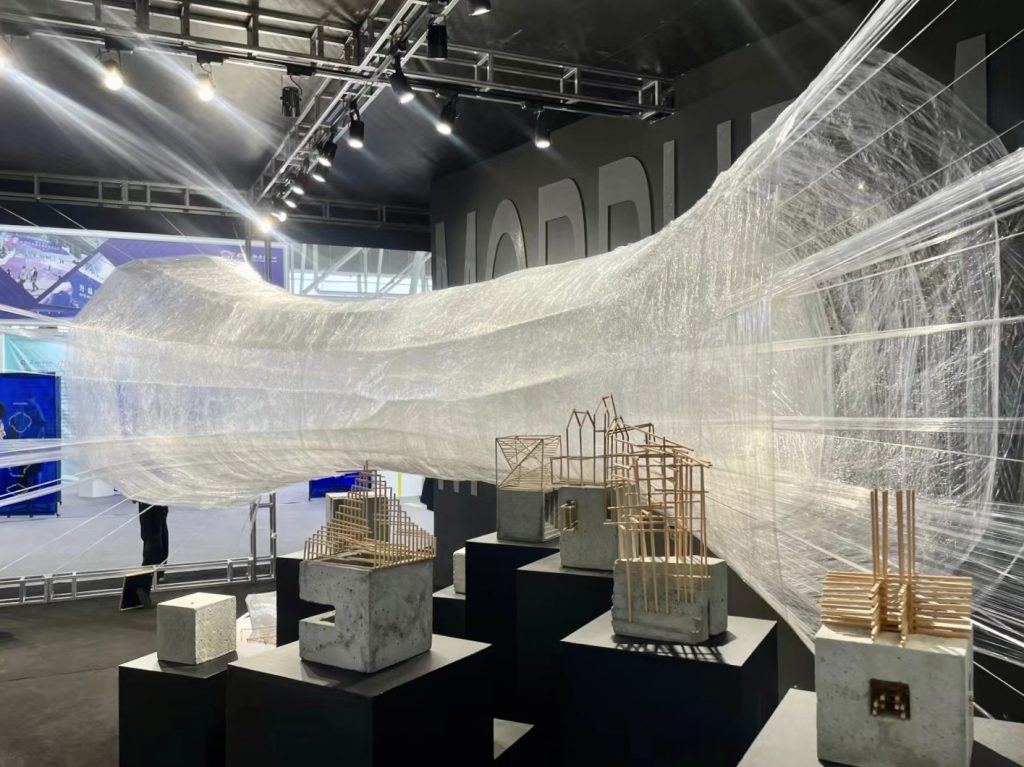 Apart from "Morphema", the XJTLU booth also exhibited models from the Department of Architecture's workshop "Materiality" and some of XJTLU Design Research Centre's winning projects.
The XJTLU design team consists of Dr Juan Carlos Dall'Asta and Giancarlo Di Marco from the Department of Architecture, Jia Liu from the Department of Industrial Design, and Fang Liu from the School of Film and TV Arts. The installation was also supported by the Design School technician team.
By Yi Qian
Edited by Xinmin Han and Catherine Diamond
Photos courtesy of the Department of Architecture and Department of Industrial Design