The fourth Youth Arsenic Research Forum was recently held at Xi'an Jiaotong-Liverpool University's International Academic Exchange Centre.
Over 40 experts from prestigious Chinese universities and research institutions, including Peking University, China University of Geosciences, Southwest University, Chinese Academy of Sciences, Zhejiang University, and Sun Yat-sen University, gathered to exchange insights on the latest updates and achievements in arsenic-related research.
Presentation topics included arsenic-contaminated groundwater and the influence of soil organic matter on arsenic's biological functions.
The forum is for young scholars in China whose studies feature arsenic pollution prevention and control. It follows the previous three Youth Forums of Arsenic held successively in Hangzhou, Beijing, and Changsha in 2018, 2019, and 2020.
Dr Zheng Chen from XJTLU's Department of Health and Environmental Science planned the event and chaired the forum's opening ceremony. His research centres on the migration and transformation of pollutants, including heavy metals and petroleum, and he aims to develop effective tools to curb the movement of pollutants in soil and sediment systems.
"As an element that has existed since the beginning of human history, arsenic is abundant on Earth, but many of its forms are highly toxic and carcinogenic to humans.
"Arsenic can be released into the environment even without human-caused pollution, and arsenic contamination in paddy fields, for example, can lead to significant reductions in rice yield.
"We can only find ways to mitigate arsenic pollution after we gain a comprehensive understanding of the element's migration and transformation in the environment."
Professor Huaming Guo from the China University of Geosciences and Professor Zhenqing Shi from the South China University of Technology also delivered keynote presentations.
Xia Zhang, a PhD student from XJTLU's Department of Health and Environmental Science, studies rice field agronomic management and microbiome regulation. At the forum, Zhang presented his research, "Tracking the (thio)arsenic methylation hotspots at water-soil and root-soil interfaces".
He explained how combining high-resolution technologies can help to understand arsenic distribution at water-soil and rice root-soil interfaces.
Xia Zhang also notes that as arsenic and arsenic-transforming microorganisms are extremely sensitive to oxygen in the air, more sophisticated research methods are needed.
Zhang feels the forum has been an excellent opportunity to exchange insights with his peers and seek advice on his future career.
Dr Chen says the forum has helped to enhance academic exchange and collaboration among researchers, which will aid the growth of the field and implementation of the current research findings.
He also believes the forum has familiarised students with the latest updates in arsenic-related research and given them a better understanding of the progress and future developments in arsenic studies.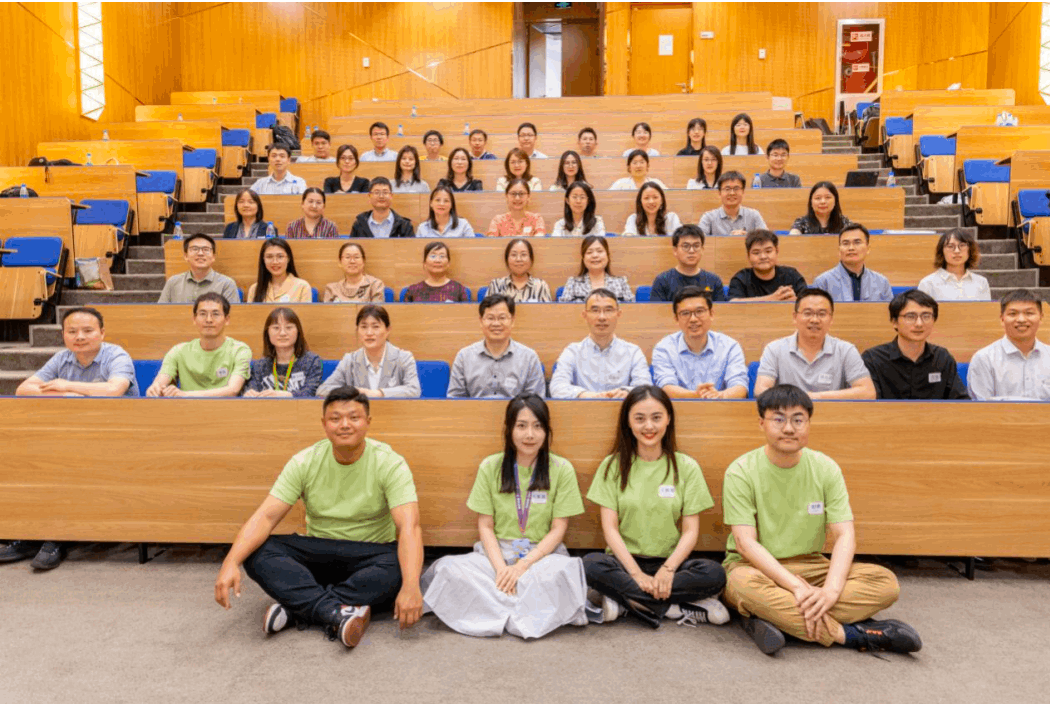 Delegates and volunteers at the fourth Youth Arsenic Research Forum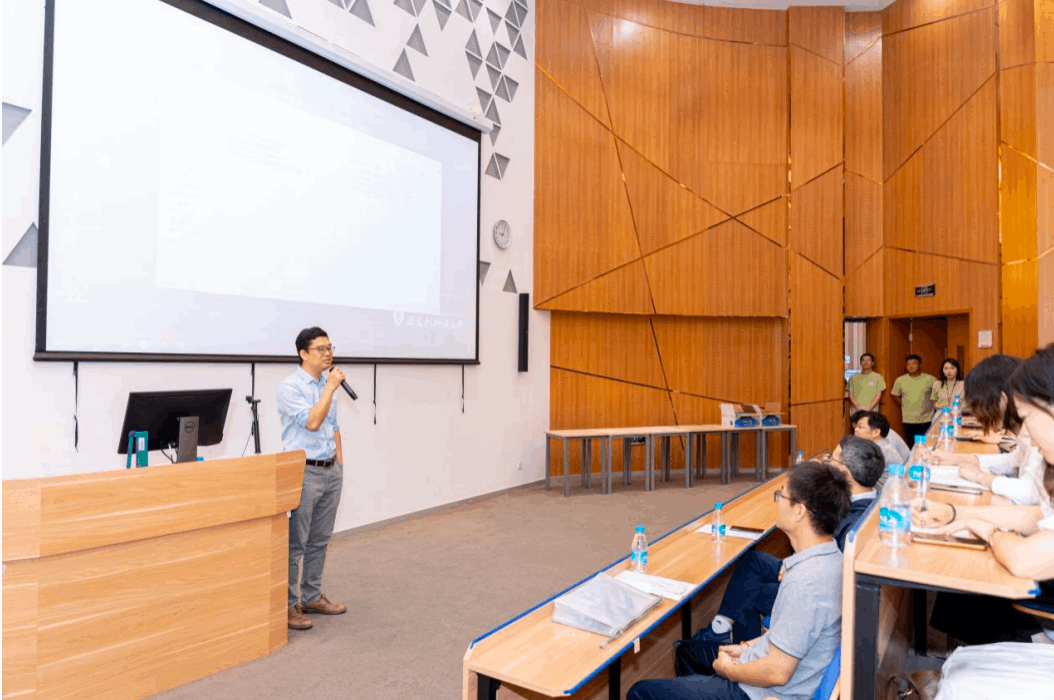 Opening speech by Dr Zheng Chen
By Luyao Wang
Translated by Xueqi Wang
Edited by Catherine Diamond